Top 5 Live Porn Sites Where You Can Engage in Exciting Findom Chats
Are you fantasizing about relinquishing control over your fortune while remaining completely devoid of money and power at the feet of a sexy girl debasing you and proving to you how insignificant you really are? You have come to the right place with these top 5 findom cam sites hosting dommes that will leave you penniless and painfully humiliated.
So let's go over these sites and look for the models that will turn you into their personal cashpig.
LiveJasmin

LiveJasmin is the best adult cam site on the web today. With an assortment of breathtaking xxx models and incredible high definition webcam streaming quality, it is a first rate a place to enjoy live porn sessions.
The site's fetish zone hosts hundreds of doms that will turn you into a submissive pup in no time. They all broadcast in HD (720p) or full HD (1080p) making every dominant-recessive game you will play strongly vivid.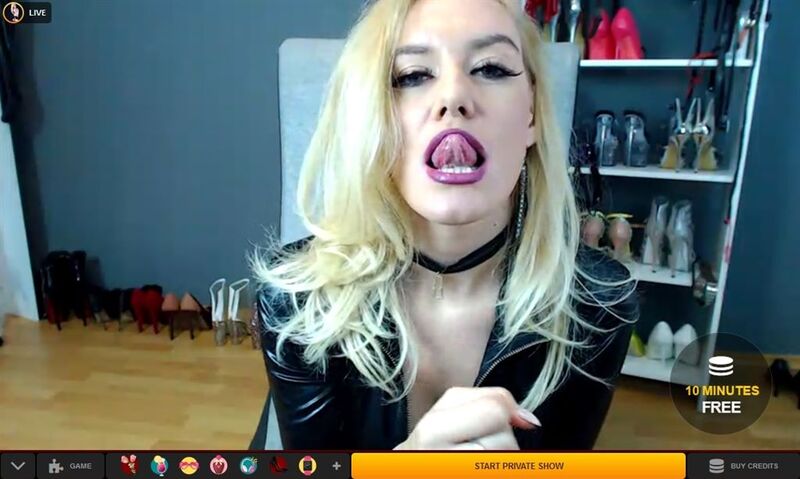 The fetish categories are arranged under a section called Willingness. The subcategory to look for that is most relevant to findom enthusiasts is the Dominant category. There you will find a few dozen, always online, strong ladies who are experts in domination and humiliation. They will be happy to take possession of your body, soul and assets.
What options do you have to forfeit your money ? LiveJasmin's chat rooms contain a Send a Surprise feature which gives you the option to send the model a gift at values that range from 1 to 5,000 credits. Taking into account that every credit is worth $1.00, this is, definitely, an effective way to make your domme happy, and yourself, much poorer.
Even if you do not send any gift, a live sex video chat on LiveJasmin is a considerable expense in itself. A 1-on-1 show will cost you $2.80 a minute not including an extra one or two dollars (depending on the model's individual rate) for cam2cam and the same amount of money for 2-way audio.
In sum, LiveJasmin is a wonderful place to engage in live domination sessions with astonishing xxx fetish models in hi-def broadcasting quality. So go there and start giving your hard-earned money to a girl that will be happy to use it to indulge herself in all kind of luxuries.
---
FetishGalaxy

FetishGalaxy is an adult cam site that is wholly dedicated to hardcore live action. All the xxx models performing there will give one type or another of a fetish show that will center on themes such as bondage, anal training, humiliation, elctrosex, rubber & latex, jerk-off instructions, nipple torture - just name it.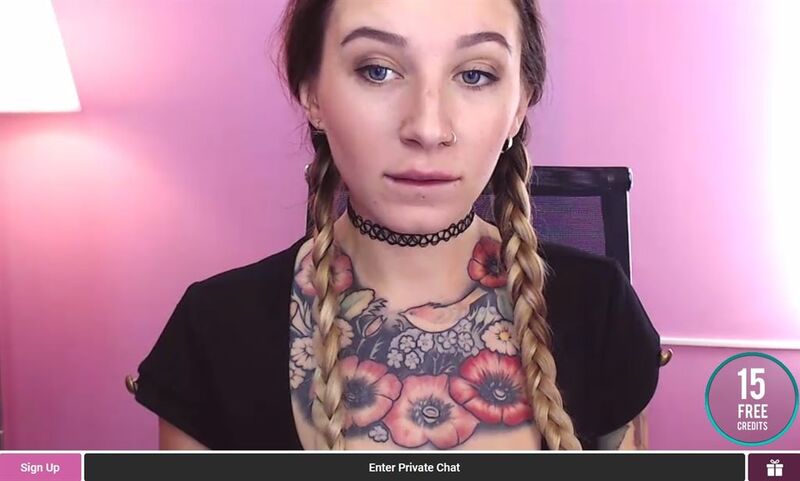 What is really great about FetishGalaxy is that it has a special category for financial domination with more than 50 doms, of whom 20-30 are online at every given moment ready to snatch your money.
I have always believed that engaging in live findom chats is not a privilege preserved solely for the wealthy. You can enjoy a sexy lady playing with your money even if you do not have plenty to offer. FetishGalaxy follows this line of thought with its highly affordable prices. On average, a live fetish show will cost you around $2.50 a minute, and you will always be able to find cheaper doms that will charge as low as $1.00 a minute. In addition, once you are in a model's room, you will be able to send her gifts at relatively modest prices ranging from 1 to 25 credits (1 credit = $1.00).
The egalitarian approach that characterizes FetishGalaxy comes at a price. Not all the webcam rooms are broadcasting hi-def. That does not necessarily mean the streaming quality is terrible; it is just not as good as what you will find on LiveJasmin, for example. All in all, you will still be able to enjoy hardcore webcam sessions even if they are broadcast in SD. And don't forget the pluses: a website that is 100% fetish-oriented offering affordable prices for live porn shows.
---
Flirt4Free

Although not wholly dedicated to the fetish arts, Flirt4Free offers plenty of hardcore sex chat options that combine premium elements, in terms of sites features, and high quality HD streaming with freemium site attributes, when it comes to free nudity in the public chat rooms.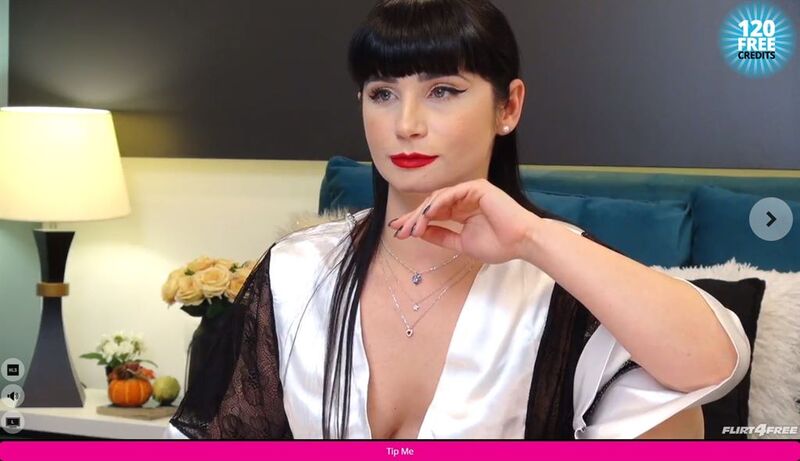 Those interested in financial domination will find on Flirt4Free fertile ground for fulfilling their kinky fantasies. The site has a relatively big fetish category with dozens of beautiful xxx models ready to engage in hardcore live shows.
The site also has a specialized Domination category where it will be quite easy for a cashpig to find a mistress hungry for his money. If you actually go to the models' bio and check their preferred fetishes, I assure you that you will find that many of them are into findom.
And if that's not enough, Flirt4Free offers a whole fetish cam section with more than 50 subcategories that encompass any kinky fantasy you can think of, including Sugar Daddy, which is the perfect place to find a girl in need of your financial resources.
What are the options of giving away your money? First, every minute you spend on a private live chat will make the model richer by $3.90, on average. If that is too expensive for you, you will be able to find less demanding girls who will charge you as low as $0.55 a minute.
As to tipping options, when you engage in either a public or a private sex video chat, you may choose to spoil the performer with up to 50,000 credits in case you are really into making yourself broke.
Public chat rooms offer additional tipping options, including Anonymous tips, Custom tips and Tip Flood, which enables you to break the whole amount of your tip into 20 separate consecutive offerings that will fill the chat window with your given credits (By the way, if the model is using a Lovense sex toy, every offering will create a vibration she will feel in her vagina or anus, allowing you to control her pleasure).
Flirt4Free will always occupy a warm place in my heart. This is a wonderful hi-def cam site with plenty of chat options like Party Chats, and Multi-User shows. The site's Loyalty Program allows regular users to accumulate points for every credit they spend on the site. These points can be used to pay for 1-on-1 porn shows. To conclude, if you still haven't visited Flirt4Free, it's high time you did it.
---
MyCams

Stunning models, each and everyone of whom is a professional cam performer, and superior broadcasting quality of 720p and 1080p wait for you on MyCams. The site's fetish category contains more than 50 sexy mistresses always online offering hardcore live chats with virtually all types of kinky stuff.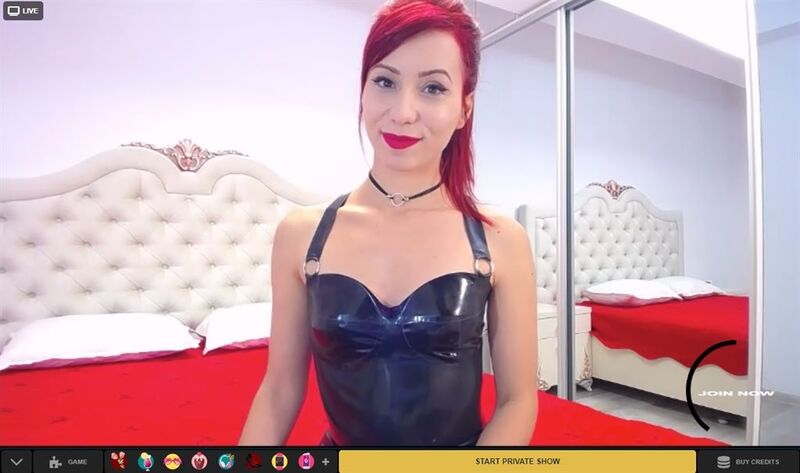 You can sort out the models by their willingness to engage in fetish acts. The list includes really cool options, such as Double Penetration, Close up (for those who always wanted to practice gynecology), Squirt, Butt Plug, and many more.
As to findom, I recommend trying the Dom and Roleplay categories. Chat rooms there will surely be populated with girls who would love to take your money without any scruples whatsoever.
Once you get into a public chat room or engage in a 1-on-1 sex video chat with your domme, you will be able to send her a surprise gift at a worth of up to 5,000 credits. We're talking thousands of bucks here.
Even if you are not into giving free gifts, the private chat itself will be quite a financial burden. You will have to pay $2.70 on average for every minute of chatting. But this is not all. Cam2Cam and bidirectional audio will cost you 1-2 dollars each regardless of the private chat rate you have already paid.
Yet, it's worth it. MyCam's HD streaming quality has almost no parallel in the sex cam industry.
---
CamSoda

Free nudity, nudity and more nudity - that is what CamSoda is all about as, undoubtedly, one of the best adult freemium live porn sites on the web. I want to send you here because CamSoda is not like the other sites on this list. Here, you will get a free taste of the goods before plopping down your cash. If you are new to camming, this site can help introduce you to what it's like to engage in a sex show without spending anything.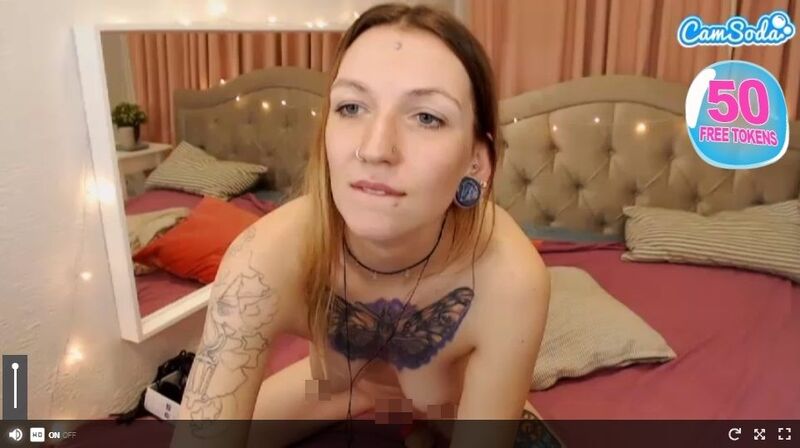 Although the site has a specific tag dubbed Fetish, the number of performers engaging purely in fetish is small, not to mention that there is no specific findom category. However, CamSoda offers thousands of searchable porn tags with any type of live sex action you can imagine. You will have to put a little effort looking for a model that will be literate in the role of a dominating mistress with special privileges over your money. But, worry not, you will surely find what you need by just asking around in the free chat rooms
Alternatively, you can use the site's search tool to trace a specific model with words like 'dominate' or 'kinky'. This may help you come across a girl with the right mindset for hard core action.
CamSoda is a site based on tipping, and the models will do almost anything to make you empty your pockets. The average price of a private live chat is $3.00 a minute. The cheapest rate per minute I have ever seen was $0.60. But, since the name of the story is tipping, the best way to spoil your domme is just giving her tokens, with no limit to how much you can give.
What I like most about CamSoda is a special feature I haven't yet found on any other adult live porn site. The preview galleries simultaneously exhibit video clips from what is happening in the models' rooms in real time. This helps you choose who you want to watch with minimum effort. So go and pick your free HD live nude show and start wasting your money on a girl that is worth or, preferably, isn't worth it.
---
A Few Final Words
Does masochistic dynamism revolving around a sexy and dominant girl assuming control over your money while leaving you humiliated, fragile and weak fill your mind with intoxicating desire? The 5 sex cam sites reviewed here will give vent to this desire allowing you to engage in findom cam chats in a secure and a controlled environment that will make sure you won't completely lose your head.
The tipping and gifting mechanisms offered by these sites set clear boundaries to what you can give and to what you cannot give, while at the same time keeping you anonymous and hidden from the outside world.
If I had to choose one particular site out of the five I have discussed above, it would be LiveJasmin. Don't get me wrong, all the others are great. FetishGalaxy is 100% dedicated to hardcore fetish live porn; Flirt4Free has multiple chat options; MyCams broadcasts in excellent HD quality; and CamSoda provides ample free nudity. Yet, it is LiveJasmin with the most beautiful and professional models and the highest streaming quality that make all the difference.
Review of 5 Best Adult Cam Sites for 1-on-1 Findom Video Chats
- Reviewed by
hdcamsites.com