CamSoda Review - Online Interactive Sex Cams
These days there are many different websites offering live adult chat, but are all webcam sites created equal? You're back with Walter, this time I take a long hard look at a site that sparkles with possibilities - this time it's CamSoda getting the famous 'Walter once-over'.
In this CamSoda review, I inspect the models and rate their interactive sex cams. I also browse this site in general, bringing you (my loyal fans) only the juicy and important bits. For the complete break down, read on.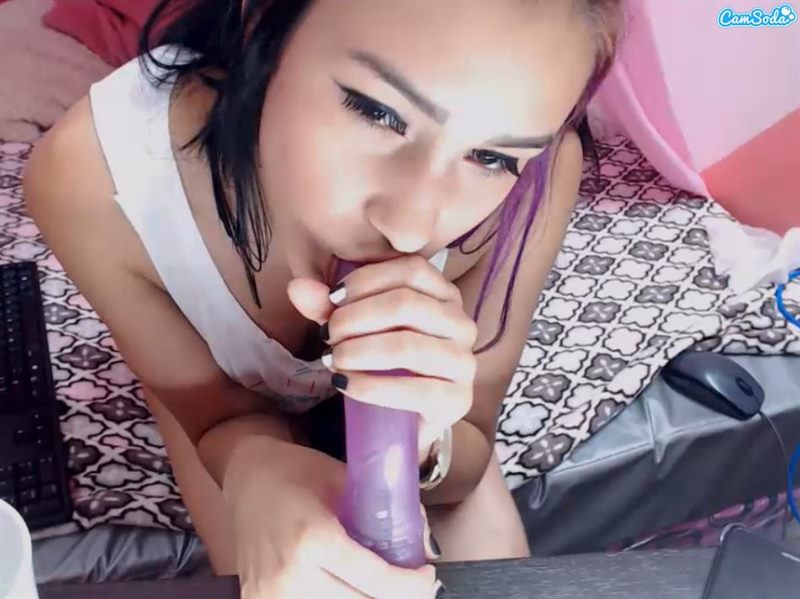 My Considered Thoughts
CamSoda.com has been on the xxx-rated scene since mid 2015 - making them, somewhat of a new cam site. Despite being a fresh player - this sexy cam2cam site has already managed to attract 8000+ models & thousands more, of eager and loyal porn fans.
Allow me to explain:
For starters, the homepage is bustling with activity and what you see is usually pretty enticing - and more often than not, inviting. I'm talking about the pages of model profile pics, including sexy women, copulating couples and titillating transgenders. The main navigation is found at the top of the page; although the navigation appears to be easy, in reality it's a little more complicated than what I would have liked.
As exciting as the homepage feels, sadly the layout of the front-page can not be adjusted which frustrated me a little. On other webcam sites I can change the display - and have fewer, but larger pics on the main page. Nonetheless - Cam Soda does feature mini-previews of those models who are online & available. Get a feel for what's (at present) happening in the babe's chat rooms. All you need to do is hover your mouse, and technology takes over - doing the rest.
In fact, if you're on the home-page - and leave your mouse idle, the online model's will automatically begin previewing! This way you get to watch multiple women, before deciding which room to enter first.
The fact is: CamSoda model's get naked & wild - [no strings attached].
CamSoda.com offers it's users free-to-watch xxx-rated shows. That's right, no need to pay or go private, as is the business model of this freemium cam site. This means that anybody and everybody is welcome to join the fiesta. However, it's the paying users who get the most glory, if not all - they are the ones who get the best attention. And by paying, I include tipping.
[Walter's insider tip]:
Some of these sexy models only permit chat from users (with Tokens loaded) - non-paying users are silenced in their webcam rooms.
Look, the aim of this game is fun - and models performing in their public rooms, make a fair wage through customer generosity & appreciation. It can be that in the models' rooms, there might be dozens and dozens of happy, enthused fans - all vying for the cam star's attention - and all throwing tips her way. This frenzy of action - can sometimes even deter the model from wanting to go private. She's simply having way too much fun. That is, unless you are very convincing and tempt the model into an exclusive show - offering her top dollar!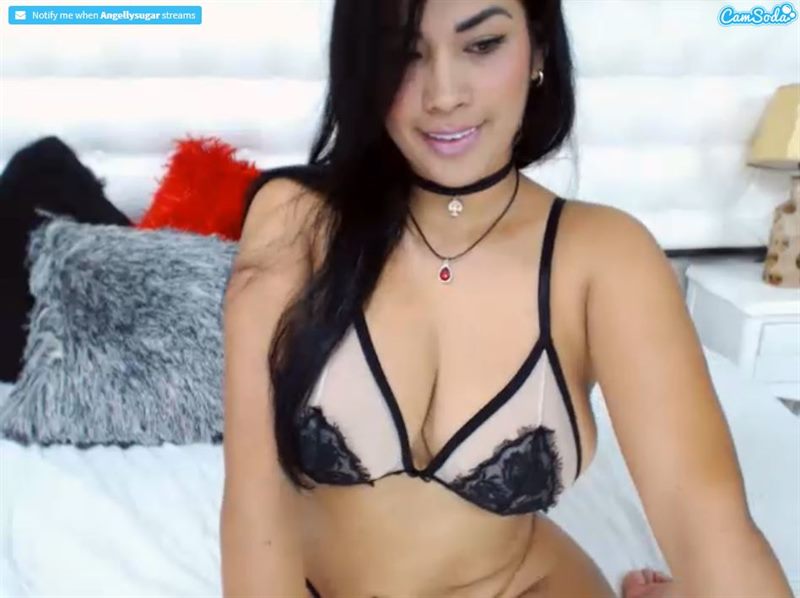 If you're the kind of person who likes to call the shots - and have a say in how the model behaves, you better get yourself some Tokens, and engage in a private paid performance. This way you can direct the performing webcam star, the way you see fit - creating your own, personal interactive sex cam show.
CamSoda.com offers it's users cam room variety - with over 200 active live chat categories to select from!
There's always a performing model to suite your desires, wants & every need. No matter the time of day or night, you're pretty much guaranteed of finding a model getting naked, or 'down 'n dirty' in front of the lens. These categories include, but are not limited to: MILF, PornStar, Live-Sex, Anal, Fetish & Fingering - to mention a few.
As if the amazing live chat rooms were not enough - paying users and premium members can also feed their cravings, and purchase top rated amateur xxx-rated videos or graphic raunchy picture sets! If anything, I'd recommend checking out the complimentary CamSoda Exclusive HD Videos. These uploaded clips are sizzling hot, spicing up anyone's day.
If you're ever feeling a little lost, or stuck for choice - I'd recommend checking out the monthly top performing artists, found under the Top Videos and Pics tab.
These are the hard working models, who have been highly rated - performing the most coveted interactive sex cam shows. Even if you should select a model, who is currently offline - you still have options: such as sending the babe a private message, or scheduling a private show. You can even choose to get notified when the webcam babe gets online. Considering that CamSoda is counted among the new cam sites: with its array of sexy features - it has already become a strong contender in the arena of live adult chat.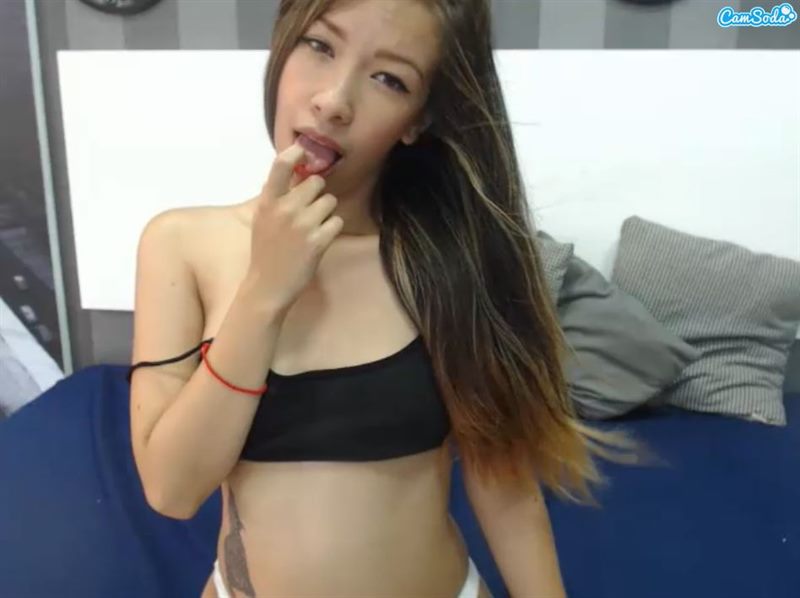 Anything Else?
Aside from being part of the live-chat community, CamSoda.com is also a pioneer - when it comes to advancing the online porn industry!
I'm talking about the gizmos and gadgets, which are only featured on CamSoda - and are indeed breakthroughs in their own right. To begin with, their latest offering is:- 'Virtual Intercourse with Real People', dubbed VIRP - for short. You're all going to love this one! Cam Soda have teamed up with RealDoll, the world's premier manufacture of love dolls, and a teledildonics integration - to offer an unprecedented live sex chat experience.
VIRP is set to mimic real-time sex with a cam model! "Our partnership with RealDoll to allow our fans to VIRP is an absolute game changer", explains Darren Press, VP of CamSoda. If ever there was an event, to genuinely elevate interactive sex cams to the next dimension - this is it!
This innovative new webcam site, is also responsible for bringing to the virtual world OhRoma - the device which delivers smell to virtual reality experiences. Used in conjunction with the VR headset, users can choose from an assortment of aromas while watching an x-rated show. Select from either Private Parts, Fragrances, Body Odor, Panties, Aphrodisiacs & Environments. Yet another break-through in sensory stimulation, and another feather in CamSoda's cap.
Becoming a Member
Registration on CamSoda.com is simple, and doesn't cost a cent. You don't even need your credit card to join. Just a Username of your choosing, and then a unique Password and valid Email is all that is required. Registered, you're now able to purchase Tokens, or if you want - upgrade to Premium.
Premium membership includes an AD-free interface, exclusive 1-to-1 private messaging & control over the tip volume. Premium members are also gifted 200 Bonus Tokens (for upgrading). Premium membership costs, and members will need to fork out $19.95 per month for the above mentioned sexy benefits.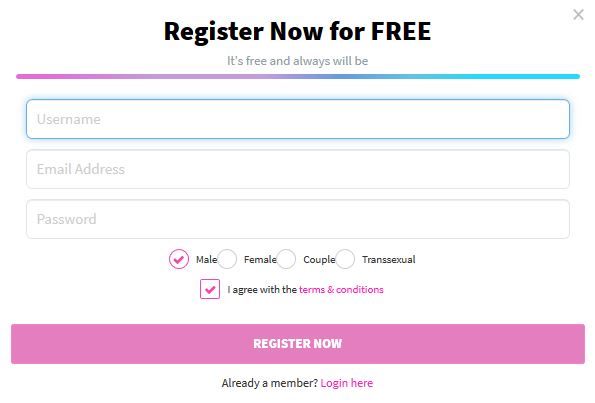 Let's Get Chatting
Ok, so as I've already explained - just to be a registered Basic member, may not be enough. If you're genuine and serious, you'll pony up and get yourselves a Token package. This way you'll be able to chat and take part: no matter if it's an open, exciting explicit show - or whether you fancy your model in private; taking part in your very own interactive sex cam experience.
Open Chat Rooms - Free to join for everyone, though guest users and Basic members are usually prohibited from chatting. Many shows in open chat are goal-driven, with members tipping the models before,during & after the show.
Private Sex Chat - Exclusive performances which may include cam2cam. Some models even allow you to record the show! Start your very own library, collecting movies that you have directed and starred in. Note: cam2cam is not offered by every model.
Golden Ticket Shows - These are group shows, where members buy tickets at fixed prices. Models choreograph specific sexual acts in detail or sculpt kinky performances with toys & props.
Quality of Video
By and large the video quality appears to be good to exceptional. This means that most chat rooms seem to be running high resolution cameras, my guess is HD 720. Some rooms even looked as if they were being broadcast in HD 1080.
What is useful, is being able to toggle the camera feed, switching HD either on or off. In other words, if you happen to have a slowish connection - and are experiencing lag, try switching HD off. Although your picture may seem a little fuzzy - at least it will still stream.
Putting Your Money Where Your Mouth Is
Visiting CamSoda.com is totally free. Basic members (registered users) are entitled to purchase Token packages. Premium membership carries a monthly subscription - when they buy their Token bundles, they have the added VIP benefits.
First Time Buyer's - Credit Card Purchase

| | |
| --- | --- |
| Price | Tokens |
| $5.99 | 50 |
| $10.99 | 100 |
| $20.99 | 200 |
| $49.99 | 550 |
| $69.99 | 800 |
| $99.99 | 1205 |
| $249.99 | 3100 |
Registered users are offered the same deal, and by verifying to increase their spending limits - are given a once-off bonus of 100 Tokens.
Ways To Pay
There are a number of different ways for active members to pay for their Tokens. Visa (CC, Debit & Prepaid) and MasterCard (CC, Debit & Prepaid) would seem to be the most popular. There is also the option to use your Maestro or Discover card. CamSoda.com also accepts Wire Transfers, Checks and you can even use your Paypal account.
How Many XXX Lovelies?
As this live chat site is a relatively new cam site, you may not find as many models as you would on other adult chat sites. In compiling this CamSoda review, I was able to guestimate 8000+ registered models, I'm pretty confident that this number will increase over time.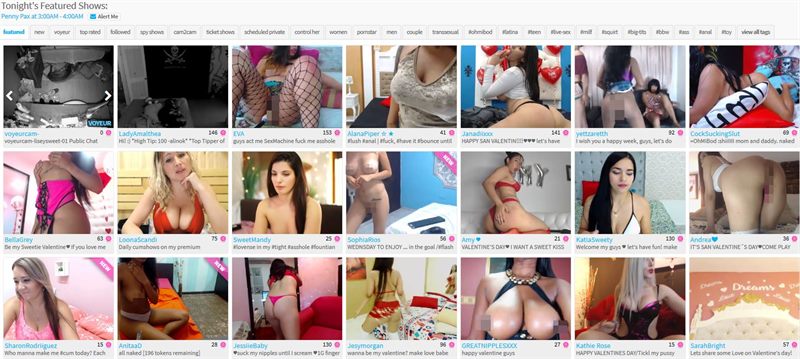 Help When Needed
OK, so the CamSoda Team have included a FAQs section at the bottom of their Support page - which deals with general, basic billing & technical queries. There is also contact numbers as well as e-mail for more advanced billing queries. Unlike other competitive interactive sex cam sites, Online Live Chat Support is only offered to its Premium members.
Positives & Negatives
Positives
✔ - 100% free access to model chat rooms, watch live nude webcam shows 24/7.
✔ - High definition camera feeds, some models broadcast HD 1080.
✔ - Simple site navigation making Cam Soda easy to use.
✔ - Adjust the screen size during the private performances, view in full screen.
✔ - Cam2cam is available in the private performances (not all models offer this service).
✔ - 8000+ registered live webcam models.
✔ - Even the guest users are treated to quality.
✔ - 200 Bonus Tokens gifted when upgrading.
✔ - Exclusive HD videos, starring acclaimed porn stars (free to watch).
Negatives
✖ - The tip volume can only be changed by Premium members, which I thought was a little annoying.
✖ - Besides the bonus 200 Tokens, the Premium package seems to be underwhelming
✖ - Models tend to focus their attention on the paying members only. Some models prohibit non-paying members from chatting in their rooms.
✖ - Despite having a FAQs section - I would have also liked Online Live Chat Support, for real-time assistance - for all members.
Summing It All Up
For a new cam site, in an ever growing field of online porn - CamSoda.com has already attracted: a healthy number of gorgeous webcam stars & eager porn fans. I loved the simplicity of this interactive sex cams site - and the ease in which I could watch naked women perform.
[Walters Words:]
If you happen to find this report useful & helpful, check out my list of recommended cam sites.
In writing this CamSoda review, I really took my time and explored a number of categories on offer. I must say, that for a seemingly vanilla looking cam site, I was surprised to discover a number of 'off-beat' cam rooms catering to all kinds of fetishes and fads. Bondage, JOI & Hitachi are just a few of the kinky cam rooms, that I happen to pass through.
Look, if you're searching for women, who perform naked & live - you definitely want to check out CamSoda!
For starters, you don't need to spend a dime. If you are more than just a spectator, then you'd better get yourself some Tokens - you'll not only get noticed, you'll be treated like the 'Boss' that you are. Sign-up today, and co-star in your very own interactive sex cam show.
Review of CamSoda.com
- Reviewed by
hdcamsites.com