LiveJasmin.com Has Lots of Fetish Chat Rooms and Pro Camgirls
What tickles your pickle? Are you a fan of some harmless bedroom bondage or the occasional Over the Knee spanking? Could it be that you enjoy women in sexy lingerie or skimpy outfits – or perhaps even costumes such as batwoman or a French maid? Are you skilled with ballgag and hardcore whipping and would you rather worship the feet of a cruel dominatrix or punish a tamed female sub? I could go on for hours of course, because there are as many fetishes a there are human minds, but instead I will today introduce you to an adult webcam site that has some, although not all, of the popular fetishes and where you can easily make a dark fantasy come true.
The site we're talking about is LiveJasmin, more specifically the fetish chat rooms on LiveJasmin, and I will assess their quality, selection, prices and kinkiness right here. Let's start – I'm getting excited just by speaking about it.
My considered thoughts
My initial impression of the fetish webcams on LiveJasmin.com was that there were loads of them. This is a huge site – even bigger than Sexier, FetishGalaxy and similar mainstream portals and it has thousands of live sex chat rooms available day or night. If you think to yourself: "Well, many camgirls must mean low-quality", think again. LiveJasmin.com proves that you don't have to choose between quantity and quality and the professional studio models it serves up don't just qualify – they pass with flying colors. Note that most of the babes here are European, or at least look European. There are some exotic babes, but not as many, so if you've got your heart set on an Ebony femdom or an Asian sub, you are likely to have fewer choices.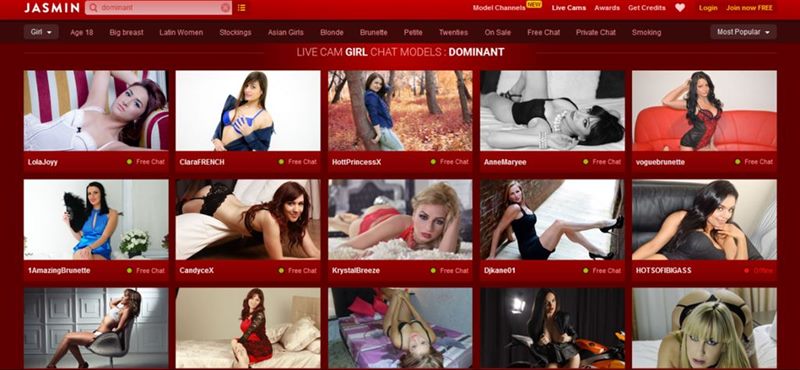 I don't believe that I have ever had such pleasant video chatting as I did on LiveJasmin.com and by "pleasant" I mean premium. The smooth, innovative interface allows you to watch fine-quality live sex shows with no interruptions and the picture quality is crystal clear. It's very easy to move through the categories on this site and the sort tool has multiple-choice, meaning you can add searches without losing the ones you've already made. It's not difficult to guess that the webcam models here are pros. It's evident that they understand how to use web cam angles to their advantage and how to display their gorgeous bodies on the screen for their viewers' maximal enjoyment. The fetishes you'll find here though are very straightforward. You could locate a dominatrix that knows about CBT or can hogtie herself, but not very many. Most of the women stick to the better-known BDSM practices, some foot fetish, role play and fantasy exploration.
Anything else?
Not much – as I have mentioned earlier (but I'll repeat myself because so many of you don't read what I say anyway and just forward hoping for the final conclusion). This adult webcam site is mainly about the live porn chat rooms and while it offers excellent audio, High Definition and Cam2Cam, there isn't much more.
Becoming a member
Start off by making up some crazy nickname – nope, I am not telling you mine, and an equally kinky password. Then type in your email and dive into a delightful free fetish chat and then… well, you can probably guess the rest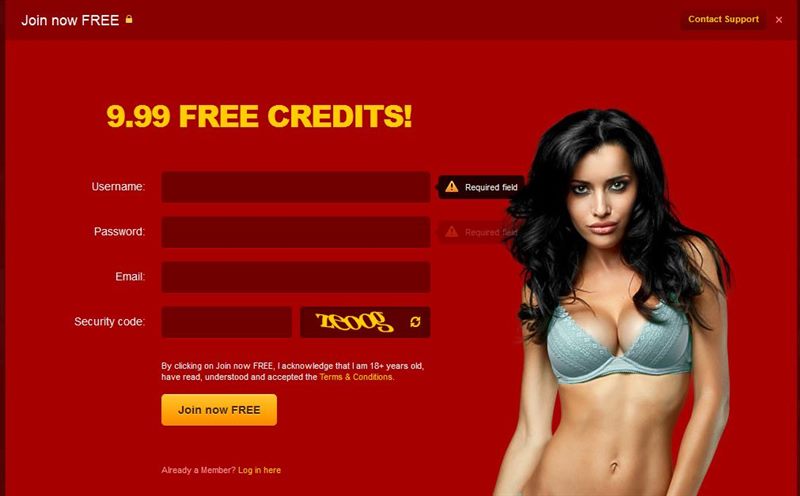 Let's get chatting
Want to start chatting on LiveJasmin.com? Well, it doesn't matter if you're into bondage, whips, CFNM, T&D or any other hardcore sex game – you can start your video chat in a matter of seconds. You can enjoy from the free chat rooms, spend time getting to know the kinky camgirls and finding the perfect partner – which should happened fast because it is, after all, a massive portal and then launch a private chat. You can also sneak peeks into other guys' sex chats for 1 credit – spectacular.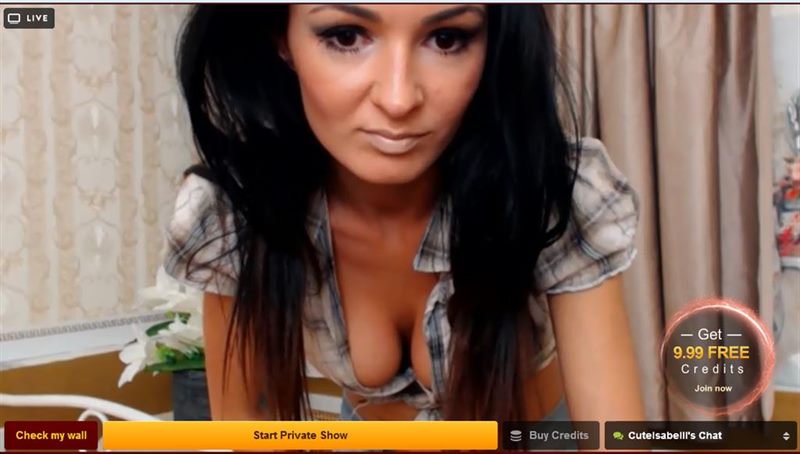 Quality of video
If you are the kind of cam user that enjoys great streaming, you will never want to leave LiveJasmin.com. Of all the fetish sexcam sites that I have ever been to, this one has the best video chat quality and all of the camgirls I've seen offered HD. It doesn't hurt that most are studio-models – the lighting is also fantastic.
Putting your money where your mouth is
You probably think that after I've praised this site's quality and selection of fetish chat rooms, I am going to stun you with an extra-high price, but this is not the case. LiveJasmin.com has average prices for private chats – even cheap ones in comparison to some brands. For 1 on1 chat with the sub or dom of your choice you will pay between $2.70 on average. The site also offers On Sale chat rooms which go for a bargain price of 1 dollar per minute.
Be advised, opening your cam and audio on private sex chat demands an additional payment of 1-2 dollars a minute per item.
As to credit packages you can buy, the smallest package consists of 27.99 credits for a price of $35.99. The biggest package includes 157.99 credits for $178.99.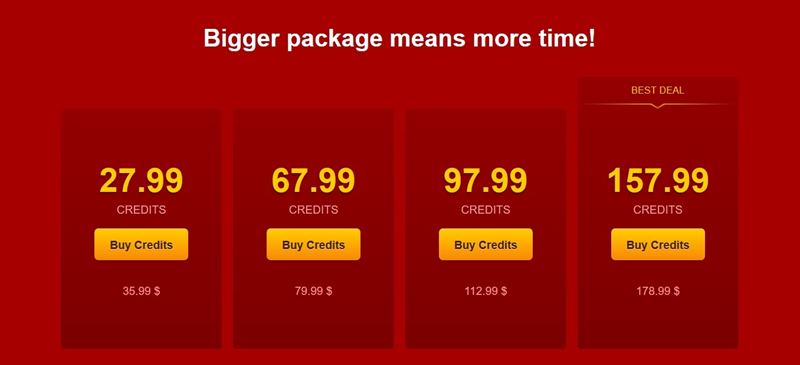 Upon your first purchase, you will be able to spin a wheel of fortune and win up to 100% credit bonus, which potentially can make each package you buy much cheaper.
Ways to pay
LiveJasmin.com is one of the leading brands of the adult webcam industry and as such it works with most of the top payment methods and processors. You can pay with Visa or MasterCard as well as with MasterCard Debit, Bleue, JCB, Solo/Switch, Electron, E-Checks and Click2Pay. Want to pay by phone? Go for it.
How many xxx lovelies?
The number of registered fetish camgirls on LiveJasmin is around 13,000 and there are at least 4,000-5,000 live subs and doms online at all hours, which is more than enough even for the peakiest of sexcam users. Note that there are no fuglies here – just stunning, hot, kinky babes.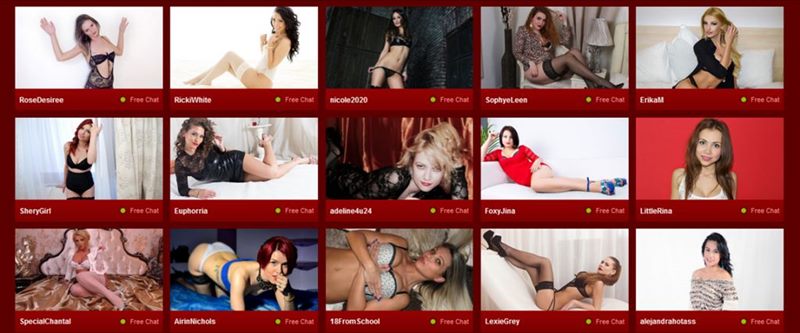 Help when needed
Just take your pick: Live help, phone or email – LiveJasmin.com will help you by any method you choose. Before you run off and bother those lovely customer support folks though, do yourself a favor and sample the FAQ page. It's pretty good.
Positives and negatives
Positives
✔ - Hot-looking subs, dome and other fetishers
✔ - Sale chat rooms cost only a single credit per minute
✔ - The smooth interface is remarkable
Negatives
✖ - Not enough fetish search categories
Summing it all up
Now we're getting down to the final lines on this LiveJasmin.com fetish review and I am trying to figure out what I want to say. You would think that after such a long and detailed review I'll have a final conclusion ready in my head, but in this case I find myself hesitating. Why am I contemplating? Because I feel that while LiveJasmin.com is one of the best adult webcam sites that I have ever visited and while it has superb streaming, sensation camgirls and loads of live chat rooms, it still won't satisfy guys who are into the more serious types of fetishes. If you are just exploring or enjoy the standard types of kinks: Role playing, pantyhose, some basic bondage sex and even adult spanking, you won't have any difficulty finding what you want and in that case, LiveJasmin.com is a great choice. However, for the more intense fetishes, genuine dungeon games and the XXX pleasures that call for high levels of proficiency, stick to specialized websites – that's my advice anyway.
Review of LiveJasmin.com
- Reviewed by
hdcamsites.com