Curious about trannys? Or a full-fledged shemales fan? MyTrannyCams.com has the answers!
Greetings, old friends. Apologies that there has been a slight lapse in my reviewing of late. I have had some Mexican drug-lords to take care of. Only kidding! I've just been a little under the weather, that is all. Well, I'm good enough and healthy enough to continue my trek online to find out about another HD cam site that's going to receive some of Walt's "Words of Wisdom". My trek has taken me down the path towards MyTrannyCams.com, so if transsexuals are the kind of thing you are into, then please be my guest and read on.
Naturally, as you've landed on this page I understand it's unlikely that you are here by accident. You may find it a little surprising that a full-bloodied lady-lover like me would be interested in the kind of sex cam model you will encounter at MyTrannyCams.com. Well - when I review an adult sex chat site, the main thing that concerns me is the quality of the HD, which is the job that I am paid to do, not matter the content of the site. Besides, as you will discover when you keep reading on, I'm sort of treading over ground that I have already trodden over, in a way. Anyhow, of course MyTrannyCams.com is the place you end up if you're interested in chatting (and more) with sex cam shemales. It has been around since 2009, and recently had a little bit of a makeover to bring it up to the excellent standards as evidenced by its parent site. More on that later ...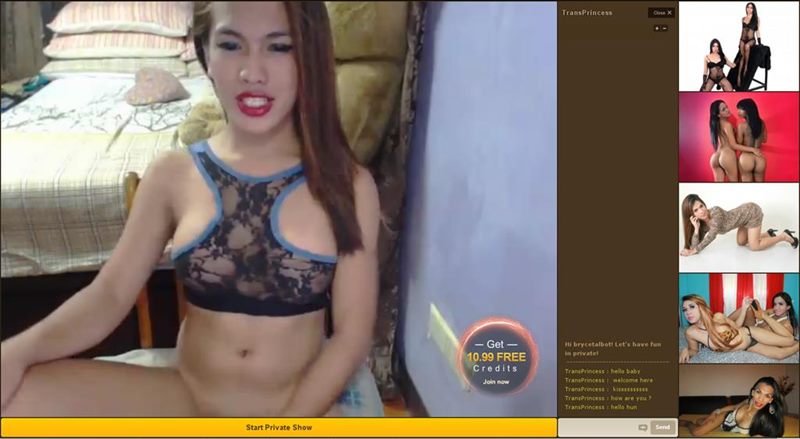 My considered thoughts
If you look at the image above, and especially the image below, and if you're a little bit of a sex cam expert, then I guess your initial thoughts will be precisely the same as mine - that the layout of the site looks very much like LiveJasmin.com. There's a very good reason for this indeed. It's because LiveJasmin.com not only owns MyTrannyCams.com, the tranny site is simply the transsexuals section from LiveJasmin. If you pop across the LiveJasmin you'll find that all the models are the same - it's just that MyTrannyCams.com has a different color scheme - brown instead of red. So, MyTrannyCams.com is simply a domain with a front end connected to LiveJasmin's back end (and that's not as pornographic as it sounds). If you feel that this is a bad thing, then you are wrong. MyTrannyCams.com is an excellent site for people who just want to see shemales, and not all the other irrelevant stuff (for them) that goes off on the site.
For a regular purveyor of adult sex cam sites, there is absolutely nothing that will surprise you (except, perhaps, if you are not a regular purveyor of shemales, you may be a little perplexed of the amount of feminine beauty you will find there). The site runs like a very stripped down version of LiveJasmin, with the same menu system of thumbnails of the models that switch to a cam view when you hover your mouse over the image. There's also a place where you can search for specific performers, or browse through a few categories of the type of she-male you are interested in (and there is a very varied range from shemales who obviously haven't let go of their masculine side completely, to those who seem to fully accepted their adopted gender in very beautiful ways). You'll also be able to find adult sex show performers who are willing to get up the the of thing that really turns you on.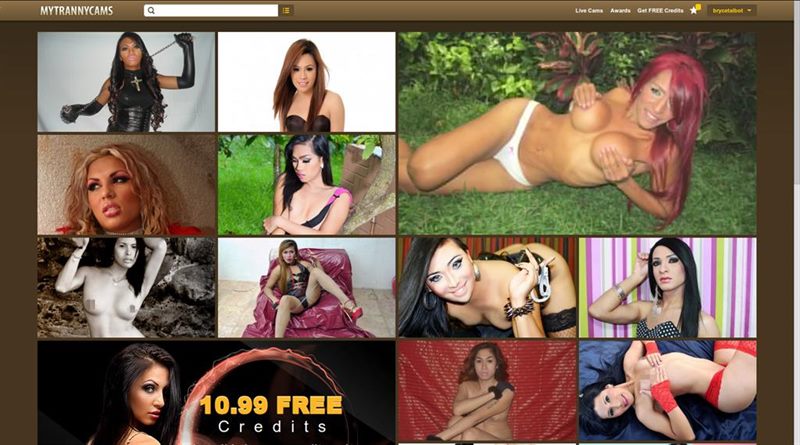 The site is not very expansive, which means you can get in and settled incredibly quickly. You can easily explore all the cams, and there are some very features, as you would expect at a site that is engineered by the folk at LiveJasmin. You can go to a full screen view, although does seem to knock the video quality down a little, but some of the cams are really amazing. You will find that the site does not get too much traffic, so a lot of the sex cam she-males will happily chat with you, although some do continually beg you to go private (and I guess you can understand why - they have to make money like the rest of us, after all!). You can of course go private if the adult chat performer seems willing to provide you with what your carnal thoughts contain.
Anything else?
Not really. Even though the site is a port of LiveJasmin, it doesn't seem to have the full functionality of the superb LiveJasmin site. Perhaps this is a ploy to get you to think about joining the full LiveJasmin site? You knows. For now, at MyTrannyCams.com it's basically models and very little else. Oh, and you remember how I said the site had had a recent makeover? Well, if you preferred things the way they were, you can switch back to the old site view if you want. I took a peek and I preferred the new version.
Becoming a member
If you just happen to be a member of LiveJasmin, then you are automatically a member of MyTrannyCams.com - you do not have to join both sites simultaneously. If you are not, then becoming a full member at MyTrannyCams.com is simply a matter of picking a username and password, and of course supplying your email address for confirmation.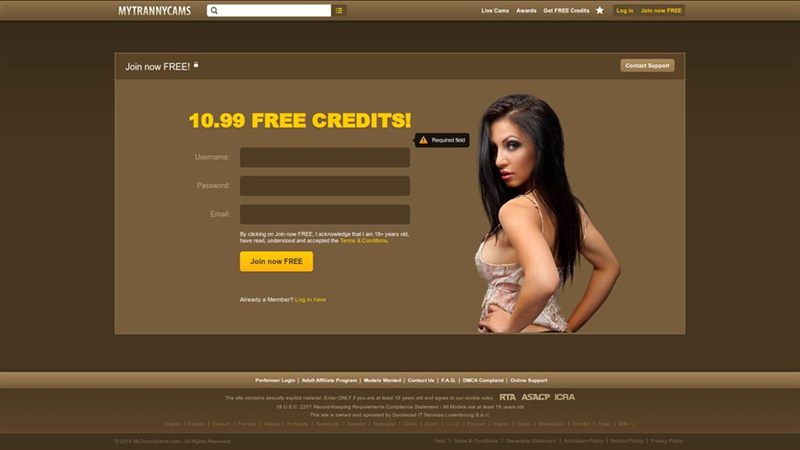 Let's get chatting
There are only two chatting options - private chat and public chat, both of which are self-explanatory. I know you can buy "sneak peeks" on LiveJasmin.com where you can look into a private show for a few seconds, but after reading the FAQ here, I cannot see that you can do this on MyTrannyCams.com.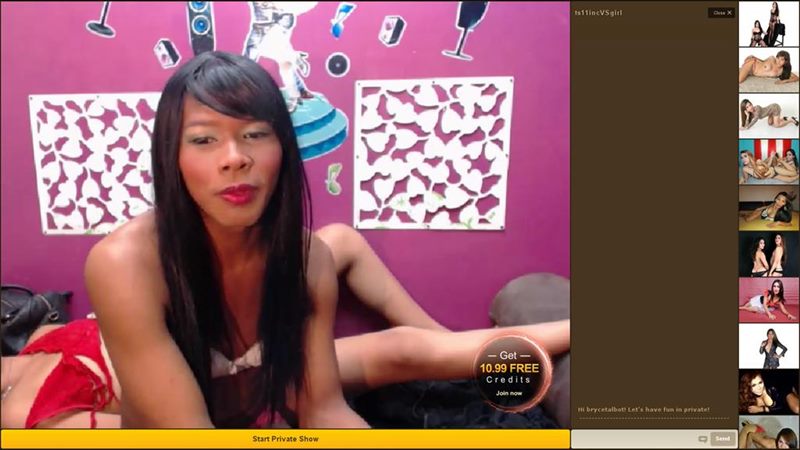 Quality of video
Jamsin always oozes quality, and the MyTrannyCams.com certainly doesn't let the side down, although it does seem to depend a little on the quality of the bandwidth the sex cam she-males can provide. If you find an HD cam with brilliant bandwidth it's almost like looking through a window. The SD isn't bad either, and you can use Cam2Cam if you too have good bandwidth speeds.
Putting your money where your mouth is
As you might expect, the models charge the price that they feel is fair, and you can buy credit packs on the same cost basis as LiveJasmin.
EURO €
GBP £
USD $
Price
Credits
Price
Credits
Price
Credits
€29.99
28.99
£18.99
29.98
$29.99
29.99
€69.99
58.99
£27.99
43.97
$69.99
75.98
€99.99
98.99
£65.99
86.97
$99.99
108.98
€159.99
158.99
£93.99
118.97
$159.99
169.98
-
-
£149.99
180.97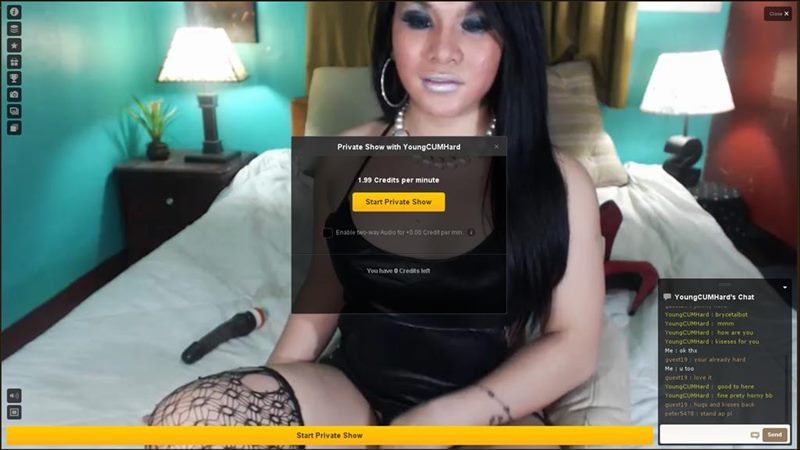 Ways to pay
Plenty of buying options. There's credit and debit cards of course (all the popular brands) plus you can pay by direct debit, Sofort Banking, Ukash or even pay using your mobile phone.
How many xxx lovelies?
It's reckoned that there are 6,000 or so models registered in this section, although you'll only ever find between one and two percent online at any one time.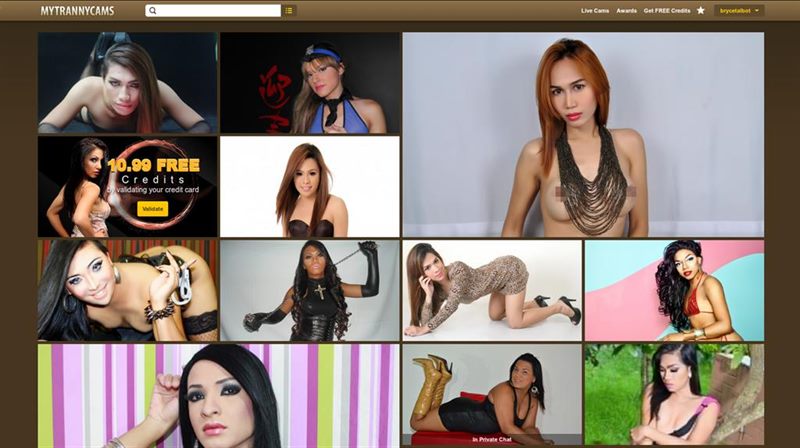 Help when needed
The live chat is the best option, and it's opened and manned 24 hours a day, seven days a week. You can contact the site about billing or technical queries through a dedicated phone line for each, and there's email addresses you can use as well.
Positives and negatives
Positives
✔ - Backed by LiveJasmin.com, so the site is everything that it should be
✔ - The streams are exceptional, and you can stream on mobile for iOS and Android
✔ - If you're already a member of LiveJasmin, you don't have to go through the registration process a second time
Negatives
✖ - One or two little LiveJasmin-style extras would not go amiss
Summing it all up
Of course when it comes to cam sites, and in particular HD cam sites, I am very much in favor of anything that LiveJasmin.com does, which is why they will always be number one in my sex cam site charts. MyTrannyCams.com has the same excellent levels of performer, cam standards, user support and site functionality of its parent site. I really can't say more than that, other to lash a lot of lavish praise on the site. In short, if you looking for somewhere to start your shemale sex cam adventures, then MyTrannyCams.com is truly the best place to begin.
Review of MyTrannyCams.com
- Reviewed by
hdcamsites.com