ImLive Fetish Review - Fiends To Fulfill Your Fantasies
ImLive is a fun and user-friendly video chat site with a nice array of features, offers, and cam show types. It is also one of the few live cam sites to regularly host famous porn stars. This is one of the more affordable high quality premium cam sites where the fetish models are up for most proclivities.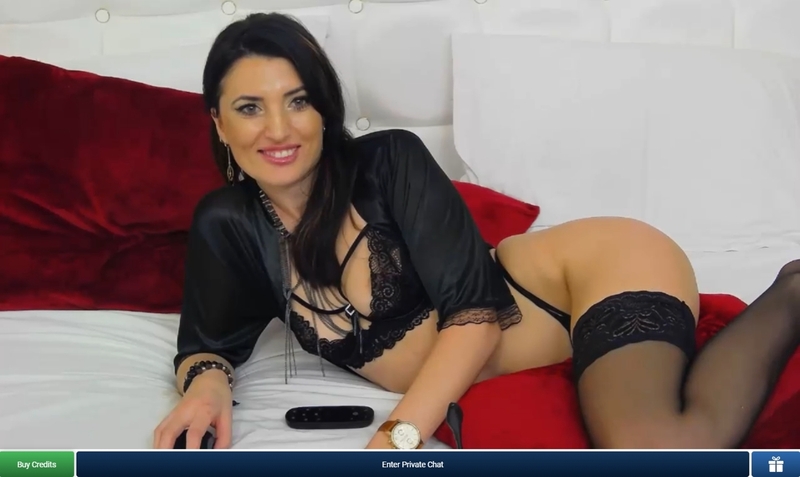 In this detailed review I take a hard look at the fetish models and the HD broadcasting chat rooms, though limited these rooms may be. I will give you the must-know details of the site, signing up, costs, and, of course, fulfilling your fetish fantasies.
First Impression
The layout of ImLive is more like a shopping catalog than sex cam site. Well, I guess in a way we are shopping. It is light, bright, and easy to navigate. The homepage gives you a snapshot of who is currently online in what categories, upcoming pro pornstar shows, new offers and events, and access to a board to post your fantasy request that only the models can see, and reply to.
The top navigation bar has a link called Discover ImLive. This page gives you a clear and concise breakdown of every site feature, show type, and special event, so it is easy to select what you want.
The Girls You Will meet
We are talking fetishes here, so these are not your average girls. The fetish hosts come in all shapes, sizes, and ages. They are more like the girl next door than top models, but are still sexy and professional. You will find leather-clad, whip-wielding, ball-gagged, chained, dominatrix, she-man, you-name-it performers ready to tease and please. Whatever your taste, you will find a fetish host to make you happy, no doubt.
There are usually around 60 fetish models online. All models not engaged in a private show are available in their free public chat rooms. To request your specific fetish or to see any real skin, however, you will need to pay for a private chat. ImLive maintains high standards and monitors that all models are performing at their best, so you really get what you pay for.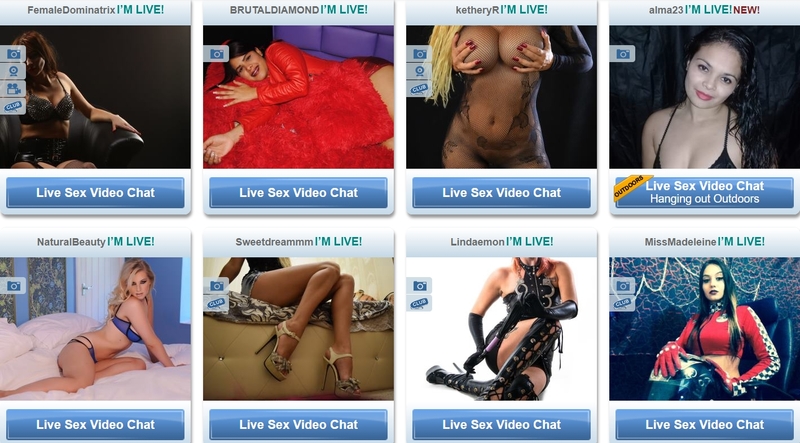 Top Site and Chat Room Features
ImLive has a host of clever features that only they are offering, like the Multi-Viewer. This can be found on the secondary top navigation bar. This feature selects and opens 6 live cams simultaneously, so you can watch 6 models going at it at the same time. There is a drop-down menu that lets you sort these 6 live cams by category.
Another thing only ImLive is doing is ImLive4theblind. That's right, ImLive now offers free voice-over live webcam shows for the vision impaired. Rather genius, if you ask me. And, if you feel that your fetish fantasy is not being met, ImLive offers you Fulfill your Fantasy. This feature lets you post your deepest and darkest to the site for all the models to see. You will then be flooded with responses from willing and eager wish granters.
My favorite clever trick of ImLive is the Kill Screen button. No matter what page of the site you are browsing you, you will see a red button on the right-hand side that says Kill Screen. Hitting this button instantly takes you to the Google search page. So, if you are devilish enough to use ImLive from work or some other rule-abiding place, this button will save your skin if someone walks in.
Control the Vibes - Control the model's vibrator through tipping. Models offering this feature have an unmissable vibrator icon on the live cam window
Candy Shows - Strength - and affordability - is found in numbers. Models prepare shows for a large audience. During the free show preview, members must meet the host's tip goal. Only those who reserved a seat for the Candy Show will enjoy the full, uncensored performance once the show starts
Group Cams - Live video chat with 2 hosts at the same time. Why choose when you can invite your 2 favorites to video chat and play with you live, together
Parties - Once or twice a month, models partake in a themed event, and dress and act the part
Outdoors - ImLive models take you with them as they go about their normal lives. Using their mobiles, you can spend the day with them wherever they go
Pornstar Shows - Every month, ImLive hosts some of the biggest industry names. The live shows take place at a set date and time, and you must buy a ticket to watch
Recorded Shows - Relive the best moments from past live shows as often as you like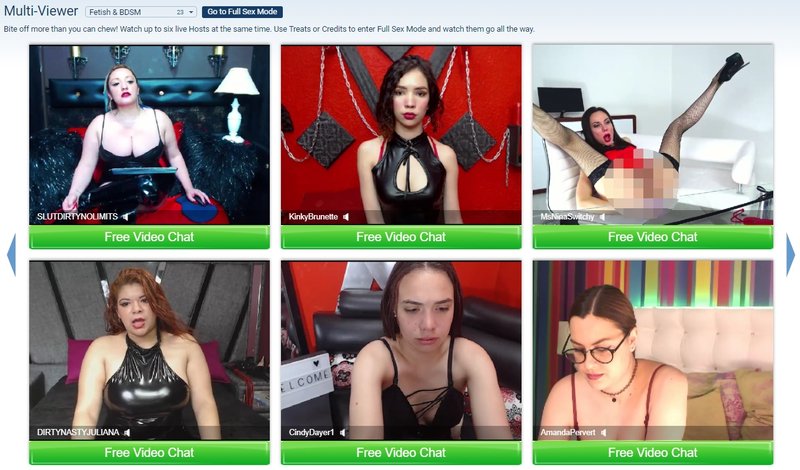 ImLive on Mobile
ImLive is available on mobile and the site is mobile optimized and responsive. In fact, ImLive is one of the more impressive live cam sites on mobile. The image and streaming quality is top-notch and virtually flawless. Chats are best done in portrait view as it is easier to type this way.
The mobile site has an excellent and useful panning feature that lets you move around within the live cam room to best adjust your view. My favorite thing, however, is the chat window. Unlike many other live cam sites that support mobile chat, ImLive has cleverly done away with text boxes, so your ongoing chat does not obscure or detract from the show; only the text appears on the screen, no clunky blacked-out chat boxes.
HD Webcam Quality
Not all models stream in HD, yet. The video quality is still good overall and there are very seldom problems with buffering. Frustratingly, there is no way to search for HD live cams on the site. Even when you open a specific host's chat room it does not tell you if they are broadcasting in HD or not. That being said, rumor has it that ImLive is in the process of transitioning to full HD across the board.
While you patiently wait for more of the chat rooms to stream in HD, the models will keep you so well focused on other things, that you may forgive its scarcity.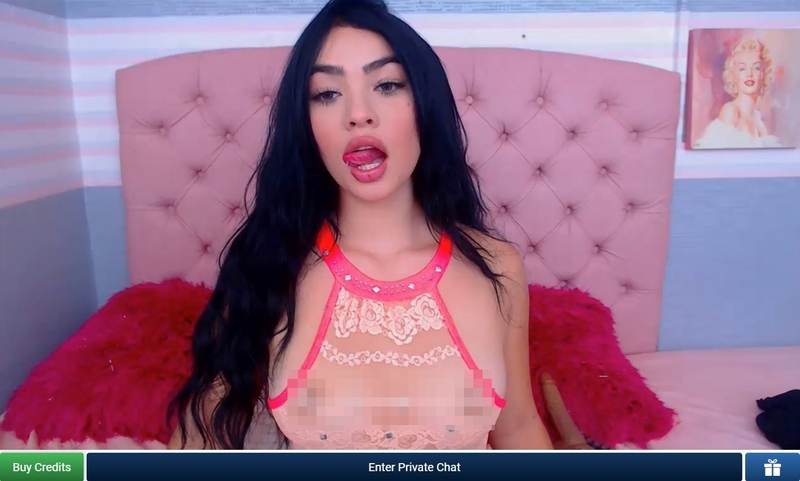 Becoming a Member
You need to have an account to use ImLive. Registering is easy and does not require any of your personal information, only a valid email address. The Member's Area gives you everything you need at a glance, as well as access to all of ImLive's cool features. You can use your account to build your list of favorite models, saved content and recorded shows, buy credit and so on. All members have access to the models' profiles and snapshots, free live chats, model messaging, and special weekend parties.
ImLive works has a reward program. The more credits you buy and active you are, the more you advance. Members can be Bronze, Silver, Gold, or VIP. The higher up you advance, the bigger the benefits and discounts you receive. You can also opt for the Platinum or Diamond Deal. Both of these deals are only ever offered to members once and are monthly reoccurring. The Platinum Deal costs $19.95 monthly, and Diamond costs $29.95 monthly. Each comes with its own host of benefits and discounts, so be sure to read up before deciding.
Purchasing ImLive Credits
Purchasing credits is required if you want any meaningful interaction with your Fetish host. The process is easy and discreet, and the site supports most credit cards, PayPal, and PumaPay (crypto). Plus, if you use PumaPay for your purchase, you get an extra 15% credit bonus. ImLive credit purchases appear on your card statement with an innocuous name, so you will not have any awkward explaining to do.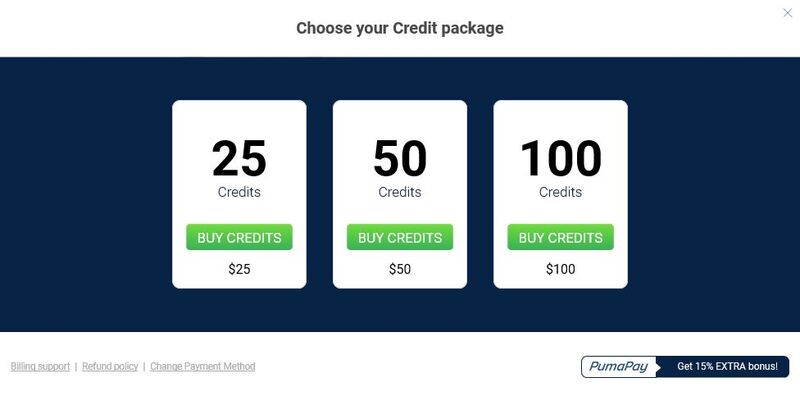 ImLive is always running different promotions for members and bonuses for new sign ups. Unlike some other adult cam sites, ImLive's credits are 1:1, in other words, $1 gets you 1 credit. This is great as it makes tracking what you spend easy. You can buy credits in increments of 25, 50, and 100.
Sex Chat Costs
As already stated, ImLive is among the cheapest cam sites online, but, of course, you can splurge if you want to. The average cost of a private chat is $2.25/min, and as low as $0.90/min. The models set their own rates, so damage to your wallet ultimately depends on who you like. The filter option on the live cams lets you sort according to price per minute.
Free Video Chat
Free Chats are, well, free. In most cases, they are tame and mostly clothed, though the occasional model will get more frisky for you.
Live Sex Video Chat
These are private live chats that are billed per minute. Most offer the first 20 seconds free so you can get a teaser. Many also offer promotions where you pay a set amount for a set period of time, say, 90 credits for 30 minutes. You can find these under Pre-paid Sessions.
Candy Shows
Models offer shows for an audience. The free show preview is used to tempt members to meet the host's tip goal. Only those who reserved a spot for the show by tipping will enjoy the full performance when it starts.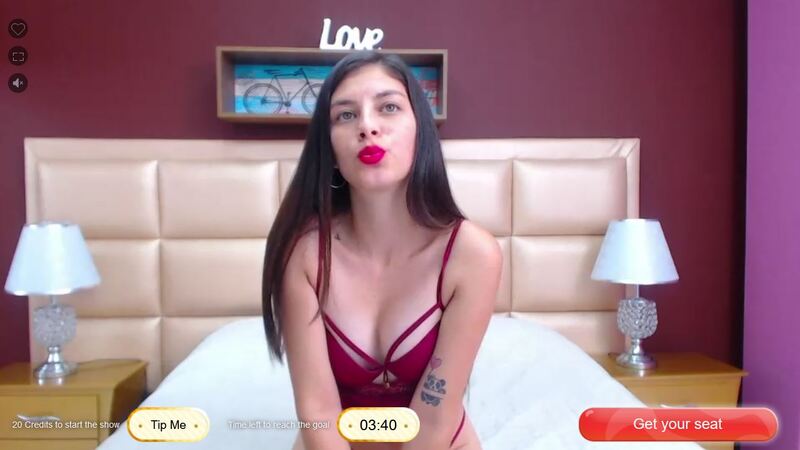 Payment Methods
Visa
Mastercard
JCB
Discover
Maestro
Switch
Mastercard
PumaPay
Customer Support
ImLive has a comprehensive Customer Support Center, located at the bottom of any page. Here, you will find a ton of frequently asked questions and valuable information. The topics covered are clearly laid out - Welcome, Membership, Credits and Purchases, Features, Videos, and Technical Help.
If you are still stuck, ImLive offers live chat and email support 24 hours a day. The live chat support is available on to those members that have purchased a credits bundle.
Positives and Negatives
Positives
✔ Hundreds of models online at a time
✔ Mostly affordable
✔ C2C on mobile devices
✔ Unique show options
✔ Monthly pornstar shows, promotions, and bonuses
✔ Secure and discreet billing
✔ Place to post your fetish fantasies for models to reply
✔ Member loyalty program with big rewards

Negatives
✖ Hovering over camera thumbnails does not always work
✖ Not all cam shows are HD
✖ No way to sort cams by streaming quality
✖ Free chats are tame and clothed
✖ Increasing membership status will cost you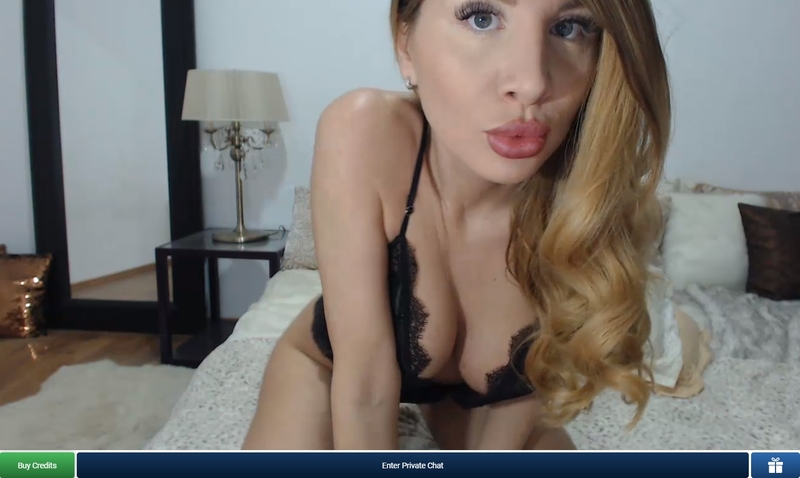 One Final Word
No live webcam site is perfect, but ImLive is getting close. Their mobile site is perhaps even better than desktop, and not many can say that. They are strict on quality control and customer service, seeing to it that you have the best possible experience every time you login.
Sure, not all cams are HD, and hovering over cam room previews does not always work well, but these are minor in comparison to all the unique features ImLive is offering. You will be spoiled for choice when looking for a serious fetish fiend to fulfill your fantasies.
Review of ImLive.com
- Reviewed by
hdcamsites.com