Top 5 Sites for Cheap Mature HD Cams
From time to time I have the urge to experience live chat that less mature cam girls can't deliver. Here are 5 top HD cam sites which fulfilled my wishes for cheap, while giving me a good variety of MILFs to keep me interested.
MaturesCam

When it comes to affordable mature sex cams, MaturesCam is a natural candidate for the top spot. It's a premium cam site populated by attractive mature models and MILFs which prides itself on having the best HD mature cams on the web - all for very affordable prices.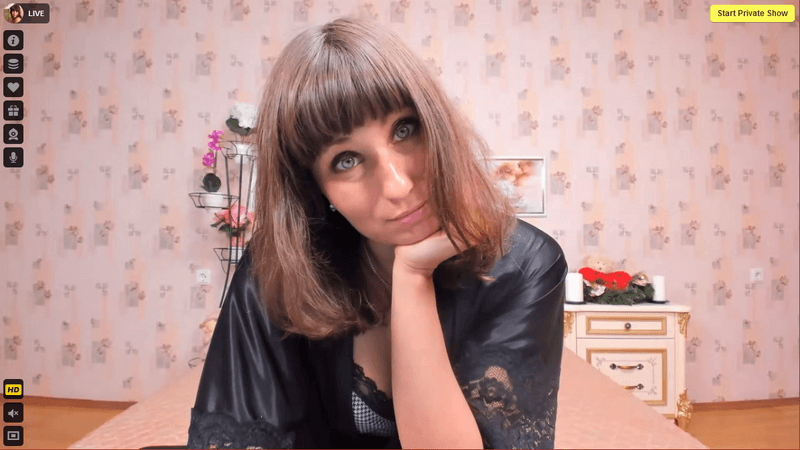 Since the whole site is populated just by mature or MILF models, what was left is to see if there is a convenient way to filter just those who broadcast HD quality at a certain range of prices.
To do so, select the filtering feature, which is adjacent to the search box, and mark there any criterion you want. During prime time, the HD criterion will yield about 80 available models, most of which will be Free to chat.
MaturesCam is much more accurate in its categorization then most sites are. You can always see the model's age on her cam preview, with the average age here being around 40.
Since MaturesCam is a premium cam site, free chat on this site is just for a short small talk or for asking the model some specific questions. Don't expect to see any nudity in the free chat here. The majority of the Private Shows will cost $1.10 to $2.80 a minute, plus $1-2 per minute for cam2cam or for 2-way audio.
Reducing the costs on MaturesCam can only be achieved by purchasing the bigger credits packages, since the site is pretty skimpy on deals and discounts. You can get 9.99 credits (about 11 dollars) for validating your credit card, but that's about it.
---
CamSoda

CamSoda is almost always a good choice to start with when it comes to specific cam models that might spark your interest, and that includes MILFs and matures. This cam site was chosen as the best 2021 live cam site and it means a lot. At prime time there will be more than 100 live MILFs and mature models broadcasting HD video quality.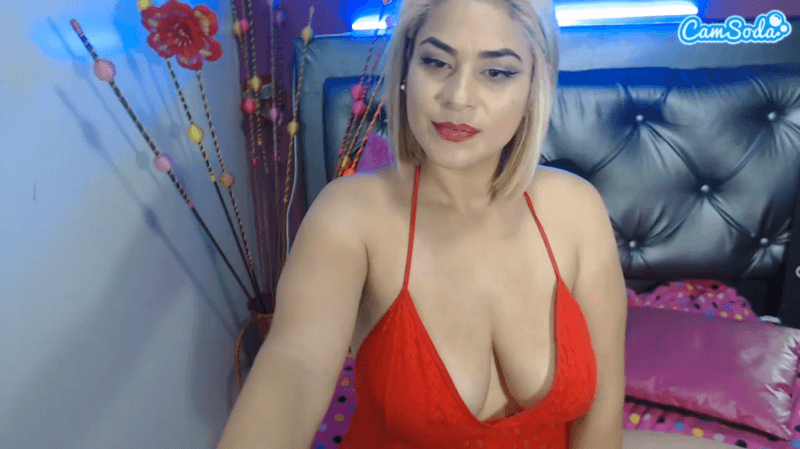 Locating MILF models on CamSoda is simple. Selecting MILF at the left bar will usually yield more than 90 results. There is no option to simultaneously select more than one criterion, so you can't pick MILF plus HD or anything else, which is a shame. Most of the MILF models I encountered on the site were broadcasting in HD.
Most of the models, though, don't specify their age. A lot of the MILF models on CamSoda are probably young mothers and some are even under 30, so, while they technically fill the bill, I wouldn't call them "mature". There's unfortunately no way to accurately filter by age.
A private chat on CamSoda starts at $0.60 a minute while the average is about $3.00 a minute. Since you get free cam2cam and can record a private show and freely watch it again later, this site is perfect for low-cost mature sex chat. It's no wonder I chose it as one of the best mature c2c sites.
CamSoda is a freemium cams site on which you can find models that perform for free, even without turning on the option to have a Private Show. They instead perform for tips. Sometimes when the model sets a goal for taking an explicit action then a button of Split Goal With Other Users may appear adjacent to the Go Private. This creates quite a communal experience, which is great for breaking up the pace every once in a while.
---
Flirt4Free

Flirt4Free nicely differentiates itself from the others by having a lot of interaction options with the models. It's a premium site, so almost every one of these options has a price tagged to it, but if you're looking for variety and added intimacy, it's worth it.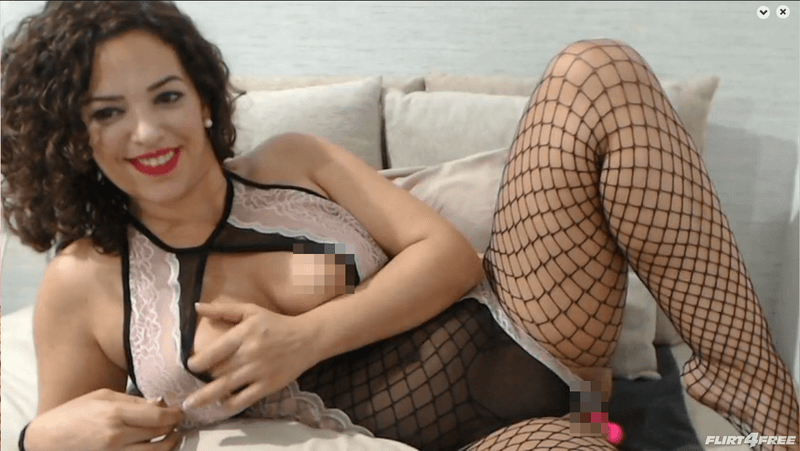 In order to locate HD MILF models on Flirt4Free, select the HD button and then Mature or MILF from the Categories menu. Don't be tempted to select both MILF and and Mature at the same time, though. The two are interchangeable, and only a few models here tag themselves as both.
At most hours of the day, there are about 25 Mature and MILF models performing live. This amount may be small compared to the other sites on this list, but the variety is good nonetheless.
There are several types of shows on Flirt4Free, which include the usual one-on-one cam show, along with a few others to keep things spicy. For example, the Party chat is a no-entrance-fee show in which the model is expecting to be generously tipped by her fans. The site even has a show where the model can control your interactive sex toy (if you have one, of course).
A private chat on Flirt4Free starts at $0.55 a minute while the average is about $3.90 a minute. There are several ways to reduce the cost on Flirt4Free, the most interesting among them is the Make an Offer button, which means that the model is open for a negotiation.
Another way is by joining a model's club for $22-$33 a month, which will reduce your expenses on her shows by 5%. This may not seem like much, but in the long run it can save you hundreds of dollars if you frequent the same model. Finally, if you are a newcomer, you can get 120 free credits (worth about $13.20) for your credit card validation.
---
Stripchat

Stripchat is an exciting combination of freemium and premium. You can find there a lot of mature models who go wild in the free chat for tips, while others will only perform in private. It truly stands out, though, by being the only chat site around to feature VR cams.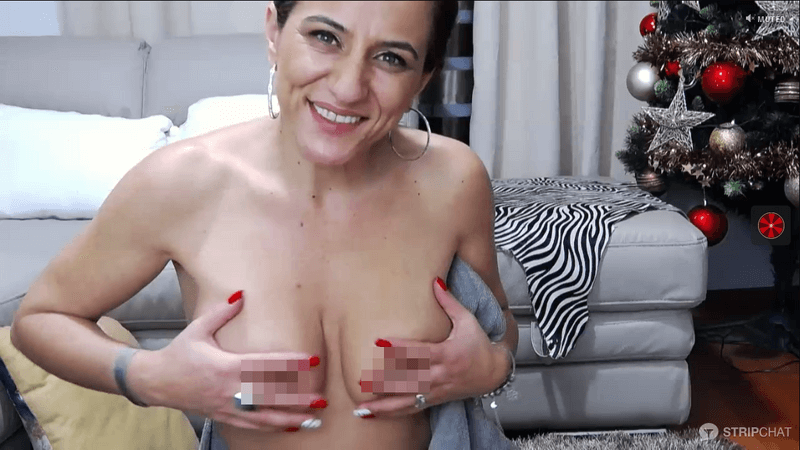 Locating MILF or mature cam models on Stripchat can be done in three convenient ways. You may select MILF or Mature on the left bar, on the Categories page, or by simply searching for the terms in the search bar.
Stripchat hosts about 400 live MILFs and about 200 live Mature models during prime time. Around a quarter of them broadcast in HD, so finding HD mature cams here will not be difficult.
A private chat on Stripchat starts at $0.80 a minute while the average is about $3.50 a minute. An exclusive cam-to-cam show will prevent the model from chatting with others, so she'll give you her full attention at all times. It is more expensive than a private show, though, and usually has a minimum limit of 10 minutes.
A nice way to reduce costs on Stripchat is by clicking the 50 free tokens button at the model's page. Every hour they are giving away 50 tokens to 10 users, so this is a great way to get some time with your favorite cougars for free. As a new user you can enjoy 50 free tokens upon credit card validation.
Members of a Fan Club of a model can enjoy free Spying on her Private shows and get free access to some of her prerecorded videos. It costs $9.99 a month, but the price lowers if you purchase a membership for several months.
---
Chaturbate

Chaturbate is a freemium cams site that prides itself on having the biggest collection of adult webcams in the business. It's quite easy to find free sex shows here, as models work more for tips than for rates. The downside of that is that many models here will understandably refuse to start private shows as they get more money from tips.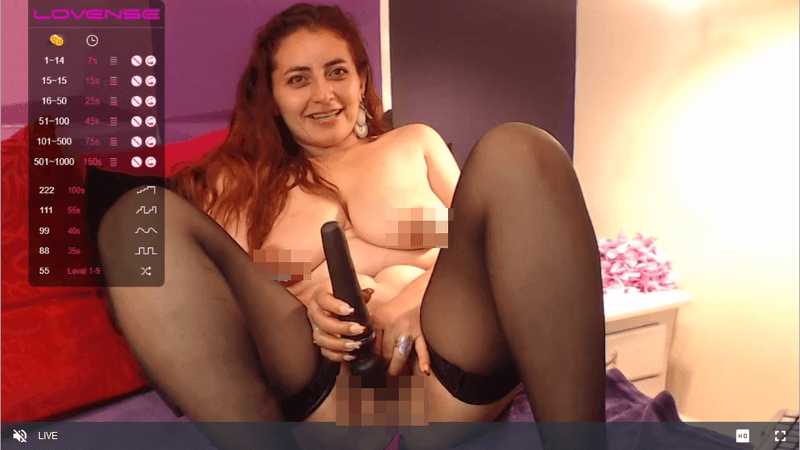 The best way to filter some MILF or Mature models is to select #milf or #mature on the tags list. Those who broadcast 1080p HD+ will appear first and in prime time there will be about 100 MILFs and 60 Mature models. In addition, there will be another 100 MILFs and 80 Mature models who broadcast in 720p HD.
Chaturbate does use a tagging system, which is fairly inaccurate, so don't expect to find all the matures on the site with the #mature tag, especially if you use the site's search function.
A private show on Chaturbate starts at $0.60 a minute, while the average is about $2.70 a minute. This makes Chaturbate one of the cheapest sex cam sites in the industry. The models that accept private invitations usually set a minimum time of 10 minutes for a private show, that way they make sure it's worth their time and loss of tips from multiple viewers.
The real downside of Chaturbate is its lack of c2c. I mean, you can cam-to-cam by registering as a broadcaster so the model can watch you, but it's a cumbersome process and not very dependable. It will also cost you extra, since a model will only accept the hassle for something extra.
---
Conclusion
When you specialize in something, it's no wonder that you become good at it, and, in this case, the best. MaturesCam is the only site on this list that's a dedicated matures cam site, and it shows. You will not find a site more welcoming to lovers of MILFs and cougars than this one.
All five chat sites on this list had something to offer. They are all cheap mature cam sites, and they all have fantastic HD quality which I hope will soon become the norm for all webcam sites. But, when weighing them against each other, MaturesCam easily came out as the winner. You simply can't get such quality and quantity for such a price anywhere else.
Review of 5 Best HD Mature Cam Sites at Affordable Prices
- Reviewed by
hdcamsites.com