Top 6 Sites for Mature C2C Live Porn Chats in HD Quality
Had enough of frivolous young women? Looking for more seasoned ones who know a thing or two about cam sex? Welcome to the world of mature live shows with older and well-versed performers who have already forgotten what their younger counterparts still have to learn. The following article presents the top 6 milf cam to cam sites with models who will know exactly what needs to be done when you turn on your webcam.
LiveJasmin

A top-notch adult cam site with matchless hi-def streaming quality and highly professional and astonishing cam girls of all ages - LiveJasmin is a place every live porn enthusiast should spend his time.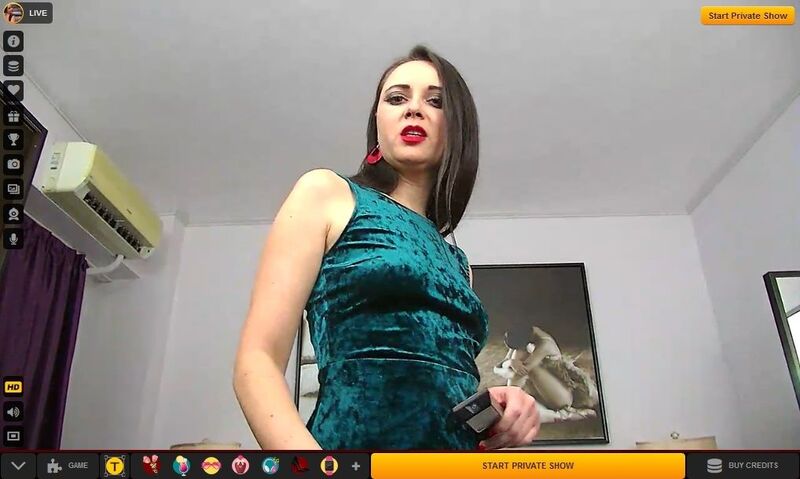 The site has a big section dedicated to mature xxx models with close to 200 beautiful milfs and gilfs ready to enter into a private sex chat with users. To reach this section, go the the search tool on the homepage and highlight Mature on the category column. You can set additional parameters to your search to get to specific mature performers. These parameters consist of show type (e.g. Free Chat, Private Chat), the language spoken by the model, her ethnicity and region, her physique, her Willingness (what she will agree to do in her performances) and her price for 1-on-1 shows.
LiveJasmin is a premium site and that means no naked girls in open chat rooms. Private live porn shows are a different story, and there almost anything can happen, nudity included. Such shows cost $2.80 a minute on average. You can also find performers who charge as low as $1.10 a minute. Please take into consideration that cam to cam and bidirectional audio demand an additional fee of 1-2 dollars a minute per feature depending on each model's individual rate.
What makes LiveJasmin stands out as one of the best live porn sites on the web is its c2c feature that operates on mobile devices. What it means is that you will be able to engage in milf cam to cam chats from your cellular phone wherever and whenever you are as long as you can connect to the Internet.
---
CamSoda

Unlike LiveJasmin where nudity is seen only on one on one video chats, On CamSoda nudity is all around. As a freemium site, the 400-600 active cam models it hosts at any time of day pose naked for users in public rooms hoping to get as many tips as possible. Therefore, as a user, you will be able to enjoy endless tits a free of charge.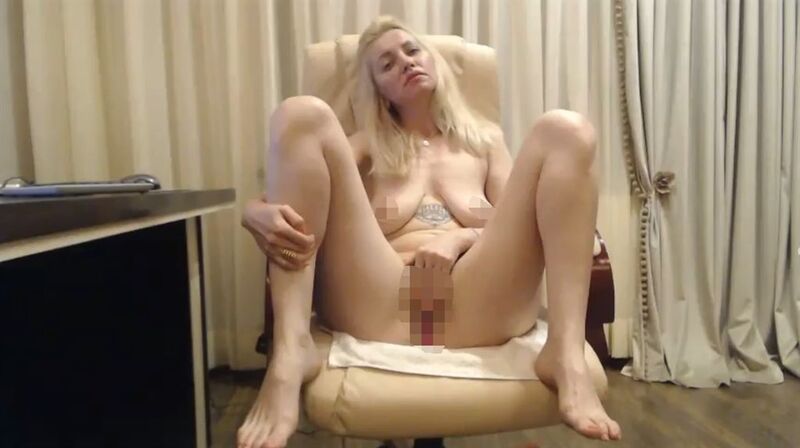 The performers on CamSoda are arranged under tags. Unfortunately, the site's search tool isn't that great. So to find tags related to mature live porn, you will be forced to run a manual search. That can be time consuming as there are thousands of tags with any sex niche you can think of, but if you are in no hurry, you will be able to enjoy the search seeing plenty of undressed cam girls on your way to finding what you are looking for.
The relevant tags for those who seek milfs and gilfs can be (I ran a quick search for you) milf or mature, but I am sure you will find at least a dozen more. One word of caution, though, even after you come across the tag you were after, you may still find within this tag, performers that do not 100% fit its theme. This discrepancy stems from the fact that on CamSoda every performer can ascribe herself to any sex niche she wants regardless of whether it describes her well or not.
Once you found the right tag and the right model in it, you may choose either to stay in her public room or go on private with her. A private sex chat on CamSoda costs $3.00 a minute on average. The cheapest rate I ran into was $0.60 a minute. C2C is included.
Despite being a freemium site, CamSoda is characterized by features you will find on the best premium sites, such as HD webcams which most of the models employ and cam to cam on mobile. What I like most about the site is its main pages on which the models' preview galleries present simultaneously on video what is happening in the chat rooms, thus giving users a full view of the overall action on the site. This feature, as far as I know, does not exist on any other sex cam site on the web.
---
Stripchat

Stripchat is another leading freemium site with 1,500 - 2,000 (and sometimes even more) models online, many of whom perform naked in public rooms. The site's performers come from all ethnic groups and dozens of countries around the world, including some you will not see on other cam sites. This allows users to enjoy multinational live porn chats.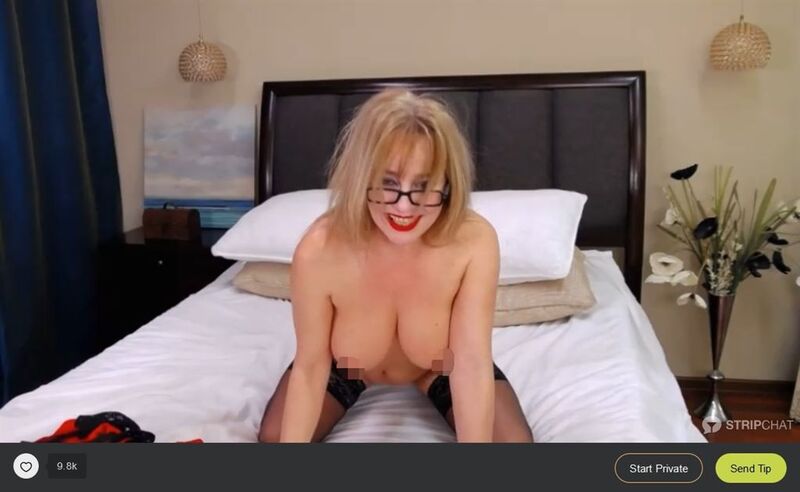 Stripchat takes seriously mature live porn and maintains 3 relevant categories of Milfs, Mature and Grannies where you will find hundreds of older cam girls, some of whom can replace your grandmother. A private sex chat with one of these elderly beauties will cost you $3.80 a minute, on average. The cheapest models on the site will charge you $0.80 a minute. However, these rates do not include cam to cam for which you will have to add 16-100 tokens a minute, which are worth $1.60 - $10.00. A sum of $10 is relatively rare. Most of the site's milfs will charge you around $2.00 a minute if you open your cam.
On the site's left bar, if you use a PC or a laptop, or on its header in case you use a smartphone, you will find a filter that will enable you to sort out models by their prices and, thus, find the ones you can afford based on your budget constraints.
What sets Stripchat apart from its peers are VR chat rooms it puts at its users' disposal. This unique feature enables them to engage in exciting panoramic live porn. If you get lucky enough, you will find a gorgeous milf in these VR rooms that will give you a once in a lifetime experience.
---
Cams

A wide assortment of 500 stunning models, most of whom broadcast using hi-def webcams, make Cams one of my favorite adult video chat sites where I spend quite a lot of my weekly porn time. Those who are into mature live sex will be happy to know that the site has a lot to offer in this niche.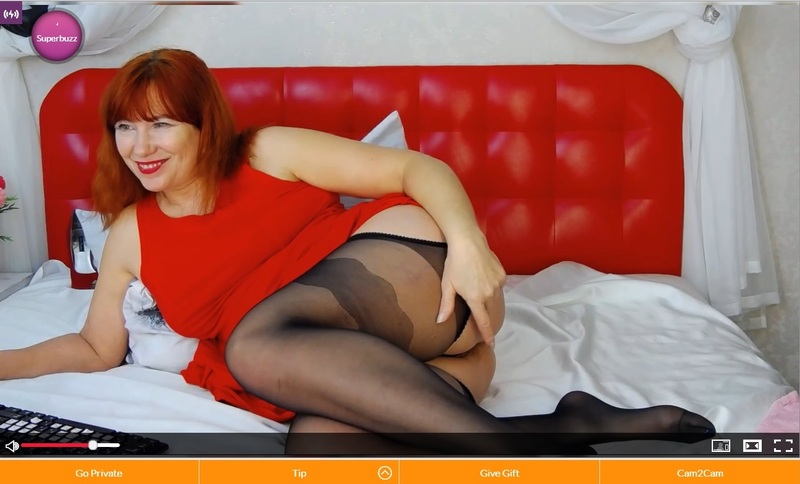 You will be able to find milfs and gilfs available for live shows by choosing the Mature category on the site's filter. Once you do that, you are definitely going to be in for a treat with around 50 stunning models overripe for the pick. On a paid for solo Private Chat or Nude/Party Chat (where you will share the model with your horny geriatrophile brethren), you will enjoy watching models as naked as the day they were born... many decades ago. Brace yourself, for you are about to be immersed in plenty of old tits and veteran pussies which are well preserved just for you.
Financially speaking, a private sex chat will cost you $3.00 a minute, on average. The cheapest rate a model will charge you on the site is $2.50 a minute. Party Chats tend to be slightly cheaper. Please note that integrating cam2cam into your chat demands extra payment. The site's mature models usually charge $1.00 a minute, but you may run into a performer with a higher c2c rate.
Cams takes interactive live porn experience one step forward with its Connexion feature which enables the models to control users' pleasure the way they can usually control hers. To enjoy this feature, you will have to get the Lovense Max and install it on your dick.
---
Sexier

Whether you like them old or older, Sexier has you covered with 2 sections, one dedicated to milfs and the other to the more aged gilfs. Both categories contain dozens of xxx models, with the milf category sometimes surpassing 100 performers currently online, all ready to open you a door into their exhilarating private worlds.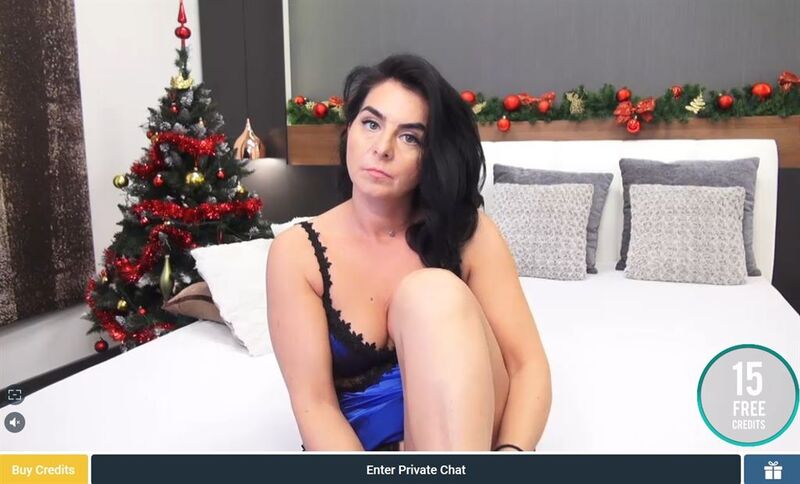 The public area on Sexier is usually devoid of nudity. Most of the site's 600-800 models will get undressed in private video chats only. However, every once in a while you may encounter a bolder performer, old or young, who will break this rule and expose herself in public just to lure you into a 1-on-1 live show.
The average price per minute of such a show is $2.35. The cheapest price you will find on the sites stands at $0.98 - quite affordable compared to other adult cam sites in the industry, especially if taking into account that these rates also cover cam to cam.
Sexier includes in its chat menu really interesting options like Candy Shows which are very cheap group chats. You will need to buy a ticket in advance to watch the candy model perform. The action on these shows can get extremely wild with full nudity and more depending on how generous the participants are with their tips.
Repeat users can also highly benefit from an elaborate Loyalty Program which enables them to upgrade their membership status the more credits they spend on the site. High membership status comes with hefty credit bonuses and free access to premium content and features.
The streaming quality on the site is not the best in the industry as many models use SD cameras. But for the relatively cheap price you will have to pay for 1 on 1 live chats, it is a small compromise you will have to make.
---
Streamate

More than 1,000 active models, of whom approximately 250 are mature, plenty of nudity in open chat rooms, and high definition streaming quality from most of the performers are good enough incentives to give Streamate a try if you haven't done so so far.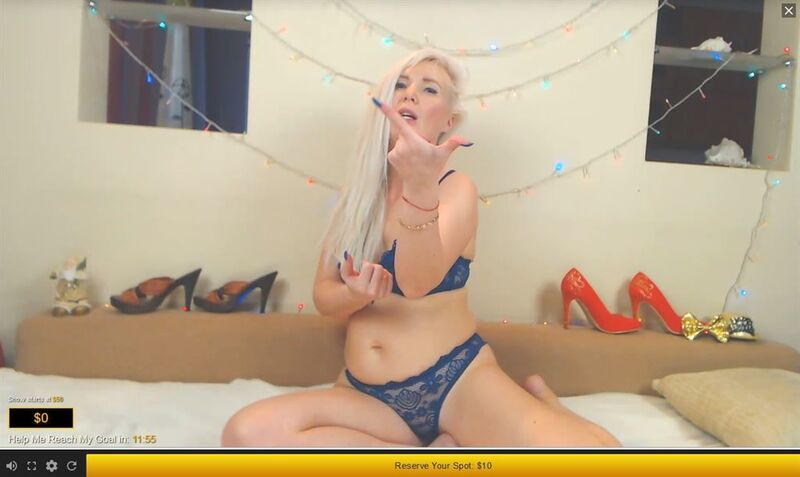 The mature category on the site populates performers of all age ranges from milfs to gilfs. The filter on the homepage will enable you to trace exactly the type of mature girl you will be interested in watching according to her age. There are 3 age groups available to you: 0-39, 40-49 and +50. No matter which group you will eventually choose, I can say with great confidence that all of the performers are absolutely amazing with hardly an exception.
One important note, in order that you can truly appreciate and enjoy the beauty of these elderly nymphs, make sure you set the streaming quality to maximum once you enter their chat room (There is a special button for it).
The site offers several chat options, like Gold Shows, which are public shows funded by users' tips, Private Shows, which are not exactly private as other users can join along, and Exclusive Chats where you can be completely alone with the performer and enjoy a 1 on 1 live session. The average price of a Private Show is $3.00 a minute. The cheapest chat rate I came across was $1.00 a minute. Exclusive Chats can cost as twice (and sometimes thrice) as high - making a solo experience with a model quite expensive. On a positive note, these rates include cam to cam.
What I like most about Streamate is its egalitarian approach embodied in its billing method. This is the only adult cam site which uses real money for tipping or paying for chat features instead of credits or tokens, like all other sites. This modus operandi will enable you to start a chat with any model (young or aged) on equal terms with any other user regardless of your or his previous purchase history. Put it differently, you will not need to buy a batch of credits in advance to win a model's attention as for her any user has the same tipping potential.
---
A Few Final Words
We all follow deeply rooted maxims, one of which is the transience of feminine beauty. Well... gazing upon all those mature cam girls which populate the sites mentioned in this article, you quickly realize that nothing can be further from our accepted - and if I may say, distorted - conception of female appeal and aging.
Put it in the most simple terms, the milfs and gilfs on the live porn sites you have just read about are gorgeous and you do not have to be a mature cam to cam sex enthusiast to be able to discern it.
If I had to choose one site I recommend more that others, I would, not without difficulties, opt for LiveJasmin. This site combines four major elements that make it rise above its peers, especially when it comes to the mature niche:
Quantity: The site contains a fair number of mature cam girls, enough to enable you ample choice.
Quality: Broadcasting standards have no parallel in the industry.
Professionalism: Most of the site's models (milfs and gilfs are included) are professional webcam performers.
Chat features: LiveJasmin offers advanced live porn chat features, such as c2c on mobile.
All in all, if you are into exciting HD cam to cam chats with older models, simply start with LiveJasmin. Be careful, you may stay there more than you had initially planned to.
Review of 6 Leading Sites for Cam2Cam shows with Mature XXX Models
- Reviewed by
hdcamsites.com