Cheapest Webcam Girls - Low Cost Options at Top Rated Cam Sites
If a first date is only interested in going to an expensive night out, that should tell you all you need to know.
If she's cool with a cheap local spot you've got a coupon for... put a ring on her!
Same goes for live porn. There's no reason why you should be spending whatever fortune you may have on expensive cam girls, when there are plenty of cheap cam girls that perform the same or better.
All the top webcam sites have affordable options. I am going to show you which of these top rated cam sites have the cheapest cam girls, and how to find them. Every site has its higher priced girls, and if you can't resist and want to shell out your hard earned cash for a night out with an expensive babe, then go for it. But, if you want to have a good time, without breaking your bank, then check out the deals at these cheap cam sites.
CamSoda - High Quality Low Priced Beautiful Webcam Girls

The performers at CamSoda will unleash themselves in fully naked and explicit shows for free. If they are not in a private show, they are working for tips in their public chat rooms. Essentially, these girls are always on. In the public rooms you'll see them fingering themselves, playing with dildos or fuck machines, or simply shaking their moneymaker. To show any appreciation for the free shows, you'll need tokens to tip. And with a super inexpensive buy-in offer of $5.99, it's easy to get started.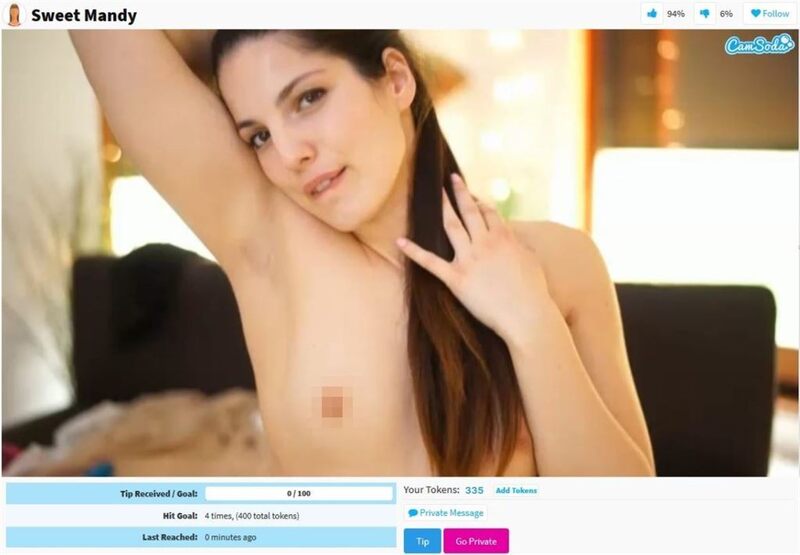 | | | |
| --- | --- | --- |
| Minimum Tokens Purchase | Private Chat Per Minute (Average) | Private Chat a Minute (Cheapest) |
| $5.99 | $3.00 | $0.60 |
CamSoda has one of the most affordable buy-ins at only $5.99. If you want to see what it's like to tip in the public chat rooms, and be able to chat with girls who will only chat with token holders, then this is a nice starter option.
The $0.60 cam girls are mixed in with all other girls. Most 1on1 shows go for $2.50 to $4.50 a minute. You'll need tokens in your account to see the varying prices for private shows.
A Premium Membership is available, but not necessary for watching all you want, or inviting a girl into a private chat. For $19.95 a month, you can turn off any advertisements, turn on the direct messaging option, adjust the tipping sounds, and receive a one-time gift of 200 free tokens.
---
Flirt4Free - A Leader in Inexpensive Private Cams

With some of the cheapest webcam shows, Flirt4Free stands out as a leader in online sex for those on a budget. The site is loaded with slew of show types and performances. And though they do have very affordable 1on1 cam shows available, they also have some of the most expensive cam girls I've seen online. This is why we appreciate so much that they enable you to search by price. Not many sites provide this function. Their low cost sex chat coupled with a low initial buy-in, will get you started in cheap sex chatting with their ambitious and horny webcam models.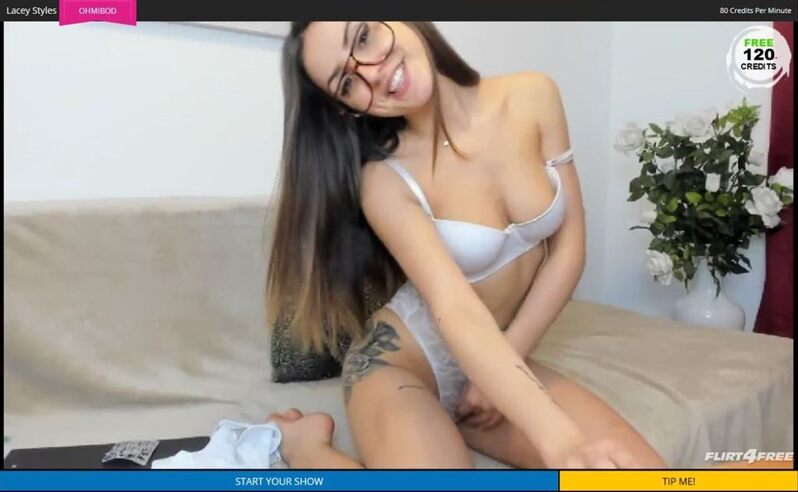 | | | |
| --- | --- | --- |
| Minimum Credits Purchase | Average Private Chat/Minute | Cheapest Private Chat/Minute |
| $10.00 | $3.90 | $0.55 |
The cheapest bundle of credits offered will cost you only $10.00. This buys you 90 credits. With your first purchase, you'll be gifted 150 credits, for a total of 240 credits.
If you complete a credit card registration, you'll be gifted 120 free credits.
Offered Shows let you negotiate with the performer to find a price you both agree on.
Party Chats are full on sex shows that are free to watch. Tipping is suggested to keep the party going.
Groups Shows require a pledge to join. Pledge any amount you want toward the goal set by the performer.
Voyeur Mode lets you peek into an ongoing sex shows. Access to these shows ranges from $1.00 to $4.00 a minute.
To find the cheapest webcam girls, search by 'price'. Find the View By drop-down list on the main page, and select Prices. This will sort the girls by their 1on1 chat rates. There are 14 rates to choose from. 120 credits, or $12.00 a minute, is the most expensive option. Most rooms fall between 30 to 60 credits, or $3.00 - $6.00 a minute. The biggest bargain rooms are 5 credits, or about $0.50 a minute.
---
Chaturbate - Free For The Masses. Pay to Take Her Private

Even better than cheap. It's free. Chaturbate is a true freemium site that offers its visitors unlimited access into every live porn show. When the more popular performers come online, it won't take long before they've got thousands of viewers watching them perform. The models are fully empowered to create a following by promoting themselves with links to their mainstream social media pages and online shopping wish lists. While being a spectator is truly free, you may be compelled to purchase their tokens if you want to be able to tip the models, or to invite them into a private show. As well, some girls may have the chat function turned off for viewers with zero tokens in their account.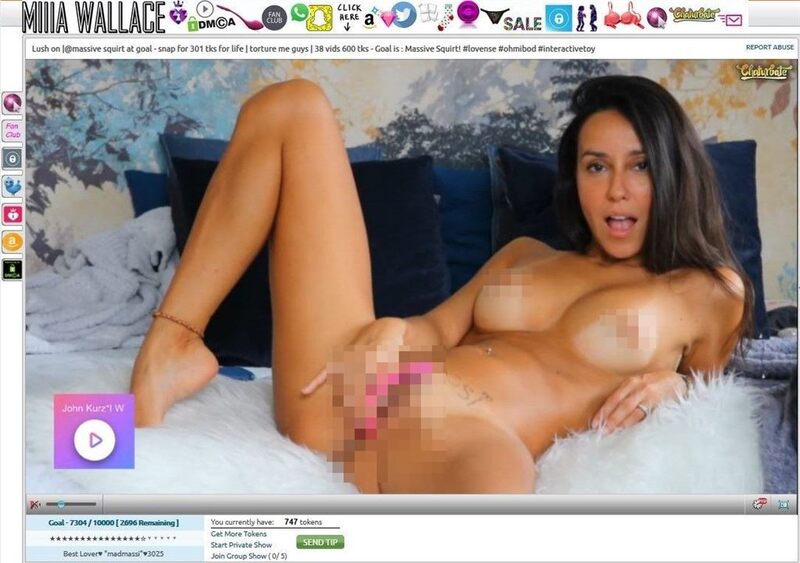 | | | |
| --- | --- | --- |
| Minimum Tokens Purchase | Average Private Chat/Minute | Cheapest Private Chat/Minute |
| $10.99 | $2.70 | $0.60 |
The larger token package you purchase, the larger the bonus. While $10.99 will get you 100 tokens, the largest bundle they offer is 1000 tokens for $79.99. That's a 37% bonus in tokens.
Search by price per minute. On offer, are six show rates. The cheapest webcam girls will go 1on1 for $0.60 a minute. The most expensive, for $9.00 a minute. Most girls are in the range of 30-40 tokens a minute, which makes the average chat rate around $3.30 a minute.
Upgrade account from Basic to Premium for $20.99 a month - receive a one-time gift of 200 tokens, send direct messages, and remove ads.
Tip any amount you want. 1 token tips ($0.10) are a great way to encourage behavior and get noticed.
---
LiveJasmin - Glamour Models at Bargain Basement Prices

When you want first-class webcam babes who take their profession seriously, you would think it will cost you a fortune. LiveJasmin has made it possible to sex chat with skillful and beautiful webcam models. There's a real standard at work here. All their models are glammed up and look gorgeous. Their cam room settings are like a professional sex motel boudior. And all live porn action is guaranteed to be broadcast in high definition. Though they are not of the cheapest cam sites on my list, the quality of what you get for as little as you'll pay is hard to match. This is a premium site, in as such, you wont see any nudity in the free chat rooms. The girls will get very flirty and tease you a lot to get you to join them in private or group shows. If you do happen to catch a nipple slip, that was them making a mistake... consider yourself lucky.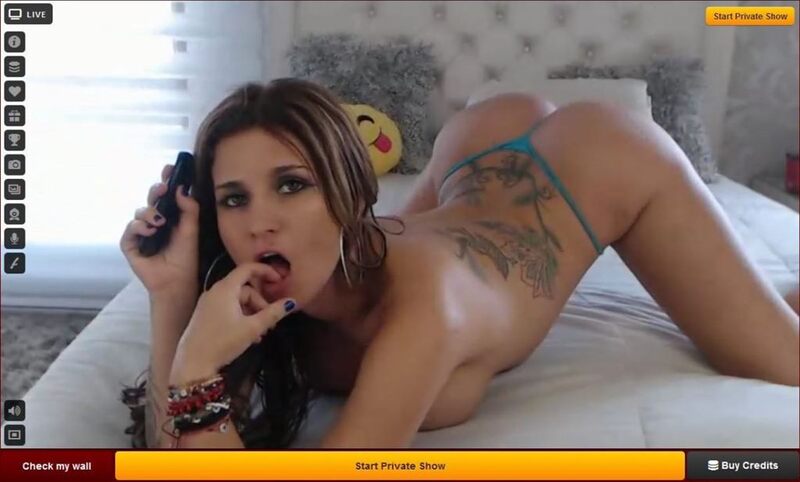 | | | |
| --- | --- | --- |
| Minimum Credits Purchase | Private Chat Per Minute (Average) | Private Chat a Minute (Cheapest) |
| $35.99 | $2.80 | $1.10 |
Their cheapest credits package is 27.99 credits for $35.99.
A credit card validation will get you 9.99 free credits to spend any way you desire.
You can sort out models by price using the site's advanced search tool.
20 second Peeks into ongoing private sex shows costs 1.99 credit. Use peeks to get a taste of what to expect from a performance.
---
ImLive - Largest Selection of Inexpensive Webcam Girls

One of the oldest live porn sites among this group, I've enjoyed watching ImLive adapt and grow with the times. Here's a site that is always innovating and introducing new features and show types. Whether they had the original idea or not, it's doesn't matter. They recognize what is important to their users and they work to deliver just that. Their most recent feature addition gets you into a live communal show for as little as $0.10 a minute. WOW! THAT's a LOW PRICE!!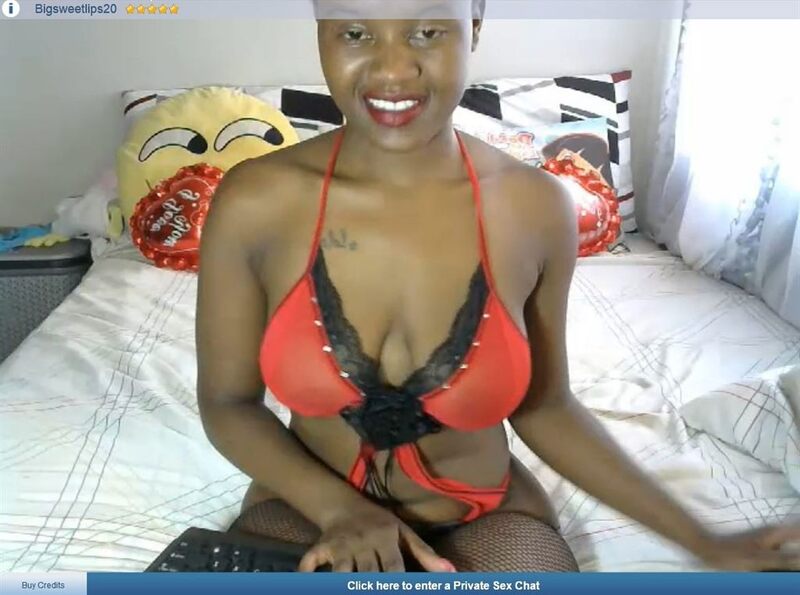 | | | |
| --- | --- | --- |
| Minimum Credits Purchase | Average Private Chat/Minute | Cheapest Private Chat/Minute |
| $25.00 | $2.25 | $1.00 |
Among the sites ranked here, this is the lowest average rate for a private chat show, at $2.25 a minute.
Group shows, called Candy Show Live, lets you buy into a show for anywhere from $0.10 to $0.60 a minute.
In the Advanced Search there is a price slider to help you query the girls by their private sex room rate.
First 20 seconds in any private sex chat is free.
---
LivePrivates - Economically Priced Sex Chat with Expert Level Cam Girls

The ladies of LivePrivates are on another level. One look and you'll begin to understand that there is a difference that exists between all these cam sites. Each site has its own focus with where they choose to specialize and distinguish themselves from the others. This demonstrates in how sites design the interaction with the performers, the level of professionalism to expect from the models, and camera technology and broadcast quality. At LivePrivates, you're visiting a cam site that sets itself apart with their commitment to delivering rock star beauties over fast streaming high quality cameras. This kind of service should be expensive. But here, it's not.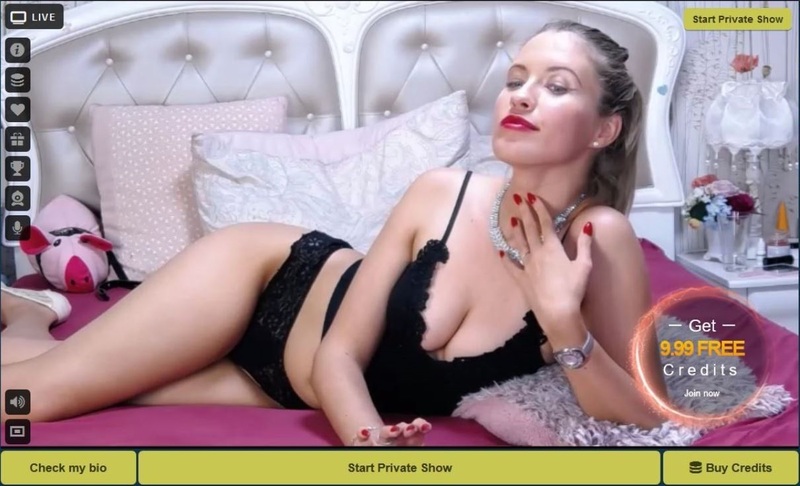 | | | |
| --- | --- | --- |
| Minimum Credits Buy-In | Private Chat Per Minute (Average) | Private Chat a Minute (Cheapest) |
| $31.99 | $2.70 | $1.00 |
Creating a username will earn you ten free 20-second teasers to peek into a sex show in progress.
Complete a credit card verification to earn 9.99 free credits. Use them as you wish.
Look for the Sale webcams in the main menu bar to chat with girls for $1.00 a minute.
---
Sexier - She's Cheap, You're Cheap, It's a Match!

While not all the live porn rooms at Sexier are broadcast in high definition, they are so inexpensive that I've got to include them on my list. Of the sites reviewed here, they come in second as to the lowest average private room rate, at $2.35 a minute. If you're really into amateur webcam girls, then you'll love the selection they have on offer. The girls at Sexier won't get naked in the free public chat, but you will find explicit photos of them in their profile page.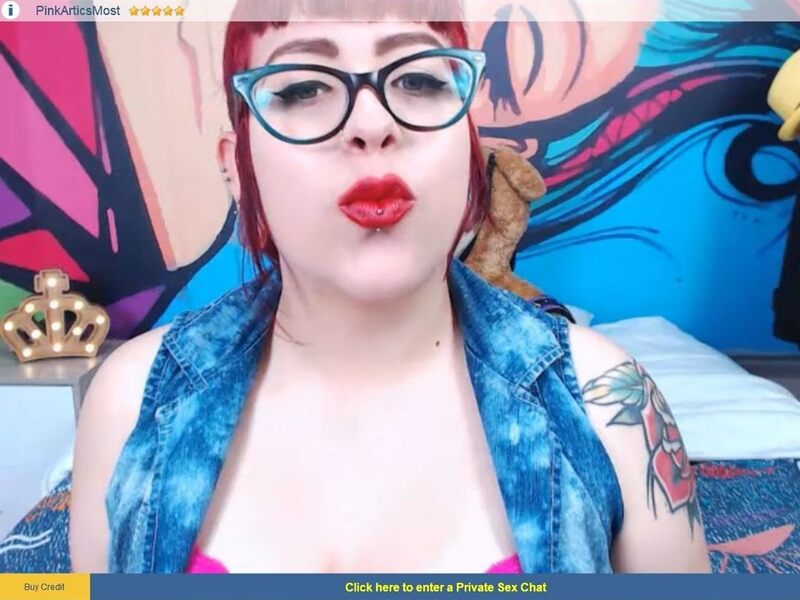 | | | |
| --- | --- | --- |
| Minimum Credits Buy-In | Average Private Chat/Minute | Cheapest Private Chat/Minute |
| $30.00 | $2.35 | $1.00 |
Prices are converted to dollars here, as the site is priced in Euros. But don't think that the girls are only from Europe. The thousands of girls at the site come form all over.
A price slider in the advanced search lets you choose from one of six private chat rates.
Bargain group shows start from $0.15 to $0.75 a minute.
It's free to send direct messages to any of the performers.
---
Cams - Low Buy-In and Massive Fan Club Discounts

The action at Cams.com is relaxed and cool. The girls here will show a bit more in their free cam rooms than you'll see on other sites. You'll find them hanging out with a titty out, or bent over, ass raised, with her panties pulled through her flush cooter. The flirting is fun, but the real action happens in the group or private shows. Of note, also, are the Recorded Shows made available to all users. Search a database of past shows by a model's name, a specific category, top rated, or a date range. At discounted rates you can watch these past shows to get a taste of what a live performance would be like from a particular model. And if you're really into one specific model, you can join her Fan Club, where you'll see discounts of up to 70% off of a model's 1on1 rate.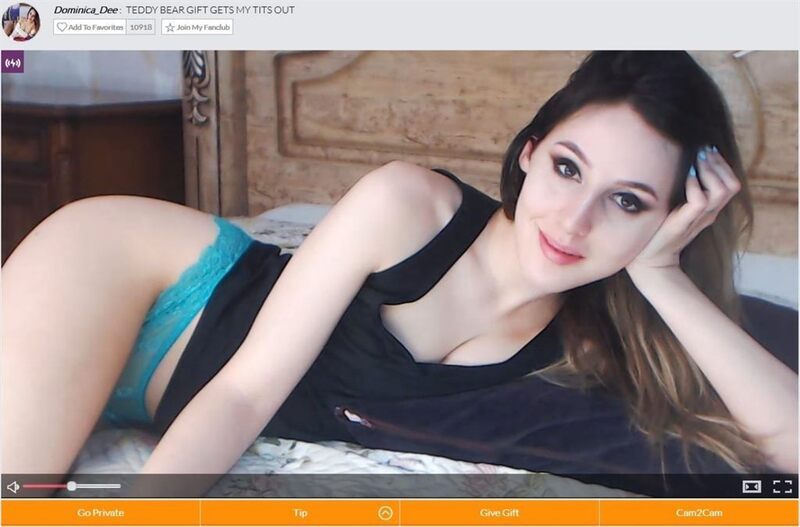 | | | |
| --- | --- | --- |
| Minimum Tokens Buy-In | Private Chat Per Minute (Average) | Private Chat a Minute (Cheapest) |
| $12.00 | $3.00 | $2.50 |
The lowest buy-in is $12.00. Which gets you 100 tokens. Their best value deal goes for $99.00 for 1000 tokens.
Happy Hour shows go for as low as $1.00 a minute. As this is not a private show, there is no cam2cam option.
Nude Chat are group shows where all viewers can text chat. These rooms can be as low at $1.00 a minute.
Free to Tip shows, where you tip any amount to keep her performance going. Closed for requests to go private.
Free to Private shows are open to tipping and private shows. Here, you'll see a model's per minute rate for Private or Party Chat.
Fan Club savings can be up to 70% off of the regular private chat rate for a model. For as low as $10.99 a month per model, you can watch all her recorded shows for free, email correspondence with her directly, and gain access to her nude photo galleries.
A Premiere Membership gets you an additional 10% off of live shows, 5 free recorded videos, email any model you want, and receive priority customer support. A 3 month membership is $10.99 a month.
A credit card verification will get you 6 free months of Premiere Membership.
---
BongaCams - Low Cost Sex Chat With Beautiful Webcam Models

At BongaCams you'll get to see a lot of naked cam girls shaking their sexy bits for free. The girls decide if they want to get fully naked and perform in their free chat rooms. If a girl is putting on a show, she is doing it for tips. If you ask her to go one on one, she may reject you. When you scour through all the previews of the models, you'll see which ones are performing, and which ones are just hanging out chatting with their viewers. The girls lounging about are likely ready to go for a one on one show. Taking a look around BongaCams, you'll see they have some cool interface features, like: sticky floating video as you scroll down or navigate to another page, and a pop-up model's profile page with her biography details and video and picture galleries.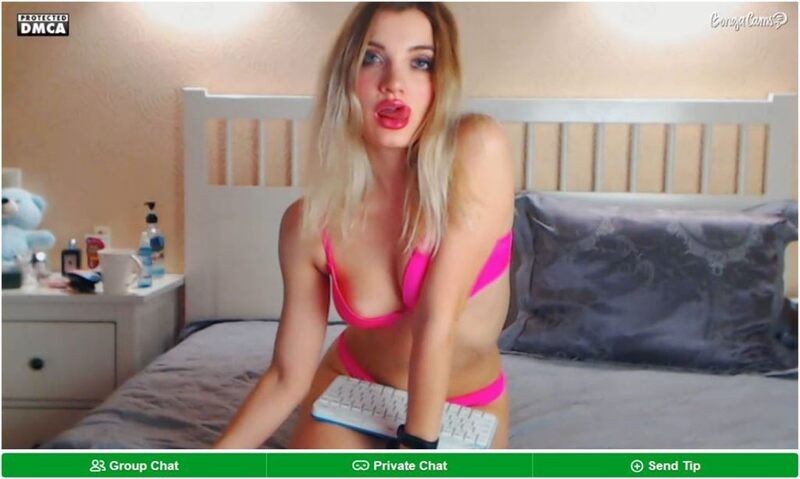 | | | |
| --- | --- | --- |
| Minimum Tokens Buy-In | Average Private Chat/Minute | Cheapest Private Chat/Minute |
| $2.50 | $4.50 | $4.50 |
The $5.77 a minute for Private Chat with any model is a set rate for all models across the site.
Full Private Chat won't allow others to watch your 1on1 show. $8.55 a minute is the flat rate for all models.
Voyeur/Spy Chat is a very inexpensive option at about $1.30 a minute. No texting allowed here.
Group Chat with any model for $2.85 a minute. Texting is permitted during this time.
A VIP Membership will cost you about $20.00 month, and gets you daily VIP shows, a VIP shield and avatar in the chat, ad removal, VIP customer support, and Invisible Mode which allows you to watch the live shows without models knowing.
---
MyFreeCams - Pay For Privacy, Otherwise It's Free!

Years ago, these guys broke the mold when they launched on the scene. They built a webcam platform that brought uncensored and uninhibited free sex chat to the market. All the pay sites at the time freaked out and have since evolved to compete. Today, we see girls showing more and giving bigger performances in the free chat rooms, across all the top sites you'll find in my reviews. Regardless of what other sites are doing, MyFreeCams remains the champ when it comes to FREE. This site offers more free features to their visitors than any other sexcam site. Spending money here is an option, not a requirement.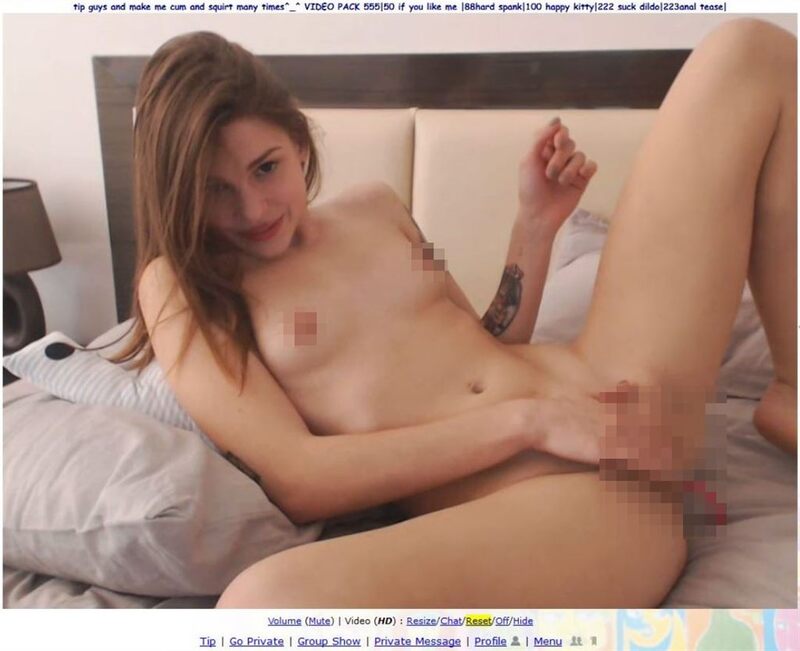 | | | |
| --- | --- | --- |
| Minimum Tokens Purchase | Private Chat Per Minute (Average) | Private Chat a Minute (Cheapest) |
| $19.99 | $5.00 | $5.00 |
One to one chat with any girl is going to be $5.00 a minute. Shows are charged by the second.
When you purchase their tokens for the first time, you become a Premium Member for life, with no additional charges.
When the model is in a private show with another member, you can watch the show for $2.00 a minute, charged in 3-second increments. You get video and audio from her show, but no access to chat.
True Private is a setting you adjust in your profile. When done, your private shows are closed to voyeurs. This feature increases the 1on1 chat rate to $8.00 a minute.
Group Shows are started by you or other members. Once at least three members are in, the model can accept or decline. Shows are $1.00 a minute to each member, charged in 6-second increments.
As this is a Freemium site, tipping is welcomed.
The inclusion of 2-way video and audio in 1on1 sessions depends on the performer.
---
Why The Above Sites Are Ranked In The Order They Are
All the cam sites I've listed above are in a descending order of where I believe you'll get the best shows and most entertaining experience while spending the least. Though all these sites do have more expensive live porn shows available, what I've done, is show you how to find the cheapest webcam girls and special deals on each site.
If a site has slightly more expensive 1on1 cam rooms, and they are listed higher than a cheaper option, it's because I feel their service and quality of show ranks them higher than a site that may just be a bit cheaper.
For a quick 'cheat sheet' list of my Top 10 most affordable sites ordered by the cheapest private chat/minute, here you go:
---
With These Bargains, Why Choose Just One?
First off, I've calculated all rates per minute based on having purchased credits/tokens with a credit card. If you require alternative methods of payment, please read my articles listing the sites accepting Bitcoin or Paypal. Note, that with some sites, you may pay slightly more for the same number of credits/tokens, when using these payment processors.
The great thing about signing up with cheap cam sites, is that it gives you the strategy to spread out your camming budget over multiple sites. Why choose just one?
Most of the sites I've covered have relatively small buy-ins to get started. Even with a limited budget, I would suggest trying out at least two sites. Of course, you can try out more than two, just don't try only one, and then forget about the others. But, if you're dead set on trying just one, then I'd get started with CamSoda. It's just a fun site to hang out on, and the girls there are a certain kind of freak in the sheets.
Review of Top 10 Cheapest Live Porn Websites
- Reviewed by
hdcamsites.com