Best HD Cam Sites for Cheap Gay Chats
Finding a cheap live webcam site is not a difficult task, but finding one that offers high quality models, good chat features, and HD streaming is, especially when looking for gay live chats. We review not only gay-exclusive sites, but regular cam sites that have dedicated male categories, including gay and straight models.
Along with fantastic HD quality and user friendly mobile versions, these are the 7 best sites to find low cost gay chats.
Supermen

Supermen is the site you want to visit for cheap gay live cams, that's just a fact. It has the largest amount of male models, at the cheapest prices available. And on top of all that, the performers are some of the nicest, sweetest guys you'll meet, always looking for a good time. This is the place to let your hair down, relax, and let these hunky, delicious male offerings take care of you.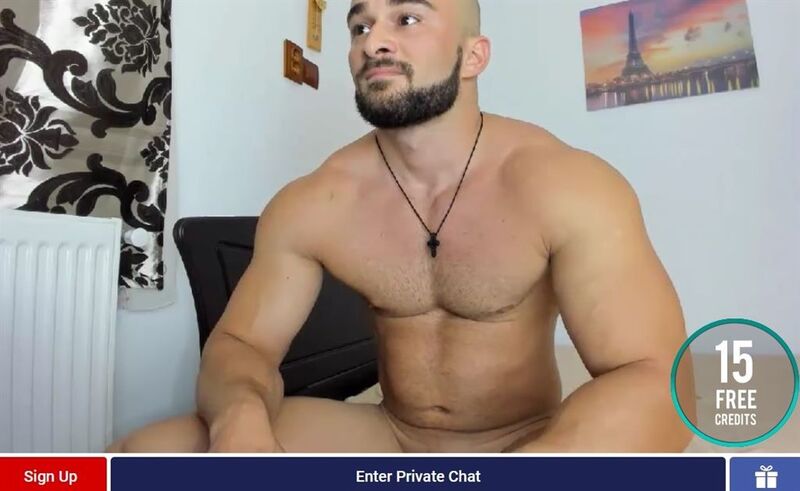 Supermen is great for cheap chats for the simple reason that it focuses exactly on that one particular offering - Hot live chats. There are no complex, fussy features, but big bold profile pics on the main gallery page, which if you hover over, show you the action happening live in that room. Keep in mind, that this is a premium site, so there's no nudity in the open rooms, but it's just as much fun getting to know the guy you'll be spending some c2c time with, even before the session.
This site really does offer the most budget friendly options around, with the average price landing at around $2.25, and the cheapest chats at $1.00 a minute. But there are plenty of ways to make things that much cheaper. For example, models that have a New sticker on their profile pic will always offer lower rates. You can also join a particular models Discount Club, which gives you special rates and promos, and you even get the cost of the club back in credits to use with that host.
The loyalty program is another great way to save some pennies, providing discounts on private chats, reductions on recorded shows, and major discounts on longer chats that are prepaid. Saving even further, you can join multi-user shows such as Candy Shows, where you're sure to pay much less than a private, as all members chip in by tipping the model.
Mobile device access to the site has all the features of the desktop site, though there is no cam2cam option on mobile. Just like the desktop site, the men are all designated into categories such as Twink, Fetish Guys, and Mature, which you can filter using the advanced search on the top right. The main downside of the site currently, is the HD quality, which ranges from great 720p, to not so great SD quality.
---
Cameraboys

On most "best of" lists, CameraBoys comes up on top, and is considered one of the best male-only sites around. It also boasts the most high end, exclusive performers, superlative HD of 720p, and a great mobile version that even allows cam-to-cam. It's true that costs are higher on this site, but when you get such great quality of models, features and HD, you get what you pay for.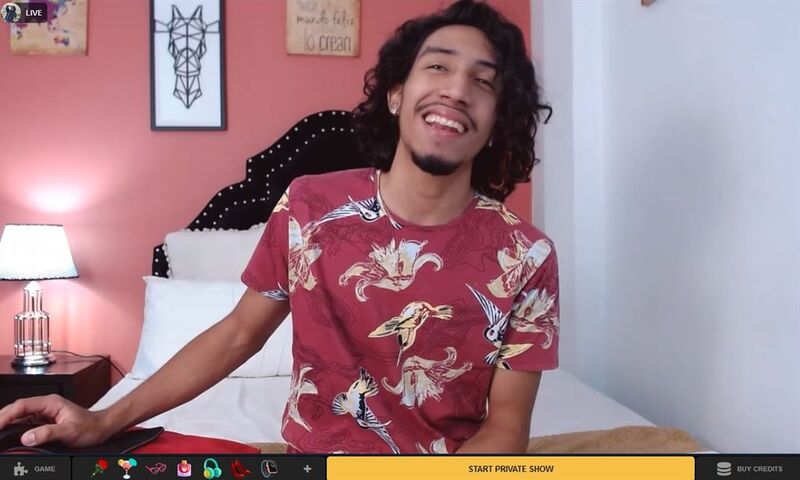 The site is simple but full of extra features, starting with the handy search engine that includes the most popular categories and show types, such as Ebony, Roleplay, and Story - Which is a really cool feature showing you an Instagram style story that the model has recently uploaded. On the top right you'll find an advanced search, where you can choose multiple categories and sub categories to narrow your search.
The average price of these chats is $2.75 a minute, with the cheapest at $1.00 a minute. That may not sound too bad, but unfortunately there are extra charges of 1-2 dollars a minute for 2-way video, and the same cost to activate your mic. On the mobile version, there's once again an extra charge for c2c. But not to worry, the site's search tool will make it quite easy for you to trace the cheaper models.
To make sure your chat fits the budget you feel comfortable with, you can filter models by price. Also, choosing New Model and Birthday will mostly guarantee lower chat rates. You can also choose the Sale category, which will show you all the models currently lowering their rates.
Once you start chatting, you'll notice the superb HD quality on this premium site, along with many features inside the chat rooms, like the model bio, gifts, voting, adding the model to your favorites, and of course turning on your cam and mic for a frolic in private. The excellent mobile version is just as good as the desktop version and includes all the features and capabilities of the regular site, including turning on your own camera's phone for a mobile c2c session.
---
Flirt4Free

Flirt4Free is a unique site, because it combines the amenities of a premium site, such as high quality HD streaming, pro models and great features, and the fun "free for all" feeling of a freemium site with free live sex cams. In the private chats the prices can definitely reach some high points, but with options such as Party Chats, Multi User Shows and the naughty Voyeur mode, it's easy finding prices to match any budget.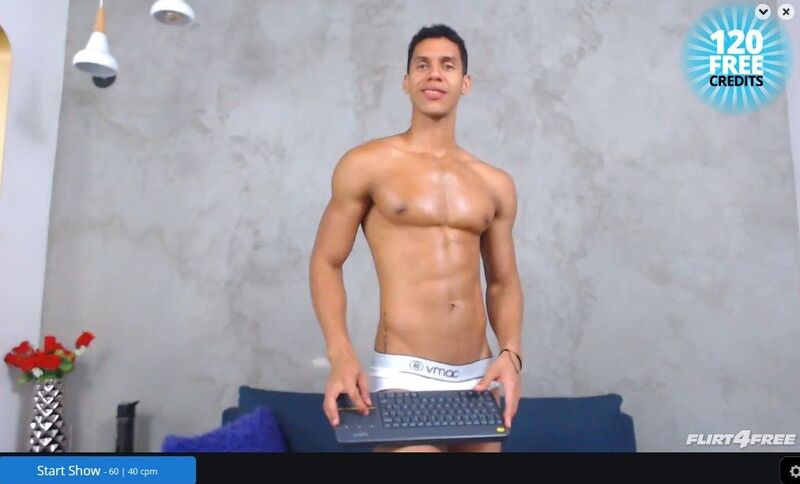 To find the tasty men, simply click on Gender on the top right of the main page, and you'll immediately see the male models' thumbnails with their profile pics. These pics are impressive and professionally shot, and are very much indicative of the quality of boys you are about to meet. Though Flirt4Free is a premium site by all accounts, you may occasionally encounter raunchy adult antics in the free rooms as well.
Another advantage of Flirt4Free is the site's top-tier streaming quality. In fact, it's hard to find a room that is not broadcasting in at least 720p. This quality translates to the excellent mobile version of the site, which not only has all the features and tools of the desktop site, it also has an added feature of swiping through the models, and even includes the option for cam to cam action.
Private cam shows average at $3.90 a minute, with the cheapest rooms going for $0.55 a minute, which is crazy cheap for a premium site, and includes c2c. You can take things further and spend some time in even cheaper group chats, such as Multi-User Shows, Party Chats and Group Shows.
To keep things even more budget friendly, Flirt4Free offers a great VIP program which includes free premium videos, coupon codes and special promos. It will cost you $39.95 a month. Another perk for using the site is a rarity in the live cam world. You can pay with a gift card, from places like WalMart, Target, and Starbucks, etc. Use those unused gift cards to make your own kind of birthday.
---
XLoveGay

European models are the name of the game on XLoveGay, and they hail from the rest of the world, too. The number of models may be small, but as we all know, it's not the size that matters. Quality over quantity is the sites mantra, with a select group of diverse male models that are so easy and fun to talk to. Those accents don't hurt, either.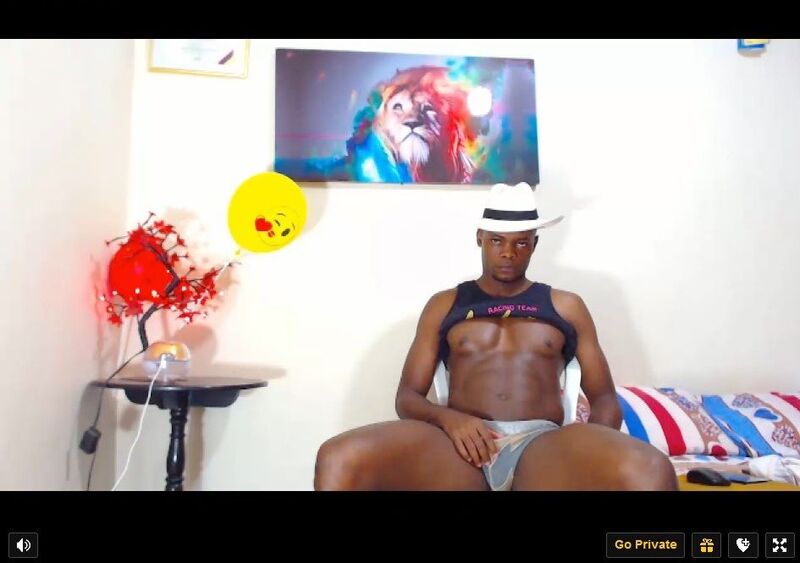 An impressive feat of the site is its search engine on the left of the main gallery page, which could rival any premium site. It also offers ways of filtering which are unique to XLoveGay - Best Rating, Number Of Fans, and the very important HD Videos, which showcases only the cams using HD quality. Unfortunately, not many of the models do, but they keep on improving in that area.
The rooms themselves are the highlight of the site, offering neat extras such as the mighty Zoom option, which is extremely handy to get a closer look at your chosen hunk. The rooms also offer bios on their models, and even a schedule, so you can coordinate what time is best to have that special alone time with your favorite beau.
Another great category is Rates, which makes it easy to choose rooms according to your budget. Even more ways to keep a lid on overspending are VIP Shows, which include multiple members who tip, and when the show starts, it's a party. If you prefer a private show, costs average at $1.90 a minute, but these are private shows that others can spy on. If you prefer a c2c session just you and your honey, you'll need to pay a bit extra for an Xclusive chat.
A cool feature that the site offers is the Media section on the top right, which includes hundreds of videos, some of them extremely cheap - And some of them completely free. If you'd like to get all access for free to a specific models' videos, you can subscribe to his VIP Membership, which costs a certain amounts of credits per month (Prices vary among the models but are extremely cheap).
---
Stripchat

A freemium site for the masses, there's not much that you won't find, even though it's not a site exclusive to men. There are hundreds of male models in the Guys section of the site, and the categories the site offers are extensive. Though these guys are amateurs, they are no newbies, and most of them have the skills and the know-how to satisfy most requests, kinks, and fetishes.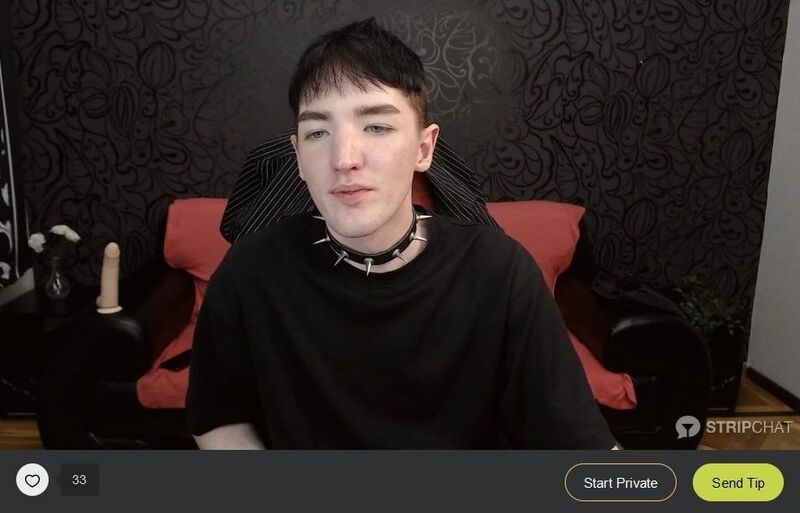 When saying that the categories are extensive, this is not an exaggeration. Firstly, you can filter by Price, which is great for any cost-conscious member. You can also select New Models and Spy On Shows for the cheapest options. Beyond these categories, the sky is the limit, with categories such as Bears, Chunky, Gay Couples, Interactive Toys, Penis Ring, and every country and nationality under the sun.
Arguably the most important feature Stripchat has to offer is unique to this site alone - Virtual Reality. With the right equipment and browser, you can select the VR Cams, and go off into a modern day fairytale/adventure with your best guy, and have a completely immersive, one of a kind experience. Best of all, there is no extra charge for this feature, just the basic rate the model charges per minute.
An average private chat will cost you $3.80 a minute, and the cheapest rate is $0.80 a minute. If you feel like turning on your webcam, you will be ask to add extra tokens depending on each model's individual rate. The good news is that you can filter rooms by HD, and get some of the best cams around, as most guys really have excellent HD quality up to 1080p.
When you enter a room, simply click on the settings icon on the top right and select your chosen HD level. The mobile version intuitively loads and offers almost all the features the desktop version has, except c2c, and provides a wonderful mobile experience.
---
Chaturbate

Chaturbate is the most highly trafficked adult cam site, so It's not uncommon to see the most popular gay webcam models entertaining hundreds of viewers at once. This is a freemium cam site, where tipping the models encourages the action. If you'd like to go private and activate a cam2cam session, it's going to require a few more steps than any other gay chat site.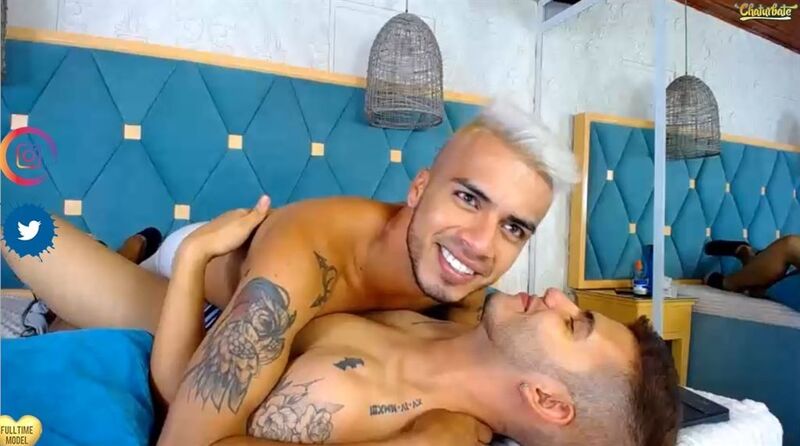 Chaturbate is definitely a party site. Everyone wants you to get off the wall and jump right in, so much so that in order to have a c2c session, you need to Broadcast Yourself. The site explains easily and patiently the few short steps to set up your cam and mic, and so in a sense, you can become a model, and use the site to make money of your own. But even without changing careers, it takes a lot to spend money on Chaturbate, as all the action is free and available on multiple features.
For example, Exhibitionist Cams and Reallife Cams show you life feeds from around the world, anywhere - Outside, on a train, in a garden, under a waterfall, in an office. For free. Chaturbate really does encourage everyone to let their freak flags fly.
The cheapest private chats starts at $0.60 a minute with an average being $2.70 a minute. Cam2cam and 2way audio are included. You can join a model's Fan Club and enjoy free pics and videos, along with other promotions. You can choose to go into a Spy Show and get an even lower rate for being a fly on the wall while another member has his private chat. To encourage private chats, the site automatically records and saves all your private sessions in the My Collection area.
The majority of the performers stream in HD, with some even in 4K. Each room has a small toggle signifying video streaming capability and when you select it, the menu displays various resolutions. HD is either 720p or 1080p, with some occasional 4K feeds. C2C is not available on the mobile version of Chaturbate, but it's nonetheless great, with the same features and possibilities as the desktop site.
---
Streamen

The main reason this excellent site is on our list is not just the premium benefits it provides, such as fantastic HD quality rooms, models from around the world who know their craft, and a cool star rating system for the performers. It's here because for those looking to put a cap on their spending, the site charges you as you use it - Pay as you go. Not only that, you can place a daily spending limit and make sure those dazzling dudes don't make you forget your wallet.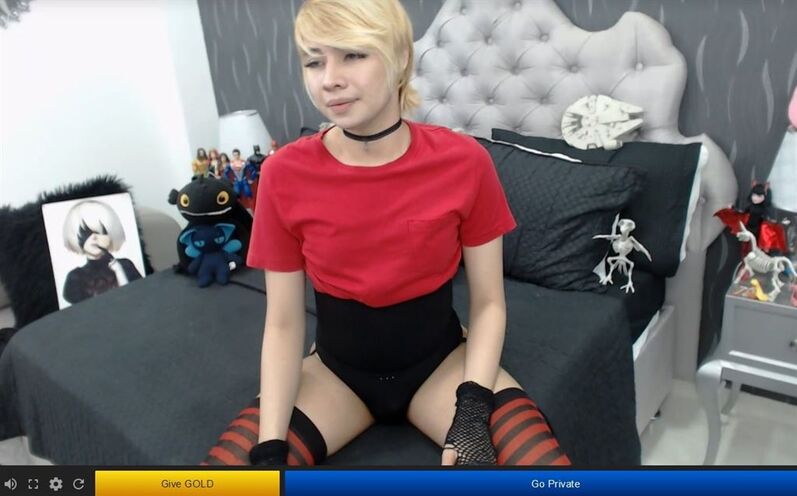 The search engine on the left is fantastic, and allows you to filter easily. Searching by region is fun, as you can choose an Australian, Asian or African model, and get to admire an exotic man treat. You can also filter by type of show to lower your spending, by choosing a Gold Show, a Party Chat, or a Fan Club (Giving you exclusive complete access to that models promos, deals and content).
Private chats cost $3.00 a minute, with surprisingly cheap chats for $1.00 a minute. Bear in mind, if it's not an exclusive show, others can join in on the fun. If you want it to be cam2cam and just between you and him, you're going to have to pay extra for that privilege - around $3.50 to $4.00 a minute. Just a word of warning here, not all of the male models are open to exclusive cam2cam sessions, so check first before you get your hopes up.
Most rooms stream in HD, but to make it official, choose the HD category from the top right All Features option. Once in the room, select the settings icon on the bottom left and choose which HD quality level suits you best. Usually there will be an options of 720p, and 1080p as well. The mobile site is highly recommended also, which is very user friendly and easy to use.
As mentioned above, when you sign up you register with a credit card, and so you're billed only for the time you've spent in paid-for shows, as well as any tips you may have given. It's important to add that you also have the option of using a prepaid card - Which gives you an added layer of protection and safety, as well as a prepaid amount you can't veer from.
---
Conclusion
From the seven diverse set of sites on the list, we choose Supermen as our clear winner, with the largest amount of cheap chats to choose from.
On Supermen, it feels like you've come to meet friends, hang out, and even get down to some kinky business. The hunky hotties are so much more than performers, they are hosts. The best part is having a favorite host or two, and then joining their Discount Club to get to see their exclusive videos and pictures. And with a membership program that actually delivers, and multi-user chats that cost a fraction of private chats, there's no other site that offers quite this level of low cost and high quality content.
Review of Top 7 Cheapest Gay HD Live Cams
- Reviewed by
hdcamsites.com