Use Top Brand Gift Cards on Private Gay Sex Shows
Tons of guys with their symmetrically shaped bodies covered from tip to toe with perfectly built muscles and strong legs with an enormously erect dick are waiting for you in hi-def chat rooms functioning as little private halls of carnal lust - that is what the adult cam sites I relate to in this review hold in store for you.
And the greatest plus is that these sites allow you to pay for their electrifying live gay porn shows with any number of gift cards. This is indeed a sensation! So let's not waste any more words and divert our focus to these awesome sites.
CameraBoys

CameraBoys offers supreme streaming quality and a huge selection of gorgeous gay models from the entire animal kingdom, lock stock and barrel. You will find there porn chat rooms occupied by Bears, Cubs, Twinks, Otters, Wolves, Giraffes, Gym Rats, Bulls, Pups, and more.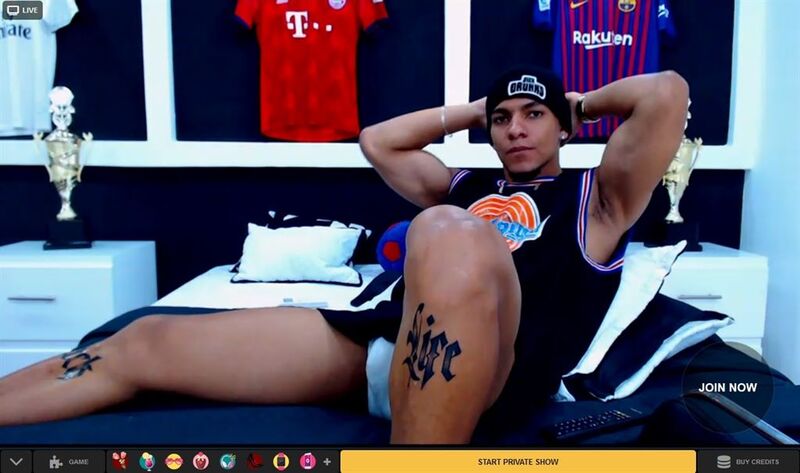 A private chat with one of these xxx models can be paid either with conventional means (namely, a credit card or PayPal) or with a gift card. There is a extensive repertoire of cards (+100) CameraBoys is willing to accept.
Using a gift card is a bit more expensive. The price of 1 credit stands at $1.44. The average price of a 1-minute private show is $3.60. The cheapest rate stands at $1.40 a minute. With a credit card, for example, the price of 1 credit is $1.10. The average price of a private show is $2.70 a minute and the lowest price is $1.00 a minute. Also bear in mind that on CameraBoys, regardless of how you are going to pay, you will have to add 1-2 dollars more per minute, if you wish your chat to include c2c and an additional 1-2 dollars if you are also interested in 2-way audio.
That is not cheap to say the least. However, you cannot ignore the advantages offered to users on CameraBoys. Apart from HD and Full HD broadcasting, the site enables Cam2Cam on mobile. Not many adult cam sites have this wonderful feature which allows users to engage in interactive live porn while away from a computer.
---
Flirt4Free

With around 150 stunning male models and HD quality broadcasting, Flirt4Free is a recommended hub for gay sex chats. You will find there plenty of stunning guys eager to entertain you in hi-def webcam rooms.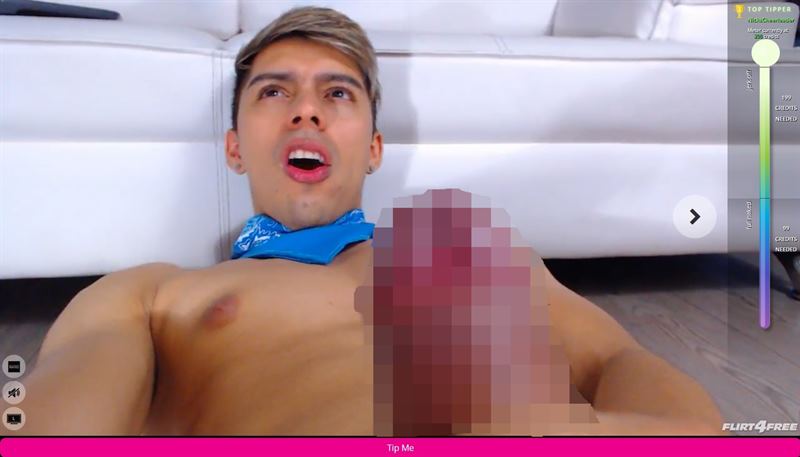 Much like CameraBoys, Flirt4Free accepts gift cards as a standard means of payment for 1-on-1 shows and other site features. Using a gift card, a 1-minute chat with an xxx gay model will costs you $4.40. The cheapest rate I have encountered on the site stands at $0.65 a minute. For the sake of comparison, if you use a credit card to buy credits, a 1-minute private show will reach $3.90 on average; the cheapest rate stands at $0.55.
The site is distinguished by its multiple chat features. Paying members may choose to start a 1-on-1 private sex chat with their preferred male performer, but they can also opt for party chats and multi-user and group chats.
Flirt4Free also offers a loyalty program that highly benefits repeated users as it grants points for credits spent on the site. In time, these points accumulate and can be utilized for taking part in various activities, private porn shows in particular.
---
Stripchat

The two sites reviewed above are considered premium. In other words, to view full nudity, you will usually have to pay. Stripchat, on the contrary, is a freemium site where you can enjoy viewing plenty of naked guys in open chat rooms with zero cost.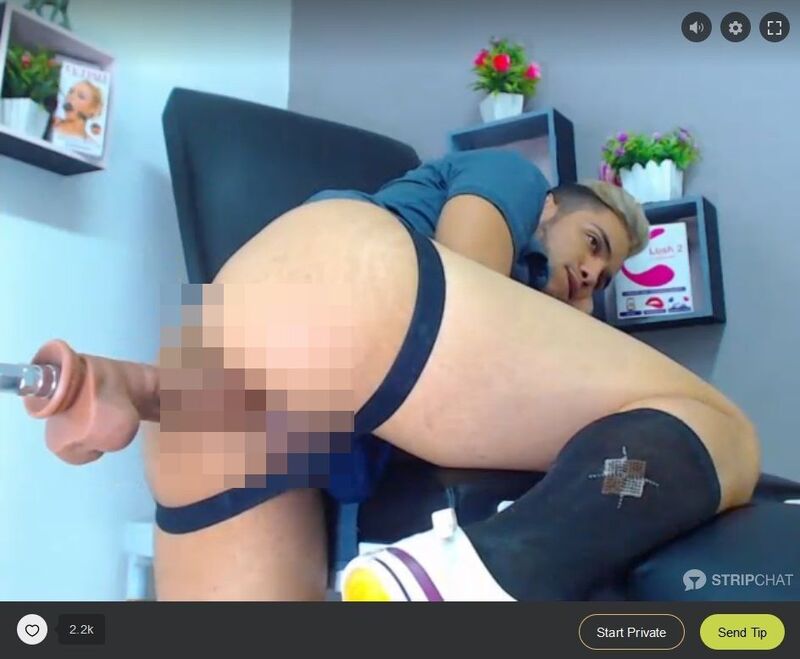 The site hosts close to 200 stunning male performers ready for private live video chats most of the hours of the day. These chats do require site tokens, which you may choose to buy with a gift card. There are more than 100 brands you can use for your purchase.
Private sex video chats paid with a gift card cost $4.60 a minute on average. The cheapest models will charge $1.00 a minute. These rates are approximately 20% higher compared to credit card rates.
Unfortunately, not all the rooms on Stripchat broadcast in HD. This lacuna, however, is filled by the versatility of the models you will be able to chat with. Stripchat is the place to enjoy multi-ethnic sex cam shows with performers from virtually all corners of the globe. A quick glance at the Boys main category page will reveal performers from countries like Slovakia, Colombia, Russia, Germany, the UK, the US, Thailand, Australia, and even the Middle East.
This multi-ethnic composition allows you to diversify your shows. There are days you may feel like chatting with a white lad from Europe. On other days, you may want to enjoy a good looking performer with darker skin from an Arab country or an exotic oriental guy from Thailand. The world's gays are at a few finger-clicks distance from you.
---
Cam4

Cam4 is another freemium adult cam site with plenty of cocks displayed free of charge in performers' public rooms. The site host more than 1,000 gay models broadcasting live, and mostly in hi-def - indeed many cocks to watch.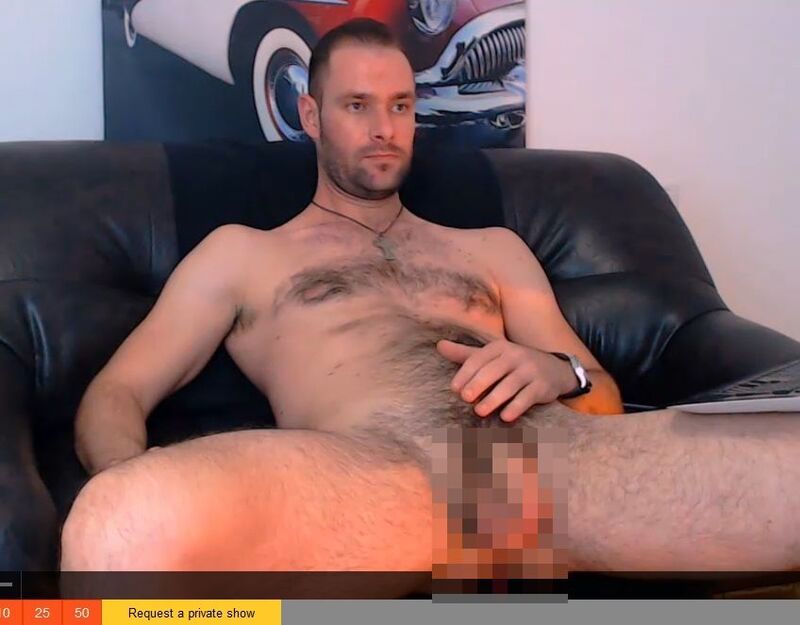 Cam4 allows you to pay with a gift card for private sex video shows with its gay models. Here, the gift card option will also be a little more expensive compared to other payment methods. The average privates show is $3.70 a minute. If you look hard, you will run into cheaper rates. The cheapest I found was $0.75 a minute. Rates include all c2c features.
I know quite a few people who like gay porn and who have pledged unconditional allegiance to Cam4. It is easy to understand why. Its selection of xxx male models is impressive. Streaming quality is great. The chat rooms contain all sorts cool features making shows more interesting. For example, the game Roll the Dice lets luck decide what the performer will do for you (zoom into his asshole, shove one finger in his ass, shove 2 fingers in his ass, etc.). And lastly, let's not forget the free nudity Cam4 is blessed with.
---
A Few Final Words
The four adult cam sites mentioned in this review offer high quality gay live porn shows for which you can pay with a gift card. True, this payment method is a bit more expensive, yet at the end of the day, we are talking here about a gift that wasn't supposed to cost you any money whatsoever.
If you ask me which of the four sites I prefer, I would say, without hesitation (since they are all great), CameraBoys. My rationale is simple. CameraBoys has a superior HD streaming quality, better than its peers. In addition, it is the only one that enables users to run webcam-to-webcam chats with male performers on mobile.
Review of 4 Gay Cam Sites That Will Accept Your Gift Cards
- Reviewed by
hdcamsites.com