4 Cam Sites Allowing You to Pay with Gift Cards to Watch Live Fetish Shows
Do you have any brand name gift cards that you do not really know what to do with? Or are you just not in need of using a gift card to buy yourself more clothing and footwear you don't need? The good news is that there are hi-def fetish cam sites that accept gift cards. So now that you have found a good way to use the card you have, it will only make sense to take a look at the cam sites that redeem gift cards to pay for hardcore fetish cam shows.
LiveJasmin

LiveJasmin is probably the leading adult live porn site on the web today. It hosts the most beautiful xxx models, most of whom are professional or semi-professional webcam performers. In addition, the site is characterized by superior streaming quality with most of its chat rooms broadcasting in HD (720p) and Full HD (1080p).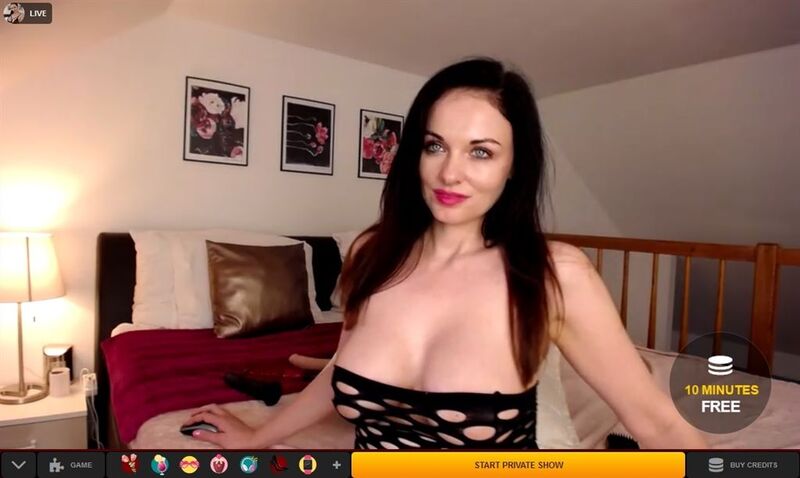 The site's fetish chat rooms are occupied by hundreds of models giving all sorts of extreme performances. You will find these rooms in the section called Willingness which includes fetishes like Anal Sex, Close-up, Dominant, Submissive, Fingering, Squirt, Sex Toys, etc.
Under the section Appearance, you will be able to expand your fetish repertoire with models whose bodies are covered with tattoos or piercings, or dressed in stockings or latex.
This ample fetish action is all broadcast in high definition video. And you can pay for it with a gift card. However, take into account that using a gift card will make prices a little higher. For the sake of comparison, a 1-minute private sex chat paid with a credit card will cost you $2.80 on average. With a gift card, the price jumps to $3.60. Furthermore, regardless of which payment method you will choose to use, activating your camera or audio for a c2c or a 2-way audio live session will demand an extra payment of $1-$2 per feature.
To sum up, what I liked most about LiveJasmin is that you can engage in a Cam2Cam sex chat on your smartphone. Very few live porn sites enable mobile c2c. Believe me, there is no greater fun than letting your leather wearing domme lash you while you are on your way to work, or alternatively, being humiliated by your favorite model as she mocks your very small dick when you are in your office bathroom.
---
Flirt4Free

With hundreds of beautiful performers equipped with whips, handcuffs, all sorts of leather straps for tying, and a great variety of sex accessories in plenty of live hardcore chat rooms - fetish lovers will feel at home on Flirt4Free.
The site also has a Fetish Community with models who specialize in Domination, Feet, Stockings, Small Penis Humiliation, Breast Play, Findom, Role Play, Cuckloding, Cum eating, Latex and many other kinky niches - indeed an ideal place to bring to life all your covert and darkest passions.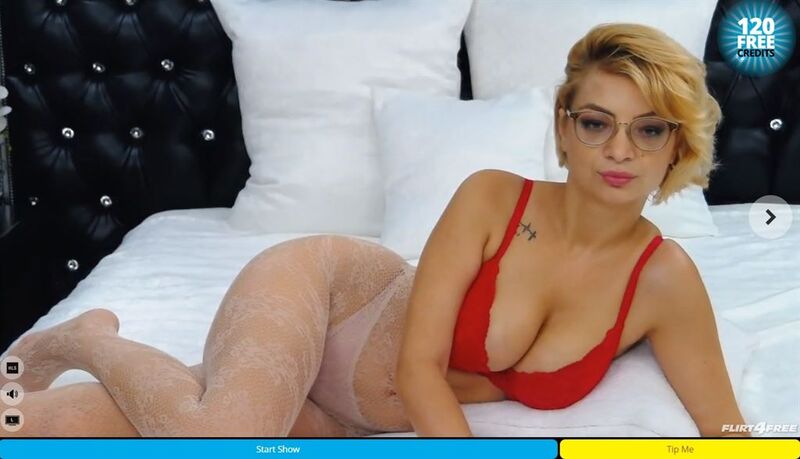 For these endless kinky pleasures, you may choose to pay with a gift card. The site respects cards issued by dozens of the most leading brands and your card will most likely is among them. What is more, the difference in prices in comparison to other paying methods is relatively small. For example, a private video chat session paid with a credit cards stands at $3.90 a minute on average. If paid with a gift card, the same minute will cost you $4.30, on average. Cam2Cam is included in private chats, no matter which payment method you will eventually use to buy tokens.
Why should you opt for Flirt4Free? To begin with, good HD streaming quality and the free nudity you will encounter make it the perfect middle ground between a premium and a freemium adult sex cam site, presenting the best of both worlds. Second, the site offers plenty of chat room features in addition to 1-on-1 cam shows. I am talking about Party Chats and Multi-User live shows.
Third, regular users greatly benefit from an elaborate Loyalty Program which enables them to collect points for credits they have spent on site features. These points can be later used to buy high-quality private time with a model.
Last but not least, fetish lovers such as myself will highly appreciate the site's Live Cams Mansion where you can spy 24/7 on beautiful girls living in a fancy mansion. You can catch them in their most intimate moments when they are eating, swimming in the pool, and even taking a shower and engaging in sexual activity. There is nothing more authentic feeling than candid cameras.
---
Stripchat

Stripchat does not have a section dedicated to fetish category, instead they employ a tagging system. Within the tags you will find many that are within the hardcore fetish realm, like Bondage, Cuckold, Dirty Talk, Fisting, Fuck Machine, Goth, Pregnant, Roleplay, Slave and more). The site hosts more than 1,000 xxx models available for chatting from all over the globe offering you a genuine multi-national live sex show experience. And most importantly, for the horniest among us, Stripchat is a freemium site; that is, you will get to see plenty of nudity free of charge.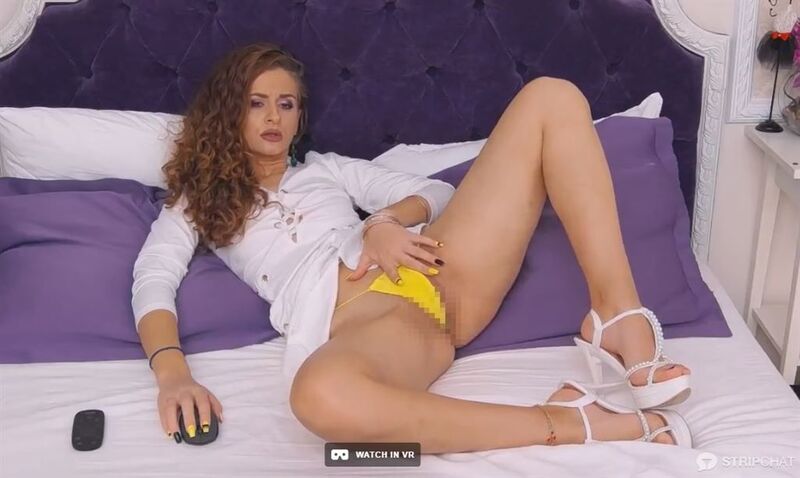 All these lavish gaieties can be funded with gift cards. Stripchat accepts more than 70 cards from well-known brands like JCPenny, Best Buy, Home Depot and Walmart. A 1-minute of private porn video chat with a fetish model will cost you around $4.50 on average, which is close to 20% higher than more conventional payment methods like a credit card (CC purchases of tokens will equate to about $3.80 a minute in private chat).
What fascinates me most when I visit Stripchat are the VR chat rooms. The site offers exciting virtual reality sex video chats, which will definitely add a new dimension to your porn experience. Trust me, I have been doing it more than once and every time I do it again, I get excited by the panoramic view that gives you the feeling that you are actually there without a computer or a cell phone screen and thousands of miles that stand between you and the model. Sometimes I get lucky and find a fetish cam girl ready to start a VR show.
The only thing that bothers me about Stripchat is that most of its performers broadcast in SD. High definition streaming is not a default on the site as it is on other live porn sites like LiveJasmin. You need to specifically look for the girls tagged with the 'HD' cams tag. I hope we will see more girls upgrading to high definition quality webcams soon.
---
Cam4

Cam4 is another excellent freemium adult cam site where plenty of gorgeous ladies shamelessly display their sweet tits and wet pussies in public hi-def chat rooms. To get to the fetish rooms, you will need to pick a relevant category. When I am in a kinky mood, I usually tap on Lush, Spank Ass, Mistress or Dirty.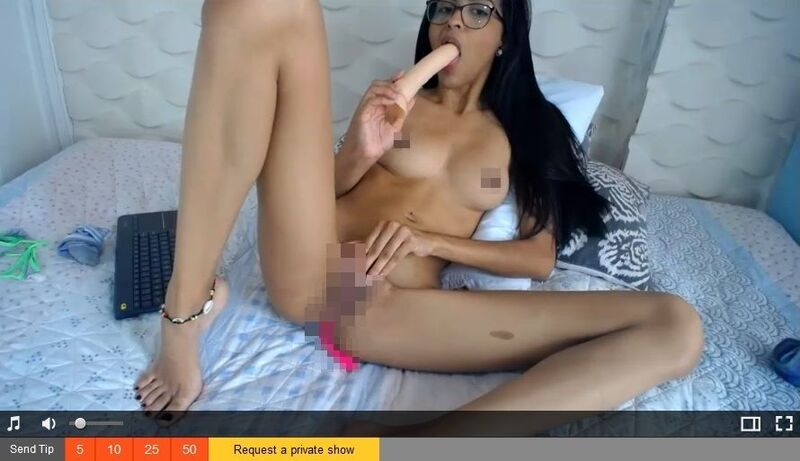 Like the sites reviewed above, Cam4 will be happy to accept your gift card for tokens. It respects more than 70 cards from major brands, among which are Costco, Old Navy, Adidas, Dell, etc. However, unlike the sites mentioned above, on Cam4, there is a bigger gap between gift cards and other payment methods when it comes to chat rates. A 1-on-1 sex show will cost you $3.60 a minute when paid with a gift card. Paying with a credit card, will make it more than 35% cheaper - $2.40 a minute. Knowing this, It's up to you to decide whether you want to use a credit card (or, for that matter, any other payment methods like Paypal) and pay with your money or use a gift card that you probably got for free.
Are the higher rates worth your time on Cam4? I think they are. The site hosts really lovely girls and the nudity is everywhere to be seen. Broadcasting quality is usually high (HD 720p). Moreover, there are really cool features that will make your stay on the site enjoyable when you are not busy with watching a live show. You can join a model's fan club and get some benefits like unlimited access to her exclusive image gallery or free spying on her private shows. In some chat rooms, you can also play Roll the Dice and let luck decide what the model will do. She can blow you a kiss, flash her ass or stick a finger in it. The actions vary from one room to another. From my experience, the actions are much more interesting in rooms that have an affinity to fetish.
---
A Few Final Words
The most noticeable advantage of a gift card is that you got it for free. In other words, spending it on sex cam sites means that you will not be spending your own money, only the 'gift money'. So even if gift card chat rates on the sites reviewed above are a little higher, you will still be saving money in comparison to other payment methods.
So you have wisely decided to use a gift card, which of the 4 video chat sites should you use it on? That's a tough question. They are all very good. Flirt4Free, it seems, is highly dedicated to hardcore porn. It has a special Fetish Community. Stripchat hosts plenty of models from all over the world, offers free nudity, and has VR cam rooms. Cam4 also includes plenty of free nudity and provides users with cool site features.
What about LiveJasmin? I left it to the end because this is the site I would choose above all the rest, if I had to choose only one. It hosts the most beautiful and most skilled cam girls. In addition, its streaming quality has no parallel in the sex cam industry. With LiveJasmin you can expect to have the ultimate live fetish experience in HD.
Review of Use Your Gift Cards to Pay for Fetish Live Chats on These 4 Sites
- Reviewed by
hdcamsites.com