LiveJasmin.Com - the Place to Enjoy the Sexiest Babes via Awesome HD Streams
Hello. I see you've taken the time to read one of my reviews. Congratulations on a very wise decision. The latest adult cam site I've decided to give a Walter once-over is the very popular LiveJasmin.com. It's a site that promises to be full of all the best xxx cam models. Is that the case? Why don't you read on to find out?
If you know anything about adult cam sites, and I assume that you so, then LiveJasmin.com is allegedly one of the best xxx HD cam sites around. Not only does it promise to have all the loveliest ladies, it also promises easy registration, very reasonable rates and an intuitive interface that's easy to get around. When someone promises me something I expect them to deliver, so does LiveJasmin deliver?
First, a bit of back story. LiveJasmin popped into existence in 2001, as the brain child of an entrepreneur called György Gattyán. If you're thinking that name sounds about as American as Pineapple Pie, then congratulations, go to the top of the class as Mr Gattyán is from Hungary. Originally LiveJasmin was for those lucky adult chat fans from Hungary only, but it was such a success, Mr Gattyán decided to open it up to the rest of the world. Turns out that this was quite a good idea, as LiveJasmin has been in the top one hundred charts for popular websites (and not just porn sites) ever since.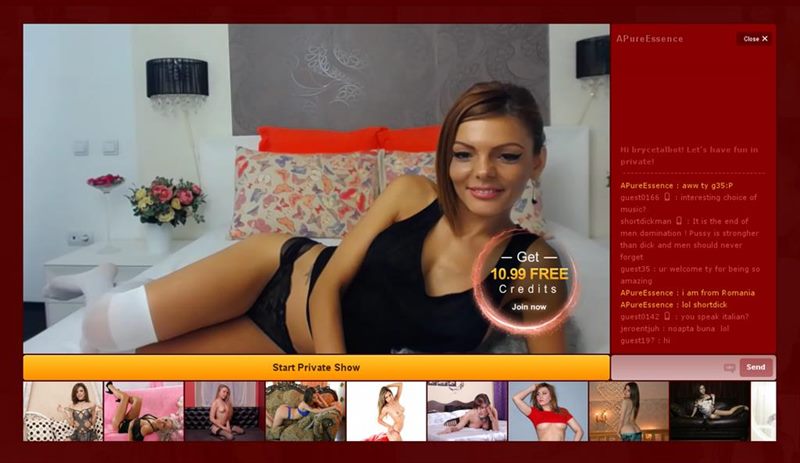 My considered thoughts
First impressions are good at LiveJasmin, mainly because as soon as you enter the site you're presented with lots of tiles of the most gorgeous xxx models you'd find anywhere. It's hard to believe that most of these babelicious beauties are amateurs, as some of them are stunningly gorgeous, and will soon deliver those imporant, x-rated goods. If you hover your mouse over any of the sexy tiles you can see what the gorgeous girl is currently getting up to ... unless she's been booked by a private client for a sexy-super one-to-one show, that is. Your basic membership allows you a few things, such as joining public chats, and setting up your profile (but who's interested in that?). You can also browse the galleries that the xxx ladies have set up, and there are lots of professionally-shot x-rated pictures in there, it's my delight to be able to report to you. Public is good, but private is much, much better. Once you've paid your way, you can move up to premium membership, and you can join any of the xxx models for a private viewing all of your very own. You can gauge an idea of how far the sexy babe is willing to go by looking at her profile.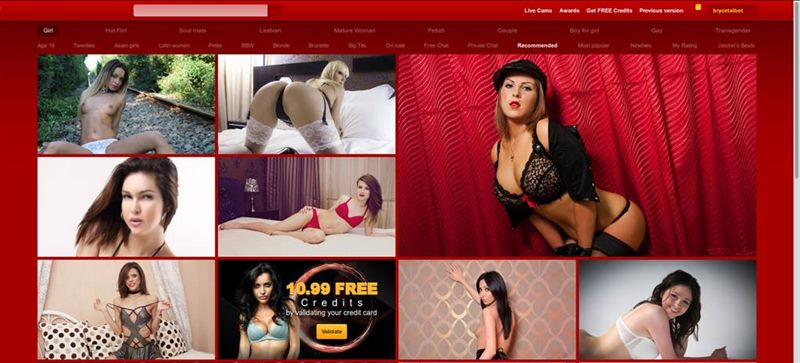 If your selection of models isn't doing a thing for you (and I'd really be suprised if it wasn't) then just hit refresh in your browser, and a fresh batch of titallating fillies will pop up. Also, when you are in public chat, there's a carousel of other xxx models at the bottom of the screen, so if your current choice isn't exactly causing a stiffening where stiffening is desired, then you can quickly switch. Oh, and if you're a lady yourself who likes the boys, or a man who prefers the man-o-man side of sex, then there's plenty of guys as well.
You really need to go private if you want to get the full use of the site. It's sexy one-to-one action where your model will perform for you and you alone. She'll at least get naked, and will toy with herself a little in order to excite you. How far the models will go is up to them, but don't ask them to do anything really far out, as the model will probably just send you on your way and may even report you to the head honchos at LiveJasmin.com, and your access will be revoked. As I've said, my site and all the sites I review are about having good honest clean sexy fun. Respect the models and they will respect you. Be an asshole and you won't enjoy the consequences.
Anything else?
If you've read this far and you're thinking about signing up for LiveJasmin.com (and I hope you are, as without signing up you'll never be able to enjoy all those lovely HD cam streams) then you can enjoy the feisty fullness of the site for nothing, because when you sign up for the site, you'll find that ten free "sneak peeks" have landed in your account. You can use these freebies to "sneak" a crafty "peek" at a live show that's already in session, so you can grab yourself a genuine taste of the site before you head down credit card road. Before you get too excited, one "sneak peek" allows you to view a live show for all of twenty seconds. Once the time is up, the curtain falls and you'll just have to rely on your imagination again.
You can get involved with other HD cam fans at LiveJasmin if you want, by setting up your profile and chatting and leaving messages for other users, but why do that when you can spend all your time looking at the sexy web cam lovlies?
Becoming a member
Registering at LiveJasmin.com is so easy that someone under 18 could do it, which is something you can't do at LiveJasmin.com if you are under 18, of course (just go and play Call of Duty until you calm down instead). All you need to become a member at LiveJasmine is an email address, plus a little bit of an imagination to come up with your username and password. You just need to agree to the site's T&Cs (which where the over 18 bit comes in) and you're in there. Time to do a little sexy window shopping (it's just like being in Amsterdam, but with less canals and pot heads), and to see what dirty joys you might be lucky to uncover with those free sneaky peeks. To move to paid membership, you need to register a credit card, or to fund your account some other way.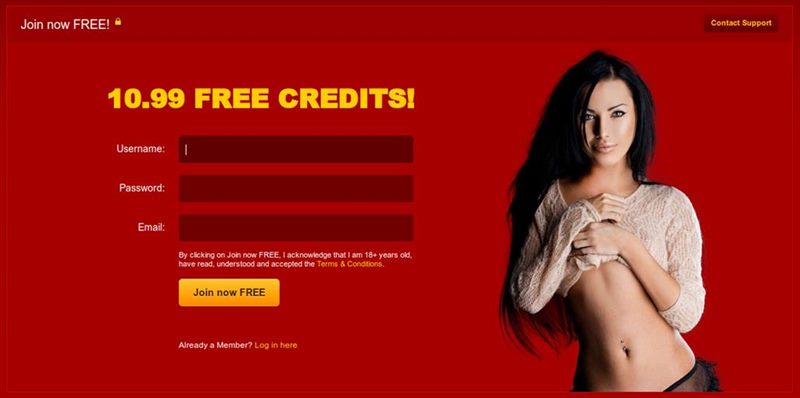 Let's get chatting
Once you've found a sexy lady you wouldn't mind getting to know a little better, you can join her free chat. Hopefully, the room won't be too full, and there will be no creeps in there to spoil things. If you have a webcam and the lady permits, you can use the Cam2Cam feature, which will means she can see, as well as hear you.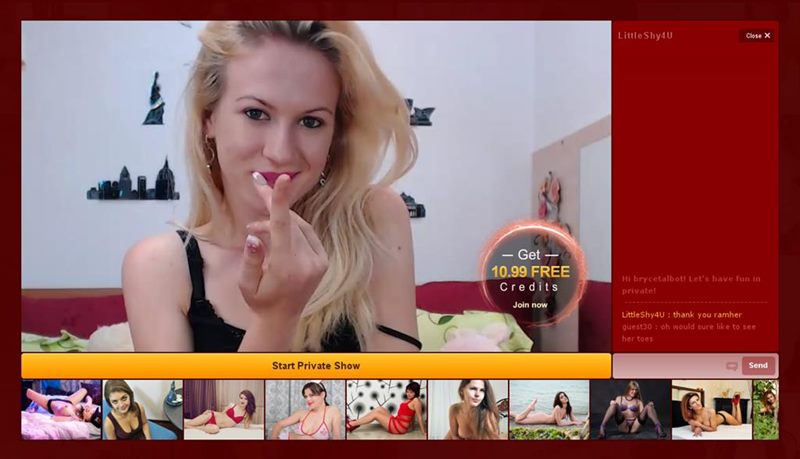 Quality of video
Well this wouldn't be a HD cams review site, if there were no HD streams, would it? If you've got the bandwidth, then you can enjoy some high definition chatting. If you haven't, then it's standard video quality for you, I'm afraid to say.
Putting your money where your mouth is
The xxx models set their own fees, and the site has the following credit packages:
EURO €
GBP £
USD £
Price
Credits
Price
Credits
Price
Credits
€29.99
28.99
£18.99
29.98
$29.99
29.99
€69.99
58.99
£27.99
43.97
$69.99
75.98
€99.99
98.99
£65.99
86.97
$99.99
108.98
€159.99
158.99
£93.99
118.97
$159.99
169.98
-
-
£149.99
180.97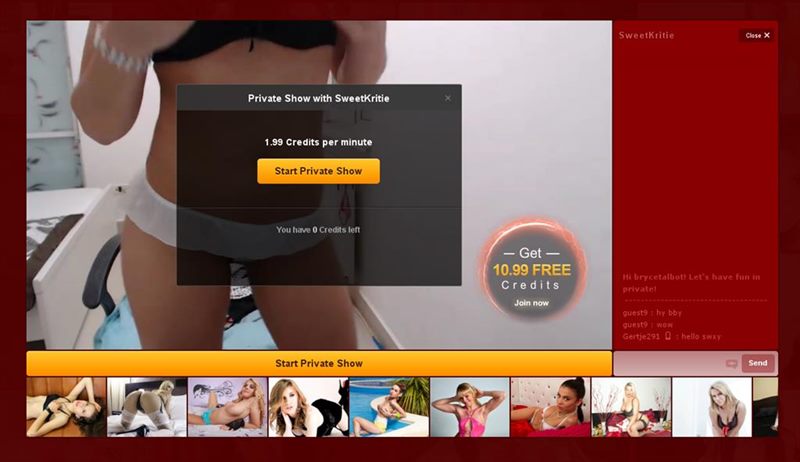 Ways to pay
You can use plastic, like Mastercard, Visa, Diner's Club, JCB, Maestro, Visa Electron, Visa Bleue, Discover, and Switch. If you do use a credit card, you'll always get a handful of extra credits for free as thank you. Ukash, Click2Pay, Sofort Banking and European Direct Debit are the alternate ways to pay, but you won't get your freebie bonus if this is how you pay. Payment by phone is also possible - you have to ring a premium rate phone line which will explain to you how you fund your LiveJasmin.com account. In June 2015 they've also added Bitcoin as a payment option, positioning themselves as a true market leader.
How many xxx lovelies?
At Jamsin.com there are 25,000 sexy ladies (and guys) all willing to become your new best friend. About 2,000-3,000 xxx-cam models are online at any one time.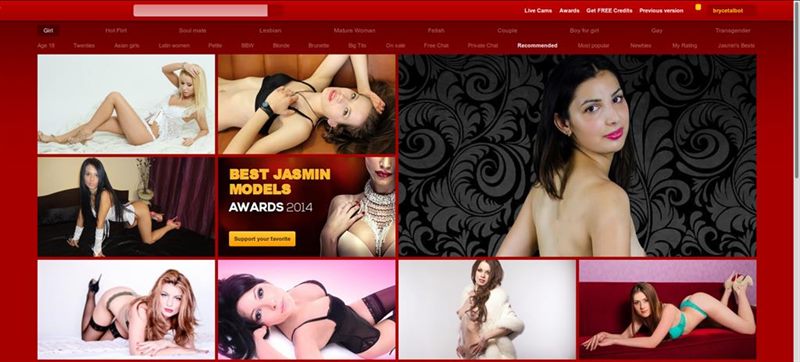 Help when needed
If you get stuck at LiveJasmin.com, the customer service reps are there to come to your rescue, via phone, email or - most conveniently - a live chat window. Live chat help is available every second of every minute of every hour of every day of the week. Basic questions at the site are usually answered in the FAQ section.
Positives and negatives
Positives
✔ - The site is really to find your way around, and everything works fast, and as it should
✔ - Plenty of variety and choices in the kind of xxx babes at the site
✔ - Everything is transparent - you know what you're getting and what you're paying, and there are no hidden fees
Negatives
✖ - Sometimes you meet some creeps in the public chats (not the models, some of the users)
Summing it all up
If you get the impression that I feel there's nothing a whole lot wrong with LiveJasmin.com, then great, because that means you're smart enough to read words and work out what they mean. I have high standards, and not only does LiveJasmin.com meet them, it excels them, and I don't like to admit when my expectations are surpassed. There are more lovely xxx models at LiveJasmin.com than grains of sand in the deserts of New Mexico (well, that's a slight exaggeration). LiveJasmin.com is great, and Walter says so.
Review of LiveJasmin.com
- Reviewed by
hdcamsites.com