Pay for Live Video Chats with a Gift Card on these 4 Sites
You got a gift card and you do not really know what you can do with it? You have just bought a new pair of shoes and your closet is bursting at the seams from too many clothes (most of which you never wear). Neither do you feel like spending the card on stupid and unnecessary gadgets. So why not use it for a better cause: hi-def live porn chats.
Have I surprised you? Well...you should know that there are several adult cam sites that will happily respect and accept your gift card. I will present these sites in the following review.
LiveJasmin

LiveJasmin is the leading sex chat site in the industry. It hosts the most beautiful and most cam-professional models you will find on the web. The site has set streaming standards for its other peers. All its performers (with hardly any exception) broadcast either in HD 720p or full HD 1080p.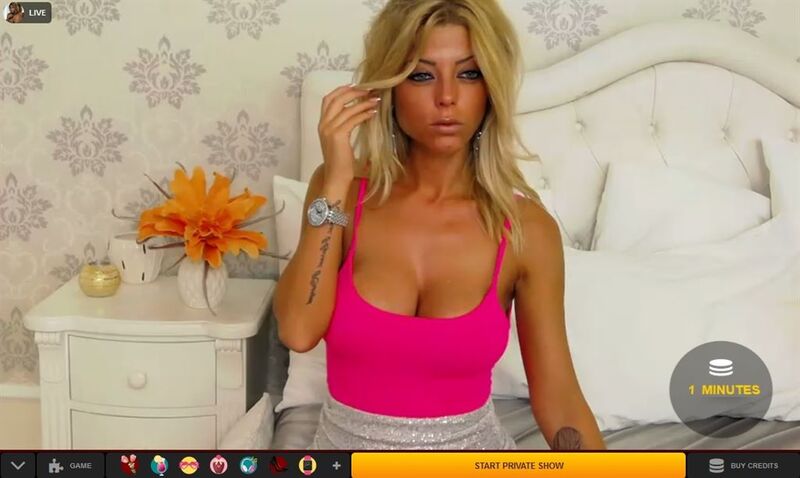 To go on a one-on-one show with a gorgeous cam girl on LiveJasmin you will, of course, have to purchase and ues credits. There is a variety of payment methods at your disposal. You may decide to pay with your credit card, PayPal, Skrill or Cryptocurrencies like Bitcoin or Etereum. You can also pay with a gift card like the ones issued by Walmart or Best Buy.
The average price for a 1-on-1 live porn chat on the site is $2.70 a minute (for c2c and 2-way audio, you will be required to pay a bit extra). However, be advised that when you purchase credits using a gift card, the price will be a little higher due to commission being collected by the company behind the card.
If you ask me what makes LiveJasmin one of my favorite sites, putting hi-def broadcasting quality and the beautiful xxx models aside, I would say without any hesitation, it is its Cam2Cam on mobile. This features exists on a few cam sites only and it enables you to interactively watch and be watched by a performer anywhere and any time without being dependent on a computer screen.
---
Flirt4Free

As its name explicitly suggests, Flirt4Free is the ultimate place to flirt with a charming model and then start a private session with her and watch her perform fully naked. The site offers hundreds of xxx models dying to entertain you and realize your online fantasies. It even includes a Live Cam Mansion where you can observe girls in their everyday lives, their most intimate moments in particular. And if you are into hardcore stuff, you will be able to find on the site a Fetish Community zone with performers who specialize in kinky live porn.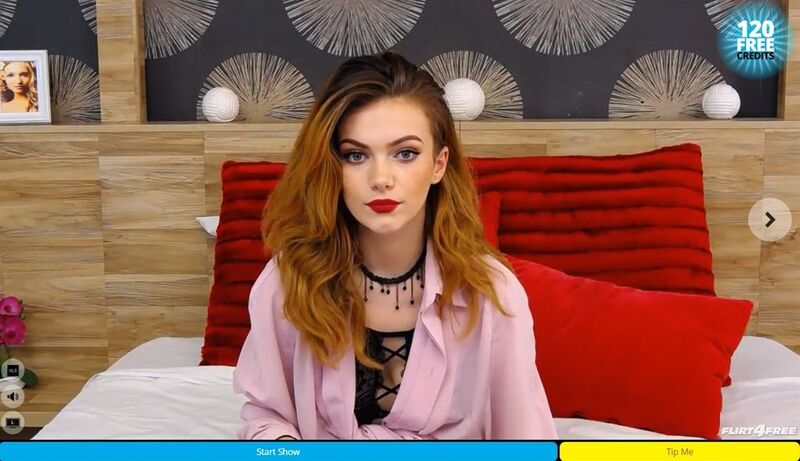 you can pay for these pleasures with a credit card, PayPal, cryptos and also gift cards. What is great is that all credits packages you will purchase are the same no matter which payment method you will decide to use.
The average price for a hi-def private sex video chat on Flirt4Free is $2.70 a minute but you can also find much cheaper rates revolving around $0.50 a minute. Cam2Cam is included in the private chat rate for models.
What I really like about Flirt4Free are its multiple sex video chats every user can engaged in. I am talking about Private Rooms, Party Chats, Multi-user Shows and Group Shows. Besides, the site has a very lucrative loyalty program for regular visitors. The program gives points for credits spent on the site. These points can be converted into all sorts of benefits, like discount codes or access to premium videos.
---
StripChat

If you are into stunning models from different countries around the globe performing naked in open chat rooms, Stripchat is where you should go. You will be able to find there nude performers from exotic locations (like the Middle East, and even Malaysia) and in great numbers; the site takes great pride in its more than 1,000 cam girls available for chat at every given moment.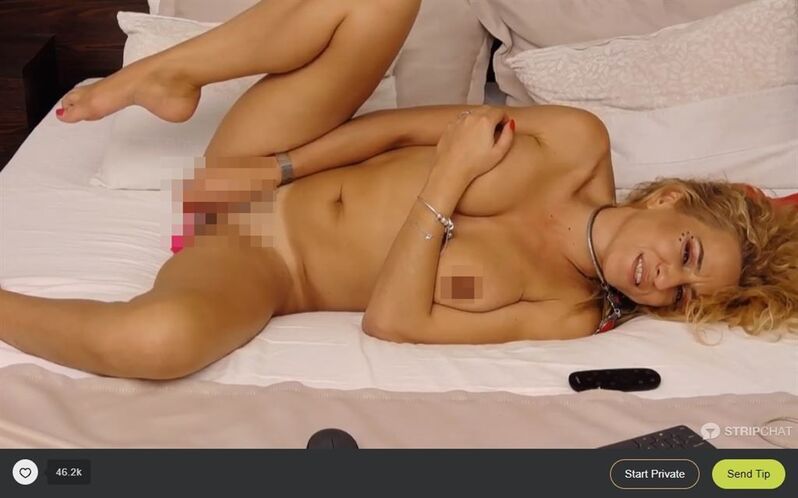 For this multi-ethnic nude live porn experience, you can pay not only with conventional means, such as a credit card, PayPal, Skrill, cryptocurrencies and wire transfer, but also with a variety of gift cards distributed by Best Buy, Home Depot, Lowe's, Starbucks, Target and Walmart. It is very simple, you just need to provide a card and a PIN number. You can always check your card balance before performing the transaction.
A one-minute private video chat on Stripchat is a little more expensive compared to most other adult cam sites. It stands at $3.50 a minute on average, but you can run into rates as high as $6.00 a minute or as low as $0.80 a minute.
What makes Stripchat distinguishable, in my opinion, are its VR cam rooms allowing users a panoramic live porn experience. Virtual reality broadcasting used to exist on other cam sites, but now, is a feature only found on Stipchat.
---
Cam4

Cam4 is feature rich freemium site. If you like messing around with all kinds of searching and tagging options, chat room features, and fun and different ways to send tips, then you're going to enjoy this site.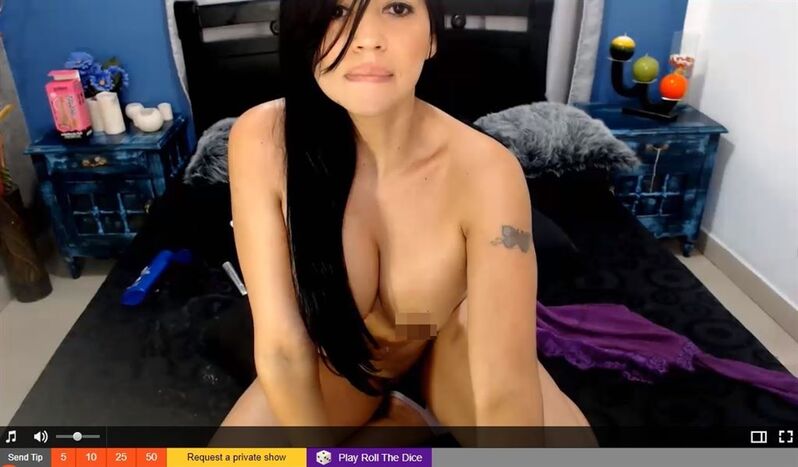 Cam4 enables users to purchase tokens with gift cards, besides credit cards and PayPal. It accepts the same gift card brands as Stripchat does (Best Buy, Home Depot, Lowe's, Starbucks, Target, Walmart, and more).
Cam4 is a bit more expensive compared to similar cam sites. The average price of a private sex video chat can reach $4.00 a minute. Is it worth it? I think that answer is yes. The models the site hosts look good and there are plenty of them, including trannies and gays. Broadcasting quality is high and there are nice paid features like the models' fan clubs, 'Roll the Die' game in which you let luck determine the type of sex action you will get to see, and special chat badges that make you stand out in relation to other users.
---
A Few Final Words
Not so long ago, there were only two adult cam sites that were willing to accept gift cards, LiveJasmin and Flirt4Free. Recently, Stripchat and Cam4 have decided to follow suit, understanding the potential that exists in these cards. We the users, benefit from this trend as it puts at our disposal additional paying methods.
For me, watching live sex performances with a gift card is a huge blessing since I get many of these cards, esspecially during the holiday season. To be honest, I do not know if the one who gave me a gift card intended that I use it for porn chats, but it doesn't really matter. The bottom line is that I get to enjoy watching xxx webcam girls as a gift, without spending my own money - you won't hear me complain about that.
If I had to choose between the four sites that accept gift cards, I would opt for LiveJasmin. Superior HD broadcasting quality and exceptionally pretty models do make a difference. So let's meet on LiveJasmin with our gift cards and start having real fun.
Review of 4 Adult Cam Sites Accepting Gift Cards
- Reviewed by
hdcamsites.com