The Best Adult Webcams Accepting PayPal - Rated and Ranked
Got a few extra bills lying around in your PayPal?... I have a great idea!... Webcam Girls!

If you prefer to use an online payments processor instead of a credit/debit card to make online purchases, or maybe you don't have a credit/debit card, then PayPal has been a welcome relief for you.
Here, I rank my Top 11 sites, graded on multiple variables, like: model selection, video streaming quality, user features, and chat costs. In my top spot, is the good-time site, CamSoda.
A Freemium Sex Cam Site Where Tipping Gets You Noticed - CamSoda.com

Camsoda is a freemium site with attention given to the tipping members. Watching the nude sex shows is totally free. If a girl is online, she will most likely be performing. They don't sit there like on other sites and wait for someone to take them into a private chat. But you won't be able to chat without tokens in your account. So, if you are not chatting or tipping, then you'll be totally ignored. They offer cheap token packages, and the private show rates are reasonable when compared to other cam sites. If you just want to send tips, then a cheap token package would be good for you. But if you want to take the girls into a private show, then make sure you have enough tokens for the $3.00 average rate per minute.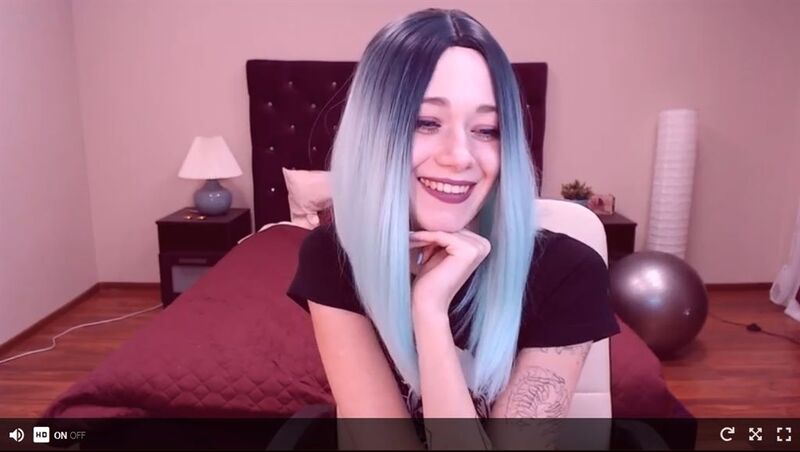 Purchasing Credits at CamSoda:
Find the Add Tokens button on the top right of the any page.
Change the payment type to PayPal, choose a tokens package, and select Purchase Tokens.
You'll be taken to the payment processor Epoch, then select the Proceed button.
Fun Fact: PayPal spun off from Ebay in 2015. On it's first day of public trading they surpassed them in market value.
---
Using PayPal to Webcam Chat with the Beautiful Models at LiveJasmin.com

LiveJasmin is well-known for the quality of the models that perform on the site, and their high definition video streams. They have a rule that there is no nudity in the free chat room. So, you can have a lot of fun chatting with their models, but if you want a sex show, then you must take her into Private Chat. Popular and veteran models may have a higher rate, but the average sex show cost on the site is close to $2.80 a minute.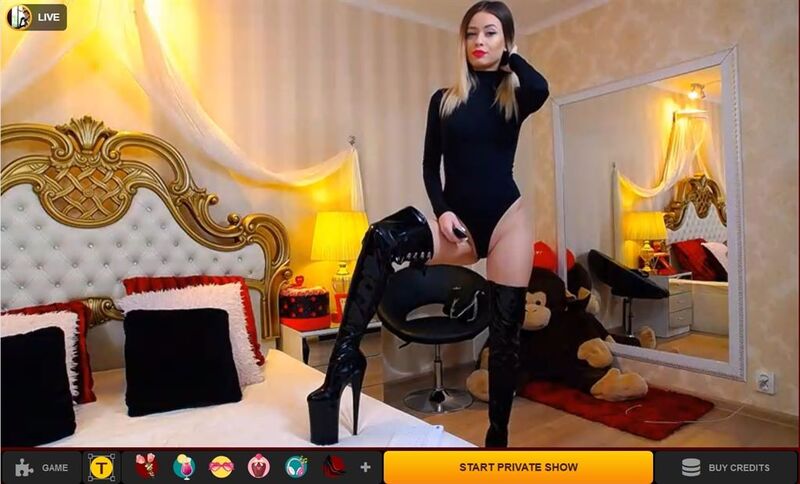 Buying Credits at LiveJasmin.com:
Go to Get Credits at top of page, or Buy Credits in the video player.
Select Payment Methods found under the credit packages list.
Choose PayPal from the list given.
Choose the credit package you want to purchase.
LiveJasmin will direct you to the payment page.
Fun Fact: In PayPal's early years they would pay users up to $20 just for signing up with their service.
---
Top Eleven Webcam Sites Ranked and Their Average 1-on-1 Chat Costs When Using PayPal
*The average Private Chat cost is calculated from a survey of new, popular, and favored models in one-on-one chats.
Advantages, Benefits, and Notes on using PayPal Chat Sites
PayPal does not cost anything to maintain. No annual membership fees, no processing fees, no service charges.
It gives you anonymity. No more strange online purchases listed on your credit card statements.
You can set up multiple bank accounts, credit cards, and debit cards to fund your account.
After establishing an account, you'll never have to disclose you credit card or bank details online, again.
For sites offering a monthly membership feature, you won't be able to use your PayPal account. Monthly memberships are a recurring charge, and online wallets are only used for one time purchases, like buying the Credit packages on a site.
The availability of PayPal on these sites is dependent on your geographic location. They change their payment options according to local, regional, and international locations. If you don't see the option, then move to the next site to find one.
---
Number Two on This List of The Best Paypal Sex Cams is ImLive.com

ImLive is a massive online sex chat site. Established in 2002, they have been constantly introducing new features and creating innovating way to engage with their performers. They may be best known for the themed parties they regularly hold on the site. And their monthly Celebrity Event is a chance to chat live with some of the most famous porn stars working today. Newer models will cost around $1.00 a minute to have in private chat, with more seasoned and favored models ranging from $2.25 to $5.80 a minute. The average PayPal cam girls come in at around $2.25 a minute.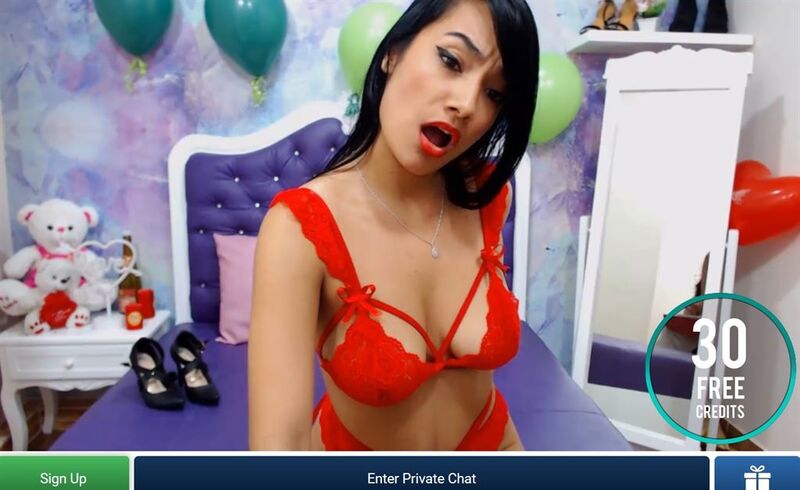 Buying Credits at ImLive.com:
Click the Get more credits link.
The change payment option link under the credit packages will open an option to select Epoch.
After selecting Epoch, choose the credit package you want to purchase.
A new page will open, then select PayPal from the list and click to Proceed.
Fun Fact: Ebay acquired PayPal in 2002, four years from their founding, for $1.5 billion.
---
Streamate

Streamate is not 'another' premium live sex adult site, despite belonging to that niche. Although, like other platforms in this genre, you will barely have any access to full nudity for free, except occasional sneak peeks. Its billing formula is "pay-as-you-go", meaning, you are charged only for the time you actually spend with the model. So no pre-paid credits here.The chat rates start at $1.00 a minutes and on average hover around $3.00 a minute. Cam2cam is included - no extras for that. Video streaming quality is not uniform, and although many models stream in high definition, you can also come across low res. HD is usually 720p at least.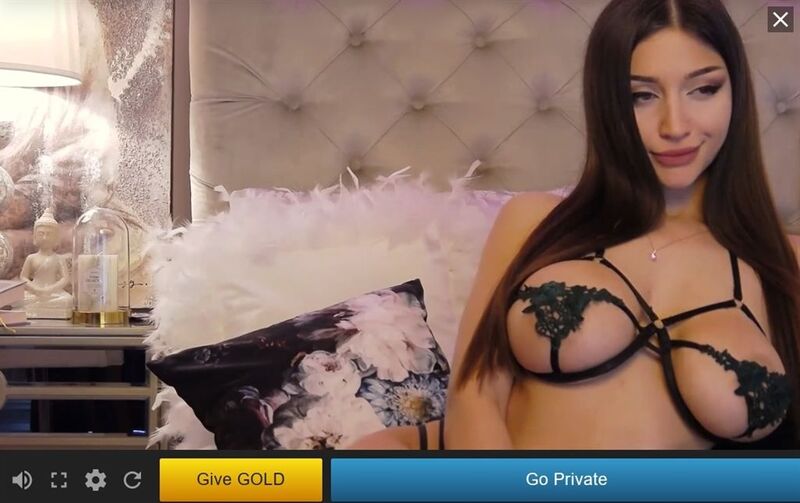 Being client-oriented, Streamate allows numerous options of payment. In addition to traditional major credit cards, it accepts many alternative methods including PayPal. The platform is highly secure for transactions.
Paying with PayPal:
After signing up, you get an automatic screen of Create Your Account displaying various payment options.
Basically, there are 2 alternatives: credit cards: Visa, Mastercard, Discover; or Paypal. Check PayPal.
After that, the menu changes with the orange bar displaying PayPal checkout. That's all - you're all set.
Fun Fact: Chad Hurley, the Founder of Youtube, previously worked in Ebay's PayPal division, designing the original PayPal logo.
---
A Vast Universe of Live Sex PayPal Webcams at Flirt4Free.com

Flirt4Free is known for having a lot of options. And just as with the various choices they have to get you to a billing page, they have numerous types of chat rooms and ways for you to engage with the models. There isn't a site on this list that has as many different things to do on their site, than these guys. If you are looking for the semi-private sex cams, combo sex chats, multi-user sex shows, voyeur sex chat, groups sex cam show, party chats, themed porn shows, and more, then Flirt 4 Free is not to be missed. And of course, they have a myriad of ways to spend your credits; which makes it difficult to figure what their average chat costs are. In regard to just the Private Shows, you'll see rates from $0.55 to $12.00 a minute, with the average being $3.90 a minute.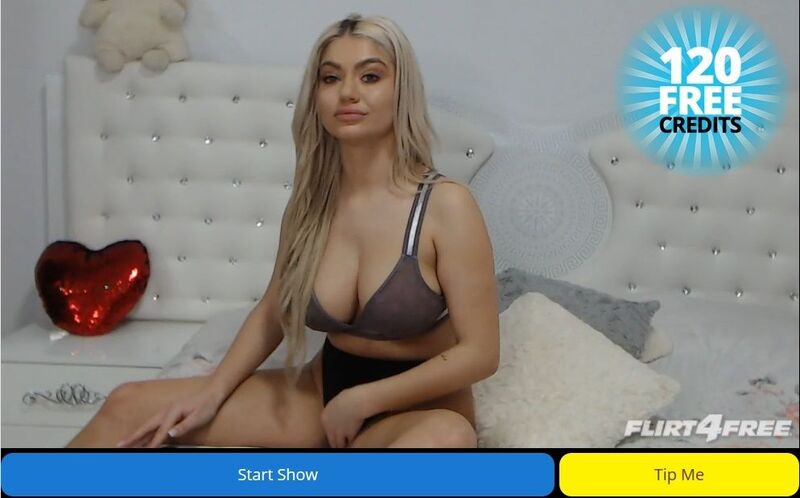 Getting Your Credits at Flirt 4 Free:
Click on the Buy Credits button at the top left of the homepage.
Find the link that says, 'Want to use a different payment type?' Click it, and choose Epoch.
On this payment page you choose your credit package, and the option for PayPal.
Then go to the Proceed button, and complete your transaction.
Additionally, if you click your username, you'll reach the payment page.
In your membership profile, go to Billing, a sub-menu appears, then go to Add Payment Account.
A new page appears, choose Epoch, and select PayPal.
Your last option, is to select Buy Credits at top right of page when in a videochat.
The videochat stays open and a payment box opens in place of the text chat box.
Choose Different Payment Method, choose Epoch, credit package, and PayPal.
Fun Fact: In 2005, three PayPal employees wanted to share a 19-second video online, so they founded Youtube.
---
The Glamorous Ladies of LivePrivates.com - A Top Level Choice Among PayPal Chat Sites

LivePrivates makes other webcam sites jealous. The sheer number of beautiful women they have camming at all hours of the day is staggering. Like really gorgeous women. I guess Victoria Secrets isn't hiring anymore. And they don't skimp on the streaming quality. All chat rooms are guaranteed to broadcast in at least HD720p, with many cams showing at HD1080p. All of this top quality product does come at a steeper price than some competitors, but not by much. The average cost for these PayPal cam girls is near $2.70 a minute.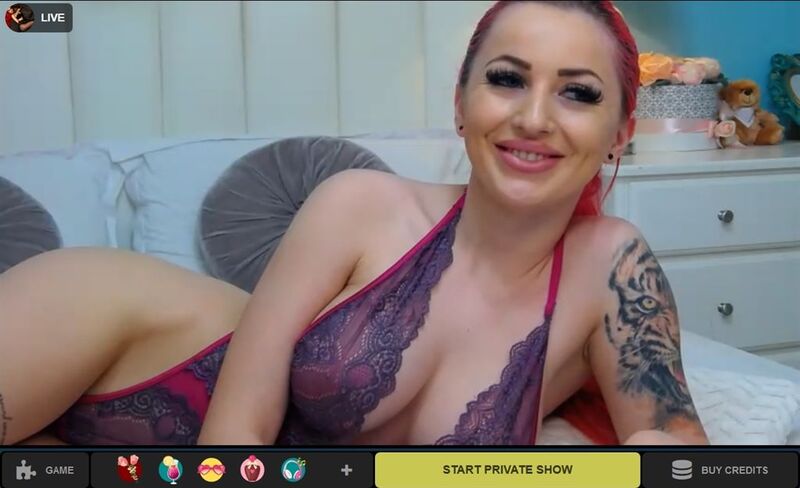 Getting Credits at LivePrivates:
Go to the Get Credits link at the top right of the homepage, or anywhere you see 'get credits'.
You'll see a list of all the Payment Methods. Choose PayPal.
Next, you'll be presented with all the credit packages available. Make your choice.
Live Privates will direct you to a PayPal page to complete payment.
Fun Fact: One of PayPal's founders was Elon Musk, who went on to found Tesla and SpaceX.
---
Live Sex PayPal Webcams on the Cheap at Sexier.com

Sexier is probably best known for their very cheap webcams. A lot of the girls are of the more amateur variety. Not all dolled up like on LiveJasmin. So, if you are looking for cute and fun regular gals on the cheap, then Sexier will not disappoint. This site is priced in Euros, but that doesn't mean you'll only find international girls on the site. They've got American chicks, sexy Euro dolls, girls from all over Asia - I even saw a cool Eskimo babe one time. Make sure to check out their Happy Show channel, where all the camgirls are doing shows for $1.00 a minute. Otherwise, the average Paypal cam girls rate is about $2.35 a minute.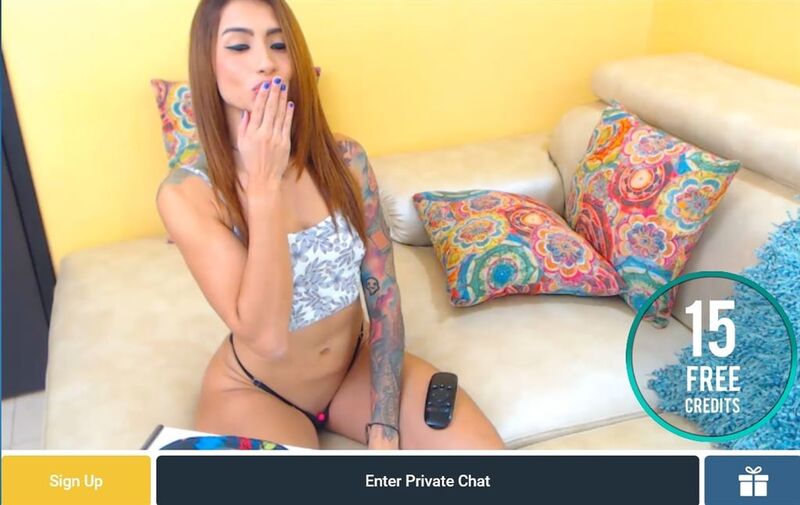 Buying Credits at Sexier.com:
Go to the Credit counter at the top right of any page.
The pop-up that opens will default on credit card. Select Change to reveal other options.
The other options will reveal payment processor Epoch, which you must select.
You will once again be shown credit packages, choose one and the Buy Now! button.
You'll get redirected to a new page. Choose PayPal out of the list and click Proceed.
Fun Fact: You can hold up to 26 different currencies on a PayPal account at any given time.
---
Webcam Girls Optimized For Your Mobile Device at PhoneMates.com

PhoneMates is a great option for users who want to chat on a mobile device. Nothing against their big screen desktop site, which is functional like any other, but they have put a lot of emphasis on optimizing their mobile version into a smart and comfortable video chat option. If you've got a waterproof mobile device, you can take your device into the shower with you. Imagine the possibilities! They are also one of the cheaper cam sites of this bunch. Private chats start at $1.00 a minute, with the average chat cost at around $2.45 a minute.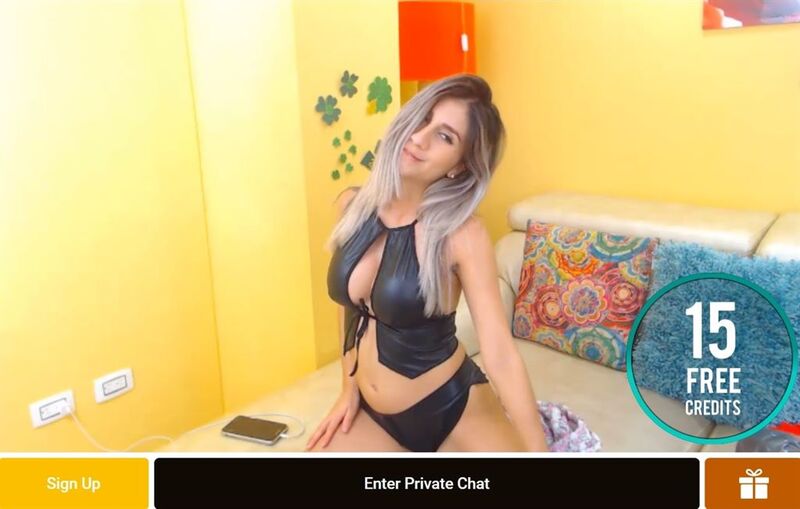 Getting Your Credits at Phone Mates:
Go to the Credit counter at the top right of any page.
The pop-up that opens will default on CCBill. Select Change to reveal other options.
Select Epoch. This is the payment processor that handles PayPal payments.
You will once again be shown credit packages, choose one and the Buy Now! button.
You'll get redirected to a new page. Choose PayPal from the list, then go to the Proceed button.
Fun Fact: As of 2018, PayPal has over 200 million active account holders, and they gain 6 million new users every quarter.
---
Loads of European Girls in Live Sex Chat at XLoveCam.com

XLoveCam is a europhiles delight. If you love European women, then you're going to have a good time checking out all the hardworking girls on this site. They differentiate themselves with a neat pop-up video chat window that doesn't leave the main page. In this window you can scroll fast through all the active online performers. Private video chat will range from $1.80 to $5.00 a minute, with the average cost coming in at around $1.90 a minute.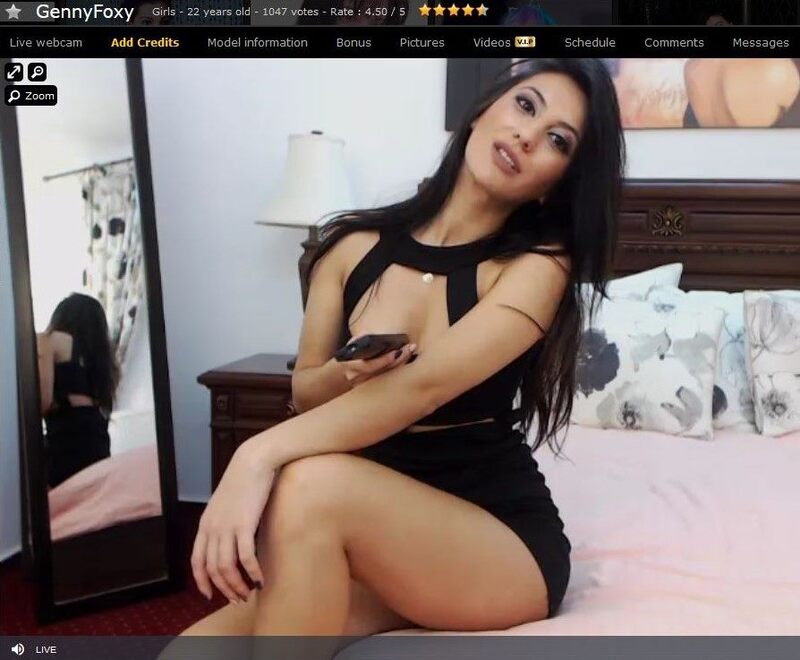 Securing Your Credits at X Love Cam:
Click on the Add Credits button found on the top of any page.
Choose the PayPal payment option. Before you click, if you hover over, you'll see credit packages offered.
Decide which credit package you want to purchase.
You'll get redirected to a new page where you'll select to Proceed to payment.
Fun Fact: In 2013 PayPal accidentally credited 92 quadrillion dollars to a man in Pennsylvania, USA.
---
Girls Going Wild in Open Chat Rooms at BongaCams.com

BongaCams is another freemium site where many of the girls work hard for their tips in the open chat rooms. Not all the girls, but most of them do get nude and perform in their open room. Here is where tipping will get you attention. If a girl is not performing for thousands of members, then you can take her into a private chat for some one-on-one action. BongaCams charges in Euros and they use Tokens as their online currency. You can choose from the many token packages they offer, starting as low as $2.99. All private chats on the site have a set price of $4.50 a minute.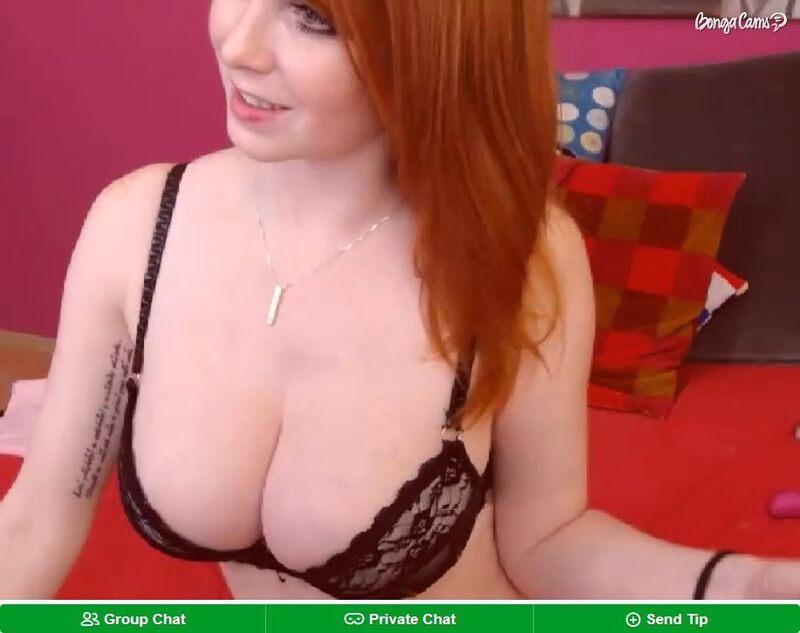 Buying Your Tokens at Bonga Cams:
Click on the Buy Tokens button from the top of any page on the site.
A pop-up window appears. Choose Paypal and your token package, then select the Buy Tokens button.
You'll get redirected to a new page, where you'll select to Proceed.
Fun Fact: You can give money via PayPal to North Korea but not to Wikileaks.
---
A Unique Video Chat Site Where The Girls Have Big Personalities - MyFreeCams.com

MyFreeCams is such a fun site. I remember when they first launched. They were a real disrupter in the market. Their site was full of new ideas and their business model of offering free cams made competitors take notice. Today, there are many sites that emulate their model. And it works. Free shows can't be beat! To move from a Freemium member into a Premium member will require you to buy some tokens. The tokens are used for tipping great shows, at your discretion, and entering into private shows. All private chats on MyFreeCams have a set price of $5.00 a minute.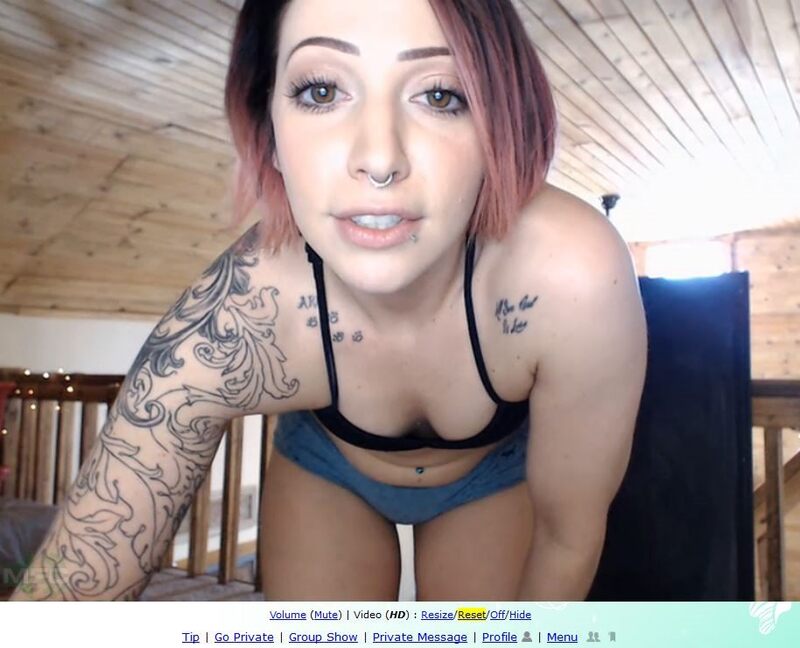 Getting Your Credits at My Free Cams:
Find the Purchase tokens link at the top of the page.
A pop-up window opens. Chose a token package and the payment processor Epoch, then Continue.
By default, it's set to credit card, change it to PayPal, then click to Proceed.
Fun Fact: In 1999, PayPal was voted one of the 10 worst business ideas by financial industry professionals.
---
Looking for Ease of Use and Anonymity? - Pay Pal Sex Cams is a Solution
Don't want to enter your credit card details into another website? I can understand. That's why I am a big fan of this payment option. For years, everyone was asking 'when will Pay Pal work with adult porn sites?'... It was Epoch, a well-known payments processor, that built the relationship between adult content websites, and alternative payment methods. For years, Pay Pal was not working directly with content sites dealing in sexually explicit material. Epoch settled this by becoming the go-between for adult content sites. And since this relationship was established, payments to adult sites took off. People were excited to finally be able to have the option.
According to recent surveys Pay Pal is far ahead of their competition in the very crowded online payments market. One survey showed that 79% of U.S. online consumers stated to have used Pay Pal in the past, while only 40% have used the second most popular service, Google Wallet. Of those U.S. consumers surveyed, 33% prefer Pay-Pal over other payment methods when buying online. And, let's just assume that includes buying porn too. Wink wink!
By using Pay Pal, you will no longer see your adult content purchases show up in your credit card or debit card statements. Same goes with bank wires. No longer will your bank know where you wire money to. This, coupled with the convenience factor of never having to disclose you credit card or bank details online again make this a wildly popular option for paying for webcam babes.
Also, please take notice of my article on using Bitcoin at cam sites. If you're lucky enough to have acquired some Bitcoin in recent years, then it's now possible to use it at some of the biggest webcam sites online. Or maybe, you got some Bitcoin in the early years, and today you're worth 200 million bucks. If this is your situation, you can make a bid to buy your favorite webcam site, and have it all to yourself. So, whether you want to buy some credits, or any entire website, then I have to remind you that CamSoda would be my first choice.
Review of Top 11 Cam Sites Accepting PayPal as a Payment Method
- Reviewed by
hdcamsites.com