Top 6 Cam Sites for Thrilling SPH Live Porn Chats
Do you have a really small dick you want to share with a hot cam model during a private sex chat where she can mock your biological incompetence? The following 6 adult cam sites are the best places for humiliating sph chat. So pull out your pathetic little pee-pee and get ready to feel less of a man in front of a perfect woman.
LiveJasmin

All your life you have suspected you have a small penis compared to your masculine friends. It's time to get to the bottom of this matter on a premium live porn site with some really hot cam girls that will be happy to confront you with the bitter (or sweet) truth.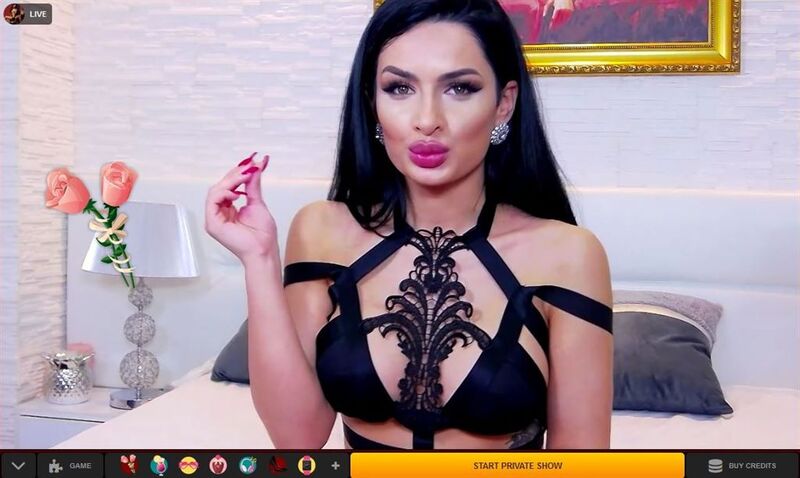 These hot girls are waiting for you within LiveJasmin's more than 1,000 HD chat rooms that you can enter without even signing up. However, if you want to start a one-on-one small penis humiliation show involving cam2cam and 2-way audio, you will have to sign up and buy credits.
How much will a 1 on 1 sex show on LiveJasmin will cost you? The average price for a one-minute video chat is $2.80, but you can also come across much cheaper models that will shame you for as low as $1.10 a minute. Take into account that if you want to operate your webcam together with the performer's cam (which is a must for a real interactive sph live chat), you will have to add 1-2 dollars a minute on top of the regular room rate. The same goes for bidirectional audio.
How will you find the right model that will make a fuss over your miniature dick? LiveJasmin has an advanced search tool that - apart from helping you find a girl based on her appearance, age, ethnicity and chat rate - sorts out performers according to Category and Willingness, i.e. what they will be willing to do during private sex shows. The most appropriate Category for you is, obviously, Fetish, and the most suitable Willingness type is Dominant. Both of them combined contain dozens of potential online female humiliators.
What I Iike most about LiveJasmin is that, unlike most other adult cam sites, it enables its users to go on c2c on mobile, thus allowing them to conduct tiny dick humiliation fetish chats on the go.
---
Flirt4free

Flirt4Free is a leading cam sex site for strange predilictions. 400-600 stunning models await you there in hi-def public chat rooms and multiple live shows including one on one chats, Party Chats, Group Shows and Multi-User Shows. What makes this site highly relevant to users interested in sph is the focus it puts on hardcore live porn.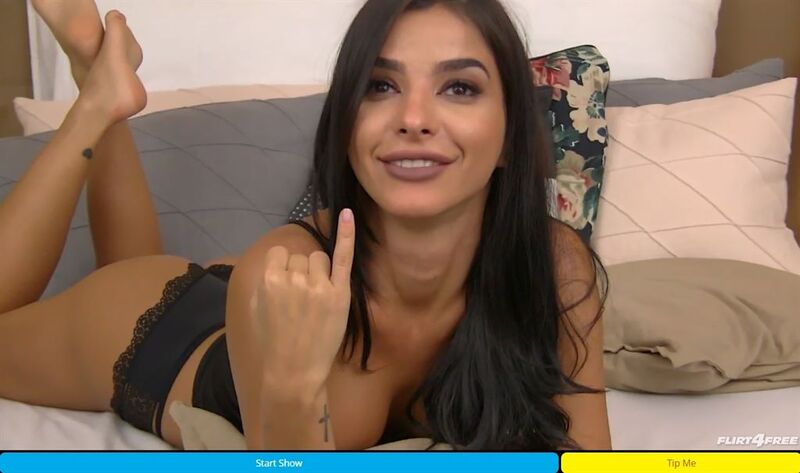 Flirt4Free maintains a Fetish Community where you will find hundreds of performers that specialize in all sorts of fetish niches like chastity training, spanking, rope play, cum eating, latex, gags and blindfolds, corporal punishment, glory holes, medical, etc. The Fetish Community has a category dedicated to small penis humiliation occupied by 5-10 models at any given time. You will surely want to include it in your sph chat site portfolio.
A one on one video chat on Flirt4Free costs $3.90 a minute on average. Cam to cam included. The cheapest rate I ran into stands at $0.55 a minute. Multi-User chats are usually 30% cheaper than privates. For your information, these chats resemble private chats (They will include nudity) with one big difference: you will share the models with other participants. Only the one who initiated the chat can go on c2c and show the performer his small dick so she can laugh at him.
My favorite feature on Flirt4Free is its Loyalty Program. It gives users points for credits spent on the site. These points can, then, be utilized for discounts on future credit purchases or for accessing various premium videos. What is more, users with a large number of points tend to be noticed by the models more than other users and thus enjoy a comparative advantage in public rooms. Naturally, to benefit from the Loyalty Program, your spending volume must be significant.
---
ImLive

600-800 online xxx models, myriads of awesome chat and site features, and a Fetish & BDSM category with dozens of performers - these goodies await all the horny among us interested in exciting live porn action.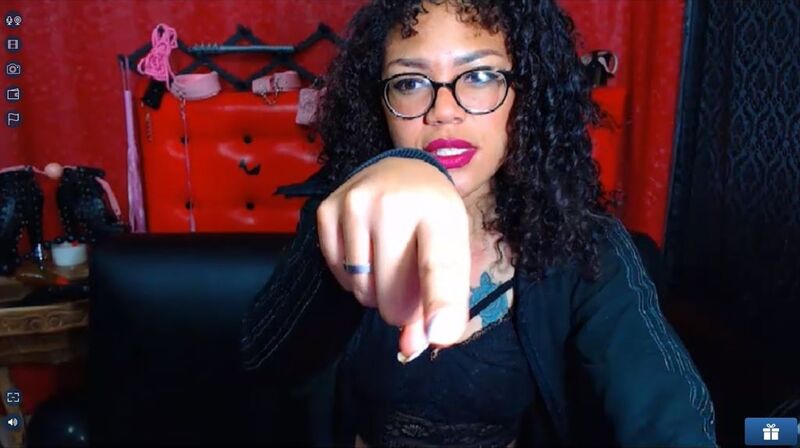 To find the perfect cam girl who will victimize you for your substandard pecker, use the site's search tool to find the Fetish & BDSM main category and then filter results to reach one of the following subcategories: Cock & Ball Torture, Deformations/Disabilities, Dominating or Humiliation. You may also opt for Medical as a small dick is a grievous clinical condition that must be diagnosed and prognosticated by a pretty woman with the proper medical expertise.
A one on one derisive sph live session led by ImLive's insolent performers costs $2.25 a minute on average. The cheapest rate you will find stands at $1.00 a minute - quite affordable, I must say, especially taking into account that cam2cam is included.
After you get your daily lot of humiliation, you may cool down and relax indulging yourself in the cool features the site offers. And there are plenty of them, including past Pornstar Shows, monthly video contests with really kinky themes (e.g. Tasty Thanksgiving), or The Fulfill Your Fantasy feature through which you can reveal your fantasies to the site's models and then wait for one of them to reach out to you for the purpose of realizing these fantasies in a private sex chat. This is, by the way, a wonderful way to find additional dommes who will join the parade of laughing at your little penis.
To conclude, ImLive offers its users a really good rewards program that enables members to upgrade in membership status if they increase their spending volume. A higher status offers all kinds of special perks, among which are credit bonuses and various discounts. If you are a repeated user on ImLive, you will surely benefit from this program.
---
CamSoda

Camsoda is a leading freemium website with 400-600 extremely liberal girls, always online, who will have no problem exposing everything in public chat rooms. Streaming quality is very good as most of the performances are broadcast in hi-def promising you a clear view of the model you will choose to chat with.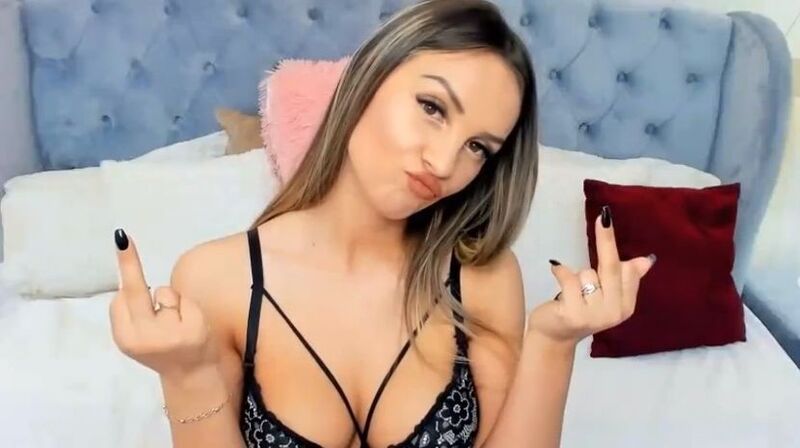 CamSoda is based on theme tags rather than specific categories. That means that you will have to manually search for a performer who knows a thing or two about mocking a tiny Johnson. You can use the site's search tool. Although it is quite basic, it will still help you get to tags with potential sph cam girls. I suggest going for Fetish, Domination, Humilation, Sado. What is more, if you directly type sph in the search box, you will get to a couple of performers who include it on their chat menu.
A private sph live show on CamSoda will cost you $3.00 a minute on average. You can also find much cheaper shows. The lowest I found was $0.60 a minute. You will not need to add extra money for Cam to Cam, making the site cheaper in relation to some of its peers, like LiveJasmin, which, as mentioned above, demands extra payment the moment you open your cam.
What makes CamSoda unique is its advanced c2c apparatus which can be activated on mobile. Practically speaking, you will be able to conduct a two-way visual video chat with a model on your smartphone, letting her see your shameful cock wherever you are. Another outstanding feature - the preview galleries on CamSoda's homepage simultaneously display video of what is happening in the public chat rooms at any given moment, enabling users to get a multi-view of what the entire site's models have to offer.
Lastly, some public rooms include slot machine, wheel of fortune, and dice games where you can invest some tokens and play for the things the model will do. For example, you can win 5 whole minutes of her going topless or shoving a finger or two up her ass. It is a nice way to warm up before starting a private sex chat and getting into the more serious business of small penis humiliation.
---
Cam4

Cam4 is one of my favorites. The site hosts an abundant amount of models (+1,000) and offers free nudity in its open chat rooms. The large majority of the performers use 720p webcams and those with the sign HD on their preview galleries broadcast in 1080p.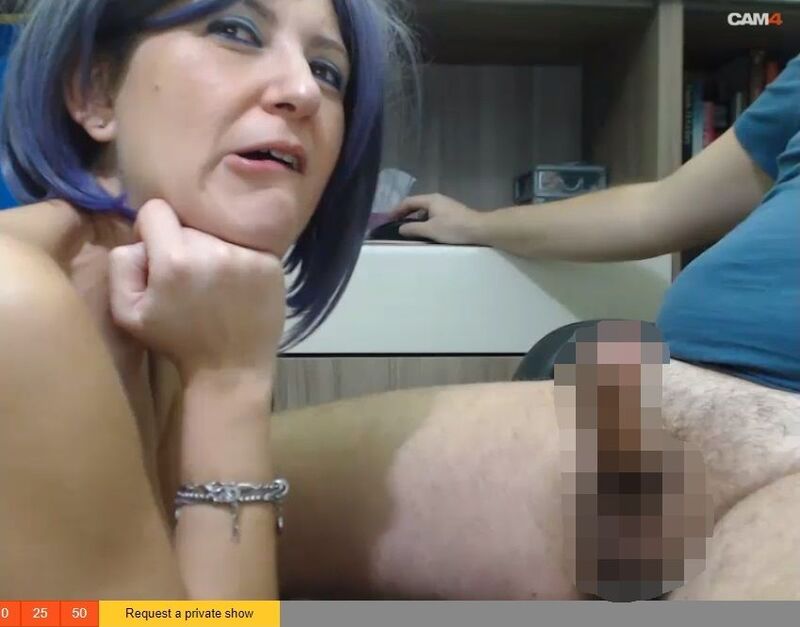 Similar to CamSoda, Cam4 is a tag-based site where you will have to look for a theme that will be relevant to sph. But worry not, there are thousands of tags out there waiting for you (and your wild imagination) to explore. What you can do is simply type fetish-related terms and you will get to the tags that include suitable penile humiliators. There is also a special tag that includes girls willing to engage in an sph chat, so you are really in safe (or unsafe) hands.
A private one on one show will cost you $2.40 a minute on average, which is cheaper than most adult cam sites. The cheapest rate I found stands at $0.60 a minute. Cam2cam is included in these rates.
Be sure to use the site's advanced search tools to track down a model according to her country of origin. You will be able to run into models from exotic locales. What can be greater than showing a girl from an African country, who is used to huge black cocks, your little and pathetic weewee. She will not stop laughing till kingdom come.
---
FetishGalaxy

One of the best places to enjoy fetish sex chats is FetishGalaxy - a cam site wholly dedicated to hardcore action. The site usually does not host more than 100-150 models at the same time. But don't let quantity turn you off. Those hundred+ beautiful models are fetish experts who will indulge you in any type of kinky show you can think of, including small dick humiliation.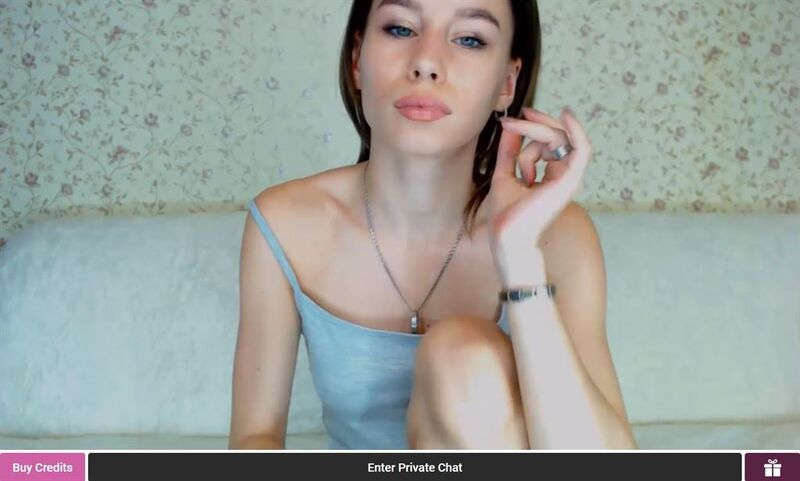 The site's search tool will allow you to find the domme that will make fun of your genitalia based on her looks (hair color, body type and breast and ass size), age, her kinky specialty, the show type she gives (e.g. a Candy Show, Group Cams, Outdoor Performance, etc.), the rating she has from other users, and her price.
The best place to start is a public room, where the performer will usually appear dressed (though there might be some exceptions), and from there move on to a 1 on 1 video chat. This chat will cost you $2.50 a minute on average, but you can also find much cheaper rates revolving around $1.00 a minute. C2c is included.
FetishGalaxy offers a nifty reward program that compensates users with points for every credit they spend on the site. The more points you will accumulate, the higher your member status will be. A higher membership status comes with numerous benefits like credit bonusus for every new purchase. This program is great for regular users with a larger spending volume.
The only thing that bothers me about FetishGalaxy is its streaming quality. Not all girls broadcast in HD. You will find too many models who employ SD cameras for their broadcasts. Fetish lovers such as myself would surely want a cam site that provides so much hardcore action - to deliver it with a high streaming resolution, without any exception. Hopefully, this discrepancy will be amended in the future.
---
A Few Final Words
Sph enthusiasts are, in a sense, much like anorexics. The latter will always feel fat regardless of their actual weight; the former will always feel their manhood is lacking even if they are wortking with an average sized cock.
Having a small dick (whether grounded in reality or not) is in many cases followed by the strong desire to share it with a dominant feminine icon in the form of a sexy cam girl that will give a seal of approval to the gravest phallic concerns revolving around insufficient size and magnitude, and of course, rub salt into the wound that would giving rise to an intoxicating maso-erotic experience of inferiority vis-a-vis the opposite sex.
The 6 live porn sites mentioned in this review are the best places to act on these inferiority complexes while enjoying a thrilling live sph chat with a hot xxx model who will intuitively and expertly know how to choose the right strings for an acoustic melody of humiliation.
Flirt4Free offers a Fetish Community dedicated to hardcore online sex, among which is sph. And ImLive has quite a big fetish category where you can find niches that are strongly related to sph, for instance, domination and humiliation.
On CamSoda you will find plenty of beautiful performers fully naked arranged under fetish theme tags that will make it quite easy for you to find the proper model willing make your dick even smaller than what it is now. Cam4 is similar to CamSoda in terms of high streaming quality, free nudity and tons of theme tags. FetishGalaxy, which is wholly dedicated to fetish, is the promised land for those looking for hardcore fetish sessions.
I have, deliberately, left LiveJasmin until last even though I had chosen to start my review with it. The reason for it is simple, this site is my first choice for users looking for an sph live session. If you are going to be humiliated, you had better do it in an online environment with the greatest selection of beautiful and professional cam girls and the highest broadcasting quality - which is exactly what you will find on LiveJasmin.
Review of 6 Live Porn Sites for the Best SPH Action
- Reviewed by
hdcamsites.com