Best 5 BDSM Cam Sites for Exciting and Painful Live Chats
Are you fantasizing about getting beaten by a sexy and merciless woman that will make you suffer as you rightfully deserve? Alternatively, do you sometimes imagine yourself as a punisher lashing a poor and innocent girl into discipline and total obedience? Realizing these fantasies in real life is quite problematic but in the live porn realm everything goes. In the following article I will present the top 5 BDSM cam sites where you can set free your most sinister desires together with sexy doms and subs who know quite a lot about sadism & masochism.
LiveJasmin

There is hardly any better place to practice online BDSM than LiveJasmin with its professional webcam performers and superior HD broadcasting quality that will make every stroke of the whip visually and painfully vivid. The site offers more than 1,000 xxx models waiting to host you in private show rooms where both of you will go wild in the most extreme way your computer or cell phone screen will allow.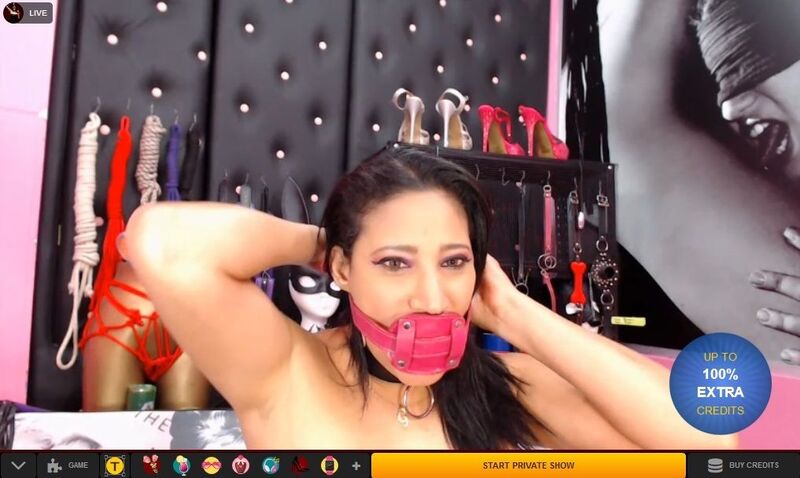 How can you find the right girl who will be willing to go to the dark side of the moon with you? LiveJasmin has an effective search tool that will enable you to sort out girls not only according to the usual parameters (such as age, ethnicity, location and appearance) but also according to their Willingness, i.e. the acts they will be willing to include on their shows. Under the Willingness section you will find categories relevant to BDSM like Dominant or Submissive. Tapping on these categories, you will run across dozens of chat rooms populating latex wearing cam models employing all sort of torturing devices for a thrilling private sex show.
Such a show on live Jasmin costs $2.80 a minute on average, but you can also find cam girls who will charge you as low as $1.10 a minute. If you want to open your camera and microphone so the model will be able to see you agonizing and hear you weeping like a little girl, you will have to add 1-2 dollars a minute per each item.
What I like most about LiveJasmin apart from its superior streaming quality, is its cam to cam feature which works on cellular devises. Practically speaking, you will be able to engage in bidirectional BDSM live chats anywhere and any time you want and not only when you are in front of your computer or laptop.
---
Flirt4Free

Flirt4Free is another leading adult cam site with advanced chat features and 600-800 beautiful models ready to apply these features either in public or in private. The site takes hardcore live porn very seriously and offers its users an online Fetish Community with more than 50 categories and hundreds of hi-def chat rooms populated by performers who have turned fetish sex cam shows into a career.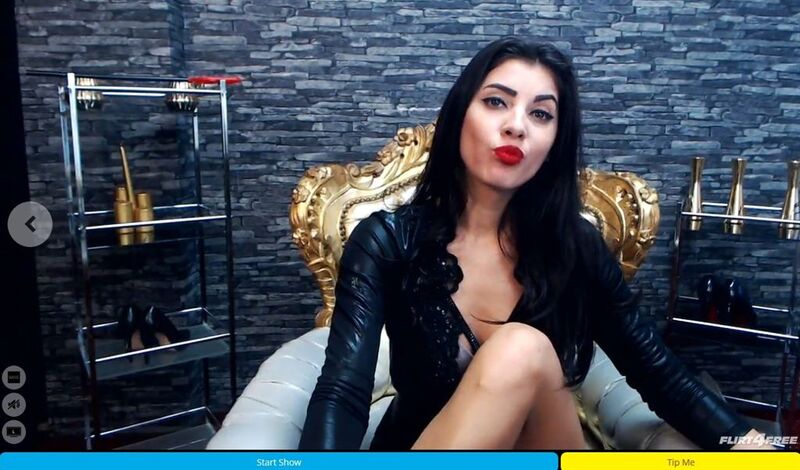 A quick glance at the Fetish Community and you will be able to come up with quite a few categories that will meet your need for BDSM live cam sex. I can recommend Discipline, Face Sitting, Latex, Leather, Chastity Training, Submission, Pain and Punishment, Spanking and Whips, Total Power Exchange, Public Humiliation, Small Penis Humiliation and, of course, Bondage. As you can see, the Fetish Community can keep you very busy.
A private BDSM sex chat on Flirt4Free will cost you $3.90 a minute on average. The cheapest rate I found was $0.55 a minute. Cam2cam is included. If this average price is too high for you, you may opt for the Multi-User show on which you will get to see nudity like on a private show but you will share the model with other users. You will not be able to open your webcam (unless you are the one who started the show), but you will save around 30% compared to a 1 on 1 chat.
Flirt4Free has a highly rewarding Loyalty Program that enables users to gain points for credits they have spent on the site. These points give various perks like access to premium features and coupon codes. Repeat users with a big spending volume will highly benefit from this program.
---
Chaturbate

It's not an exaggeration to portray Chaturbate as the great Domme of nudity in the sex cam world. Around 2,000 promiscuous models, most of whom are deprived of their clothes in their open chat rooms, make the site every horny man's dream. This is why Chaturbate is the largest live porn hub on the web in terms of number of viewers counted by tens of thousands at any given moment.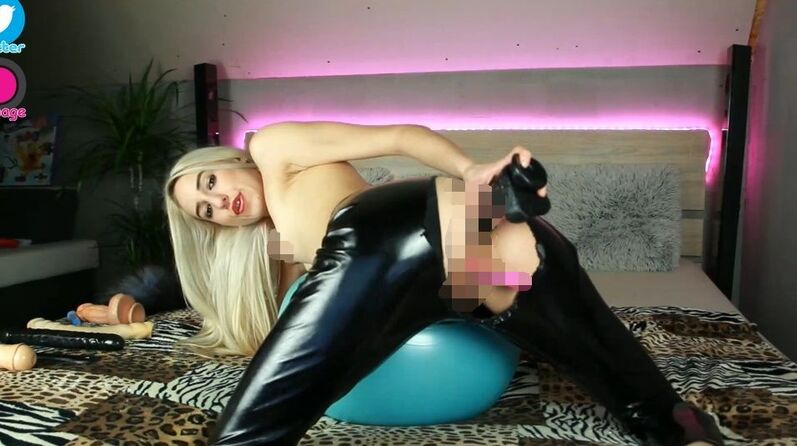 Being a freemium site, Chaturbate lays most of its focus on public sex chats in its open rooms where tipping sets the pace. Going on a private sex chat with a model is possible, yet quite cumbersome. You will have to set yourself as a broadcaster in your own chat room and then invite your favorite model to that room. Therefore, it will be quite understandable if you decide to stay in public rooms enjoying all those abundant naked women.
The live porn action on Chaturbate is organized with a tagging system. There are thousands of tags with any theme and niche you may think of, no matter how porn-creative your mind is. Taking into account all these sex tags within arm's reach, it will not be much of a challenge to find quite a few that are BDSM related with submissive and dominating cam girls who will make you feel on top of the world, or conversely, at the bottom of it.
The tags you may want to check out if you are a BDSM enthusiast are Bondage, femdom, latex, master, SPH, humilation, CEI (cum eating instructions), dirty talk, torture and there are many many more out there.
In my opinion, what really makes Chaturbate such a great live porn site is, apart from the ample free nudity, is its streaming quality. Many of the models it hosts on a regular basis use HD (720p) and +HD (1080p) broadcasting equipment. Some of the models even employ 4K webcams.
---
Stripchat

Stripchat is a rising star in the sex cam world. Around 1,000 astonishing xxx models performing mostly nude and HD broadcasting quality that characterizes a large majority of the live performances make more and more users drop anchor at the site's chat rooms.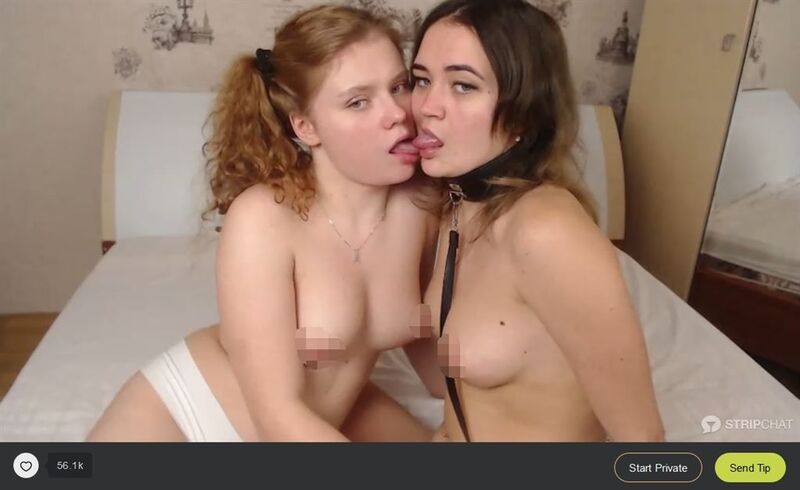 What about BDSM fans? Much like Chaturbate, Stipchat is based on tags. If you want to engage in a private sex chat that revolves around a particular theme, you will have to tap on the relevant tag that will take you to chat rooms with models willing to include that theme in their performances. Stripchat has a page which contains all the tags in alphabetical order making it super-easy to find what you are looking for.
Going over this page, I would recommend opting for Bondage, Domination and Hardcore, but I am sure you will find more tags that match your taste as perverted as it may be.
A 1 on 1 sex chat with a Stripchat model will cost you $3.80 a minute on average. The cheapest rate on the site is $0.80 a minute. But that is not the end of it. The site's models demand an extra payment for c2c. Prices range from 16 tokens ($1.60) a minute to more than 100 tokens ($10.00) a minute depending on each and every model.
The site offers its users a novel feature in the form of VR chat rooms (Look for these rooms on the tags page) where they will have an opportunity to experience full panoramic live porn sessions. You will need your own VR hardware to enjoy this feature.
---
FetishGalaxy

Despite its relatively small number of cam girls (80-100 models online at any given moment), FetishGalaxy is still a great place for users who are into BDSM sex cam shows for the simple reason that it is 100% fetish oriented without any distraction that may be caused by including other unrelated niches.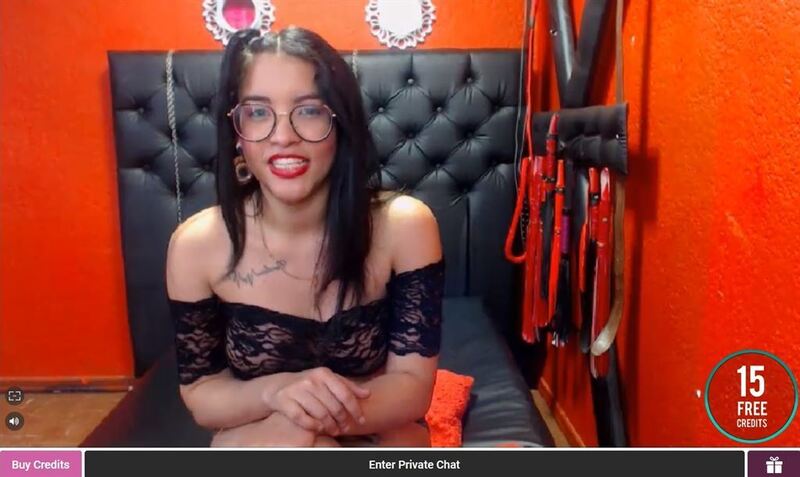 The site provides a list of all its fetish niches. Selecting a niche will take you to the chat rooms with models who specialize in it. And as you can guess, there is no shortage of BDSM niches. I am talking about Whips, Electrosex, Cock and Ball Torture, Bondage, Domination, Face Riding, Gags and Blindfolds, Orgasm Denial, Nipple Torture and the list goes on and on. It seems that you and your sado-maso desires are fully covered.
Generally speaking, FetishGalaxy's its open chat rooms do not include nudity. However, I used the word 'generally' for the simple reason that there is an exception as you may occasionally run into a half or fully naked model in an open room. The model will definitely try to turn you on and drag you with your tongue out and your dick stiff to a private BDSM cam sex show. Such a show costs $2.50 a minute on average. The cheapest rate you will find on the site stands at $1.00. Cam2cam is included.
FetishGalaxy offers its users a rewards program according to which the more credits spent, the higher their membership status will become. High membership status comes with all sorts of perks, such as credits bonuses for every purchase and free access to paid features.
The only thing that bothers me with this site is the mediocre streaming quality. Many models broadcast in SD and that downgrades the user-experience. I hope that in the foreseeable future, the exciting fetish activity offered on FetishGalaxy will be exclusively broadcast in HD.
---
A Few Final Words
The famous 18th century English Poet, Lord Byron, once said that "the greatest art of life is sensation, to feel that we exist even in pain". I would like to offer a minor, yet significant, correction: not "even in pain", but ESPECIALLY IN PAIN.
The 5 BDSM sex cam sites that appear in this article will enable you to either inflict or suffer abundant pain and humiliation (depending on what works best for you). Well... not real pain or humiliation since you are still sheltered by a glass screen and everything takes place in the virtual realm of live porn, but the experience will definitely be as close as possible to the real thing - in line with the poet - invigorating you and making you feel alive.
Which of the above mentioned sites provide the best BDSM sex cam experience? On Flirt4Free you will find a whole online community dedicated to fetish. Chaturbate hosts the greatest number of xxx models and offers excellent streaming quality. On Stripchat, you will be able to experience VR live sex. FetishGalaxy is 100% oriented towards fetish activity with plenty of opportunities to find submissive and dominating cam girls for exciting private sessions full of misery, degradation and abasement.
As you can clearly see, all the sites I relate to in this article are great, but if I still had to choose one among them, I would opt for LiveJasmin. Superior hi-def broadcasting quality, professional models (and when it comes to BDSM, professionalism is imperative) and c2c on mobile, undoubtedly make it the best cam site for hardcore live porn.
Review of The Web's 5 Leading BDSM Live Porn Sites
- Reviewed by
hdcamsites.com