Top 5 Sites for Hot BBW Cam-to-Cam HD Cam Shows
Everyone knows that having something to grab onto, virtually or otherwise, makes these ladies the best, not to mention their voluptuous breasts and jiggling ass, along with a fun, playful attitude. Having the option to use your camera and microphone so that both you and the performer can engage in an intimate way lets you enjoy them even more.
These five sites represent the best cam-to-cam technology around along with fantastic HD and HD+ streaming quality, to give you and your curvy goddess a scintillating cam-to-cam session you won't soon forget.
CamSoda

CamSoda has garnered rave reviews not only as the best freemium cam site around, but the best cam site in general. With over 600 performers online at all hours, all displayed in their glory with a live stream instead of a static profile, it's stunning just to hang out on the main page. Add to that a previous "win" as our best cam-to-cam site, and you've got yourself a more-than-worthy contender.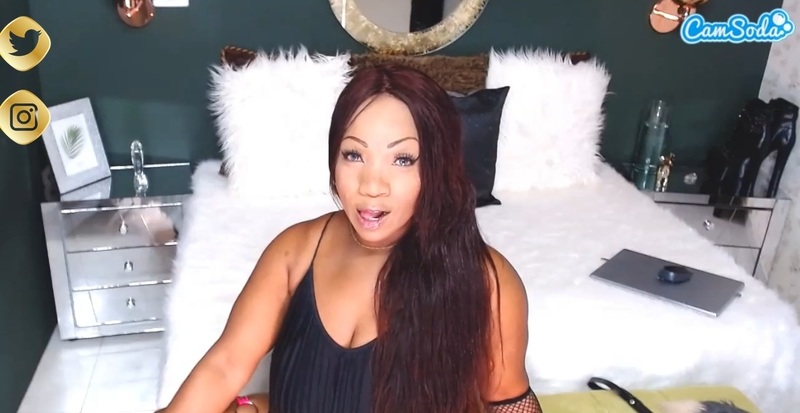 There are two ways to search for BBW hotties, but I recommend the scenic route. Going over all the gorgeous ladies' live streams and finding your gal that way is much more fun than using the search bar and entering tag words such as BBW, Curvy, Fat, and the like. The tagging system is also far from perfect, as there's no oversight on which model is tagged as what.
Speaking of 2-way video and audio, these are included in the already low prices starting $0.60 a minute, and averaging at $3.00 a minute. In addition, the price even includes the ability to record all your chats, and rewatch them at your leisure.
CamSoda also wins in the category of recorded videos, as it houses an impressive collection of free Exclusive Videos, made by the site itself, in crisp high definition, and sometimes even starring well known porn stars. Another fun section on the site is at the very bottom on the right - Reallifecam, showcasing singles, couples and groups from around the world uploading short amateur videos, which are also completely free.
---
LiveJasmin

LiveJasmin is the site to go when you're looking to treat yourself to something special, a premium experience, with pro models, HD streaming, and the kind of variety one only dreams of. The profile pics alone showcase class, sophistication, with a naughty sexy edge you only get to see in private, as the free rooms are nudity free.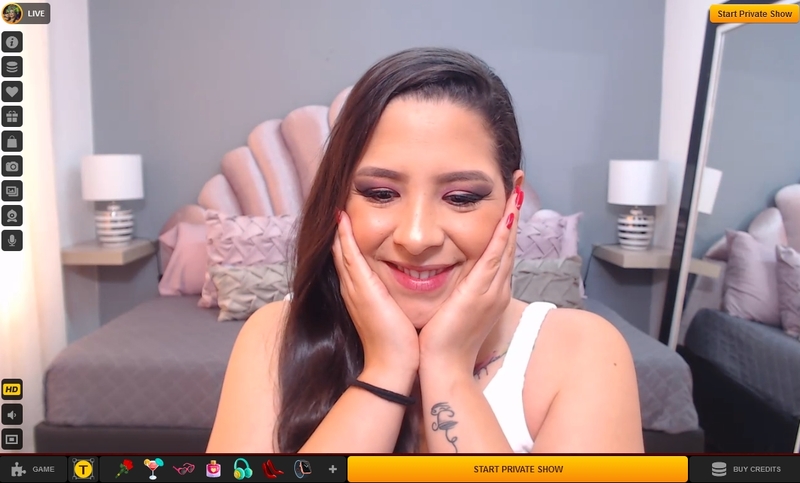 Finding your chubby lady is easy, as LiveJasmin offers a dedicated BBW category with at least 50 online BBW mamas online at any given time. There are two ways to get there - you can use the visible left filter and select BBW from the Appearance category, or go to the advanced search located by the search bar on the top right, and select multiple choices - BBW, HD, Ethnicity, Age, and many more.
After getting to know your gal in a free room, you can start a private chat with her starting at $1.10 a minute, and averaging at $2.80 a minute on average. But this is where things get pricey, when going to that cam-to-cam. To add your camera, you'll need to pay an extra $1-$2, and to add your mic, yet another $1-$2.
There are several ways to find the cheapest prices. You can select the amount per minute using the filter's Price category, or go according to the stickers on the models profile picture. The cheapest rates per minute will likely appear on performers who have the stickers New, Promo, and Birthday.
It's important to mention a fun feature offered by LiveJasmin - Mobile Live. By selecting this section, you'll see all the models streaming directly from their phones, which means you'll be able to watch them in their car, house, or on the go, and be privy to parts of their lives you won't be able to see when they're streaming for their designated rooms.
---
Stripchat

Stripchat has, quite simply, an enormous amateur cam collection of over 2,000 performers. This is not just to throw a number, but to convey just how many options you have in front of you when you log on, in addition to the 150+ BBW models. These are no ordinary performers. They're fetish lovers, exhibitionists, and a true credit to their profession.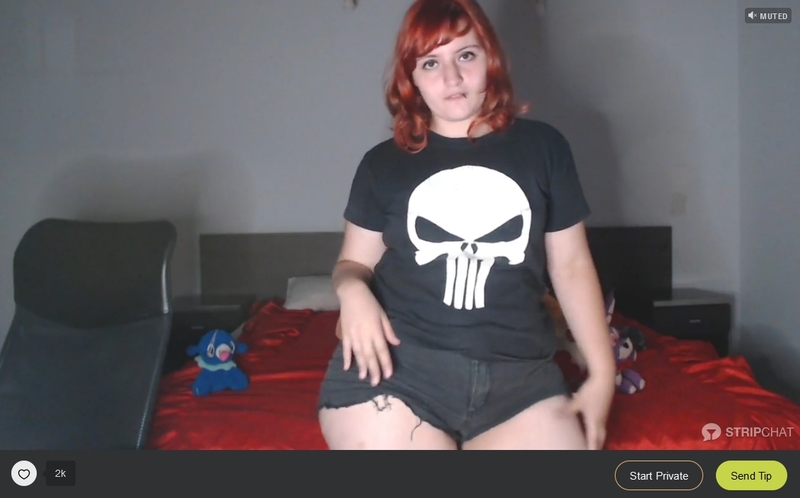 Your lovely fatty awaits along with thousands of others within a spectrum of categories the site offers, which is pretty mind-blowing. You'll find BBW, Curvy (Over 400 online), and Big Ass/Big Tits.
Prices for a private c2c show vary drastically, from just $0.80 a minute to a rather steep $3.80 a minute. Some models also charge extra for the two-way video and audio, but it depends on the performer.
Stripchat is also the only HD cam site that features Virtual Reality cams, which you can enjoy if you have a VR headset. These VR shows are in 4k, so they're very much worth the slightly higher cost models usually ask for them.
Another advantage to Stripchat is that recording your privates is completely free, as is rewatching them whenever you like, they're stored in your account indefinitely.
---
Flirt4Free

While it may look like one, Flirt4Free isn't just your run-of-the-mill HD premium chat site. It's actually a haven for all those who are looking particularly for an open minded model to have a fetish c2c show with. On top of that, even though Flirt4Free isn't a freemium cam site, you may very well get lucky and catch some steamy BBW action in the open rooms.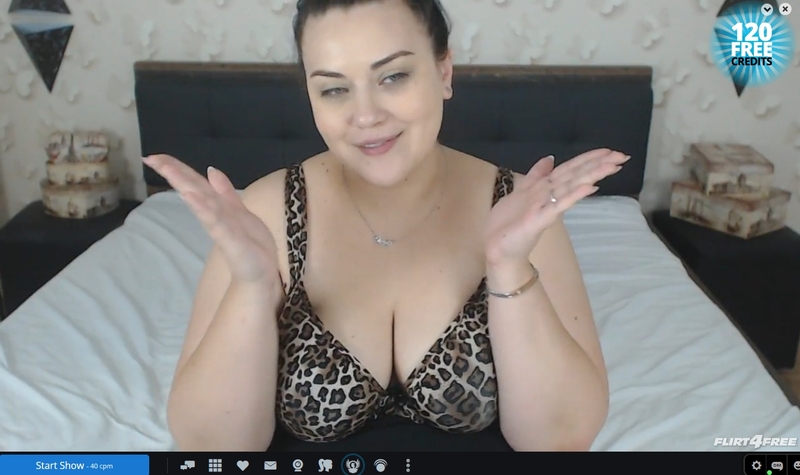 Your curvy lady can be found under several of Flirt4Free's categories - BBW, Curvy & Chubby, as well as Big Butts and Big Boobs. A private c2c will cost you $3.90 a minute on average while the cheapest models on the site charge as low as $0.55 a minute. There aren't many of them, but there are quite a few who will take 1-2 dollars a minute. There's also no extra cost for cam-to-cam.
To make sure your chats are in high definition quality, select the HD button on the top right. To get to the dozens of the available kinky categories, enter the fetish community page, where you can enjoy two main features. The Education Center, that can teach you a thing or two in the art of sex, and the Forums, where you can also chat with BBW beauties, and other users. Flirt4Free also has a fantastic mobile interface, boasting an impressive mobile cam-to-cam feature.
Flirt4Free loves to connect its members and models, also using competitions - daily, weekly and monthly. This is excellent news for the members, as it works as a kind of quality control. Just select the Profiles button on the top left and discover several "crowns" to be won - Top Fetish Models, Flirt Of The Month, Hall Of Fame, and more.
---
ImLive

ImLive offers a unique feature beyond low prices for premium services: the Multi-viewer, which allows you to view 6 different free cam rooms at the same time, and is an innovative way to browse for models. Don't like the girls on display? Simply press the blue arrow button, and 6 new chat hosts will automatically appear. There's also a paid version for $3.00 a minute - watch 6 private chats in progress and enjoy the perfect voyeuristic experience.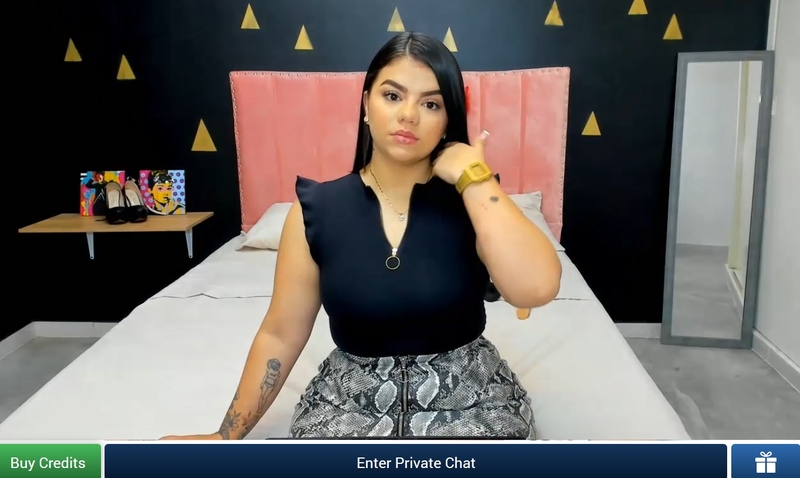 Chubby models are easily located in the filter on the main page under the designated BBW category. But much more than that, finding these BBW webcam shows is also made easy thanks to ImLive's exclusive Fulfill your Fantasy feature, which lets you submit your fantasy and have the models of the site send you requests to fulfill it.
This premium site has super low prices of $2.25 a minute on average, much cheaper than most other adult cam sites. If that is still too expensive for you, there are models who will charge you as low as $1.00 a minute. Most shows are broadcast in HD. ImLive has also recently upgraded and updated their mobile platform, and along with other great improvements, it now also has c2c capabilities.
While the per-minute rates are low, unfortunately they don't include access to a show you've recorded. Rewatching them comes at an additional cost and you only have access to it for 72 hours. After this period is up, you'll need to pay again if you want to watch it another time, and that price is determined by the length of the recording. The longer your recorded private session lasts, the more expensive it is.
---
Conclusion
All five sites above are superb examples of great HD quality rooms, fun and easy extra features, affordable prices, great mobile platforms, and the best collection of BBW performers around. However, only one can be named the "chosen one", and that honor goes to CamSoda.
Not only is it simply the best site around today for live cams, it provides a wide variety of models, great streaming quality, a big sexy party atmosphere, low costs, and a healthy dose of free extra features such as videos and real life cams. Try out CamSoda, and you'll be in for a good time, a wonderful c2c experience, and a BBW hottie for the ages.
Review of 5 Best BBW Cam Sites for C2C HD Chats
- Reviewed by
hdcamsites.com