5 Best Live Sex Sites for Humiliation Cam2Cam Chats
You may be a big shot in real life, but deep inside you know the truth. You are not worth more than a speck of dust. You are looking for a sexy dominating girl to bring this truth to the fore and treat you exactly as you deserve in a cam to cam humiliation chat from which you will come out much more humble knowing your place in the food chain. The following 5 adult sex cam sites will provide you with the ultimate live porn degradation experience.
LiveJasmin

On LiveJasmin you will meet around 1,000 models in fancy HD chat rooms ready to humiliate you in 1 on 1 sex shows. Most of those models are professional webcam performers who specialize in virtually all types and niches of live porn.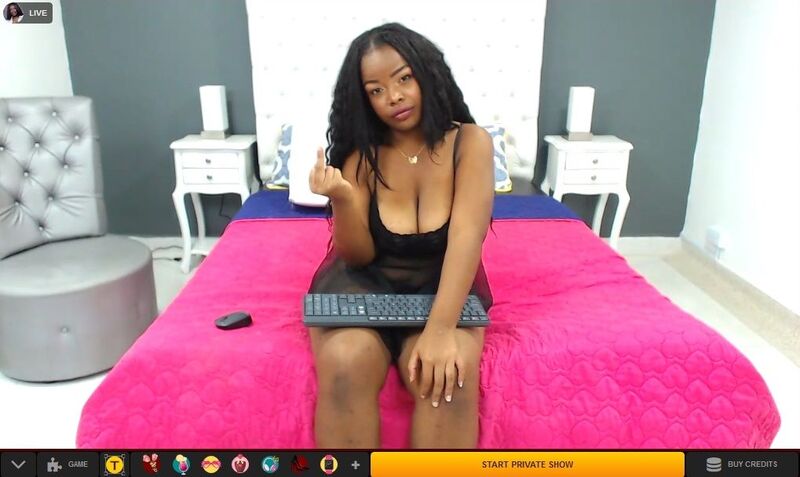 To find the right performer for a humiliation chat, go to the site's advanced search tool at the top right corner of the main page. Under the Willingness category, tap on Dominant and you will get to dozens of lewd girls with a stone-cold heart that will have no problem treating you as a subhuman.
If you are looking for a specific domme, you can cross-reference the Dominant subcategory with any of the other subcategories that appear on the advanced search, and thus, "construct" your ideal custom-made model. For example, you may look for a dominating girl who is blond, at the age of 30-40 with a hairy pussy, tattoos and piercings to punish and degrade you in private fetish chat.
Such a private chat on LiveJasmin costs $2.80 a minute on average. The minimum chat rate I found on the site stands at $1.10 a minute. However, take into account, that if you want your session to be fully interactive with cam to cam and bidirectional audio, you will have to add 1-2 dollars a minute for each feature.
What I like about LiveJasmin is its c2c technology which is fully responsive to mobile devices. This will allow you to enjoy humiliating fetish live porn cam sessions on the go.
---
Flirt4Free

Flirt4Free is another highly recommended adult cam site for interactive humiliation porn with 400-600 models online at any given moment, good hi-def streaming quality and a Fetish Community with performers who are highly dedicated to hardcore cam to cam sex.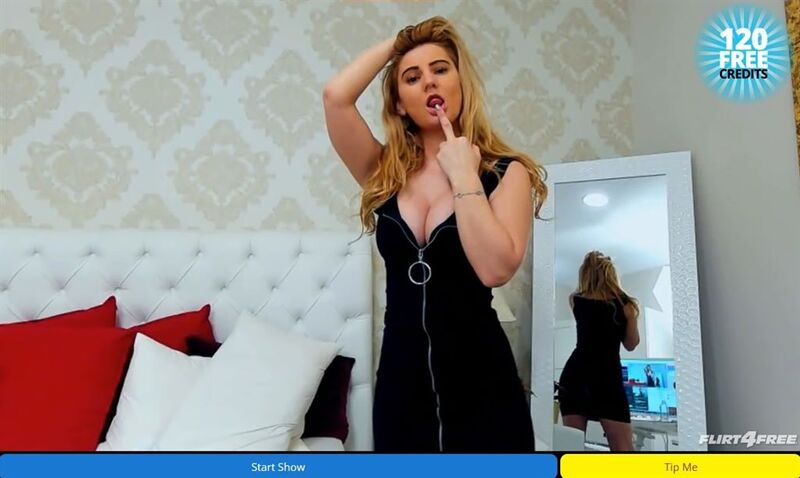 The site's Fetish Community hosts hundreds of cam girls with whom you can engage in many types of humiliation chats from Corporeal Punishments, Collar and Leash, Chastity Training, Pain and Punishment, Spanking and Discipline to thrilling SPH shows where your little pee-pee will become the subject of ridicule.
The average price of a one on one fetish chat on Flirt4free stands at $3.90 a minute. If that is a bit high for you, you will be able to find much more affordable cam girls who will charge you as low as $0.55 a minute. C2C is included.
You can also take part in Multi-User shows on which you will share the model with other submissive chatters anxious as much as you are to be put to shame. The rate for this type of chat is lower, but you will not be able to open your webcam, unless you are the one who has initiated the chat.
In my opinion the best feature on Flirt4Free is its loyalty program which allows you to accumulate points for using the site's premium services. These points can be utilized for discounts on credit packages and access to paid-for video clips.
---
Stripchat

A rising star in the sex cam industry, Stripchat is a freemium site with plenty of nudity in its +1,000 public chat rooms. Streaming quality is more than fair as many of the models use HD webcams. Those who don't, broadcast in 480p, but it's a really good 480p. Stripchat's 480p is better than some sites claiming 'HD'.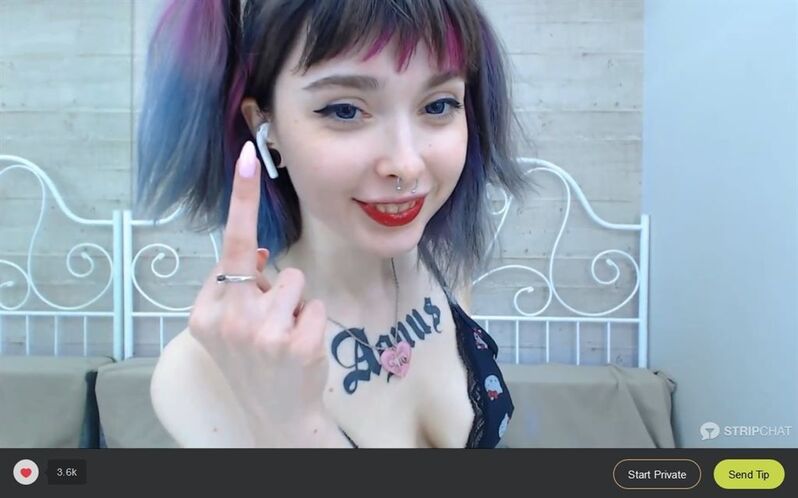 Stripchat does not have a special fetish section, but browsing over the site's hundreds of categories, you will definitely come across quite a few fetish performers who are into hardcore action including humiliation. Look for the All Categories page for the full list, which are arranged in alphabetical order. I recommend opting for Bondage, Dirty Talk, Domination, Hardcore, Mistress, and Role Play.
The price of a 1on1 humiliation chat stands at $3.80 a minute on average. The minimum rate for a private cam session is $0.80 a minute. For your information, models on Stripchat charge extra for c2c. The exact sum of money you will have to pay for the privilege of opening your webcam depends on each model individually. Some will ask the same price paid for a private sex chat. Others may ask 50-100 percent higher than that.
What distinguishes Stripchat from other live porn sites are its VR chat rooms. Just think how authentic, real and extremely insulting it is to be humiliated in a virtual reality environment. To start a VR sex chat you will need to get special equipment which can turn out to be a little expensive, but, believe me it's worth every penny. Been there, done that!
---
Cam4

An exceptionally large number of active models (around 1,400), free nudity in public chat rooms and HD streaming quality make sure every minute you spend on Cam4 will be utilized well, especially if you want these minutes to revolve around you being degraded by a sexy cam girl.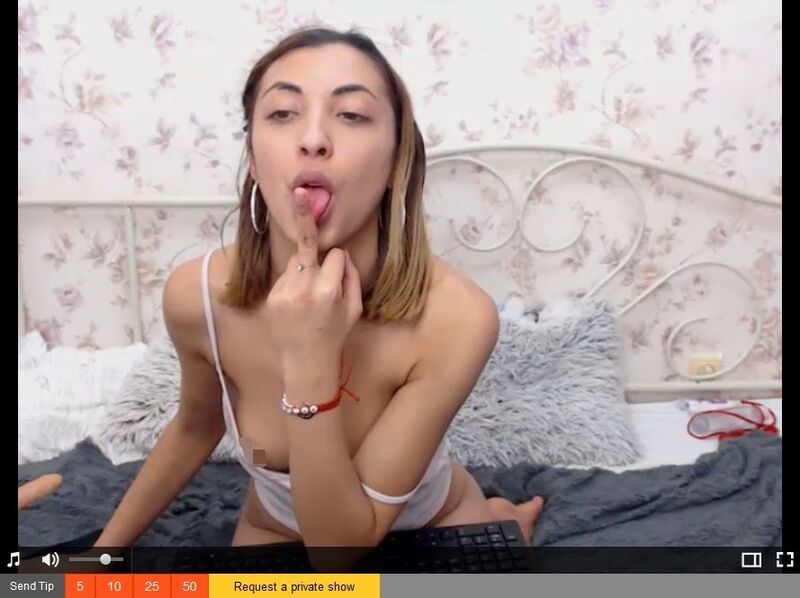 The site's performers are arranged in tags. You will need to go over them and pick the ones that are related to fetish shows. Press on See All Tags for a list of all the site's tags. The most relevant ones for webcam humiliation porn I found are Fetish, Spank Ass, Slave, Dirty, JOI. If you take the time to delve deeper, you will come up with a dozen more.
A 1on1 porn show on Cam4 is relatively affordable. The average rate comes in at $2.40 a minute. There are also models who will charge you as low as $0.50 a minute. With this rate, you can get humiliated on webcam for quite a long time without going broke. What you should be aware of is a 60-second minimum charge you are required to pay whenever you start a private sex chat.
Cam4 is a truly global adult cam site with performers from all over the world. It is the only site I know of that enables you to sort out performers not only according to their ethnicity and region (like most other sites do), but also according to a specific country. So if you want a dommes from, let's say, Malaysia to engage in hardcore cam to cam sex with you, you can try to look for her. There is no guarantee that you will find exactly what you are asking, but at least you have the option to search.
---
FetishGalaxy

If you are looking for xxx models who will reduce you to the nothing you are, what can be better than going to a site that carries the banner of fetish live porn? Welcome to FetishGalaxy, an adult video chat site wholly dedicated to hardcore webcam sex.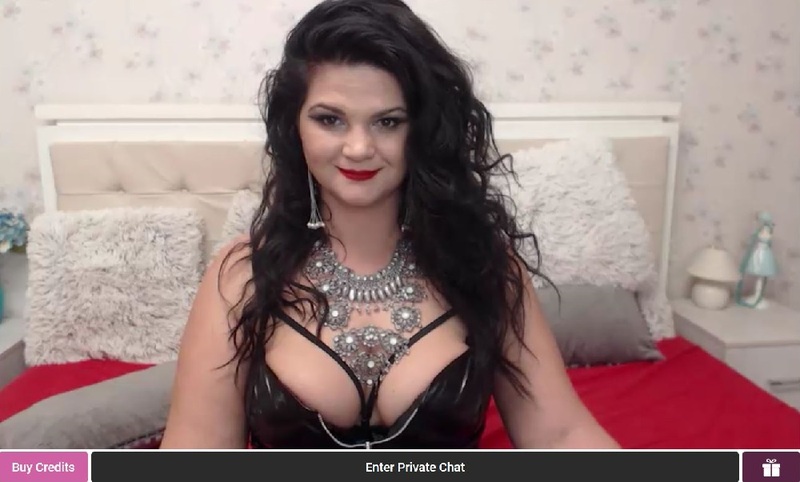 FetishGalaxy hosts a relatively small number of cam girls at any given time. Expect around 100 girls always online. But each and every one of them is an expert in her own right when it comes to tying you up, causing you pain, dominating your body and soul and of course cruelly robbing you of your self-respect as a human being in general, and as a man in particular.
A short glimpse at FetishGalaxy's fetish categories and you will be able to come up with plenty of potential xxx models for a humiliation chat. You can opt for Findom if you enjoy letting a girl empty your pocket living you destitute. In the Cock and Ball Torture category, you will meet pain expert ladies who will smash your genitals. Under the Orgasm Denial category, you will run across doms who will assume control over your most basic bodily functioning, such as ejaculation. Last but not least, you will find a category 100% dedicated to Humiliation.
A private sex chat with a fetish specialist on FetishGalaxy costs $2.50 a minute on average. The minimum price for a 1 minute chat is $1.00. Cam2cam is included.These are, in fact, excellent live porn prices that will enable you longer cam sessions without selling your house or going to the bank begging for a loan.
FetishGalaxy's relatively cheaper chat rates come at the expense of streaming quality. Most of the models on the site broadcast in SD. If you can live with that, you can take part in thrilling interactive hardcore shows and still save some money for a few more sessions later on.
The best feature FetishGalaxy offers its users is a lucrative loyalty program. Using the site's premium services raises your membership status and brings with it all kinds of perks including free time in private sex chats and discounts when buying new credits and using premium features.
---
A Few Final Words
The 5 cam sites mentioned in this article will provide you with endless opportunities to experience ridicule and contempt from sexy cam girls. You can be positively sure that you are not the first person nor are you going to be the last to undergo degrading treatment from these girls. You will find women with plenty of experience when it comes to dealing with servile men such as yourself.
I promise you they can tame anyone no matter how tough he thinks he is. Give them a couple of minutes in a private chat and they will turn the mightiest lion into a tiny mouse. So get ready to shed all your masculine protective layers, because sooner than later you will become a shadow of your former self.
Sounds good to you? Great! Don't waste precious time. Go to one of these sites and find the dommes destined to deprive you of your manhood making you a whining wimp.
To conclude, if I had to choose one cam site out of the five I mentioned above for the ultimate live porn humiliation adventure, it would be LiveJasmin. This site hosts the hottest girls and offers the best streaming quality. This is where you should go to get yourself fully degraded when you feel you deserve it.
Review of 5 Leading Cam Sites Offering the Best Humiliation Chat Rooms
- Reviewed by
hdcamsites.com