6 Best Sites for Exciting Cam2Cam JOI Video Chats
You have been jerking off for eons and all has been quite well physiologically speaking. Yet, you were always left with the feeling that something was missing; you did maximize the act. Had you only had an experienced and sexy woman by your side to slot the final piece of the puzzle into place, your solo sex life would have been much better. The good news is that the sex cam world is coming to your aid with plenty of JOI cam girls ready to lead you to the blissful realm of perfect self-pleasuring. In the following article, I will review the web's 6 leading JOI live porn sites where you can meet these girls.
LiveJasmin

It will not be an overstatement to say that LiveJasmin is the ideal (or close to ideal) site for cam2cam sex chats. Its more than 1,000, always online, beautiful xxx models are mostly professional performers, and the large majority of them use HD and full HD webcams, making every porn show an all-sensory experience you will hardly find any place else.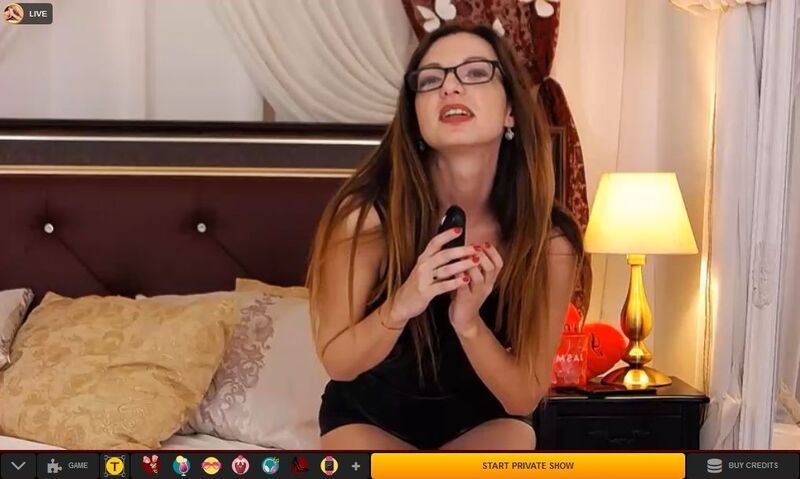 The site's advanced search tool will easily direct you to models capable of giving thrilling hardcore shows, live JOI porn in particular. What you have to do to reach those models is refer to the Category column on the search menu and select Fetish. You can also add to your preferences the subcategory Dominant to get to authoritative girls who will be assertive enough to educate you in the occult ways of masturbation.
A one on one JOI chat on LiveJasmin costs $2.80 a minute on average. The cheapest model on the site will charge you $1.10 a minute. Take into account that if you want to have a c2c sex chat with the model so she can be more specific with her JOI instructions after seeing your erect dick, you will have to add another 1 - 2 dollars a minute (depending on each model's personal rate). The same goes for 2-way audio in case you are interested in letting your model-teacher hear you stroke it.
What I really like about LiveJasmin, apart from its unparalleled streaming quality, is its promotional offer for new users. Once you sign up for the site, you will be shown a wheel of fortune to spin. Almost all results yield a credit bonus which can reach up to 100%. This bonus will be applied when you make purchase site credits.
In addition, LiveJasmin is one of the very few sites which enables c2c sex chats on mobile devices. Users can interactively engage in JOI cam chats on the go. I cannot think of a better place to jerk off in front of a webcam girl than my private car in the parking lot in the morning right before I enter the office. You should try it.
---
Flirt4Free

With 400 to 600 gorgeous models in hi-def chat rooms always available, and a whole section dedicated to fetish live sex, Flirt4Free is definitely worth your porn time, whether you are into hardcore c2c shows or not.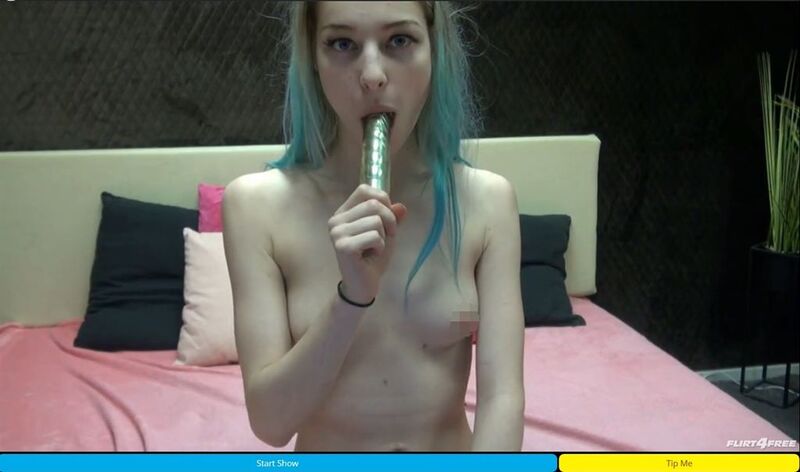 In Flirt4Free's fetish section, called the Fetish Community, there are hundreds of active chat rooms arranged in more than 50 different kinky niches, including a special one dedicated to jerk off instructions.
But there are also other niches where you will definitely be able to find a seasoned online instructor for a JOI live chat. I am referring to Orgasm Control, Chastity Training, Discipline (proper masturbation demands much discipline and self-restraint), Role Play and of course Medical (what can be kinkier than a webcam nurse treating your dick so it can ejaculate more effectively).
A one on one sex chat with a JOI expert on Flirt4Free costs $3.90 a minute on average. The minimum show rate I came across when I was checking the site was $0.55 a minute. Cam2cam is included in these rates.
What makes Flirt4Free a great sex cam site is its loyalty program, called Flirt Rewards, which gives you points for spending credits and using the site's premium services. These points can be utilized for discounts of future purchases, free access to paid-for video clips and other benefits. Repeat users will find this loyalty program highly rewarding.
---
Stripchat

Close to 1,500 live xxx models always online, abundant free nudity in open chat rooms, and awesome hi-def streaming quality make Stripchat a top-notch live porn site in the cam2cam sex industry.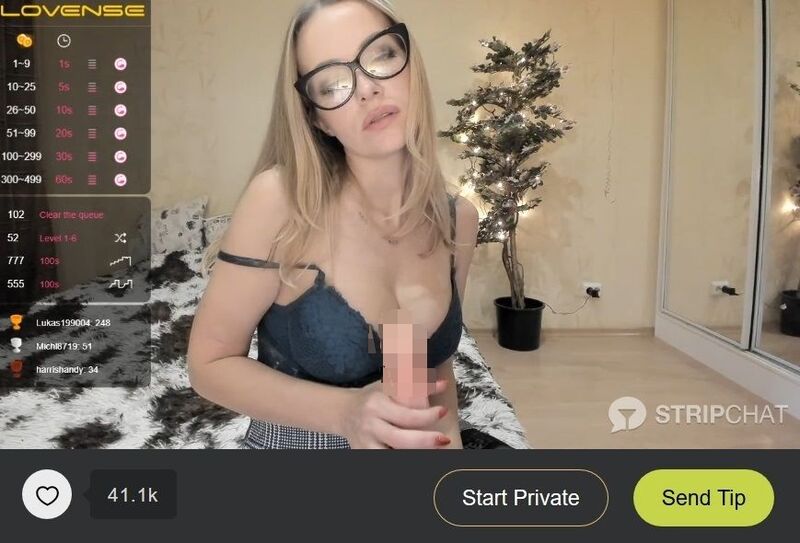 To find a potential JOI cam model, you should access the site's All Categories page. It contains excellent hardcore porn categories relevant for anyone seeking masturbation tips. All the categories are arranged in alphabetical order simplifying the search process.
I would recommend the following categories: Dildo, Domination, Hardcore and Role Play. I am sure you will be able to come up with your own ideas after running a quick search.
For a private JOI chat with your favorite model, you will have to pay $3.80 a minute on average. The cheapest rate on the site stands at $0.80 a minute. These prices do not include c2c, which may make the show 30-50 percent more expensive. It all depends on the model. Some will not charge extra for the privilege of opening your cam. Others may impose a minimum duration rate for each chat. You will get all the details before you start a private chat.
What sets Stripchat apart from other cam sites are its VR chat rooms. Imagine how fun it is to engage in a JOI chat in a virtual reality setting. Everything becomes so real and vivid. I have no doubt that a VR session with the right girl will turn you into an expert masturbator.
Stripchat's VR section populates 10-20 performers most of the day. Go there and find your ultimate jerk off teacher.
---
Cams

Cams always has between 400-500 models online, and offers high definition live cam to cam sex shows with plenty of categories to choose from, including all sorts of kinks that will deliver to you electrifying hardcore live sessions.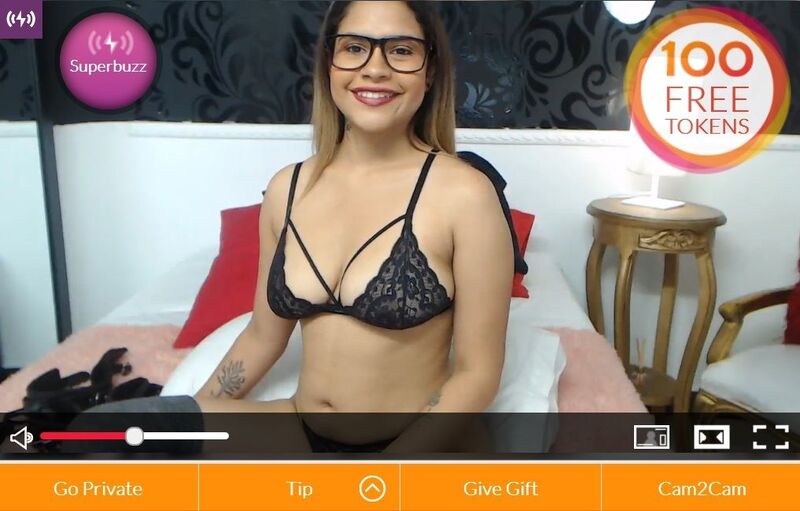 If you go over the site's kinks menu, you will come across a big Masturbation category containing hundreds of models who know a thing or two about beating your meat. Obviously, this is where you should be heading to find a feminine partner for a 1 on 1 cam2cam JOI show.
Such a show will cost you $3.00 a minute on average. You will be able to find less expensive models who charge $2.50 a minute. Take into account, though, that for a c2c chat, you will be required to add 10 tokens a minute. In real money terms, it is approximately $1.00 more.
There is a another option available to you in case you are short of cash. Instead of a private sex chat, you may opt for a Party Chat, which is usually 20-30 percent cheaper. However, you will have to share the model with other horny users. That is not necessarily a bad thing; a collective JOI session can make you a lot smarter as you will learn from others' intimate insights.
Cams is truly committed to the interactive live sex experience. Its Connexion features allows the model to stimulate your dick the same way you can stimulate her pussy. Bi-directional stimulation adds a whole new dimension to every JOI cam2cam chat.
---
BongaCams

Are you looking for European and Russian beauties, tons of free nudity, hundreds of sex categories of any theme that can cross your mind, and good streaming quality? BongaCams is where you should go.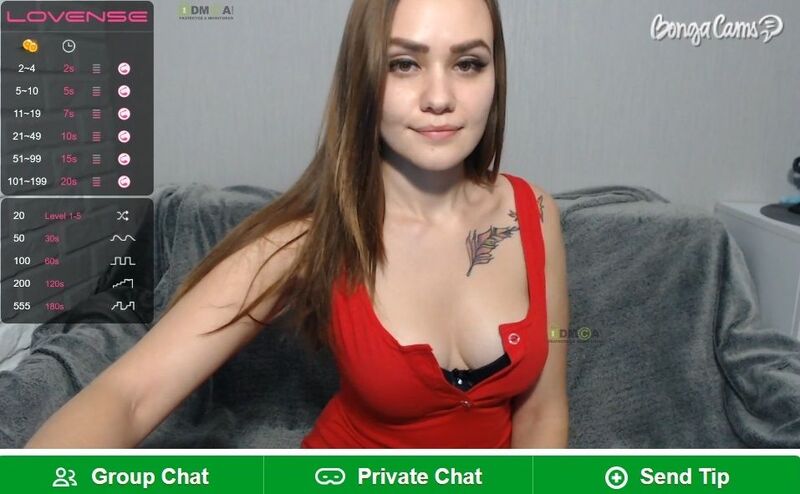 What about jerk off instructions? BongaCams is a freemium cam site which is based on sex tags. You will have to browse through the tags to get to the ones that are fetish-oriented and include models willing to go on a JOI live chat with you.
Worry not, you will not need to put too much effort in your search. One of the first tags you will run into is Masturbation and it contains hundreds of chat rooms with girls who will have no problem showing you the best way to spank your monkey.
There are other tags that will interest every student of the masturbation arts, like Dildo Play, Handjob, Rubbing, Cumming, Jerking, Ejaculation, etc. Each of these tags houses dozens and even hundreds of chat rooms (Some of the tags overlap) and many more users. So brace yourself and get your dick ready (including some lubricants) for plenty of action.
One on one sex chat rates on BongaCams are the same all across the site. All models charge $4.50 a minute. Be advised, the model's performance during a Private Chat can still be spied upon by other users. If you are zealous about your privacy, you should opt for a Full Private Chat which is impervious to voyeurs. However, the chat rate increases by 50% a minute.
BongaCams has a great reward program called Cashback. Every week, a user who has spent the largest number of tokens is entitled to a bonus of 200 tokens. Second and third place get 150 and 100 tokens respectively. Forth place enjoys a bonus of 50 tokens. Fifth place receives 25 tokens. So don't waste your time, go learn how to jerk off, be generous to your model-tutor, and then be rewarded for that.
---
FetishGalaxy

FetishGalaxy hosts around 100 live performers at all times. Needless to say that this is a small number compared to other cam sites. However, each and every one of these performers is a fetish expert on a site that is 100% hardcore-oriented.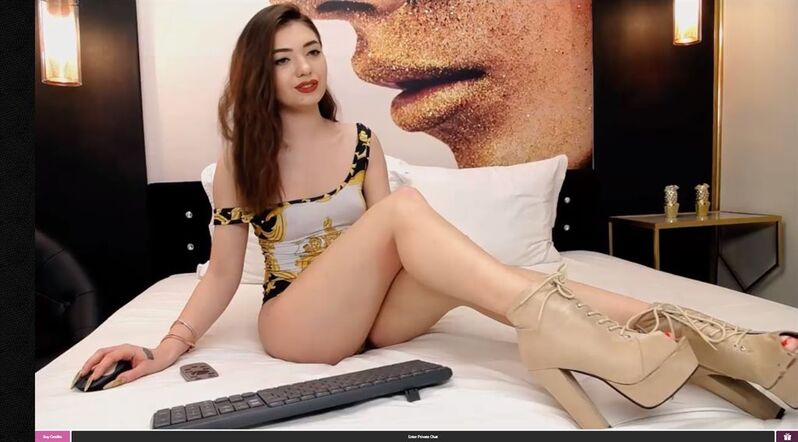 When thinking about it, what can be better for men seeking professional masturbation counseling than a site that cherishes perversion, deviance and sexual decadence (in a good sense) such as FetishGalaxy?
Many of FetishGalaxy's kinky categories will make every masturbation student feel at home. On top of that, the site offers a special Jerk off Instructions category with webcam models ready to engage in a live cam JOI session at every given moment.
Such a 1 on 1 session costs $2.50 a minute on average. If you spend some time searching, you will find models ready to entertain you in a private chat for $1.00 a minute - quite cheap in comparison to other live porn sites.
But these cheap rates demand a sacrifice. In fact, HD streaming is not prevalent on FetishGalaxy as many of the models use SD webcams. If you are willing to settle for a less than perfect broadcasting quality, you will benefit from lower chat rates that will enable you to enjoy longer fetish live sessions without risking bankruptcy.
FetishGalaxy offers its users a lucrative rewards program based on their purchase volume. The more credits purchased, the higher their membership status becomes. Higher membership status entails benefits such as a credit bonus for every new purchase. Repeat users will find this rewards program to be highly beneficial.
---
A Few Final Words
A wise man said (and I tend to agree with him whoever he was) that masturbation is the best sex experience a man can have as it enables him to copulate with his ultimate object of desire - himself.
Now, if masturbation is such a great act, why not upgrade it by utilizing the vast knowledge that webcam girls possess. Getting live jerk off instructions from these sexy experts, will not only be great fun, but it will also spur your self-pleasuring moments to new heights you never knew existed before.
The 6 live sex sites I relate to in this article will offer you the most exciting, and more importantly, the most educating JOI live chats. If I had to choose one of them that is better than the others, it would be LiveJasmin. Supreme high definition streaming quality and the professionalism exhibited by its performers put it one step above the rest.
Review of The 6 Best Sites to Take Part in Thrilling C2C JOI Shows
- Reviewed by
hdcamsites.com