Cam Sites with Best Bonus Offerings to Members
You know guys, there is no one who doesn't like freebies, and I am no exception. No matter how free the live cam site is, no matter how much nudity you can get without paying, if there is an extra something, we all want it. And if we are talking premium sex chats, then it's even more valid. So below, I will give you a snapshot of the best live cam sites that offer you those pampering morsels of largess.
CamSoda

CamSoda is definitely a site that likes to spoil you. Its offering of live shows is practically unrivaled. It has thousands of gorgeous models, free access to full nudity, hi-def streaming, cam2cam included in the chat price, and if that's not enough - it also gifts you credits.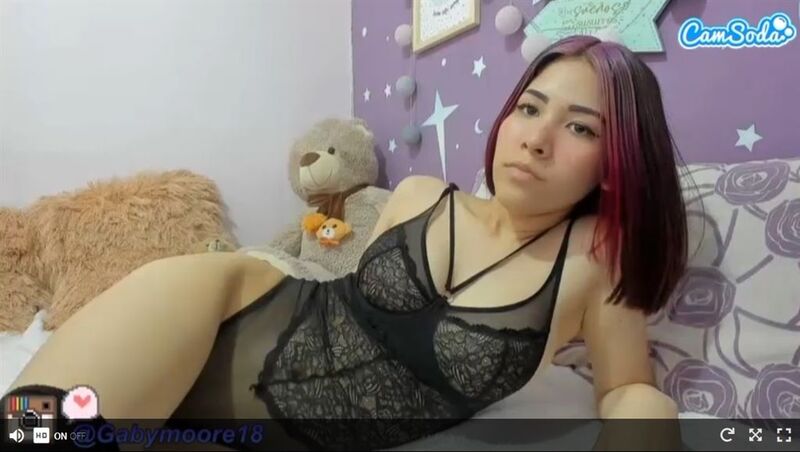 The predominant majority of models on CamSoda are amateurs and you can find hundreds of them on line at any given moment. They all are gorgeous and obliging, eager to please your every whim. Fetish, dildos, masturbation, humiliation, findom - whatever you fantasy you may have, will be catered to here. Most of the performers stream in HD of at least 720p.
The platform allows you to watch the shows for free. You will need to pay in two cases - either to tip the models or take them private. Anyway, despite the option to enjoy the free shows as a guest, it's worthwhile to sign up and become a member.
The site spoils its members with a generous free credit bonuses which may be spent on tipping or private chats. After you sign up and verify your credit card, you immediately get a bonus of between 25 to 100 credits. The sites changes it's free introductory credits amount throughout the year.
If you decide to get the monthly $19.95 package, you get 200 credits which is roughly worth $20. For that, you go ad free, can privately message the models and anonymously tip them. The payment is renewed automatically every month, but you can cancel it.
So the cheapest rate starts at $0.60 (equals to 6 tokens) a minute and the average stands at $3.00 (30 tokens) a minute. All major credit cards are accepted, in addition to numerous alternative options like cryptocurrency and PayPal.
My 2 pence: If you don't mind the somewhat unfriendly navigation, this may be the best live cams platform there is online.
---
LiveJasmin

LiveJasmin is definitely one of my favorite premium sites due to its amazing look & feel. All models look like high end escorts, working from a gorgeously designed studios. However, those babes won't let you enjoy their shows for free - maybe just a short sneak peek at best. To actually engage with them you will have to pay.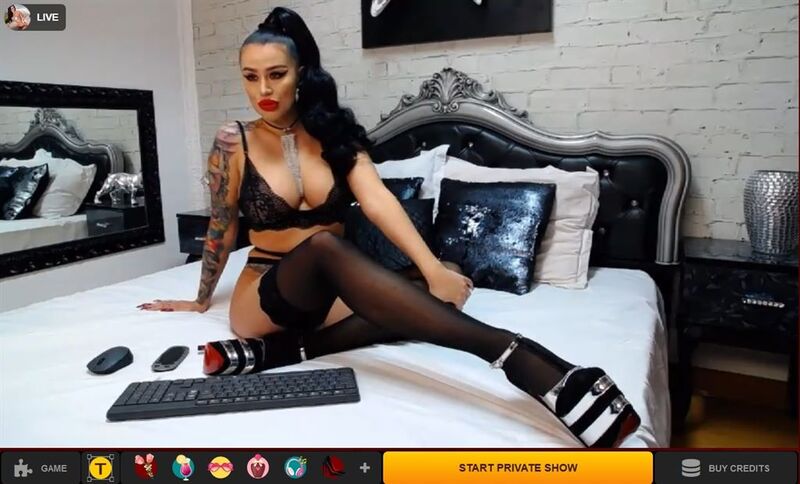 LiveJasmin always has over a 1000 models online. In addition to their personal attributes, they all stream in high definition (of at least 720p). Cam2Cam and 2way audio are an additional charge, to the standard chat rates, though. It's around $1.00 a minute each. The cheapest chat rate starts at $1.10 a minute and the average hovers around $2.80 a minute.
However, the site is very generous with the bonuses it dishes out to its members. When you sign up, and validate your credit card (without paying yet), you will immediately receive a 9.99 credit bonus. On top of that, you get 10 sneak peeks of 20 seconds each into any show. These peeks basically give you an opportunity to make a quicky choice, without paying or using your bonus credits to zoom in on a desirable cam girl.
Want more freebies? Then spin LiveJasmin's Wheel of Fortune which may increase the number of the credits you are about to buy by up to 100%. Meaning, you can potentially double the credits for the same money.
This platform is not the cheapest when it comes to $/credit ratio which is about $1.13 per credit. However, the bigger package you buy, the cheaper it gets.
One word about the payment system: the site is totally secure and accepts all major credit cards in addition to numerous alternative options like PayPal, alt-coins and brand gift cards.
My 2 pence: if money is not an object, LiveJasmin should definitely be an option to quench your thirst.
---
Flirt4Free

Flirt4Free is a premium site with a nice selection of pretty live cam babes. Although the number of performers is not huge, just around several hundreds actively online at all times, those that are there, are all putting up superb adult shows. If you are a fan of kink, this site might be particularly good for you, because it has some sort of fetishy tint.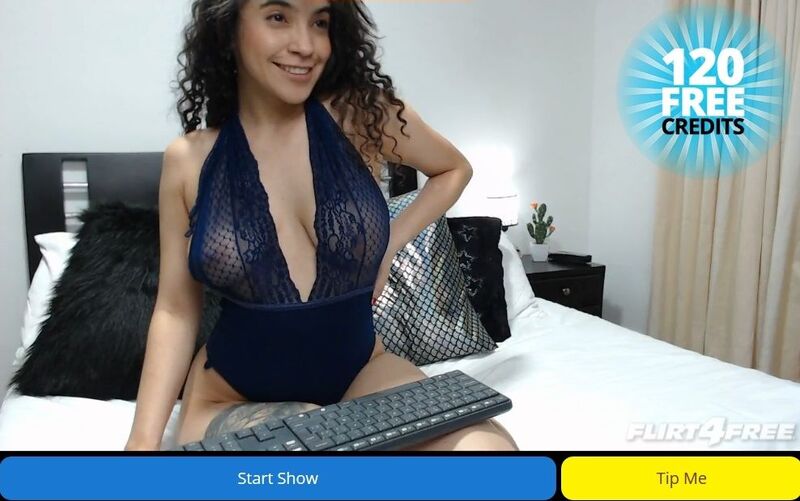 So the models are nice and obliging, the set up is mostly made up of natural surroundings and the shows are a notch above the usual with some kinky overtones. You will see lots of leather, bondage, and heels, in addition to dildos, lovense toys, masturbation and other staple acts.
Most of the performers stream in hi-def of at least 720p. If you hover the mouse over a room, its menu will show if the cam room is streaming in HD. On this site, cam2cam and 2way audio are included in the chat rates.
So the prices start at $0.55 a minute with an average being around $3.90 a minute. If the girl has a 'Premier Chat' tag on her room, she's a popular performer in higher demand and may charge more.
Flirt4Free is one of the more generous sites when it comes to freebies and likes to spoil its members. After you sign up and verify your credit card (no purchase needed yet), you immediately get 120 credits as a welcome bonus. If you bring in a friend who also validates their card, you are gifted another 50 credits for loyalty. As you go on and finally purchase a package - the bigger bundle you buy, the more bonus credits you get.
However, you get the best bargain by becoming a VIP with a monthly $39.95 fee, automatically renewable each month. In addition to various perks of ad-free experience, private messaging etc, you also get 150 bonus credits, accruing monthly as well. The price of a credit, when you purchase a package, is reasonable and stands at $0.11, with an average cost of a sex chat being around 35 credits a minute ($3.90 divide by $0.11).
The site's transaction tech is totally safe and it accepts all major credit cards in addition to alternative methods like PayPal, checks, brand gift cards and Bitcoin.
My 2 Pence: There is 'too much of a good thing' in a positive context and Flirt4Free is certainly it. They don't pinch their pennies and spoil you as much as they can.
---
ImLive

ImLive is one of the more established premium cam sites online. It hosts hundreds of gorgeous models at any given moment, doing amazing cam shows and chats. Another major boon of the site is that it's one of the cheaper in the premium genre. So it won't make you go bust. As with other counterparts, the free access to full nudity is limited.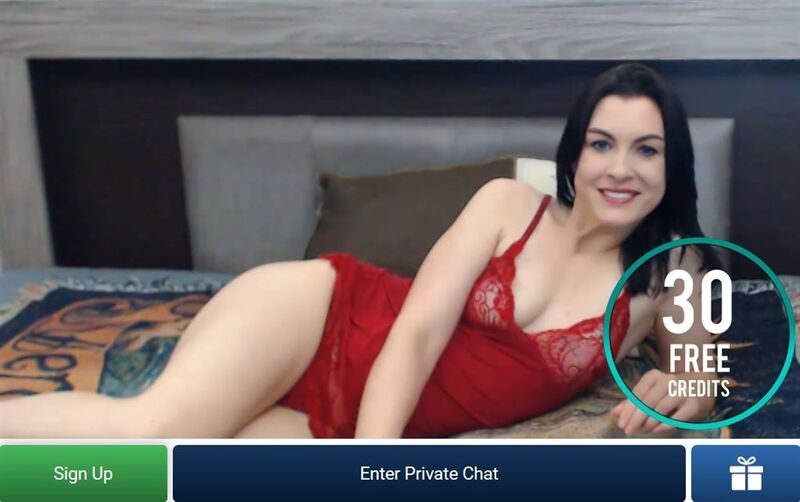 The site definitely works hard to rev up your interest and nether bits, so beyond the traditional shows, it keeps you entertained with a free and paid multi-viewer feature (peeking into multiple cam rooms), monthly video contests, where you can vote for your favorite cam performer, pornstar shows, and the option Fulfill Your Fantasy by posting your most desirable kink on the platform, with babes vying to do it for you.
The aesthetics of the models - both girls and males - is very high end. They are sleek and neat, always at your service to make your fantasy come true. However, the navigation on the site is a bit cumbersome. Best thing for you is to go "Discover Membership" and try to find your way there.
Despite the standartization of the models' looks, the video streaming quality requires further upgrade. Over 50% of the performers stream in hi-def of at least 720p, which means 40%+ still do low res. To be improved, surely.
The pricing here is really easy and simple: $1.00 =1 credit. The cheapest chat starts at $1.00 a minute and the average goes for about $2.25 a minute. C2C and 2way audio are included in the chat rates. The transaction tech is secure and you can pay with all major credit cards and various currencies (dollar, euro, GBP, Japanese Yen and more), in addition to PayPal and alt-coin PumaPay.
So what freebies can you get as a member. Well, the start of every private show is free. You won't be charged for the first 20 seconds of a show. On top of that, you get free credits and treats according to the value of the package you. For example, a $25 package will land you 4 credits and 4 treats, and a $100 one, will award you 15 credits and 15 treats. However, these perks are not a fixed feature and may vary daily.
Treats are another version of bonuses, but they are not equal. 10 treats =1 credit. You can either use them for different stuff like recorded videos, celebrity cam girl shows, or to just transfer them to credits. The site may award you those treats for any occasion: new member, birthday, weekly spoil, just to make you more active and get you to spend.
My 2 Pence: nice site, good sex shows, reasonable prices. Not particularly friendly navigation interface and overwhelming info. Unless you are a fan, there are better destinations for your hungry cock.
---
LivePrivates

This live cam platform is one of my favorites as well. If you shell out your hard earned dollars, you better get superb product, and LivePrivates certainly doesn't disappoint. After you become a paying member, you get an access to sublime aesthetical models who are only so eager to satisfy your craziest fantasy. The site is a premium one, so you don't get to watch any full nudity for free. However, after your credit card gets validated and you purchased some credits, this webcam paradise will open its heavenly pleasure gates wide before you.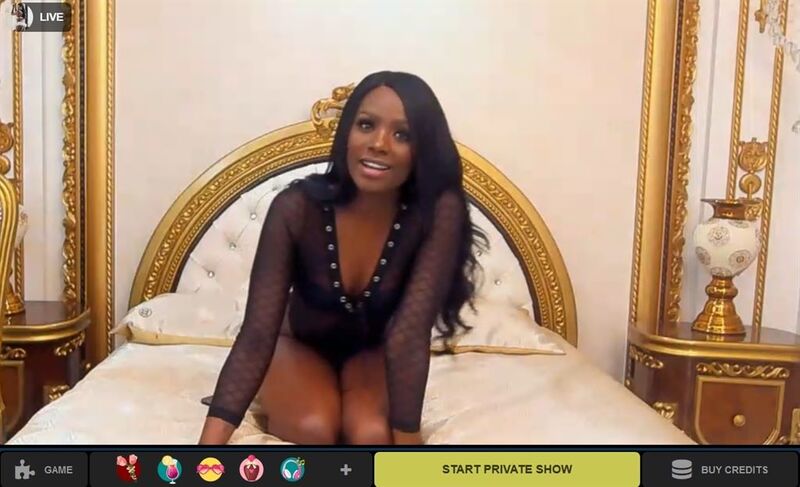 So guys, if you like expensive looking escort-esque seductresses you can certainly find them on LivePrivates. I can't even call them 'babes' because they are totally in a league of their own. They "look & feel" pricey, but no fear, it's just the ambience - they are actually very affordable. All of them stream in high definition of at east 720p, so it's not even an issue here.
The navigation is not to be discussed even, because the moment you load the site - all categories are just in front of you. So you can't really get lost.
And if we are talking about that, the chat prices start at $1.00 a minute and on average are around $2.70 a minute. The cam2cam and 2way audio are an additional $1.00 surcharge it. But hey, it may be worth it. The cost of a token stands at $1.08 (based on the biggest package on offer).
So what kind of perks are you getting here? Lets start with a welcome bonus of 9.99 credits (worth about $10.00) after you validate your credit card (don't have to buy anything yet). In addition, you also have a Wheel of Fortune which may up to double the amount of credits you get, after you purchase a package.
Another pampering feature is performers time-limited Sale, held from time to time, slashing the show tariffs, so if you are really craving this 1-on-1 cam chat with your chosen angel, but don't want to break the bank, follow her sale schedule and jump in.
The site is secure with regard to money transfers and works with all major credit cards and alternative methods like crypto, PayPal and wire transfers.
My 2 Pence: go for it, if money is not an issue!
---
Conclusion
This article has offered a glimpse into the 5 cam sites that offer the best freebie perks to members. Some of the platforms are freemium and some premium. All were chosen based on the quality of the performers, video streaming, user-friendliness, creativity of entertainment. All are superb and pampering.
However, at the end of the day, there is a fundamental calculation of value for money, or in this case value for free. And here the decision is unequivocal - my first prize goes to CamSoda.
Because no matter how you look at it, you get to engage with divine models for free, and even get bonuses for it. Paying later and getting more spoils it totally optional.
Review of Best Cam Sites Giving Away Free Credits
- Reviewed by
hdcamsites.com