7 Best HD Cam Sites for Private Sex Chats Paid with a Credit Card
Although there are other paying methods people use for live porn chats, the most common one is a credit card. In the following review, I will focus on the 7 leading credit card accepting cam sites. You will be able to read about the card types each site accepts, credits/tokens packages offered to paying users, and billing support options. To give you the whole picture, I will also cover the private sex show rates on each sites.
LiveJasmin

It is almost a consensus among users and experts in the sex cam industry that LiveJasmin is the top adult chat site on the web. Its streaming quality is impeccable with most of its performers broadcasting in HD (720p) and full HD (1080p). The performers themselves are so lovely that you can stare at them for hours and still ask for more.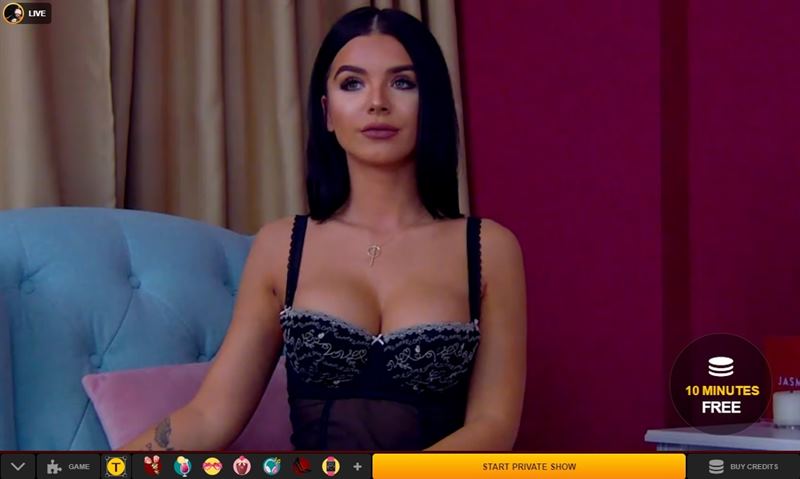 You may enter the site and roam around its public chat rooms with no need to register. However, if you want to chat with the ladies, you will be required to open a free account. If you want to take one step further and engage in a cam to cam sex chat, you will have to buy site credits.
Using your credit card, how much will you need to pay, and what will you get for your money? To begin with, just by validating your credit card, you will be entitled to a bonus of 9.99 credits. As to actually buying credits, exact rates are shown below: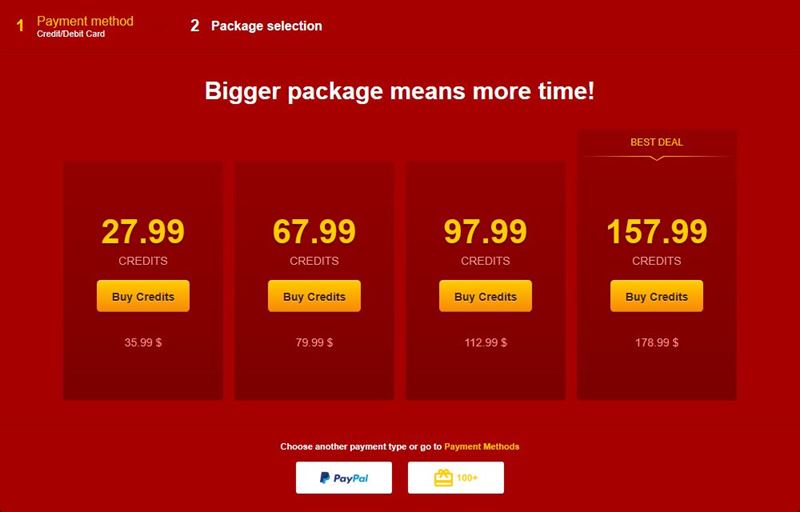 A quick calculation shows that 1 credit is worth $1.13. I have found that the average real money price of a 1-on-1 sex cam show is $2.80 a minute. The cheapest rate I found stands at $1.10 a minute.
However, these are not final prices. On LiveJasmin, you may have to add 1-2 dollars a minute (depending on each performer's individual rate) for a cam to cam sex chat and the same sum to include 2-way audio in that chat.
LiveJasmin respects a variety of credit cards, among which are: Visa, MasterCard, Electron, Visa Bleue, Maestro, Discover and JCB.
If you encounter any unresolved billing issues, the site operates a special phone line dedicated solely to billing support. You can also use their 24/7 online chat or send an email.
What I like most about LiveJasmin is its advanced c2c apparatus. It is one of the very few sites that enables its users to conduct cam to cam sex chat on their mobile and, thus, enjoy interactive live porn sessions on the go. So even if prices seem a little high, your time on the site is worth every dollar you will spend.
---
CamSoda

Plenty of free nude shows given by absolutely breathtaking and liberal xxx models and more than a thousand tags with all the sex themes you can think of - that's what awaits you on CamSoda. Although much of the activity on the site is based on tipping in open chat rooms, there are also private live sex shows users can engage in with any performer they like.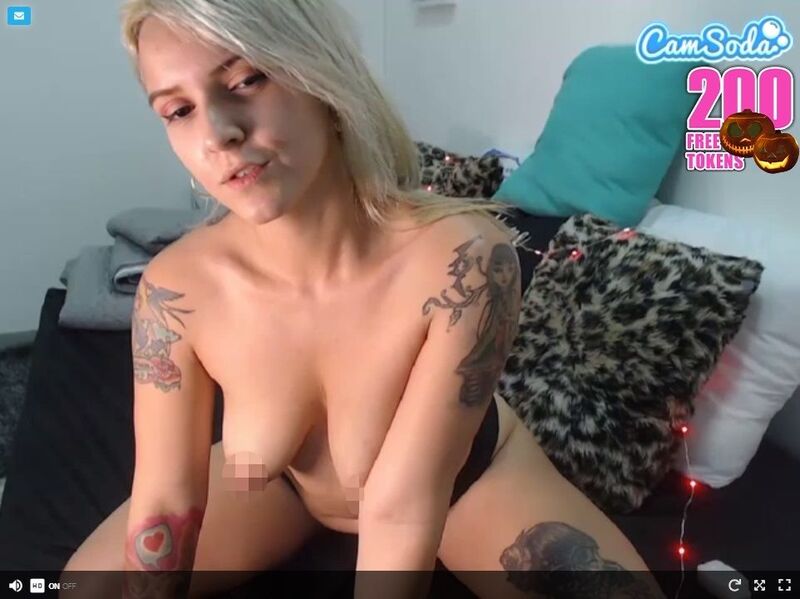 Choosing to buy site tokens with a credit card among other payment options available to you (PayPal, Cryptocurrencies and wire transfer / check), will get you the following: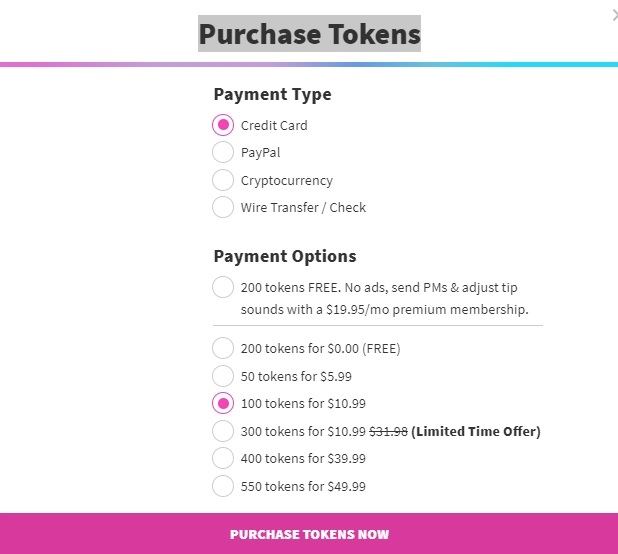 New comers for whom it is their first purchase will enjoy a starting bonus of 200 tokens plus a specific bonus based on the package they will choose to take.
As a whole, a site token is worth ¢10. A private session with an xxx model costs $3.00 a minute on average. The cheapest rate I found, after running numerous checks, stands at $0.60 a minute. Camera to Camera does not requite extra tokens.
Card types CamSoda works with are Visa, Electron, Bleue, MasterCard, Delta, Maestro, Discover, Diners and JCB. CamSoda is one of the few adult cam sites that accepts American Express.
The site has a section dedicated to billing support with phone numbers and email addresses of payment agencies. In the case of credit cards, the relevant agency is Epoch. The Contact Us email address offered to users is for technical support only.
In my view, the most interesting feature on CamSoda appears on the homepage. The preview galleries simultaneously display a video feed of what is currently happening in public chat rooms, giving users an all encompassing view of the site's action, making it easy for them to choose which room to enter.
---
Flirt4Free

With around 600 astonishing models performing online at any given moment and tons of chat options, Flirt4Free has rightfully gained its place in the live porn hall of fame.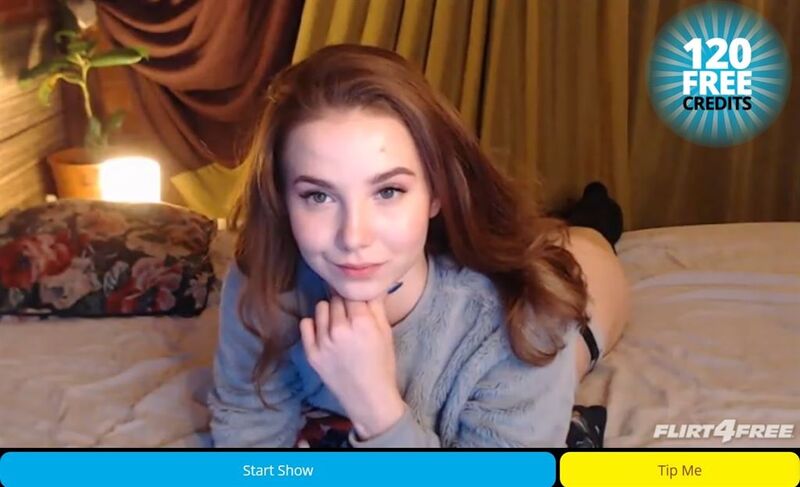 Users may choose to spend their time in open rooms, engage in private sex chats and enjoy multi-user and spy shows. Moreover, they can enter a Live Cam Mansion and peek all day long at sexy girls living their mundane and intimate lives (in the shower or in their bedrooms).
For these endless pleasures, most users choose to pay with a credit card. Rates are as follows: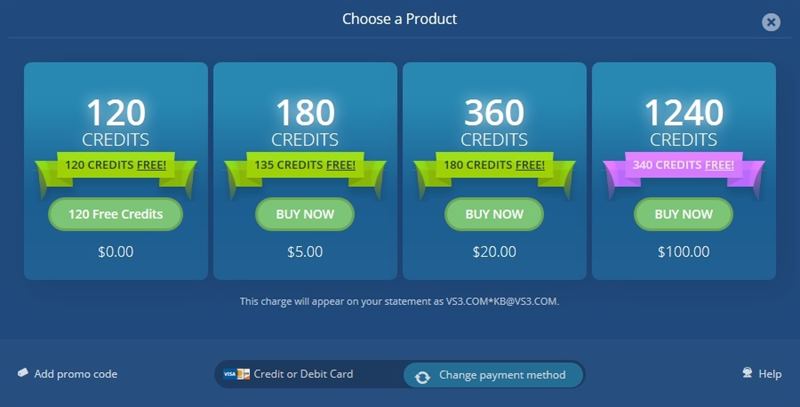 Just by signing up and validating your credit card, you will enjoy 120 free credits. When you start buying, you will get credit bonuses based on your purchase amount. These hefty bonuses are given to first-time buyers only.
In terms of real money, each credit is worth around ¢10. A one minute of a private sex show is estimated at $3.90 on average. The cheapest price you will find is $0.55 a minute. C2C is included.
Flirt4Free accepts Visa, MasterCard, Maestro, JCB and Discover. If you run into a problem with the payment process, the site's customer support can be reached 24/7 by email, post mail or on the phone.
To conclude, the best feature on Flirt4Free is, in my opinion, their loyalty program. It especially benefits regular users as it enables them to accumulate points when spending site credits. These points can be later used for private cam to cam shows.
---
LivePrivates

LivePrivates is a premium adult cam site with professional performers and the topmost streaming quality, all meant to provide you with the ultimate live porn experience. Every chat room you will enter occupies a gorgeous girl/guy/tranny ready to give you a good time in HD (720p) and full HD (1080P).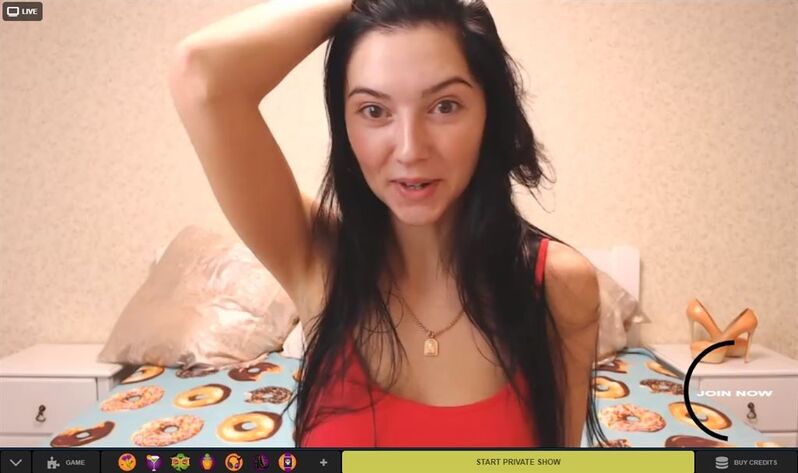 The site's open rooms accept everybody, signed and non-signed users, but to talk to the performer, you will need to register. A private sex chat necessitates credits which you can buy with multiple paying methods, such as a credit card, Paypal, Skrill, cryptos and even gift cards.
As a first-time subscriber, using a credit card, the most common paying method, you will be able to purchase the following packages: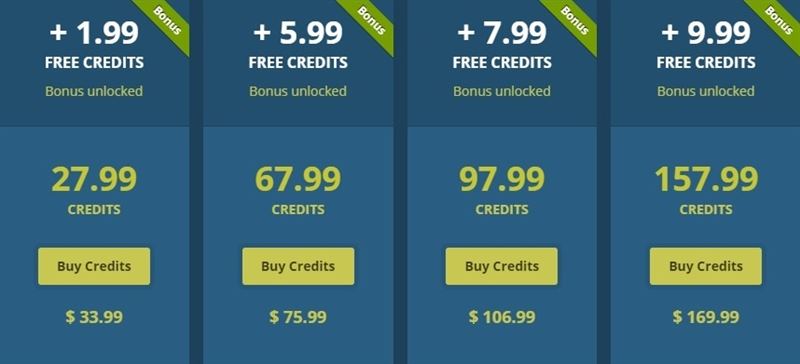 If we translate site credit money into real dollars, it turns out that a minute of a live private cam chat will cost you $2.70 on average. The cheapest rate you will be able to find is $1.00 a minute. Yet, Cam2Cam and bidirectional audio will cost an extra 1 or 2 dollars each.
LivePrivates accepts Visa including Electron and Bleue, Diners, MasterCard and Maestro, Discover, JCB and UnionPay. The site has excellent customer service mechanism including 24/7 live support and a separate phone line dedicated to billing support.
LivePrivates is a really good place to enjoy one on one cam shows. The sites enable its users to activate c2c on mobile and not only on a computer. That means that you will be able to get interactive with your performer no matter where you are.
I must admit that the best live porn sessions I had took place while I was outdoors, in my neighborhood park (after finding nice and secluded places), on an empty railroad car back from work late at night and even in my car when I was stuck in traffic. There is no greater way to pass your time than seeing a beautiful girl posing for you in hi-def wearing her birthday suit .
---
ImLive

Wonderful site and chat room features make ImLive a place that is undoubtedly worthy of your live porn time. Apart from hi-def 1 on 1 sex cam shows, users will enjoy a free multi-viewer allowing them to peep at up to 6 performers' public rooms simultaneously with no need to spend credits. Opting for the paid multi-viewer will enable them to peep at private live porn chats as well.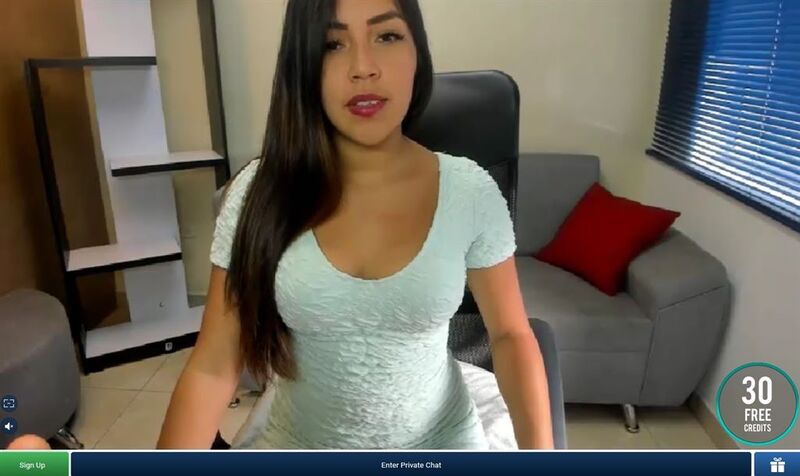 There are also monthly video contests on which users may vote for their favorite models. These contests revolve around exciting themes like 'Rolling Rubber Loving'. Through the Fulfill Your Fantasy feature, you can write a post, for the models' eyes only, in which you specify your hidden desires. You will then be contacted by a performer who will be willing to do such acts. To make a long story short, ImLive is a one big live porn amusement park.
Like other adult cam sites, ImLive gives credit bonus on your first credit card purchase as presented below: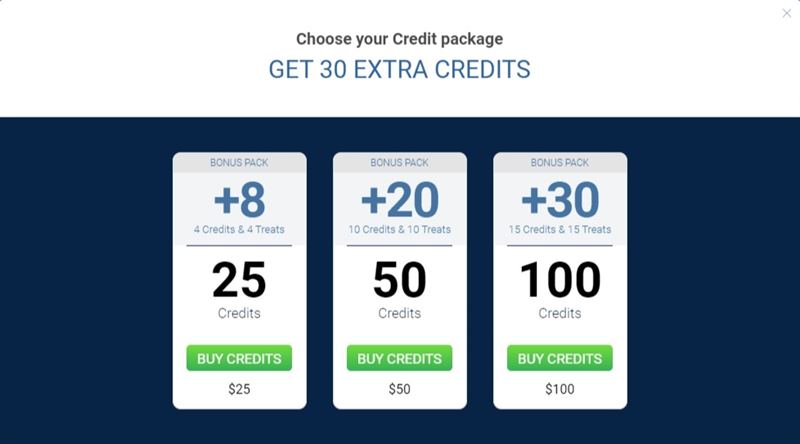 As to private chat rates, ImLive is a little cheaper than most of its peers with an average cost of $2.25 a minute. The cheapest rate stands at $1.00 a minute.
Credit cards the site respects include Visa, MasterCard, Maestro, Diners, JCB and Discover. Billing support is offered on email and on the phone. Around the clock live chat is available to Gold and VIP members (see below).
What distinguishes ImLive from its peers are its discount options. Many of its models run their own Discount Club where members can join on a 1-month or 2-month basis, and save on private chats with that model.
In addition, the site offers a hierarchical Rewards Program that determines members' statuses based on credits they have spent. On the top of the ladder there are Gold and VIP members who enjoy high discount rates when engaging in private cam shows (0.8 credits a minute and 0.9 credits a minute respectively). High membership status comes with additional benefits, such as discounts on watching top past live videos, full access to fully occupied chat rooms and online customer support.
---
Chaturbate

Chaturbate is, undoubtedly, the epicenter of free nudity sex cam sites on the web. More than a thousand tags help you sort through the thousands of online models, of whom, most are performing in explicit shows for free.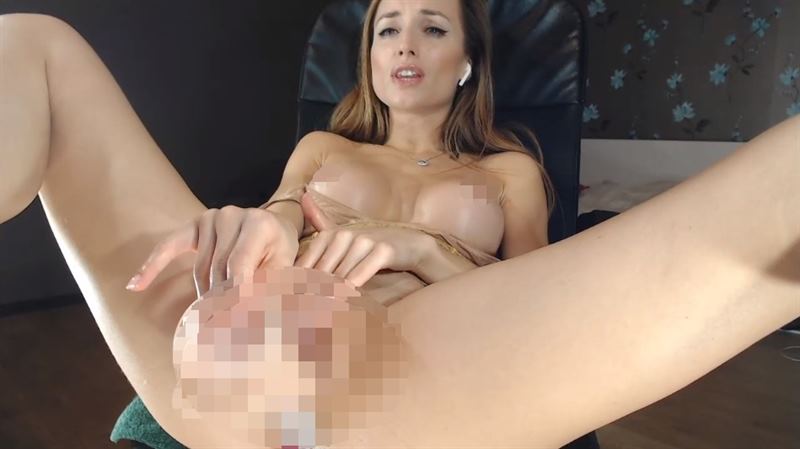 In fact, most of the action on Chaturbate happens in these public chat rooms that expose you to more pussies, asses and tits than you can count. But that doesn't mean you will not need tokens, either for tipping the performer in a public room, or for starting a private sex chat if you want to get away from all the commotion and watch a show in a quiter and more intimate environment.
Besides, Chaturbate also offers group shows with specific themes which require buying a ticket as well as spy and exhibitionist shows, that you will also need to pay for.
Credit card packages are presented below: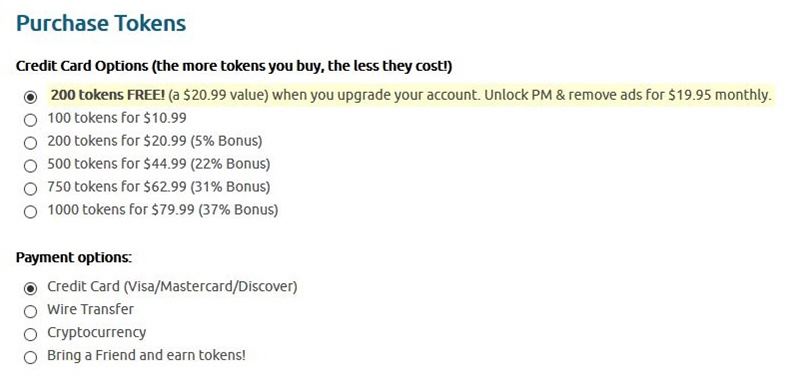 First-time buyers using a credit card are entitled to a bonus of 200 tokens which are worth $20.99. As you can see, 1 token is worth slightly less than ¢10. A 1 on 1 sex video chat with a Chaturbate model will cost you $2.70 a minute, on average. The cheapest rate the site offers will get you into a private show for only $0.60 a minute. Though, many performers ask that you commit to certain amount of time before they will start a show.
The cards you will be able to make your purchase with are Visa, MasterCard and Discover. Like CamSoda, Chaturbate accepts American Express.
Unfortunately, Chaturbate's customer support is far from being perfect. You will not be able to find live support or even a telephone number that will connect you to a representative. Your only option to seek assistance is via email.
All in all, Chaturbate is one of my favorite sites because of the huge number of stunning naked models it offers. You can spend days there and not exhaust your chat options.
Streaming quality is absolutely great. Most girls broadcast in HD, +HD and you may even find performers with 4k cameras (You just need to make sure you adjust broadcasting quality to maximum once you enter a chat room).
The only thing that bothers me a little about the site, apart from insufficient customer support, is that it is quite difficult to go on c2c with a model (You must sign up as a 'broadcaster' and overcome some technical issues technophobiacs such as myself may find to be a little challenging) compared to other live porn cites where the process is almost automatic.
---
MyFreeCams

MyFreeCams is considered a pioneer in the live porn world, being the first to offer free nudity in public chat rooms, since before 2010. Despite all the time that has elapsed since then, the site has managed to preserve some of its old appeal thanks to the vast number of incredibly beautiful and naked female models it has hosted throughout the years.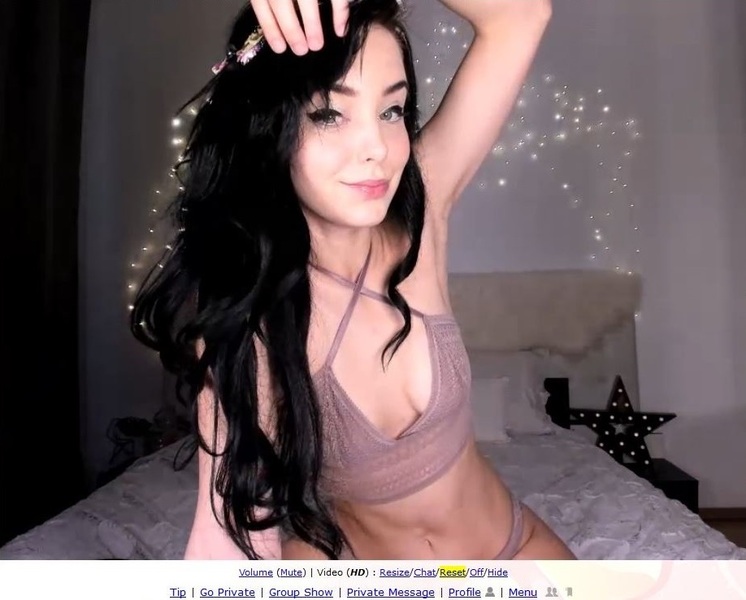 At every given moment you will find more than 1,000 performers on the site, many of whom are American ladies, but there are also quite a lot of models from Eastern Europe. MyFreeCams is an all-girl site with no male or tranny models.
To start a private sex chat, you will need to buy tokens. Credit card purchase rates are as follows: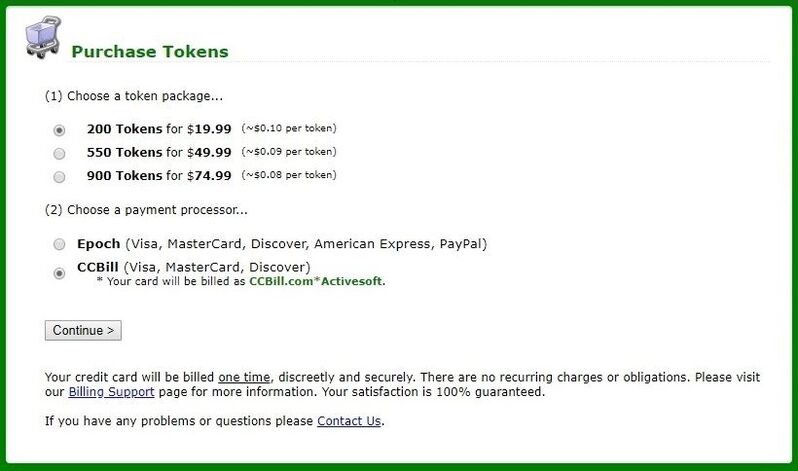 The site accepts Visa, MasterCard, Discover and American Express.
Billing support is stuck somewhere in the beginning of the new millennium. There is only a contact form you will have to fill out. Phone numbers or live support through which you can talk to a representative are nowhere to be found.
Private chat rates are uniform. That is, all models will charge you the same - $5.00 a minute. This is a relatively high price compared to other live porn sites. The price includes Cam to Cam, usually. This feature is dependent on the model making it available in her room. Typically, a model will ask for a one-time tip amount to activate the c2c.
To conclude, MyFreeCams offers plenty of free nudity with a great number of pretty girls that are always happy to satisfy your sexual desires. This is the site's greatest asset. As it should be!
On the flip side, in many ways, the site has not withstood the sands of time, failing to adapt to the changes that have taken place in the sex cam industry, in the last two decades. Its interface is obsolete and user-unfriendly, its customer support is insufficient, it doesn't have gay and transgender chat rooms and, most importantly, most of its models broadcast in SD providing users with relatively low streaming quality.
---
A Few Final Words
A credit card is the most common paying method for adult sex cam services on the web today. The sites appearing in this review are the leading ones in the industry with the most advanced features and the largest number of viewers. MyFreeCams is an exception with its outdated interface and backward broadcasting technology. Yet we cannot ignore its contribution as the site that started the freemium revolution that, in turn, begot other freemium sites like CamSoda and Chaturbate.
If asked me to pick one credit card accepting cam site that stands out in relation to the rest, I would opt for LiveJasmin. It has the best streaming quality and the most professional models, who definitely know a thing or two about performing in front of a webcam. In addition to that, it enables its users to Cam to Cam over a mobile device.
LivePrivates and CamSoda also offer mobile c2c, but again, in terms of streaming quality and professionalism, LiveJasmin is one step ahead.
Review of The 7 Best HD Porn Sites that Accept Credit Cards
- Reviewed by
hdcamsites.com