Have a SexChat in the Kitchen with CamsCreative
When you imagine a live webcam porn show, what do you see? Well, if you are new to this sexy world and have never actually chatted with a live camgirl, you might be imagining a porn movie – which isn't what happens, but if you've had a few chats before, you must think you have a pretty good idea of how things go. You enter a video chat room where a sexy webcam model is sitting on her bed and you start flirting, right? Some camgirls choose to sit on a chair, but still – they're always in the bedroom... except when you're visiting CamsCraetive.com. This website transports you to a fantasy world where hot chicks touch themselves not just in the bedroom – but everywhere. The kitchen's sink, the tub, the living room sofa – just take your pick and let the fun begin.
Do you want to hear more about this sexcam service? Pay attention to my CamsCreative review and you will know everything there is to know about it.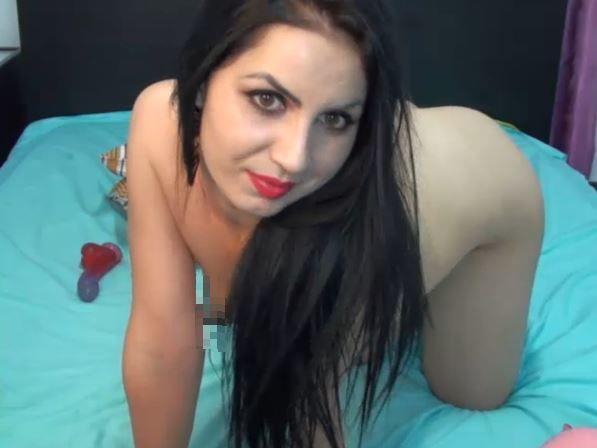 My considered thoughts
The first glimpse you get of a new adult webcam site is very important. It establishes your opinion, your feelings about the service and many adult webcam users will make up their minds "should I stay or should I go?" in the first couple of minutes. CamsCreative.com will likely make you stick around for more than a few minutes – not because it consumes you, not at all – you can't even enjoy a free chat here before you become a paying member – but because it has just such an unusual design. The options look pretty straightforward – there are chat rooms and women and the regular links, but the color scheme, the general atmosphere and the crazy attitude is… well, exceptional. Once I joined, the chat rooms were open to me and I quickly learned that the design was not the only special thing about this kinky cam service. What else was unusual? Read on and I will tell you.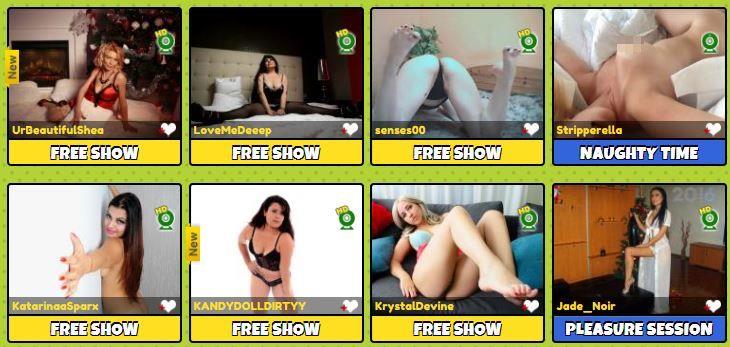 The chat rooms here work very differently than other adult cam sites. The women don't perform from their bedrooms, but from everywhere and anywhere, which makes every live sex show into an exceptional experience, even for guys who've chatted with hundreds of camgirls before, as I have.
The special part is being able to chat with women who are not in their bedrooms. The first camgirl I chatted with was apparently busy making cupcakes – or brownies, actually, not that it matters. She was mixing and licking and teasing and doing it all dressed in nothing but a skimpy apron - and that came off as well before the show was over. It was really like watching a porn video that was taking place in real-time, only I got to be the director and a leading actor… very unusual, as I said. I believe that this is the quality that gives CamsCreative.com an edge on the hundreds of other webcam chat services that inhabit the internet. Is it enough? You'll be the judge.
Anything else?
Up until now, I think this CamsCreatve review has been almost exceptionally positive, but here is something that I didn't like: This sexcam site has so few features that they're not even worth mentioning. I wouldn't be half as disappointed as I am if this was some archaic web cam portal, but this is a new and well-designed platform. I expect a much better choice of user and videochat features, and I hope the site is working on some.
Becoming a member
Another thing I don't like about CamsCreative.com: You have to pay in order to become a member. Personally, I feel that if a website has confidence of its sex chat rooms, it should allow users to take a quick peek before they have to use their plastic cards, but apparently no one is asking me. In order to join, you will need to choose a nickname, password and use your preferred payment method to pay the intro membership fee. You will also get some free credits included in this price, but I will get to this later on.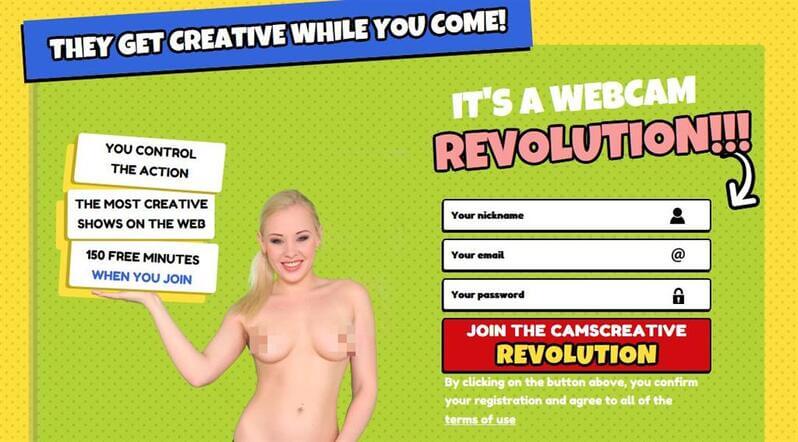 Let's get chatting
This adult cam site doesn't have free chat for visitors, and if you still don't know this fact, I am going to assume that you haven't been reading my CamsCreative review as well as you should have.
Once you are a paying member, you have a few options. There are nude group cam shows where the webcam girl (or couple) performs and several members watch. They take turn directing, but keep in mind that the model is more likely to listen to your requests if you tip. The private shows work the same as they do on any other adult webcam site, except for the location. You can start a sexy chat with a beautiful woman who is cooking or doing her taxes or shaving her legs – if that's what you're into. You can really write the scripts to your own fantasy, and the camgirls will gladly act it out.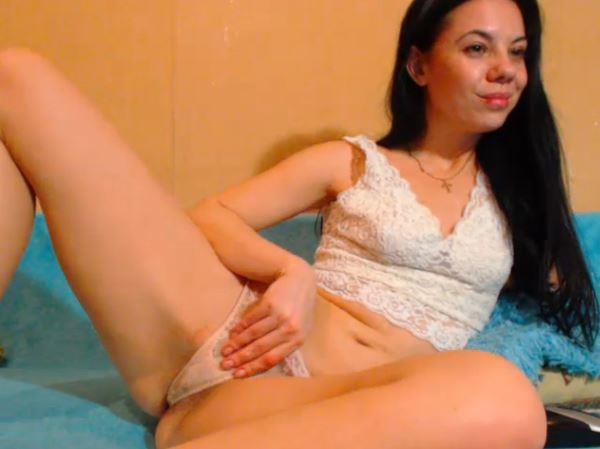 Quality of video
I have no complaints about the webcam chat quality. You can stream the performances without interruption and while not all of the camgirls have the best web cameras in the market, they all have pretty good ones and many can be watched in HD.
Putting your money where your mouth is
CamsCreative.com works a bit differently than adult webcam sites like Chaturbate, LiveJasmin or Streamate. You have to pay a subscription fee to join but, or should I say BUT, the subscription fee buys you lots of credits, which easily cover the cost – at least in the case of the introduction membership. This offer, only available to first-time members, costs $4.95 and buys you three days of webcam sex chats. It also includes 200 sex show minutes – hot, right? Can you watch 150 porn show minutes in three days? I sure can and if you can't, you should practice – they're free minutes after all, and if you don't use them within the three days, you'll lose them.
The monthly subscription costs $33.95 a month and it also gives you 200 show minutes. If you get through all of those minutes and still need more, you can buy them – for approximately a dollar per minute. Most camgirls charge around 2 credits per minute for private shows, but group can cost much less and there are some chicks that do charge more – up to 5 credits per minute, all depending on how popular they are.
Ways to pay
Want to pay for your membership or buy some webcam chat credits? Reach out into your pocket and get either a MasterCard or a Visa, because these are the two cards that this livecam site accepts.
How many xxx lovelies?
I will estimate the number of webcam models on CamsCreative.com at 9,300 and if you want a more accurate number, feel free to go online and count. You will find between 400 and 550 camgirls online, depending on the time and day, and I would like to say that the variety of babes is awesome. Like a curvy MILF with blonde hair and gigantic boobs? No problem. Prefer an Ebony lesbian with luscious thighs? You got it. Feel like a skinny Asian beauty in high heels? Sure thing – these babes and many others are live and apparently yearning for your company inside their live sex chat rooms.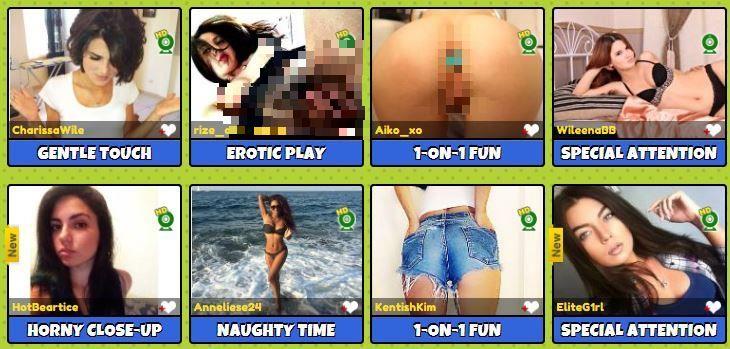 Help when needed
You can email the customer support of this sexy web cam site and I've noticed they answer very quickly. If you are already a member, don't bother with the email, just fill in the help form and the system will send your details to the customer support directly.
Positives and negatives
Positives
✔- A large number of beautiful amateur camgirls
✔- Video Chats in surprising locations around the house
✔- Sensational porn shows for affordable prices
Negatives
✖- There isn't a lot to do other than sex chatting
✖- You have to pay a monthly membership fee
Summing it all up
The CamsCreative experience is a fairly thrilling thing, even for a guy like me who has, in all probability, enjoyed not just a few dozens of live porn shows, but thousands of them. This is a unique adult webcam site and while I honestly feel that it could be even more unique if it truly surrenders itself to innovation instead of just trying to pass off as cute, I can say that I took great pleasure in watching those horny amateur babes showing off on their live sex chat rooms, and I am pretty sure you will share the sentiment.
Review of CamsCreative.com
- Reviewed by
hdcamsites.com