Engage in Thrilling Asian C2C Live Chats at Highly Affordable Prices
Asian girls are your thing. You get horny from watching a nude oriental model with her shaped boobs, tight ass and electrifying pussy whether shaved, trimmed or bushy. But as much as you like Asian live sex, you also care about your money and you do not want to find yourself going broke after spending some time with your favorite Chinese, Korean, Japanese or Thai girl in a c2c show. The following are the cheapest Asian cam sites you will find on the web.
CamSoda

400-600 active xxx models performing fully naked in their public chat rooms, which you can access free of charge, make CamSoda a haven for live porn enthusiasts looking for casual adult entertainment.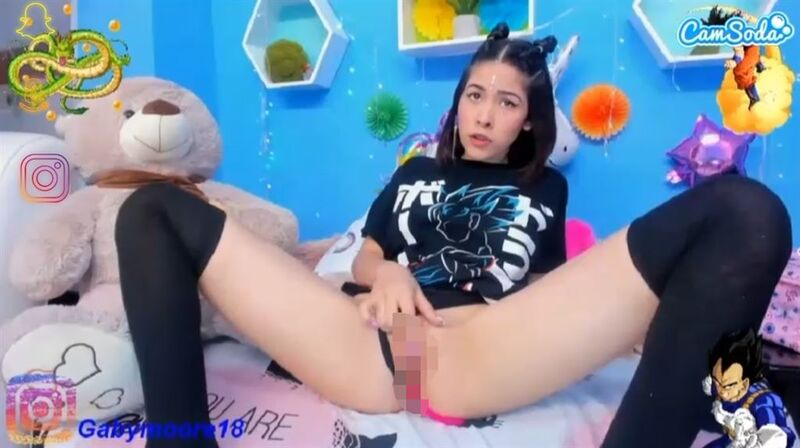 The site's models are arranged under themed tags you will have to browse through looking for the ones that include oriental performers. It should not be too difficult as there are many tags that meet the definition of Asian live sex. After a quick search you will come up with Asian, Thai and Japanese. You will surely find many others.
Having said that, take into account that CamSoda's performers are free to attribute themselves to any tag they want, so there is no 100% correlation between the tag theme and the actual models included in it. That means that you may find non-Asian girls in an Asian-related tag. On the other hand, you will surely find Asian models in general tags such as Beautiful or Topless.
Due to its freemium nature, most of the action on CamSoda occurs in the open chat rooms and is based on tipping. If you are looking for more intimate, quieter surroundings, you can invite the model that you like to a private sex chat. Assuming that she accepts your invitation (Some models will prefer the open rooms if the tip volume is satisfactory), such a chat will cost you $3.00 a minute on average. But the great news for those who are under budget constraints, is that you will mange to find quite a few models (Asians included) that will be willing to accept no more that $0.60 a minute, which is a highly affordable sum.
What I like about CamSoda is its interface. The moment you enter its main page, you get to see what is happening in the chat rooms simultaneously and, therefore, get a bird's-eye view of the live porn action on the site.
What is more, CamSoda belongs to a very exclusive adult cam sites club that enables its users to enjoy c2c chats on mobile.
---
ImLive

ImLive is one of the cheapest adult cam sites operating today. It hosts around 600-800 online models during most hours of the day and offers its users multiple chat features enriching their live porn experience.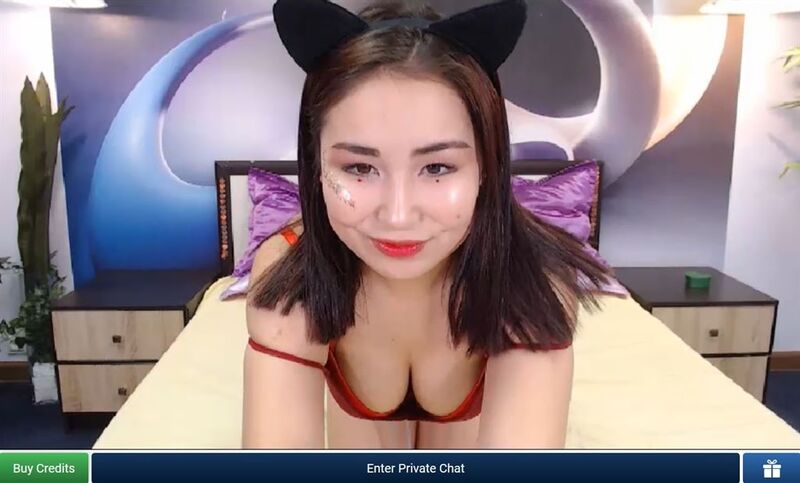 To find an Asian girl for a cam2cam show, refer to the site's search tool. Open the Appearance category and select Asian. You can also open the Language category and pick models who speak one of the Asian languages like Korean, Thai, Punjabi, Vietnamese, Japanese or Chinese. You will get to around 10 active oriental xxx models ready to give you a 1 on 1 show. If you cross-reference the Asian or Asian Language parameters with the Price parameter on the search tool, you will find the most inexpensive Asian performers.
Regardless of the model's country of origin, ImLive is known for its affordable chat rates. A 1 on 1 chat on the sites costs $2.50 a minute, on average. If that is not cheap enough for you, you will be able to find models on the site that will charge you $1.00 a minute. However, you should take into account that by using ImLive's live porn services you will be required to trade off broadcasting quality for cheap chat rates as most of the site's models employ SD webcams.
What I like about ImLive are its advanced chat features, one of which is the Multi-User. It will allow you to watch 6 chat rooms simultaneously. You will not be able to interact with the performers. Yet, you can pick one, enter her room and, from that moment on, anything can happen.
ImLive also has an amazing loyalty program that users with large a spending volume will highly benefit from. Its rationale is simple: the more you use the site's premium services, the higher your membership status gets. Higher status comes with a variety of perks including free credits for each new purchase, discounts on private sex chats, live chat support, and access to celebrity pornstar shows.
---
Cam4

Cam4 is one of the best sites where you can engage in low cost Asian sex chats. It hosts a large number on active models, more than 1,400, and offers free nudity broadcast in excellent hi-def quality.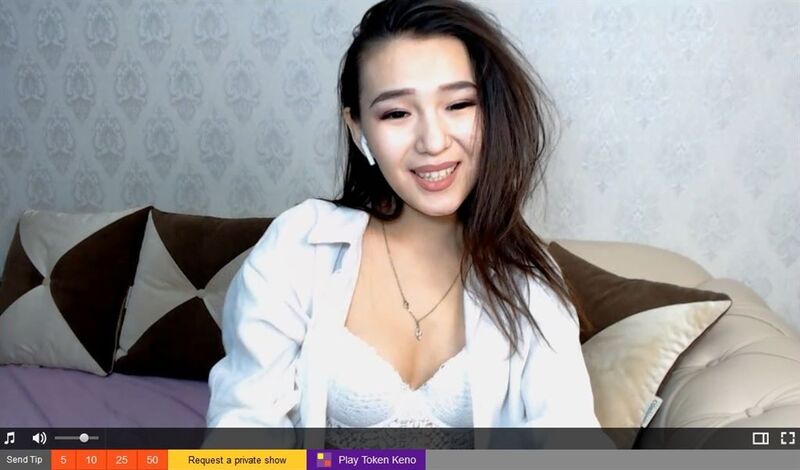 The best feature the site has is its high resolution search tool that will make it ultra-easy for you to find oriental cam girls. In fact, it is one of the few site I know of that enables you to search a model by her country. To find a performer from the Far East, go to the site's search filter. In the country bar look for a country located in Asia, e.g. Thailand. If the results you get are unsatisfactory (as there may be too few models who broadcast from the specific country you chose), you can run the same search, but this time focus not on a country but on a language, e.g. Thai. You can cross-reference different parameters to further pinpoint your search.
A one on one live sex show on Cam 4 costs $2.40 a minute on average. You will be able to find (after exerting some effort) even cheaper models whose rate revolves around $0.50 a minute. Cam2Cam is included.
On Cam4, private shows are paid per predetermined time blocks (5, 10, 15 or 10, 20, 30). That means that you are committed to minimum chat time. On the bright side, in most cases, if you go for the longer blocks, the rate for a 1 minute show gets lower.
What I like about the site is the ability to control streaming quality. Under the models' chat window, there is a button that allows you to set the desired pixels in which the show is broadcast. If your computer cannot support HD or HD+, you can opt for lower resolution.
---
xLoveCam

xLoveCam is a premium cam site with occasional nudity in public chat rooms. What makes it belong to the premium family is mainly its supreme HD streaming quality and the mind blowing beauty of the +500 active models it hosts at any given time.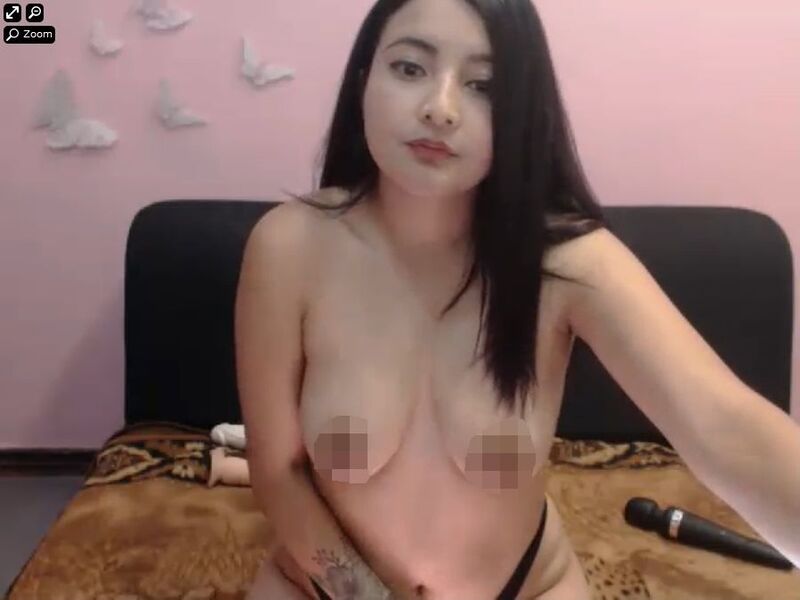 The Ethnic Group category on the site's search tool will get you to gorgeous xxx models from the Far East by simply selecting for Asian. On average, you will find around 20 models that will sexually entertain you in an oriental style.
xLoveCam is a great site for cheap Asian cam2cam porn. A private chat will cost you only $1.90 a minute on average. You may even find cheaper rates in the area of $1.80 a minute.
For your information, a private chat on xLoveCam can be spied on by other users with voyeurist tendencies. If you want to chat in an environment impervious to peekers, you should opt for an Xclusive Chat. This chat mode will get you all the privacy you can ask for, but it requires paying 30-60 percent extra (Some models may charge even more). An Xclusive chat also enables you to control the model's sex toys is she uses any.
Every registered user can become a VIP friend of his favorite models. This status gives full access to their premium videos (some of which include nudity). Each model has her own rate, which is paid monthly.
---
LiveJasmin

With +1,000 professional and semi-professional cam performers and unparalleled HD streaming quality, LiveJasmin gives its users an enhanced live porn experience that's hard to beat.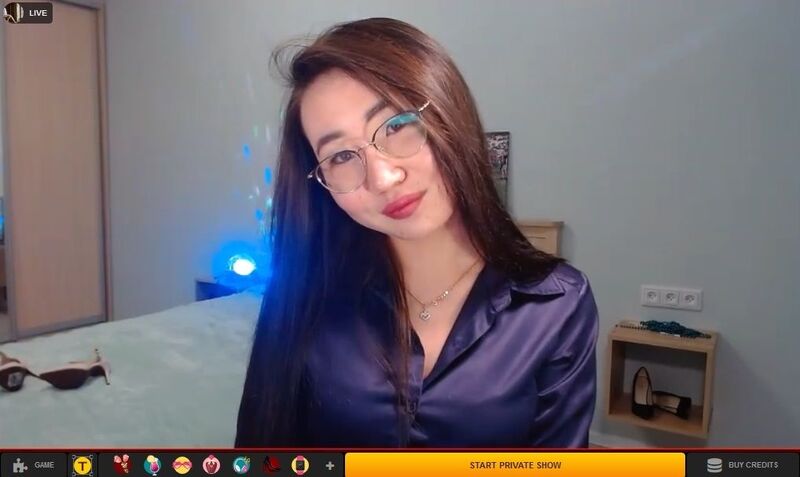 A one one one sex chat on the site costs $2.80 a minute on Average. This is not cheap, especially when taking into account that adding c2c and 2-way audio to that chat requires paying additional 1-2 dollars a minute per feature. However, that does not mean you cannot find affordable Asian cam girls.
What I suggest doing is referring to the site's advanced search tool and selecting Asian in the Ethnicity category. Then, you should go to the Price category and pick the rate you will be willing to pay for the pleasure of chatting with an oriental performer in private. For example, if you select 0.98 - 1.99 (LiveJasmin credits per minute), you will get to close to 30 gorgeous models with an Asian gene in their blood just waiting for you to enter their public room and invite them to a solo show. By the way, Asian models, for one reason or another, tend to be cheaper, so you will find more models in the low price echelons -- which is great!
LiveJasmin offers its members awesome promotions. Newbies are given a 'wheel of fortune' to spin. Almost every result includes a credits bonus that can be collected once the first credit purchase is completed. This wheel will reappear every 16 hours with more and more bonuses.
But what distinguishes LiveJasmin from most of its peers is its cam2cam technology which works perfectly well on mobile devices allowing you to interactively chat with Asian princesses while you are on the go.
---
A Few Final Words
Cam2cam sex can be quite expensive, but no need to despair. Under no circumstances is it decreed upon that live porn users will become poor just because they exercise their innate (and lawful) right as free and horny human beings to watch xxx models performing live.
The sites mentioned in this article will enable you to enjoy hi-def low cost Asian live sex, as you should, if you are into oriental beauty. All these sites host gorgeous models from the Far East and offer highly advanced chat features (some even allow c2c on mobile) at prices that will not make you lose your home and become a vagabond or a beggar. And that is a blessing as I think that live porn should be accessible to everyone and not only to the rich.
If I had to choose one cam site of all the other great ones I have written about here, it would be CamSoda. Its large number of sex tags, its breathtaking performers, its unique interface and, most of all, its mobile-responsive cam2cam apparatus distinguish it from its peers.
Review of The 5 Leading Cheap Asian Live Porn Sites on the Web
- Reviewed by
hdcamsites.com