4 Adult Cam Sites Where You Can Pay with Amex for Live Porn Chats
Do you own an Amex card and are looking for ways to put it to good use? Paying for live porn shows is, definitely, one of these ways. You will meet beautiful cam girls online, you will get to see them posing naked for you and they will be able to see you cumming during a cam2cam chat. If that is not good enough, I don't know what good is. In the following article you will be able to read about the leading American Express accepting sex cam sites operating on the web today.
Note: Amex has made the decision to pause on processing payments with adult sites. Anti-porn groups are giving them a hard time. I will monitor this annoying news, and update when relevant. Meanwhile, try to link your Amex to your PayPal.
CamSoda

CamSoda is one of the best freemium adult cam sites accepting Amex in the live porn industry with free nudity all around to be seen. The site hosts around 600 breathtaking models always online, most of whom are posing partially or fully naked in hi-def public chat rooms.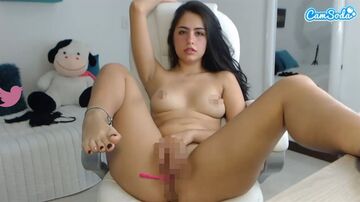 CamSoda is a tip-based site on which much of the action takes place in public rooms. And there is plenty to do there with more than seven hundred themed tags covering any live porn niche you can think of, even if you have a highly developed imagination.
If you still want to go on a private sex chat with one of the performers, the site lets you do that. You just have to tap on Go Private in the model's public room and the magic will begin to work. This magic includes cam2cam, so the performer can watch you as well.
A one on one porn chat on CamSoda paid by Amex costs $3.00 on average. But, luckily, you will be able to find much cheaper models who will perform for you at a highly affordable sum of $0.60 a minute.
CamSoda has several awesome features which set it apart from its peers. First, you can record all your private sex chats, and watch them later on to relive the excitement again and again. Second, the homepage simultaneously displays on video what is happening in the public chat rooms giving you a bird's eye view of the action on the site and helping you choose the room with the hottest cam girl. Third, CamSoda is one of the very few live sex sites enabling c2c shows on mobile. Practically speaking, you can engage in interactive porn chats almost anywhere and any time.
---
Chaturbate

Chaturbate is the most highly visited sex cam site, and normally has some 4,000 active models online. The site is primarily driven by free performances where tipping drives the action. Chaturbate is the epitome of a freemium site with endless models shamelessly posing in their birthday suits for everyone to watch and drool over.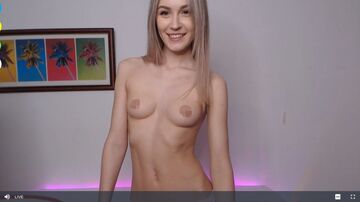 The myriad of performers are arranged in more than 1,000 tags with any sex theme that has ever existed, exists today and will exist in the future. This mode of operation inevitably turns Chaturbate into a tip-based live porn site where virtually all the action takes place in the nudity-ridden public chat rooms.
In fact, starting a one on one chat on the site is very cumbersome. You will first have to set yourself as a broadcaster and then invite the model you want to chat with to your room. For this reason, the large majority of the users prefer to stay and interact with the performers in their public rooms where there is no shortage of nudity. This interaction requires purchasing Chaturbate tokens. Using your Amex card, 1 token for tipping will cost you $0.09.
If you still insist on starting a private c2c sex chat, not being deterred by the effort if may require and assuming that the model will accept your invitation (She might prefer her public room with all the tips she gets from so many users), such a chat will cost you $2.70 a minute, on average. The minimum rate for a 1 minute show stands at $0.60.
Chaturbate is characterized by an affluence of astonishing xxx models and abundant nudity, which every user will cherish. On the other hand, the enormous number of users means that you will run into fierce competition for every performer's attention, especially when 1 on 1 chats are quite rare on the site.
The site's major plus is its streaming quality. Many of its models broadcast in HD and HD+. Chaturbate is also one of the few sites that offer live porn shows broadcast in 4K.
---
Cam4

Cam4 is another freemium live porn site that will take your American Express card. The site has more than 1,500 lovely models actively online, most of whom broadcast fully nude in hi-def chat rooms.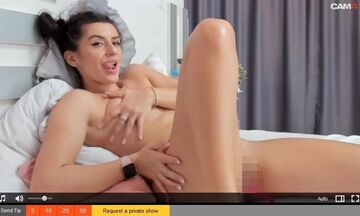 If paid through Amex, a private c2c show with one of those naked beauties costs $2.40 a minute on average. The minimum rate for a 1-minute chat on the site is $0.50. C2C is included. Bear in mind that most performers have a minimum show duration of 60 seconds. That is, if you leave the chat after, for example, 10 seconds, you will be charged for a whole minute. Still, these prices are relatively low and they will allow you longer sessions without emptying your bank account.
What I like most about Cam4 is its filter tool. This is the only site that allows you to choose a performer according to her country, and not only her region or ethnicity, as is the case with other cam sites. Thanks to this search option, it will be easy for you to trace special models from exotic countries around the globe. It is a great feature for users with a unique taste such as myself.
What is more, Cam4 has an interesting VIP program. If you upgrade your membership to Gold Status (for $19.99 a month), you will reap an array of benefits, such as watching several cams on one screen, an interface free of adds, watching shows on a full screen, anonymous tipping and more.
---
MyFreeCams

MyFreeCam is a porn cam site centered on American performers. The site is populated by more than 1,000 models at any visit to the site, many of whom are from the United States. So, this is the place to enjoy all the best Uncle Sam has to offer you.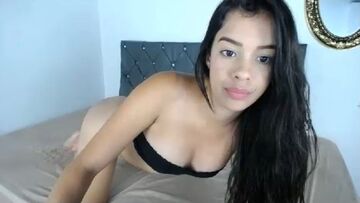 Private shows on the site can be paid with your American Express card. The average price for a 1-minute chat revolves around $6.00 - not cheap, I must say, especially in light of the fact that streaming quality is mediocre, as most models employ SD webcams.
MyFreeCams is a high-mileage cam site (It was actually the first freemium site on the web) and that can probably explains its outdated interface which can be a real turn off if user-experience is on your top priority list.
Having said that, the site has a few noticeable advantages. First, it contains plenty of free nudity. Second, the moment you make your first purchase, you become a premium member and you keep this status indefinitely regardless of your future purchases. Premium members can send private messages to models and set up their own chat room. Third, the bigger the token package you will buy, the less you will pay for each token. MyFreeCams knows how to express its appreciation towards its repeat users.
---
A Few Final Words
While credit card brands like Visa and MasterCard are widely accepted in the live porn industry, the number of cam sites that will enable you to pay for their services with an American Express is quite limited. I do not have a financial background; I am a porn expert. So I have no explanation to that. The best I can do for you is show you the sites that do respect Amex.
Worry not, even if you concentrate all your live porn time on the 4 sites I have mentioned here, you will have plenty to do and much to enjoy as these sites are really great when it comes to streaming, the beauty of the models, chat features and prices. You'll have more than you need for a whole lifetime.
If I had to choose one site that is better than the others, I would opt for CamSoda. Today, most people access the web via their smartphone. The fact the CamSoda enables c2c on mobile makes it the perfect site for interactive sex chats.
Review of 4 Live Porn Sites that Will Accept Your Amex Card
- Reviewed by
hdcamsites.com