Best Cam Sites Allowing Pay-As-You-Go
We all know what it's like. You start on a live cam site and you find such stunning women, that it's almost impossible to tear yourself away from them. You chat, lose track of time, and suddenly your credit package is finished and you're left alone in the middle of a cam-to-cam session. Bummer.
To combat these situations, the below sites have come up with a payment system so that members will be able to verify their credit card and have it on file, and this way they are able to pay exactly for what they do on the site, and there's no way their session could get interrupted. It's a win-win.
Flirt4Free

Flirt4Free is a great premium site with a freemium feel, including professional models with low-cost chats, an exclusive fetish community and Forums, and even an education center to teach even the newbies out there the art of sex. The site also has a superlative mobile platform, which even has mobile c2c capabilities, an ability reserved to very few live cam sites.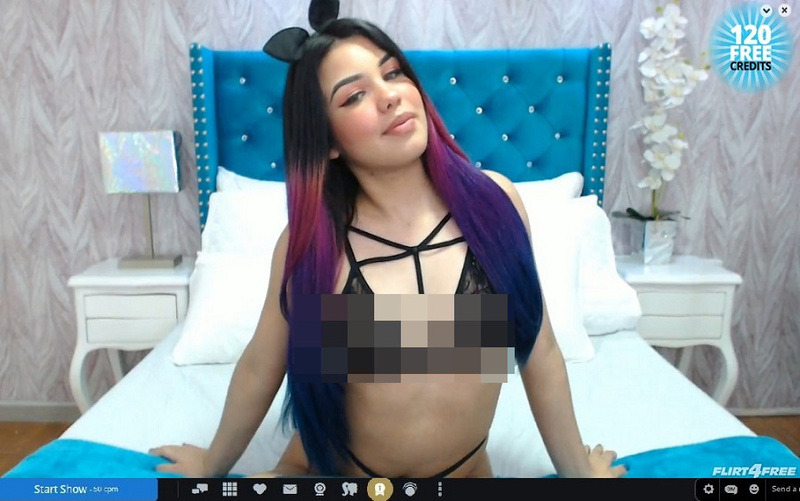 This is the site to really appreciate superb HD streaming quality, as most rooms stream in 720p. When you first enter the site, be sure to select the HD button on the top right to make sure all the rooms displayed have the best quality possible.
According to the site's guidelines, there's no nudity or hardcore action allowed in the free public chat rooms and certainly not much takes place, but hang around enough and you'll get a teaser and some full on flashing of what to expect in the deliciously deviant private one-on-one cam sessions.
Features are endless on the site. They include interaction with models including sex toys, Fan Clubs for models to get special content and promos, Flirt Phone that allows you to call your lady on the phone, the Live Cam Mansion where you can pay $25 per 24 hours and view 5 of the top hosts party down and get dirty, and even a calendar of activities that allows you to set notifications directly to your email.
Privates average at $3.90 a minute, and the cheaper rates that start at $0.55 a minute. A great advantage of Flirt4Free is the ability not only to pay as you go, but use a prepaid card, which holds several benefits. It protects your personal information, is it doesn't hold your bank information, and it also puts a cap on your spending, as it's pre-charged, or pay with a gift card, which is a rarity in the live cam world.
---
Streamate

Streamate is a fantastic premium site, offering excellent HD quality up to 1080p, stunning pro models from all over the world, a great filtering system, low prices, a brilliant mobile interface, and a great platform to have an amazing cam to cam experience.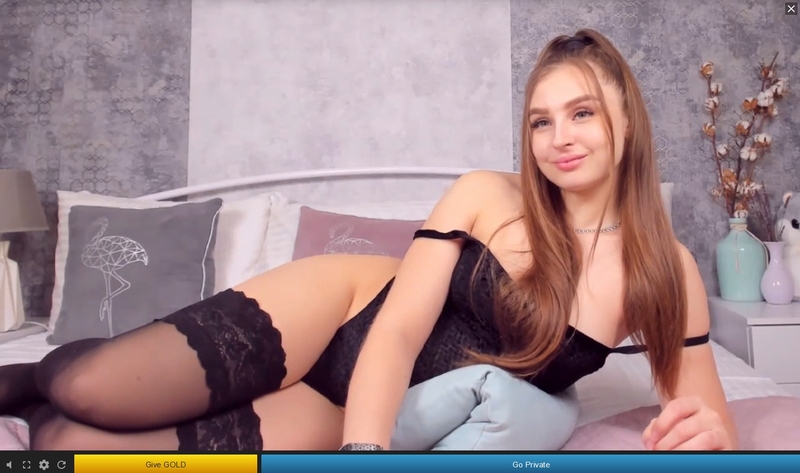 As one of the oldest, and most visited sites online, Streamate has a dedicated following, and rightfully so. Its unique pay as you go feature appeals to many who are not only concerned with their spending, but also care about their safety and security. By using prepaid cards and placing a spending limit on the account, you get both, and you can see the time counter work per second as you chat with your chosen honey. It also doesn't hurt that the site offers superb HD quality rooms up to 1080p.
The lowest rate starts at $1.00 a minute, with an average of $3.00 a minute, cam-to-cam included. To save some coins, select New Models, and also Gold Shows, both located on the top right of the main page. The Gold Shows are multi-member chats in which everyone contributes a small amount of Gold to meet the models' minimum quota to get the show started. Make sure the rooms are in HD, by selecting HD in the top right All Features filter.
Aside from the regular private chat, which allows others to spy on your model, the Exclusive chat is exclusively between you and your cam cutie. Prices for this tend to be slightly higher - Sometimes a dollar more and other times the girl will double (or more) the rate if you want to shut out anyone else from barging into your sex date.
Streamate is great for its security, safety, and putting a cap on your spending. Also, its' models are pretty incredible. If you want to feel that you're in good hands on both fronts, and aren't looking for complicated frills, this is the site for you.
---
Conclusion
These sites exhibit how great it is when you have options, of either purchasing a credit package, or if you prefer - pay as you go. Just like spending cash instead of using a card, you become more aware of your spending, and could save quite a bit by not purchasing packages, and instead, per day/week.
Enjoy these sites as they offer this advanced payment system, and everything else - Stunning models, HD rooms, great mobile platforms, low prices, and much more.
Review of Top Pay-As-You-Go Live Cams
- Reviewed by
hdcamsites.com