6 Best Hi-Def Live Cams For Prepaid Chats
There are many excellent live cam sites to choose from in the live porn world, but only a few that provide the option of using a prepaid card. The reasons to choose this payment method comes down to two major advantages - Safety, and being able to keep a hands-on control over your budget. With a prepaid card, you know exactly how much your spending limit is, so that you won't go overboard. On top of that, because the card is not connected to your bank account, it gives an extra level of security of your personal information. Here are the top 6 HD cam site that accept prepaid cards.
CamSoda

A bounty of amateur models display before you when you land on the main gallery page at CamSoda. Around 600 are online at any given hour. CamSoda is well-known as the best freemium site around, offering superb HD quality, fun and free extra content, not to mention ladies that want to be seen and show off their unique set of skills, just for tips.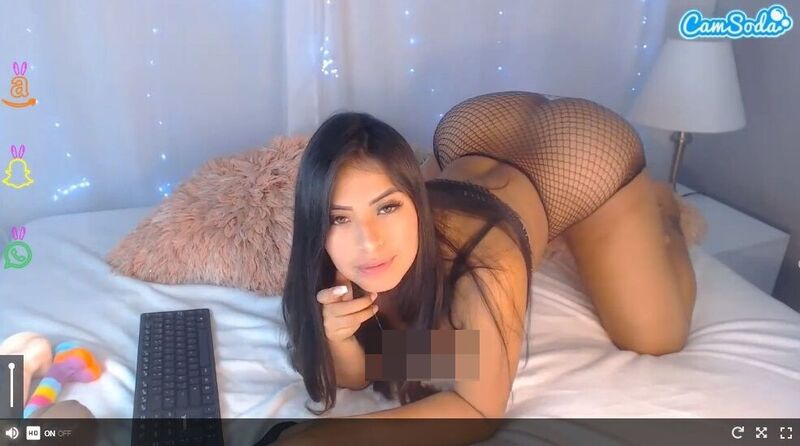 Like many freemium sites, CamSoda works with a tagging system, in which models tag themselves according to their physical appearance and kink. For example, some of the most popular tags include #latina, #milf, #feet, and thousands of others. Part of the fun on CamSoda is "hunting" for that special gal, whether searching through tags, or just going up and down the gallery pages.
CamSoda is not only a free site, but also extremely cheap for private chats, starting at $0.60 a minute and averaging around $3.00 a minute. Not only are the prices super low and include two way video and audio, you can record your chats at no extra cost.
If you prefer to keep things on budget-friendly side, you can choose any one of the other chat shows, which are far less expensive - Ticket Shows, Voyeur Shows and Spy Shows.
HD quality on CamSoda maxes out at 720p. When you enter a chat room, simply select the HD button on the bottom left to activate the feature.The mobile version of CamSoda is just as great as the desktop, and easy to navigate. It also offers a cam to cam option included in the price.
The prepaid cards Camsoda accepts include: Visa, MasterCard, Maestro, Discover and JCB. For users of the site based in the US, CamSoda also accepts a prepaid Amex card.
---
LiveJasmin

HD quality, pro models, an excellent mobile version, multiple chat options, and a search that allows you to filter by price, physical appearance, type of show, and more. LiveJasmin is all about luxury, high class and models that have been selected and trained to give the best shows possible. Some are even unique to ImLive, and located in the Exclusive category.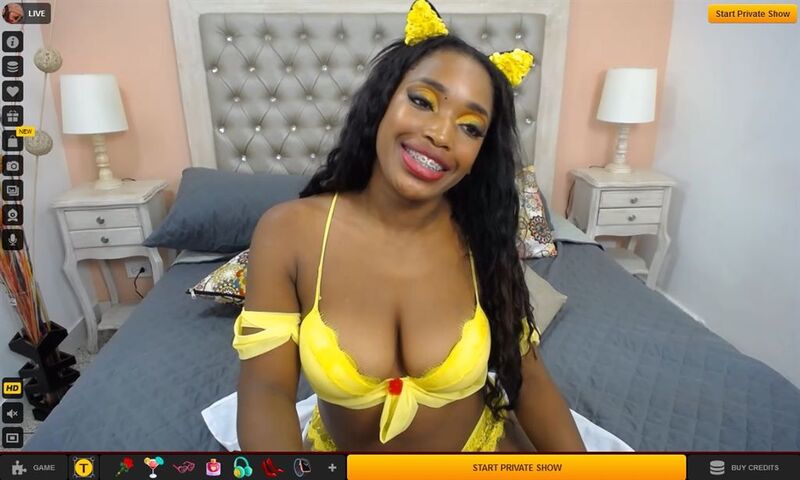 As a strictly premium site, there is no sex or nudity in the free rooms, but because prices can get higher than on freemium sites, it's better to get to know your lady before hand. To find the girls that match your spending limitations, select the Newbie or Amateur categories, or choose a VIP Show for a multi-user experience providing only tips for an exciting performance.
If you do crave the understandable personal attention only a private chat can provide, look no further than LiveJasmin, which offers 720p HD quality in most rooms. Select the HD button to make the picture come to life in HD. To find the rooms sporting HD (though most do), select the HD category on the top right Advanced Search. The mobile version is also one of the best, and offers an excellent mobile cam2cam experience.
if you encounter any issues, you can trust that the representatives on the sites superb 24/7 customer service will quickly tend to your needs and answer any query.
The private chats start at $1.10 a minute, with an average of $2.80 a minute. For cam2cam, hosts add a charge of $1-$2 a minute, and more still for your mic. Find less expensive models using the Price category, which will show you the different amount of credits per minute.
The prepaid cards LiveJasmin accepts include: Visa, MasterCard, Maestro, Visa Electron and Bleue, Discover, Diners, UnionPay and JCB. For users in the US, you can also trade in a gift card for credits.
---
Flirt4Free

A premium site with a sharp freemium edge, in pricing and sensibility. Flirt4Free has a "party bus" feel to it, with everyone sitting together in the back and getting kinky. Though it's a "straight" site, it is very much into fetish, as evident by the dedicated Fetish category, and even a separate ranking for Top 20 Fetish Models. Categories range from the more vanilla, such as Asian, BBW, Mature, and turn naughty in College Girl, Domination, Roleplay, and many more.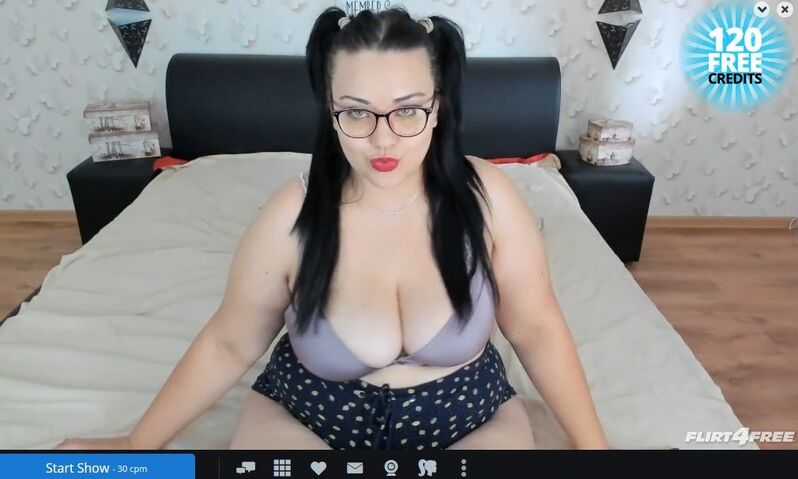 The reason Flirt4Free feels like a collective celebration of sex, is that there are multiple ways for members and models to interact. The Forums encourage guests and performers to chat, while the many contests and competitions get the members involved with voting and favoriting their best gals. The site also includes interactive sex toys, that can be connected two ways. The member can control the models toy, but the model can also control the members toy, which is an exciting and rewarding feature for both.
There are also free and paid videos from a vast library you can check out, with designated categories and price ranges. If you'd like to get the best prices for chats as well as videos, and special event too, consider joining the site's VIP Membership, for $39.95 a month, and also receive 150 recurring free credits per month. The membership provides higher and higher discounts the more you climb up the loyalty ladder.
Private chats are surprisingly low on such a premium site, and start at $0.55 a minute. However, an average price is quite high - $3.90 a minute. It does, however, include c2c. The mobile site not only offers the possibility for 2 way audio and video, it's incredibly user-friendly, and well designed.
The prepaid cards Flirt4Free accepts include: Visa, MasterCard, Maestro, Discover, Diners and JCB. For users in the US, you can also trade in a gift card for site credits.
---
ImLive

A tried and true veteran premium site, ImLive provides a variety of models, chat show options, and a brand new mobile interface with cam to cam. It focuses on the ladies, but it also provides a designated Members Area, which is a unique personal page with not only the members information and payment options, but shows the site's promotions, deals and discounts, and special events.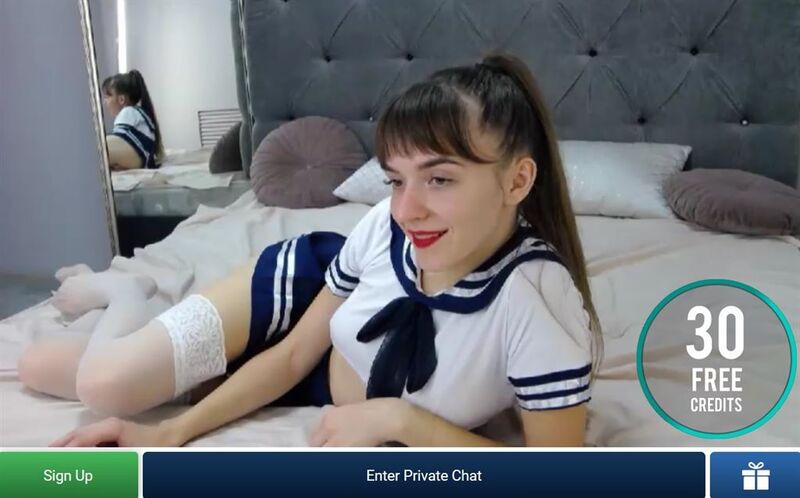 ImLive hosts up to 800 models online at any given time. There are models of all ages, appearances and naughty inclinations, and many also have sex toys you can control by tipping in their free rooms or private chats. You can select the number of seconds to buzz the toy. To find these playful ladies, check for profile pics with little toy icons.
A private chat is quite cheap on ImLive, coming in at only $1.00 a minute, with an average price of $2.25 a minute. An important feature worth mentioning, which can be either free or paid is the Multi-Viewer, which allows you to watch 6 free/open rooms at once. You can also pay $3.00 a minute and select 6 models already in private chat, and watch their 6 shows at the same time, like a naughty voyeur.
ImLive applies a special reward program according to which members can gain a higher status based on their spending amounts. Higher status brings with it more benefits, such as a credits bonus, various discounts and free access to site features.
The site even offers a chance to Fulfill Your Fantasy, by submitting it to a special model board, which only they can view and send back to you their price offers.
The prepaid cards ImLive accepts include: Visa, MasterCard, Maestro, Discover, Diners and JCB.
---
StripChat

Stripchat is a pioneering freemium site which has taken the live cam world to a new level - Virtual Reality. The special category, VR Cams, gives you the option to select models with compatible tech, purchase your own, and download a free browser, and engage in the most thrilling, all encompassing private chat imaginable. Teh VR rooms stream in 4K HD quality, which makes the experience that much better.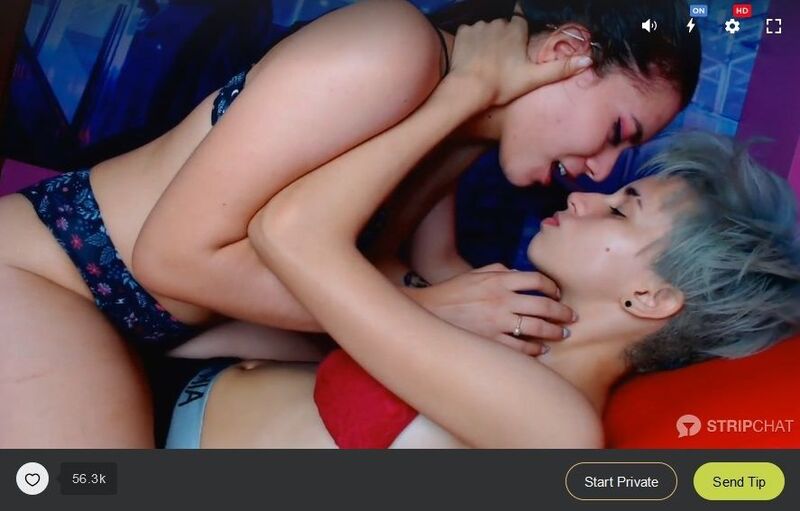 One of the great thing about Stripchat is the abundance of categories, in the hundreds, that it offers under All Categories. You can find cool and unusual categories that are hard, or impossible to find anywhere else, such as Yoga Granny, Twerk Arab, Non Nude Latina, Colorful, and more kink-inclined categories, such as Sissification, Femdom, and Bondage. You can also filter by price, which is excellent for those more budget-conscious.
Private shows start at $0.80 a minute, very cheap for a site that boasts such impressive amateur models and great HD quality of up to 1080p in most rooms. You can find the HD rooms by selecting the HD category from the ones mentioned above. Chats average at $3.80 a minute, and include cam-to-cam.
If there's a particular girl you really enjoy, it would be to your benefit to join her Fan Club, which offers great discounts and deals to her chats, as well as her picture and recorded video content too. Another way to cut costs is to select the Spy On Shows category, and check out which model is currently performing, a show that you can watch as a voyeur.
A category also worth mentioning is Mobile, with its own mobile icon, which showcases models who are broadcasting from their mobiles, which can be anywhere. Their homes, the great outdoors, an office - It can be great fun to watch the ladies perform in unusual places.
The prepaid cards Stripchat accepts include: Visa, MasterCard, Maestro, Discover, Diners and JCB. Stripchat also allows users in the US to use a gift card to get Stripchat tokens.
---
Chaturbate

The largest site on our list, hosting over 4,000 models at any given time. Chaturbate is a true freemium site with a main gallery page displaying the ladies in static pics taken only moments ago, and refreshed every few seconds, depending on your preference. Select the Options button on the top right, and choose from 30-60 secs, or disable it completely. You can also select the setting Prioritize HD Rooms so that the top rooms in the gallery will have HD or HD+ icons. This is also the location to choose a preferred region of the models, if you so choose.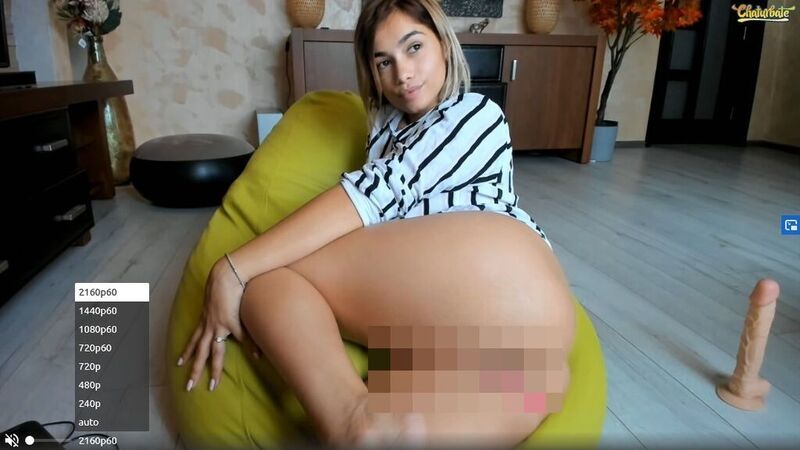 Speaking of HD quality, Chaturbate is a rarity in the freemium live porn game, and offers up to 4K HD, which is impressive. Once you find an HD+ room, select the button to choose which HD quality suits your computer or mobile device best. You will be shown all the options starting from SD, as not all desktops are compatible with HD quality.
Unlike the other sites on this list, which is partially the reason why this great site is last, you need to become a broadcaster yourself to use the c2c feature. So, theoretically, you can spend your time on the free rooms while not spending a dime, and even make money... as a model yourself. But in lieu of a drastic career change, the site offers clear and simple instructions, and you should be up and running to have your intimate cam2cam sessions in no time.
The cheapest private chats are super cheap - Only $0.60 a minute, while the average is a comfortable $2.70 a minute. Not every model has a private chat option, as many make their money from tips alone in open rooms, but those who do offer private chats can charge for c2c if they so choose, as it's up to them. Most models are extremely accomodating to members they like, so much so that they are allowed to nominate Moderators (For paying members only), that can be endowed with the powers to kick out unwanted guests from a models room.
The prepaid cards Chaturbate accepts include: Visa, MasterCard, Maestro, Discover, Diners and JCB.
---
Conclusion
Out of the impressive group of sites above, our pick for the best site offering the prepaid card option is CamSoda. Firstly, it's a freemium site, which is obvious when first logging in. You can spend hours on the site watching nudity and sex without spending any money at all. In addition, there's so much extra free content: Full-length free Videos made by CamSoda, free Exhibitionist Cams that don't even require tipping, and a general sense that everyone performing loves doing it.
The crisp HD quality in most rooms, and the fun loving models make the whole experience that much more exciting. CamSoda is the site to visit when you want to keep your personal info safe, and also have a grand old time.
Review of Top 6 Prepaid Card Accepting HD Cam Sites
- Reviewed by
hdcamsites.com