The 10 Best HD Cam Sites for the Year 2020
The live porn world offers many cam sites where you can watch xxx models and engage in private sex chats. Some of these sites are better than others when it comes to streaming quality, the number of performers available for chatting and online features, such as Cam to Cam, and user interface and loyalty programs. In the following article, I am going to unfold what I believe to be the top 10 sex cam sites for 2020, while relating to these and other important factors.
CamSoda

CamSoda is a safe haven for those looking for plenty of nudity delivered for free and advanced sex chat options including hi-def live porn video chat rooms and multiple show types. Users who do not want to enter into private chats, will be able to enjoy hot clothes-free action in the site's open rooms.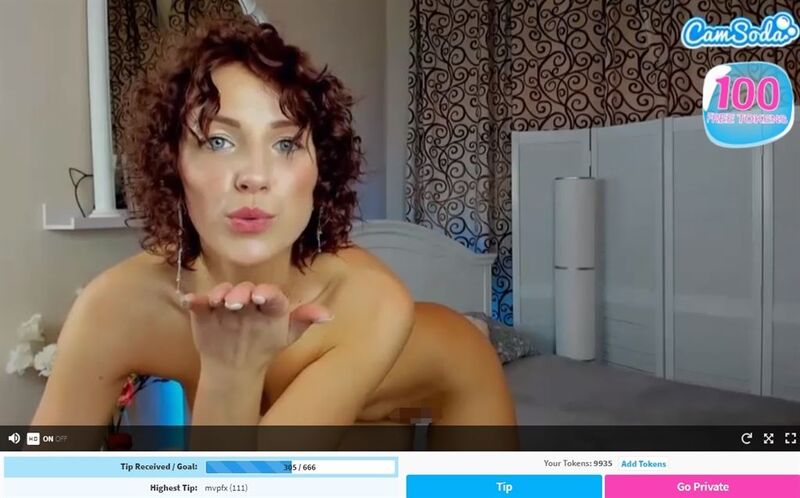 At any given moment, the site operates 400-600 such rooms populating models (usually in a naked mode) you will be able to watch and talk to even without signing up. But if you want a performer to pay attention to you (unregistered users are usually ignored), you will need to open an account. Tipping a model and going on a 1-on-1 sex chat with her requires buying tokens.
Although CamSoda is a tip based cam site (i.e. a large part of the action takes place in the open chat rooms and is based on tipping the performer) users may choose to get exclusive with a model by starting a private sex show with her. Such a show costs $3.00 a minute on average. If that is too high for you, you will still be able to find much cheaper chat sessions revolving around $0.60 a minute. Cheaper does not mean you will be deprived of the basic chat features offered by the site - Cam to Cam and HD streaming quality. So you can opt for less expensive models and still have a great time.
Apart from private sex chats, Camsoda offers Ticket Shows that require purchasing a ticket to start viewing the model. Users can watch models in their everyday routine on exciting Voyeur Shows. You will also be able to peek at others' private chats on Spy Shows. As you can see, the site doesn't lack live show options for those looking for interesting ways to pass their porn time.
In my opinion, CamSoda offers three features that make it distinct in relation to most other adult cam sites. First, it enables users to record their private sessions and re-watch them later on. Second, the models' preview galleries on the homepage simultaneously display on video what is happening in open chat rooms in real time giving users a full panoramic view of almost the entire action on the site. Lastly, CamSoda's users can activate their camera on mobile devices allowing them to enjoy a c2c session with the performer anywhere and any time. As mentioned above, very few sites have this feature.
---
LiveJasmin

LiveJasmin is a natural born leader in the live porn industry. More than 1,000 beautiful and professional cam models and superb HD broadcasting quality put it on the top of the list of porn cam sites for 2020.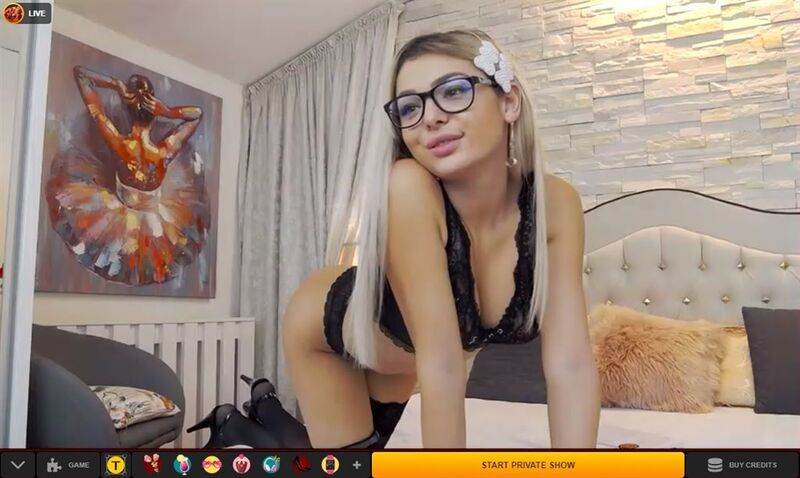 LiveJasmin is a premium site. That is, you will not be able to see nude models in public rooms, but once you go on a 1 on 1 sex chat with one these models, all boundaries are lifted and you will get all the nudity you can handle and more.
The site's interface is designed for optimal user-experience. You will be able to find the type of model you wish to chat with in no time. The site's effective search tool arranges performers according to the show types they will give, what they will be willing to do during the shows, the languages they speak, their age, physique, ethnicity, region and most importantly, their rates.
In fact, the site has all that you will be looking for: girls, trannies and gays that will entertain you you with anal play, close ups, fingering, squirting, stripteasing, and sex toy shows. Those who are into fetish video chats may opt for performers who specialize in submission and domination.
For a one-minute private sex show on LiveJasmin, you will pay $2.80 on average. The cheapest rate you will find is $1.10 a minute. It is important to note that LiveJasmin may require extra 1 - 2 dollars a minute for Cam to Cam and another 1 - 2 dollars for two-way audio. Newbies will get 9.9 free credits upon validating their credit card.
To make a long story short, LiveJasmin is 100% oriented towards live porn action. It provides user with an ideal cam chat environment as almost all its models broadcast in 720p or 1080p. It also one of the few sites that offers Cam to Cam on mobile enabling its users to engage in interactive one on one sex shows on the go.
---
Flirt4Free

400-600 hot xxx models, high definition broadcasting quality and plenty of chat options justifiably earn Flirt4Free right to be included on the top 2020 cam sites list. The site usually does not display nudity in public rooms, but usually does not mean always. From time to time, you may encounter a sexy model revealing her private parts hoping to draw you into a thrilling 1 on 1 sex show.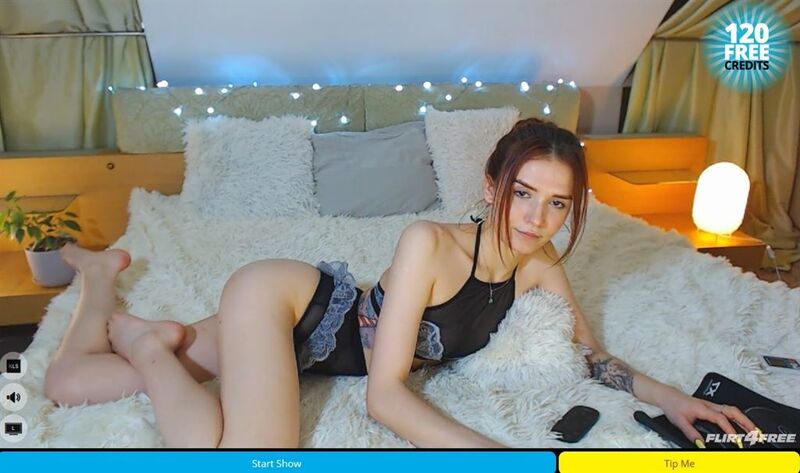 Flirt4Free's most basic chat option is its open rooms. You may stay in these rooms as much as you want with no need for a user account, but to be able to converse with the performer, you will have to sign up. After you sign up, you will need to buy credits if you want to go on a private Cam to Cam chat with one of the site's models.
Flirt4Free offers its users numerous show types comprising a Group Show that will start only if the model meets a predetermined tip goal and Multi-User Shows which function like a private chat with more than one viewer. The big pluses of these Multi-User shows is that they are much cheaper than private solo chats and they include nudity. In addition, the user that started the show can go on c2c with the performer.
A private sex chat on Flirt4Free costs $3.90 a minute on average. The cheapest rate I ran into was $0.55. This is also approximately the rate you will pay per minute for a Multi-User show. New users who make their first purchase will enjoy a bonus of 120 credits which are worth almost 3.5 minutes of a one on one show.
Many users would agree with me that the best show on Flirt4Free is the Live Cam Mansion. This show lets you peek 24/7 at sexy models leading their routine life in a huge fancy house covered with candid cameras. Bathrooms and bedrooms are not exempt from video coverage. The Mansion was built especially for people who are into voyeurism.
Flit4Free operates an elaborate Loyalty Program which gives points for credits spent on the site. This program is highly beneficial to regular users with relatively large spending volume. They can use these points to gain credits and spend them on various activities on the site.
---
ImLive

If you want to enjoy chatting privately with beautiful girls using cam2cam at affordable prices, ImLive is the place for you. What is more, the site offers a variety of show types and tons of exciting features you can enjoy before, or after watching the shows.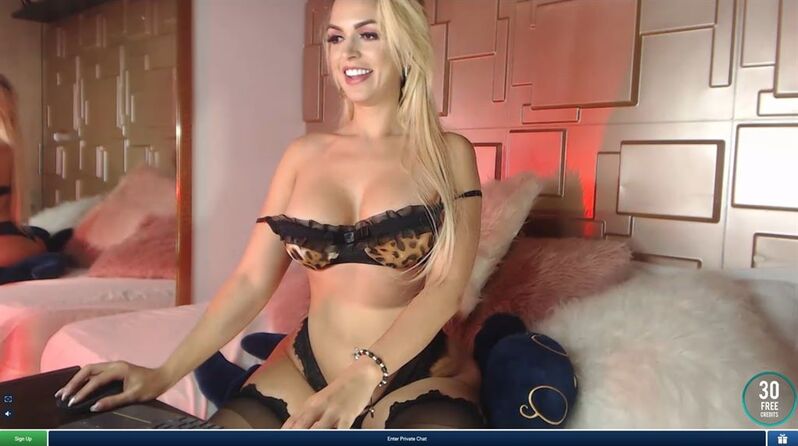 A private sex chat with one of the gorgeous 600-800 models the site hosts on a regular basis costs $2.25 a minute on average, much cheaper than most other adult cam sites. If that is still too expensive for you, there are models who will charge you as low as $1.00 a minute. Needless to say that most shows are broadcast in HD.
ImLive also enables its users to take part in free and paid-for Multi-Viewer shows on which you can view up to 6 performers at the same time. The paid version lets you peek at private porn chats with exciting action and full nudity.
When you are not engaging in chats, you may watch past Pornstar Shows with famous actresses or vote for your favorite model in monthly video contests with sexy and kinky themes like 'Construction Babes'. The Fulfill Your Fantasy feature enables you to unfold your most hidden desires to the site's models and then wait for one of them willing to act on these fantasies in private to contact you. There is never a dull moment on ImLive.
ImLive applies a special reward program according to which members can gain higher status based on their spending volume. Higher status brings with it more benefits, such as a credits bonus, various discounts and free access to site features.
---
LivePrivates

LivePrivates is one of my most recommended adult cam sites. It has more than 1,000 chat rooms with absolutely gorgeous models, almost all of whom operate HD and +HD webcams making each live session a unique and memorable experience.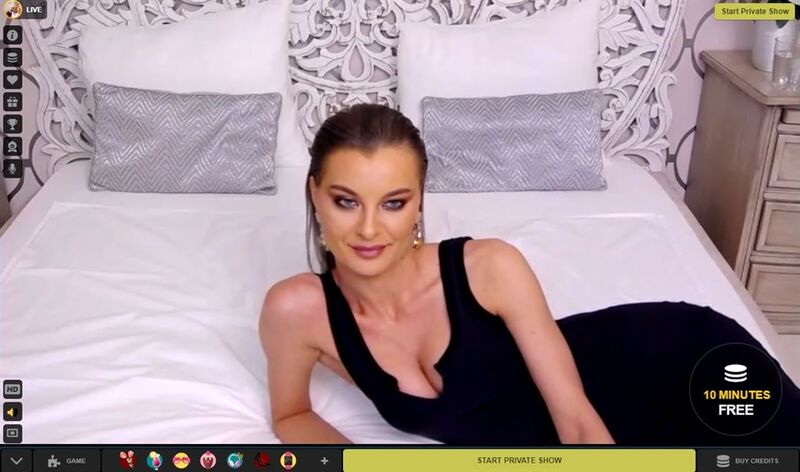 The site makes it really easy for you to find your favorite model type. Its search tool sorts out performers based on their appearance, age, ethnicity, region, chat rates and the sex acts they will be willing to include on their performances.
A one on one porn video chat on LivePrivates costs $2.70 a minute on average. The cheapest rate per minute I found was $1.00. Yet, much like LiveJasmin, you will have to add extra money for Cam to Cam and bidirectional audio (1-2 dollars a minute per item).
Every first purchase of credits on the site entitles the buyer to a bonus. The higher the package purchased, the higher the bonus. For example, a package of 157.99 credits comes with a bonus of 9.99 credits that are worth more than $10, or up to four minutes of a private sex chat
LivePrivates enables c2c on mobile, putting it near the top of my list of live porn sites for on-the-go users, along with sites like the aforementioned LiveJasmin and CamSoda.
---
Cams

Cams lays emphasis on interactive live sex chats. Its Connexion feature allows the model you will be chatting with to control your sex toy the same way you will be able to control hers for the sake of mutually pleasuring one another. Cams is not the only adult cam site offering this bidirectional pleasuring mechanism, but its the only one with a great number of models applying it regularly.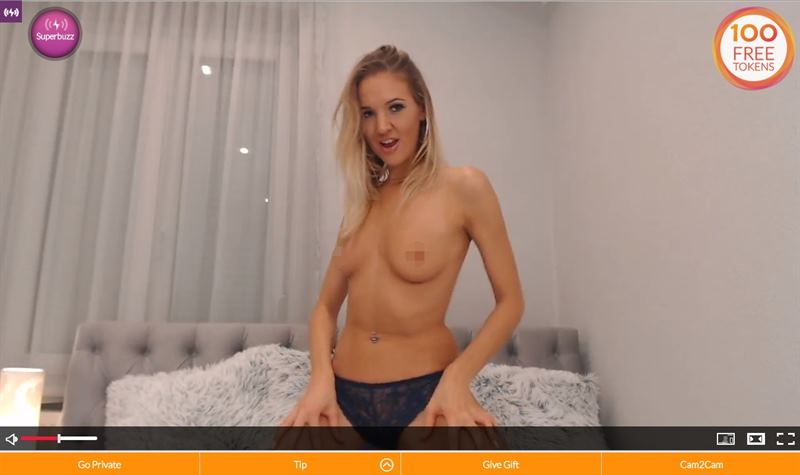 The sites hosts 400-500 models online at any point in time. Streaming quality is outstanding as most shows are broadcast in HD promising you a very good view of the site's performers.
Cams' public rooms may include some nudity and they are open to everybody. However, if you want to chat with the performer, you will have to sign up.
Open and private rooms enable users to tip a model by just tapping on the chat window. This can be great as it makes the tipping action easier. But on the other hand, users may lose money accidentally, especially when using a smartphone.
Cams puts at its users' disposal a variety of chat options including Private chats, Party Chats, Tip Shows, and Voyeur Shows. A private 1 on 1 chat costs $3.00 a minute on average. The cheapest rate stands at $2.50 a minute. Take into account that on Cams, you will have to pay extra for using c2c, usually 10 tokens a minute (approximately $1.00).
Upon signing up and making the first purchase, every new user receives a bonus of 100 tokens which are worth $10 and allow a little more than 3 minutes of private chat with most performers.
What I really like about Cams is its special loyalty program. The site allows you to express your loyalty directly to the model by joining her Fan Club. For a fixed sum of money paid every month, a member at the Fan Club will enjoy special benefits, among which are special discounts on private chats, free access to the model's recorded shows, her nude pics and videos, and advanced email tools to communicate with her.
---
Chaturbate

Chaturbate is the very epitome of a freemium adult cam site with 3000-4000 chat rooms featuring fully naked models posing in any sexy way possible - fingering, dildos, fucking machines - whatever you can think of and so much more.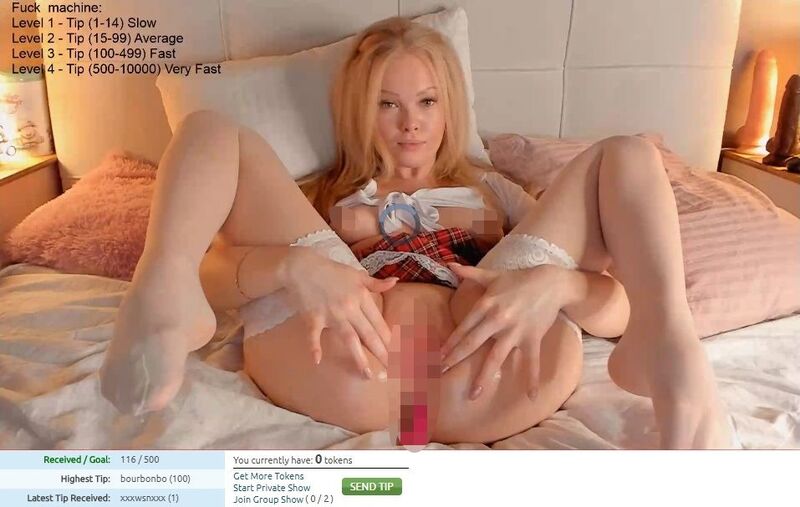 Although you can find 4 categories on the site comprising females, males, couple and transgenders - most of the models are arranged according to themed tags and there are more of them than you can count.
Chaturbate is a tip based site. It's not an exaggeration to say that 95% of the action takes place in its public chat rooms. Going on 1-on-1 with a model is possible but quite cumbersome. You will have to set yourself as a broadcaster and give the model you wish to chat with, permission to view you. This is also how you establish a c2c connection. That is why, very few users opt for a private session while most stay in the public rooms, enjoying the free action.
The site's public rooms accept everyone, including unregistered users. However to be able to chat with a model, signing up is imperative. The next stage, tipping the performer, obviously requires purchasing tokens. There are a couple of purchase packages, but generally speaking, each token is worth around $0.10. Upon first purchase, you will get a bonus of 200 tokens (worth $20.99).
If you still want to start a 1 on 1 sex chat, you will have to pay $2.70 a minute on average. The cheapest rate for a private porn show on the site is $0.54 a minute.
What I like most about Chaturbate is its streaming quality. You will find there many girls who broadcast in full HD of 1080p and quite a few that do better and operate 4k webcams. The visual experience is indescribable.
---
Stripchat

Stripchat is another freemium live porn site with plenty of nudity in its public rooms. The site hosts more than 1,000 astonishing models from all over the globe. In fact, this is its specialty – providing its users with a true international live porn experience with performers from the furthest corners of the world. You may find yourself at one time engaging with a girl from North America and then with an Asian, European, Latino and even a Middle Eastern chick.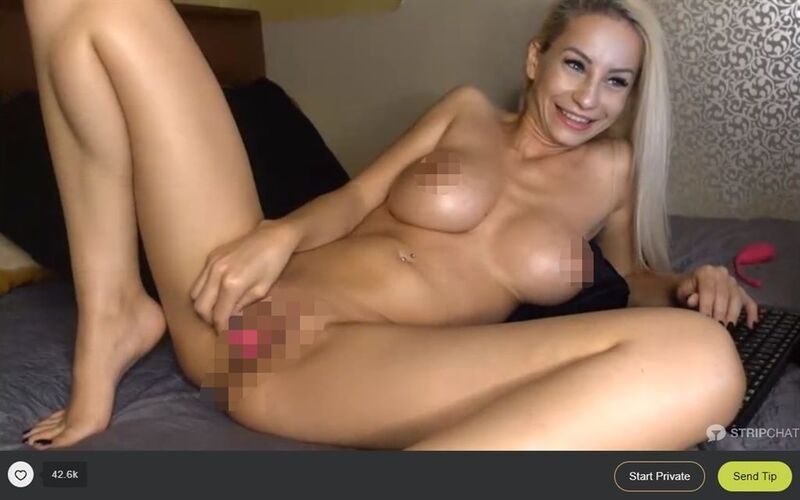 The site offers multiple chat options including VR shows. The VR Shows are broadcast in the highest streaming quality of +HD and even 4k. The only problem is that in order to enjoy a virtual reality sex chat, you will need special equipment that may turn out to be quite expensive.
The open rooms are totally explicit allowing you to enjoy full nudity as much as you want. However, to start talking with the performer, you will need to sign up. A private sex chat on Stripchat costs $3.80 a minute on average. The cheapest rate I found was $0.80 a minute. Be advised, many models want extra payment to go webcam-to-webcam. Each model has her own individual rate. Some may charge you as low as 16 tokens a minute; others may ask for 150 tokens a minute. One token is worth $0.10, so the price can reach exorbitant $15 a minute. But even if we are talking about low rates, such as 16 tokens, the price is still $1.60 a minute. Adding it to the basic price of a one-on-one show, it becomes quite expensive.
StripChat's major disadvantage is that not all its performers broadcast in HD. There are many models who still use SD cameras, so viewers who are used to the high streaming quality may find it a little problematic. Nevertheless, the girls are breathtaking and mostly naked. In addition, the site has a Gold Membership program that offers great benefits, such as being able to chat in public rooms in an invisible mode, using emojis and sending an unlimited number of private messages to performers and other users.
---
SecretFriends

Secretfriends hosts a relatively small number of online girls - around a 100. Yet good HD streaming quality, multiple chat options and novel features earned the site a place on the list of top 10 sex cam sites for 2020.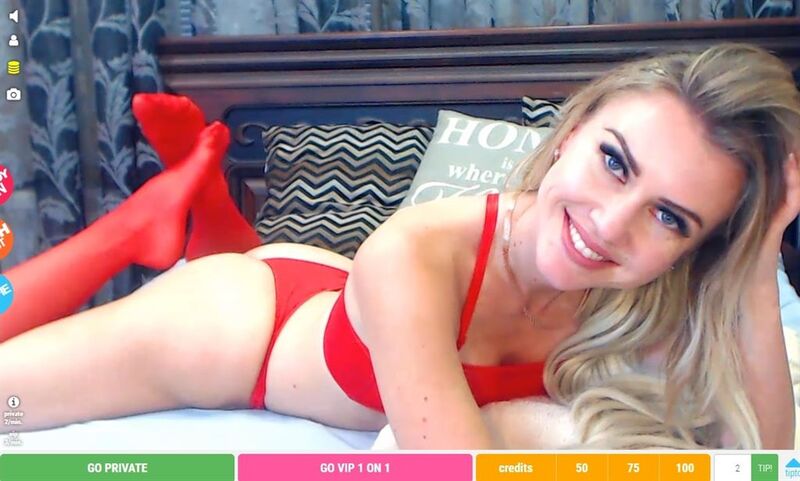 Most of the site's models broadcast in HD in open rooms and private chats. As a rule of thumb, the open rooms do not include nudity. However, you may run into sporadic performers who got rid of their top clothing giving viewers a taste of what is awaiting them in a private sex show.
If you have indeed decided to explore the option of a private show, the site offers Private Chats that include cam2cam connection and VIP Chats that, apart from c2c, include 2-way audio. Moreover, private chats enable peeking by other users while VIP Chats are closed to peekers. Members who wish to chat with European models can opt for the private rooms exclusively populated by beautiful German girls.
The average price for a 1 on 1 porn chat stands at $2.50 a minute. VIP Chat tend to cost $3 a minute on average. The lowest price you will find on the site revolves around $2. A word of caution - on other adult cam sites, before you start a private session, you are usually shown the price you will have to pay. On SecretFriends, once you tap on Go Private, the chat begins without any further notice and you start spending credits. So be sure that you really want to go solo with a specific model before you start pressing buttons.
What makes SecretFriends unique are its outstanding features. These include personal interviews with models, a huge archive ( numbering more than 4,500 video clips) of live sex cam recordings, planning a date with a performer in advance, blind dates in which the site hooks you up with a girl for a private sex chat and, most interestingly, an online casino where you can win credits by playing poker, blackjack, spinners and wheel of fortune. It's never boring on SecretFriends.
---
FetishGalaxy

The large majority of sex cam sites pay homage to fetish, but if you are looking for a site that is exclusively hardcore oriented, FetishGalaxy is definitely where you should head. The site's 100-150 online doms and subs will make your visit to any chat rooms as kinky, painful and humiliating as you may ask for.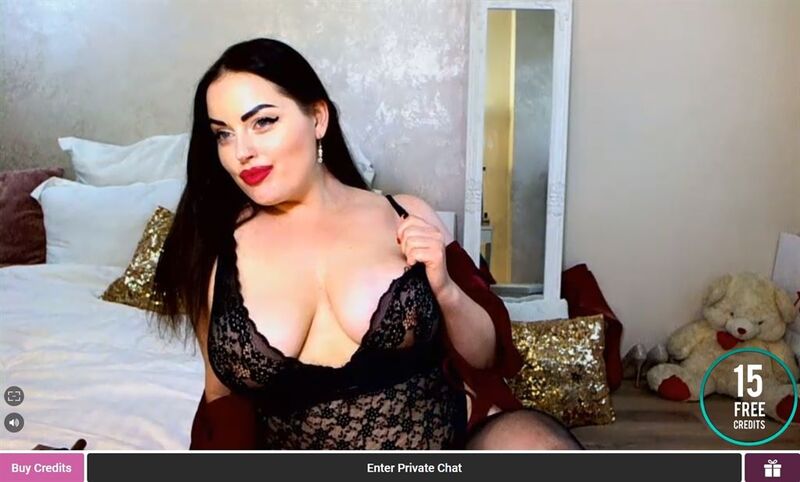 FetishGalaxy offers its users almost any fetish action you can think of, from Foot and Fisting to Orgasm Deinal, Nipple Torture, Medical and Findom for men who love to see their money being taken away by a greedy domme. The site has a search tool with a list of fetishes its models specialize in. Users can also sort out models according to category (women, men, trans), models' appearance, age, language, ethnicity, special kinks, chat type, rating and prices.
Th chat menu on FetishGalaxy includes open rooms with usually no nudity exhibited (though there are exceptions), private shows with full nudity, Group Shows and Candy Shows on which users have to reserve a spot by paying in advance. Many of these shows are broadcast in hi-def. However, you may still run into models that use SD webcams. Unfortunately, there is no way of sorting out performs by their broadcasting quality. I truly hope that in the future more of the site's model will adopt HD streaming technology.
A fetish one on one sex show costs $2.50 a minute on average. The cheapest rate for such a show stands at $1.00. Newcomers enjoy a bonus of 4 - 15 credits depending on the credit package they will purchase. Each credit is worth around $1.00, so the highest bonus of 15 credits (which you will get if you buy a package of 100 credits for $100) will gift you up to 15 minutes of private time with a performer.
FetishGalaxy operates a rewards program, where every credit purchased gets you points, a higher membership status, and special perks based on that status. For example, a member who has reached the highest status, VIP, enjoys up to 30 bonus credits for every purchase and 24/7 live support.
---
A Few Final Words
The adult cam sites I mentioned above are in my opinion the best when it comes to the girls they host, their streaming quality, and chat options and chat features. Each site has its strong points. If you are into a freemium experience, that is, watching plenty of free nudity with no need to pay for it, you should opt for CamSoda, Chaturbate and Stripchat. CamSoda offers Cam to Cam on mobile. Chaturbate has thousands of xxx models online and superior streaming quality. And Stripchat hosts a remarkable collection of amateur webcam girls from all over the world.
Those who are interested in premium websites and do not mind paying a little more to watch naked shows should go to LiveJasmin and LivePrivates. The models on these premium sites are highly professional webcam performers making every live sex chat an experience you will want to repeat over and over again.
If cool chat features is what you are up to, Flirt4free and LivePrivates, with their multiple chat options and loyalty/reward programs will greatly appeal to you. SecretFriends has the most novel features, including an online casino. And Cams will give you the ultimate interactive live porn experience with its Connexion feature.
Finally, there is no question that the best place to engage in live fetish action is on a site that is 100% dedicated to the extreme. At FetishGalaxy you will find some of the most serious BDSM models operating online.
If I were asked to point at one site that stands above the rest, I would aim at CamSoda. Its assortment of really kinky girls, good broadcasting quality and c2c on mobile, which enables users to enjoy live porn on the go, make it my first choice.
Review of Ten Most Recommended Live Porn Sites for 2020
- Reviewed by
hdcamsites.com