Best Cam Sites for Sissification
All sissification lovers should agree that there are a few elements crucial to having a thrilling session on live cams: the best models who know their craft, great HD streaming quality, low-cost prices, multiple payment options for everyone, fetish inclined surroundings, and a great mobile version so that you can have that scintillating private chat anywhere, anytime.
LiveJasmin

The definition of premium and luxury, along with professionalism and craft, LiveJasmin leads the pack with the best models, excellent HD streaming quality, multiple ways to save some change with different show types, safety and discretion, and fetishes galore. Chosen as #2 (#1 premium) in our best of 2020 list, LiveJasmin is our top contender.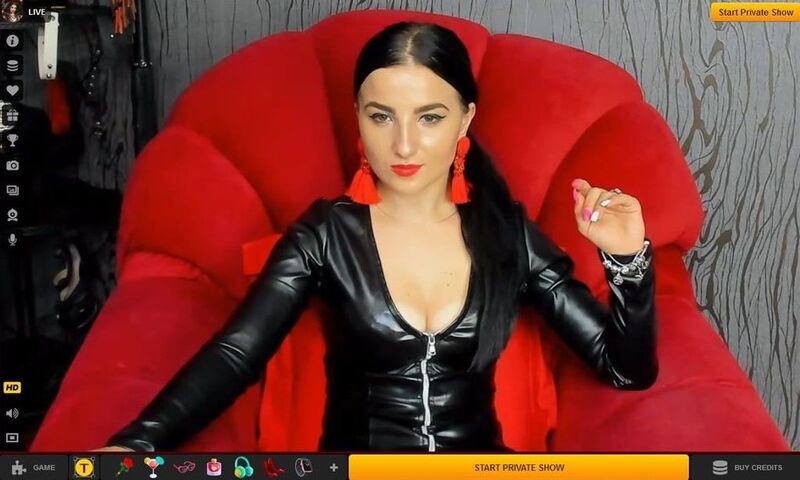 LiveJasmin is an impressive site no matter what your sexual inclinations. It has a designated Fetish category that rivals freemium sites, and models that exceed expectations on every level. They are pros, educated in their passion for kink, and have all the class and sophistication that make their undressing and getting down that much sweeter. When a LiveJasmin model works it, you're in for a treat.
In addition to the fetish category, there is also a category, located in the Advanced Search called Willingness. This shows what the host is comfortable with, and can help you narrow down the search even further.
To fully enjoy your sissification experience, you have to fully immerse yourself in a one-on-one session, as the free open rooms have no nudity or sex. These are sessions that are easy to enjoy, not only because of the models, but the fantastic HD streaming quality in most rooms. Select the HD button on the bottom left of the chat to activate it.
The mobile version of LiveJasmin is extremely well designed and easy to navigate, and is clearly the best on this list at providing a scintillating mobile cam 2 cam session.
The cheapest chats can be found by using the search engine to filter by price, starting at $1.10 a minute, with an average of $2.80 a minute. That doesn't sound too bad, but you have extra charges for turning on your cam and mic, between $1 to $2 a minute, for each. LiveJasmin isn't here just to entertain you, but give you a full, satisfying experience. It even offers the best customer service in the biz, 24/7.
LiveJasmin is the site to beat when exploring your kinks, for the reasons listed above and many others. But most importantly, it's a site that takes care of you, gives you what you need, and keeps you coming back.
---
CamSoda

CamSoda is the best freemium site around, no contest. The main gallery page overwhelms even the most seasoned live porn veteran, as hundreds of models from all over the world show their live room in real time, at the same time, and you're the lucky one who gets to see it all. There's no designated search engine, but instead thousands of tags that the models pick to define their rooms. Through the tags you'll be able to find that one (Or more) perfect sissification partner to bring your kinky dreams to life.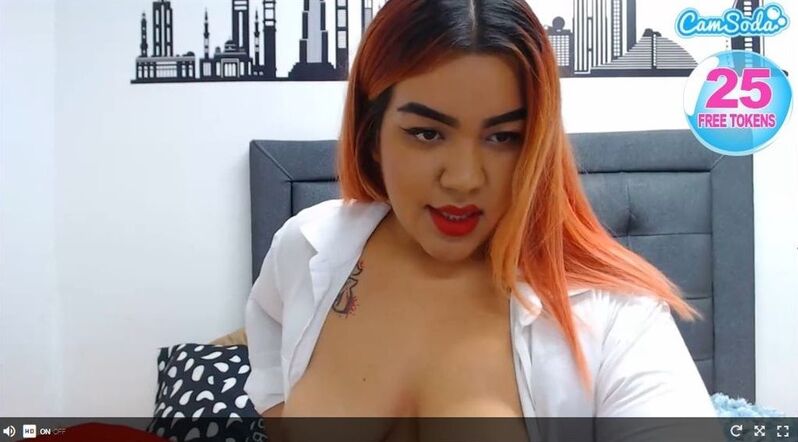 Even though CamSoda is 100% free and you can see a never-ending array of performers of all persuasions, most of the sissification we've encountered happened in the private chats, because they're such a personal journey, for most. The free chats serve as a launchpad to find just the right lady, with just the right skills, as some models are less/more experienced than others.
The great news is that CamSoda has some of the cheapest prices in the live cam universe, with the lowest private cam show coming in at $0.60 a minute and the average around $3.00 a minute. There's no extra charge for a cam 2 cam session, and even better - You can record your sessions for free.
If you're a satisfied customer and enjoyed your session, click on Schedule a Private in the model's chat room (Not all models have this option, but many do), and book yourself solid to make sure you've got that special alone time with your best gal.
The mobile version of CamSoda is excellent, and easy to navigate. It also offers a cam 2 cam option, which is extremely rare for a freemium site, so take advantage of it.
HD quality on CamSoda is usually quite good, but this is still a freemium site with amateur hosts, and there's no particular filter for HD, so it's likely that in your efforts to find your delicious mama you'll encounter rooms with SD, and generally varying qualities of streaming.
CamSoda is the site for those who don't want to spend money, but have no problem spending time. It may take a while to sift through so many tags and stunning babes, but rest assured you'll find what you're looking for.
---
Flirt4Free

A premium site that gives you freemium teases. The hotties are primed for fetish acts on this seemingly "straight" site, and that's evident by the designated Fetish category, and even the Top 20 Fetish Models. These ladies are all about variety and kink, and with all the special promos and contests they're a part of, they have a lot of incentive to be the best.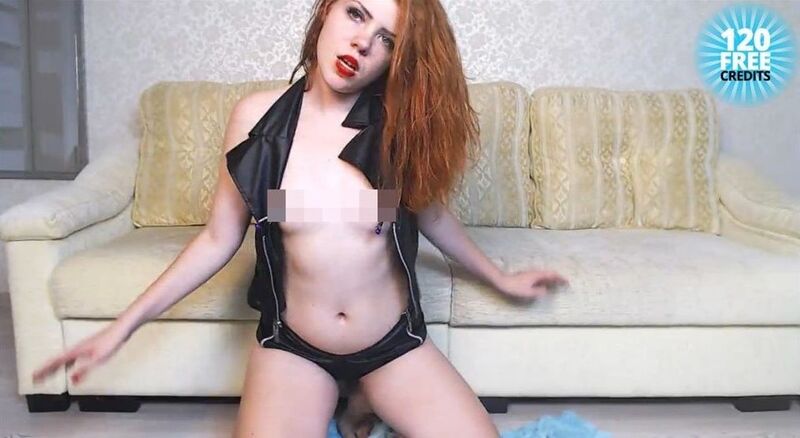 This is the site to really appreciate superb HD streaming quality. All rooms range from 720p to 1080p, and it launches automatically with the room so you don't need to select to turn it on.
Flirt4Free allows you to enjoy that crisp picture not just within a category, but within a community. There are lots of fetish categories, sure, but more than that, there are Forums that members can chat among themselves about their unique proclivities, and get advice. This is a unique feature that really makes you feel welcome and included. You can even find a designated sissy instructor in the forums, and that's a good day for everyone.
Though the site is technically premium, as you can easily see from the design, the quality and the ladies, there is still plenty of nudity and sex to be found in the open rooms. However, we still recommend finding your inner sissy in private, so that you make sure the model is on the same page. Even a site dedicated to fetish friendly antics needs a private space to give you everything you might desire.
To that end, take it one step further and dive into a fetish cam 2 cam show. Privates average at $3.90 a minute, and the cheaper rates that start at $0.55 a minute.
The site is also flooded with extra features which make it even more of an interactive experience: FlirtPhone gives you the chance to be sissified on the phone and let your imagination run wild, and the VIP Membership gives you perks like access to prerecorded shows, free daily videos, and maybe the most fun feature - The ability to block other (Non VIP) members on the models' chat.
Flirt4Free wants you to be entertained, included, and happy. It even offers fantastic customer support to make sure you are always taken care of. If that's not worth the extra few bucks, what is?
---
Stripchat

Stripchat loves sex, and the models love to showcase that love. In other words, this is a freemium, all access site with free rooms that range from the vanilla to the raunchiest possible. But we've kind of buried the lead, because Stripchat showcases its passionate stance for kink in the best way possible - Virtual Reality. It's the only site online that offers this revelation, and for those who want to have a sissification private chat for the ages, and for the senses, look no further.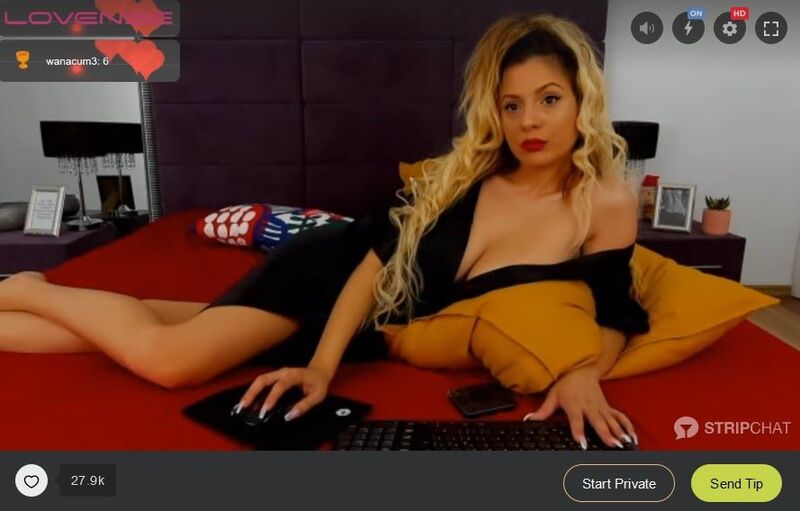 When speaking of endless kinky categories, it may sound repetitive, but it's true - The amount of categories on Stripchat is bonkers. Also, the site adds on more and more, they aren't static, so the list only gets longer. Just to give you a little taste, here's what you can find in these fetish-inclined categories (Which are unique to Stripchat): Goth, Best For Privates, Colorful, Non Nude, Video Games, ASMR, Editorial Choice, Kiiroo, and of course - VR Cams.
VR definitely sounds exciting, but just make sure of two things, that you have the right equipment (The site has a great guide) and that you select VR Cams, as these are the models that are compatible with the tech. You can, of course, go old school and just have a great c2c, which on Stripchat is the same price as a private session. Prices start at $0.80 a minute, and average around $3.80 a minute.
The mobile version of the site is great, works smoothly and evens out the HD quality which can be hit or miss on Stripchat. On the mobile version, the quality looks much better on the smaller screen (However, no option to C2C). On the site, HD can be great, but it can also be SD. Your best bet is to select the HD category, but then you're stuck looking through all those rooms, as there's no multiple choices option in the filtering.
Another advantage this site has over most over freemium sites is the ability to pay with a gift card. All those cards you got for birthdays and even from the office can go to much better use than a pair of orthopaedic shoes - Get your live porn on for the best gift ever.
Stripchat certainly makes you an offer you can't refuse, with it's fancy VR tech, and the countless categories are super fun to peruse. It's a site for those who want choice and to know they're in a safe fetish space.
---
FetishGalaxy

FetishGalaxy is all about quality fetish, not quantity. Around 100 active models online at most times, they are differentiated into 4 main categories: Professional Dominant, Professional Submissive, Professional Educator, and Expert. Clearly, this site is less geared towards the squeamish, and more towards those looking to either learn or be a part of this opulent land of all things kink. These ladies are such pros, they consider themselves leaders in their fields, and you can rest assured that this site will provide the most professional and well executed forced feminization session.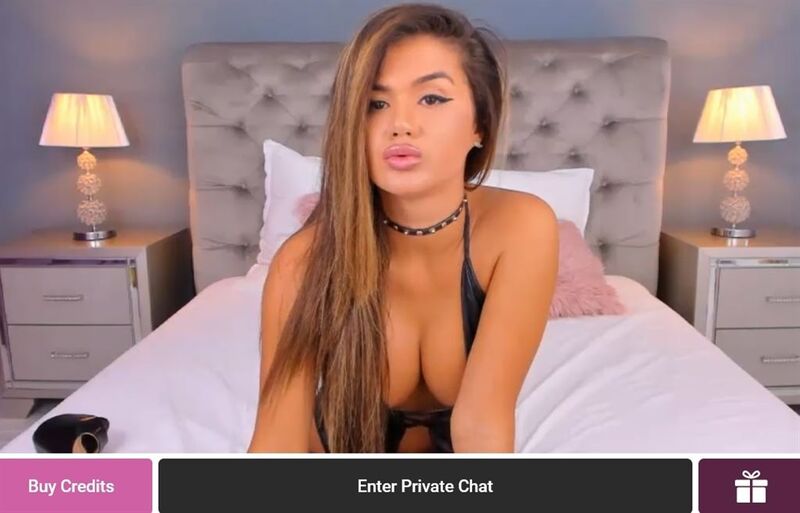 The site itself, clearly, is dedicated to fetish as are the hosts, and so the available categories encompass almost any niche you can imagine. From simple Anal to Bondage, Disabilities, Humiliation, Orgasm Denial, Femdom, Nipple Torture, Whips, BDSM, Gags & Blindfolds, JOI and even Watersports.
With private chats starting at just $1.00 a minute and cam 2 cam included in the price, it's one of the cheapest fetish sites around, while still remaining quality driven, as well. An average private chat can reach $2.50 a minute, but you can use the Advanced Search to filter according to Price, which is handy.
The main flaw of the FetishGalaxy is the streaming quality, which varies wildly from one room to the other. There's also no way to filter or discern which room has it. The best way is to hover over the profile pics which show what the model is up to at that time, and try to assess the quality that way. To continue that line of thought, the mobile version is also not the best in town, though it helps with taming the problematic streaming quality issue. It works fine, but very basic, and has no c2c option.
Ways to save on private chats are discount codes from the models themselves, which they divulge to their favorite members, and also the main membership program, which gives you some great perks the more you spend on the site. The higher you climb, the more free credits you get each purchase.
FetishGalaxy is meant for those that are looking for a true fetish experience, with models who have years of experience. It's true the streaming quality could be better, but if you find a room with a great host and great HD - The sky's the limit.
---
Chaturbate

A true freemium site, Chaturbate is open to all, as are the free rooms which include nudity and performances. One of the great things about Chaturbate, which is rare for such a true freemium site, is the fantastic HD quality most rooms stream on. Rooms can get up to 4K HD. Part of the reason for this HD bonanza is the sites' prerequisite to chat c2c - You must register yourself as a performer. It sounds strange, but it's actually a pretty simple set up, and obviously it's mostly for those planning on cam to cam, not those embarking on a new career path.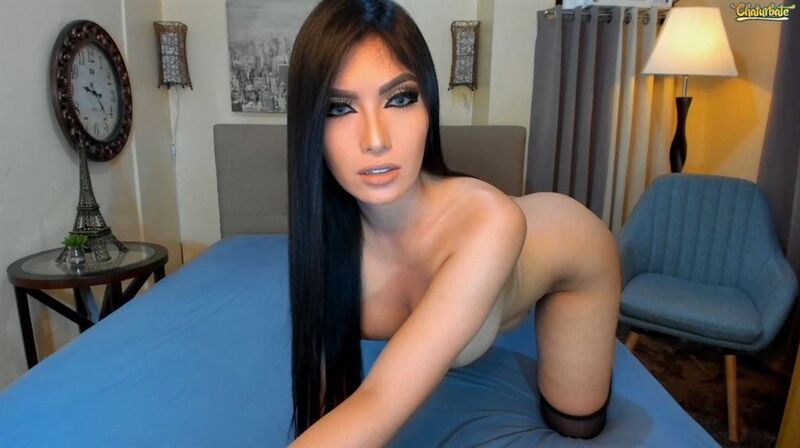 To make sure that you get to see rooms in that impressive HD, go to the Advanced Options, and select the option to Prioritize HD Rooms. You'll then see that the rooms that appear all have the blue HD stickers on the profile pics. Inside the room, make sure you select on the HD button on the bottom right of the chat to activate it.
Though the site boasts some of the best amateur models around, don't let that distinction fool you. Plenty of the models have been at it for a while, and have lots of experience in all forms of fetish. You can tell mainly by the range of tags you can go through, as there's no official search engine: Mistress, BDSM, Fetish, and Humiliation, to name a few.
You can find plenty of private show rooms for as low as $0.60 a minute, but the average is around $2.70 a minute.
Chaturbate also offers one of the best mobile versions of the desktop site, with the fun ability to "flip" through the open chat rooms. The quality is just as great, and all the features are easily accessible. No cam 2 cam option, unfortunately.
With thousands of models online at any given time, Chaturbate will surely have what you're looking for, though it may take some time to find. But once you focus on the HD rooms, you'll get a better picture of your search. The ladies on the site are so friendly and kinky, you're sure to find a sissification partner/teacher on this fun, lively site.
---
Conclusion
It ain't easy being a sissy. You need the best instructor you can get to get sissified right. And you do that by logging on to these 6 sites and making the most of the fetish fantasies presented. The sites offer kink categories galore, models that know their naughty, sometimes dominating craft, and HD quality that will assure your session won't be interrupted by tech issues.
Out of these six, LiveJasmin is my top choice. These are no ordinary models, but queens of manipulation, seduction, humiliation, and sissification. The viewing quality and the ladies alone are worth the price of admission, but with the ability to filter according to price - Even that becomes a non-issue. Membership is extremely beneficial, different show types can ease your wallet woes, and a designated fetish category will turn your world into a sissified paradise.
Review of Top 6 Sissification Live Cams
- Reviewed by
hdcamsites.com